Brian Mulondo took to his social media to write a beautiful message to his wife, Manuela Pacutho Mulondo as they celebrated their 7th wedding anniversary.  He wrote;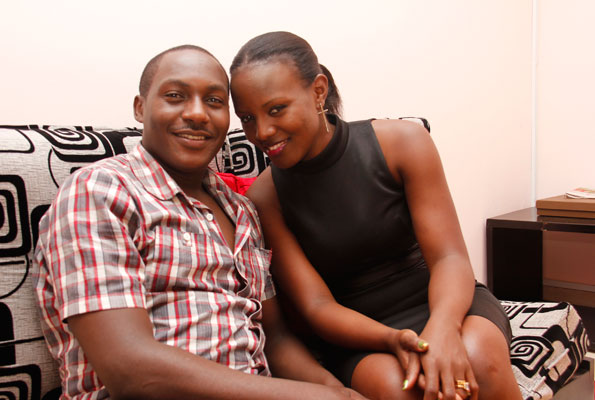 The happiest day of my life was the day you finally became my wife, Mrs Mulondo Manuela feel so lucky every day to have you as my lover, wife, and best friend.
My dear wife, you are the seat belt in the roller coaster of my life, the Rukutana in my land commission and the Kyaligonza of my traffic jam ???
You protect me at every turn and through all the ups and downs of my life.
You're the only person I can talk to, laugh with, cry with, and cause some trouble with.
We are like salt and a paper cut, two things that aren't supposed to be together but end up that way.
I've been crazy,
I've been a fool,
I've done things that were out of control,
But you have stuck it out and stayed with me.
To the next 7 and many more,
I LOVE YOU!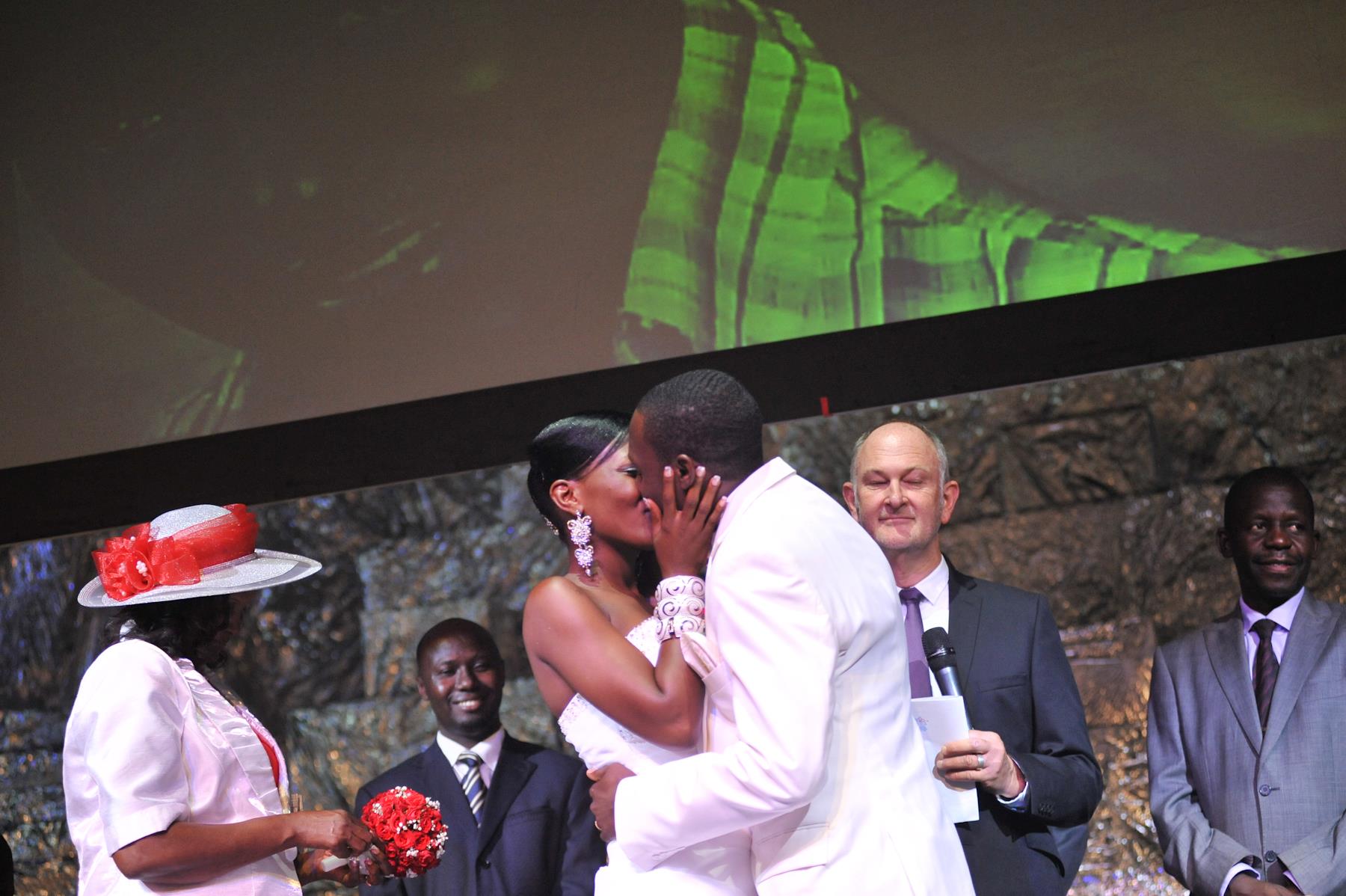 The anniversary of the couple also fell on Brian's 35th birthday.
Manuela also wrote a message to Mulondo on her Facebook timeline appreciating him for being a supportive husband and even shared pictures from their wedding day.
"14 years of friendship, 7 years of allowing me to thrive, 7 years of experiencing God's love through you …..Thank you for supporting my dreams, staying grounded as I take risks, being my anchor in the storm, and celebrating my victories. I'm a better person because of "the two of us," she wrote.
"Now onto the next 7, 14, 21, 28, 35, 42, 49, 56, 63, 70, 77, 84…….until we are toothless and can barely see each other…. When all we have left is the rhythm of our hearts as one. Happy Birthday…… Happy Anniversary," she added.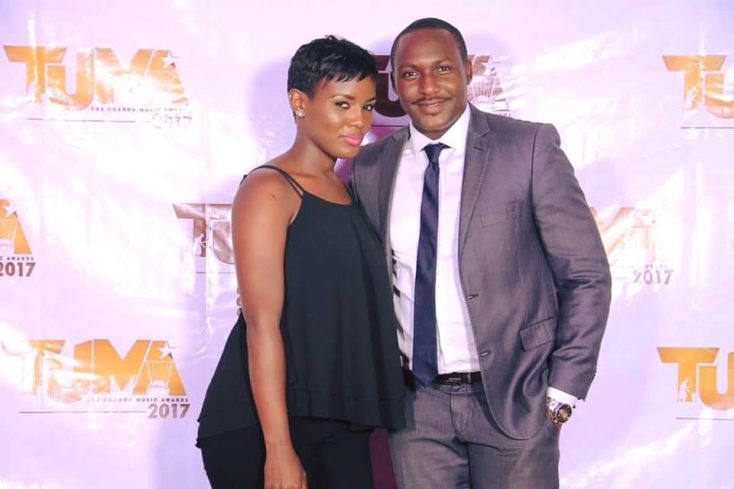 Brian Mulondo and wife, Manuela got married in 2012 at Watoto Church and the two have two children together. Unlike what you might all think, she wasn't easily won by his MC charm and he even cried tears of frustration when she kept refusing to accept his proposal.
We take a look again at their wedding story here… 
His story
Where did you meet?
I actually met Manuela in an internet café. I was hanging out with my friends and when I saw her I wanted to know who she was. Unfortunately, my friend was interested in her and he cautioned me not to say anything to her.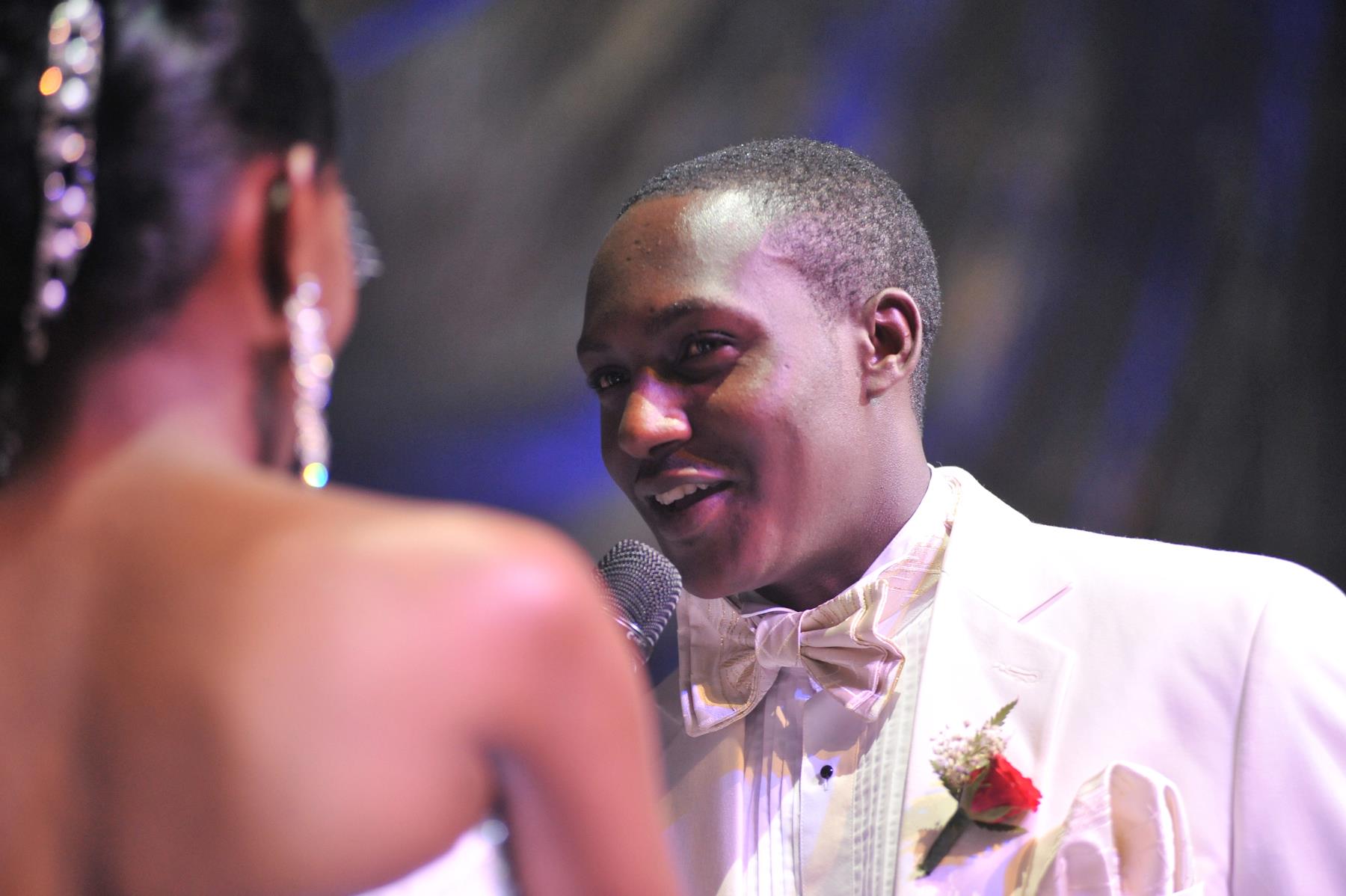 That must have been frustrating. So what did you do next?
I let her be but at least I had noticed her. An opportunity presented itself when we were going to Nairobi for a church function. I met her again but this time I was not ready to let her go that easily.
So it was love at first sight?
Yes. And I did not mince words. I told her 'I want to marry you.'
What was her response?
She thought I was joking and just laughed at me.
What happened after the accidental meeting?
We connected and even used the same bus on our way home. We chatted about so many things but I made it clear that I wanted her for a wife and not just as a friend. Shockingly, she turned down the proposal for five years.
Five years? Wasn't that frustrating ?
Yes, it was, but I had faith that God will show her that I loved her.
Did you date other girls?
I did but nothing was serious.
How did you get to the next level?
One day, we were at the church and one of my friends told me Manuela was in Jinja at her aunt's home. It was about 8pm so I borrowed a car from a friend and told him it was an emergency. I drove to Jinja and I got there at about 10pm. I used that time to declare my love. Instead, I sounded like one of those characters in Nigerian movies.
What was her response?
She agreed to be my girlfriend but took another year before accepting to be my wife.
So how did you get her to accept your marriage proposal?
Frustrated, one day I asked her why she was making me suffer. I even broke down and burst into tears. Click here to read more.