By Maria Immaculate Owechi
The pressure of getting the perfect outfit for a wedding is no longer left for only the bride. In modern times as a guest, the way you present yourself at the ceremony will speak volumes about you.
One of the rules especially among the ladies is that you should not wear an outfit at one wedding that you previously wore at another because others, especially if they attend both weddings can easily tell and even mock you for it.
Last year, I attended a wedding reception where an aunt who got married two years ago arrived wearing the same changing dress she wore on her wedding day.  Since then, for any ceremony, she comes clad in it and you can't help overhearing her mates say, 'natte akagoye akazemu ,' meaning that she has worn the same dress again. That said, there is no harm in wearing a dress you have worn before to another wedding or even two. What matters is that you are dressed appropriately and are comfortable. It would also be wise the same dress to weddings where the crowds are rather different so that the dress looks new and different each time you put it on. You can also consider using different accessories that stand out so that the dress does look different.
Mercy Birungi, a dressmaker at Glamorous Bridal Store, Mukono, encourages guests both male and female to endeavour to dress stylishly to wedding ceremonies.
"Where else will you get that opportunity to rock a suit or that glittery ball gown you have in your wardrobe?" she asks. The following are ways, Birungi recommends for a guest to spice up their look for an occasion.
Consider wearing bright colours for the day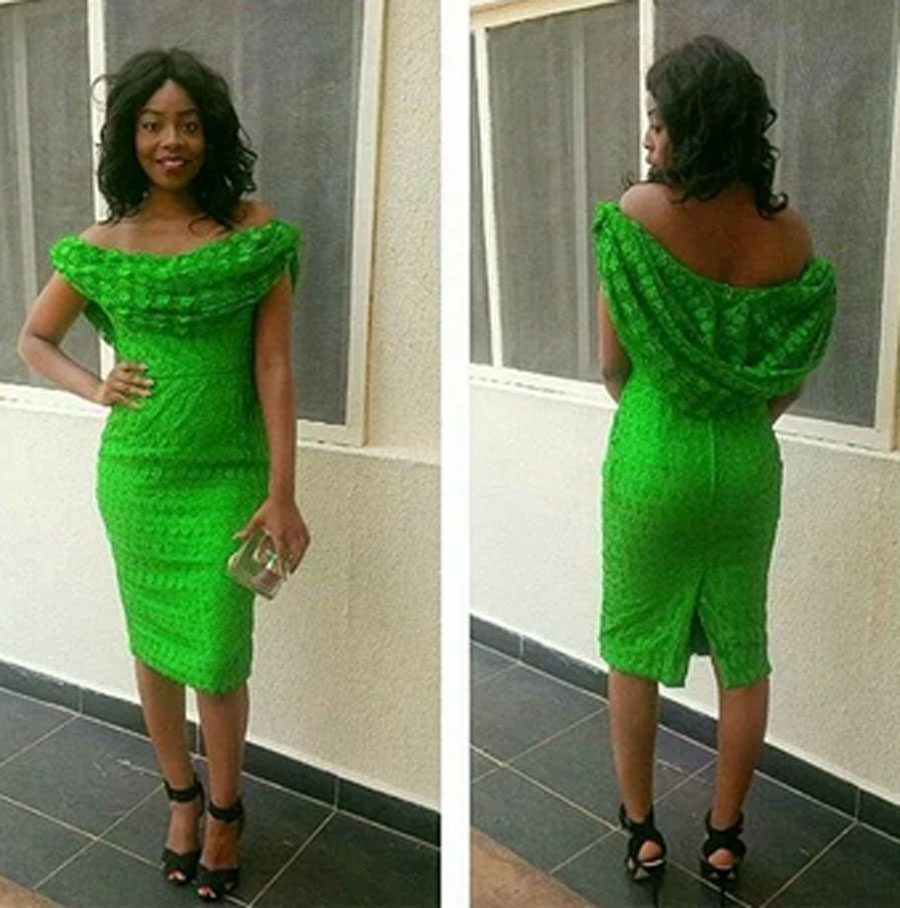 She advises the guests out of common courtesy to distance themselves from wearing white in order not to outshine the bride.
"But the ladies can still experiment with bright colours and unique fabrics like floral prints or kitenge for the day session," Birungi recommends.
"They can also put on a glittery floor or knee-length cocktail dresses and evening gowns. An elegant traditional outfit can also be a good option," she adds.
She advises men to wear a darker suit, tuxedo, conservative shirt, tie, and dark shoes which will look exquisite for them.
Consider spicing up your look with a fascinator or headgear
Last year during the Royal wedding of Prince Harry and Meghan Markle, the ladies who attended looked stylish and elegant adorned in signature hats.  This is a trend ladies can adapt to look stand out for the wedding.
Birungi adds that today some women have been inspired by the Nigerian fashion of wearing nicely wrapped headgears which can save a guest on a bad hair day.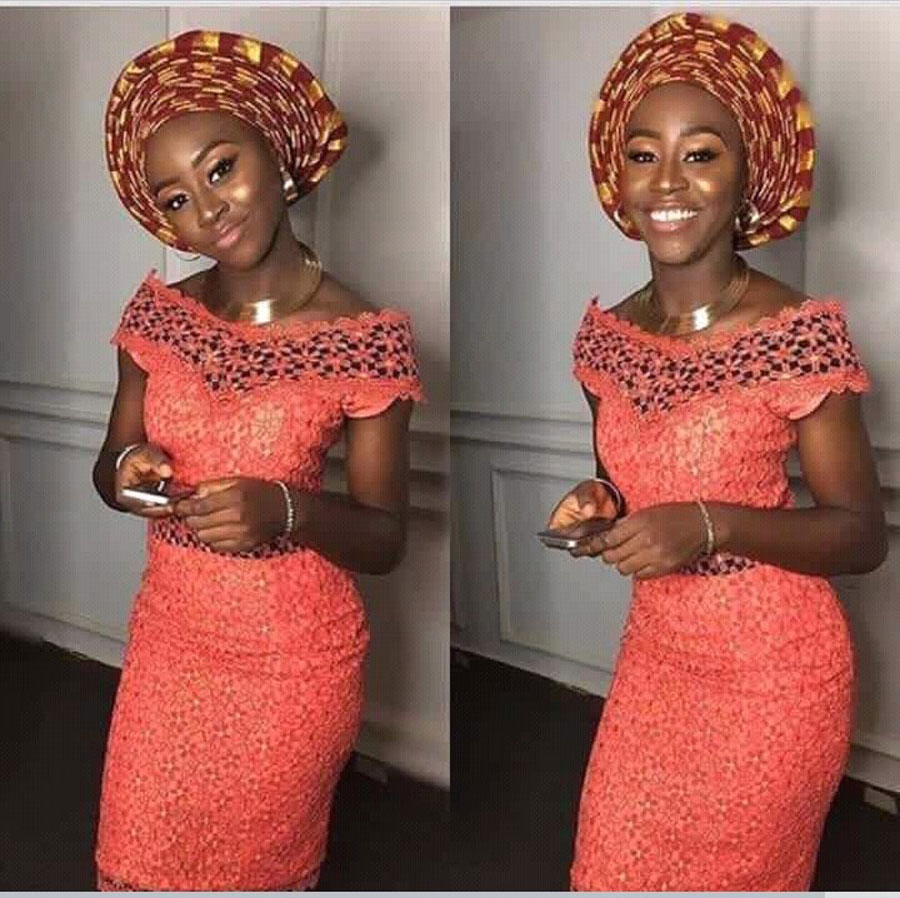 Consider carrying an elegant clutch bag
According to Mercy, an outfit is incomplete without a clutch bag because it brightens your guest wedding ensemble.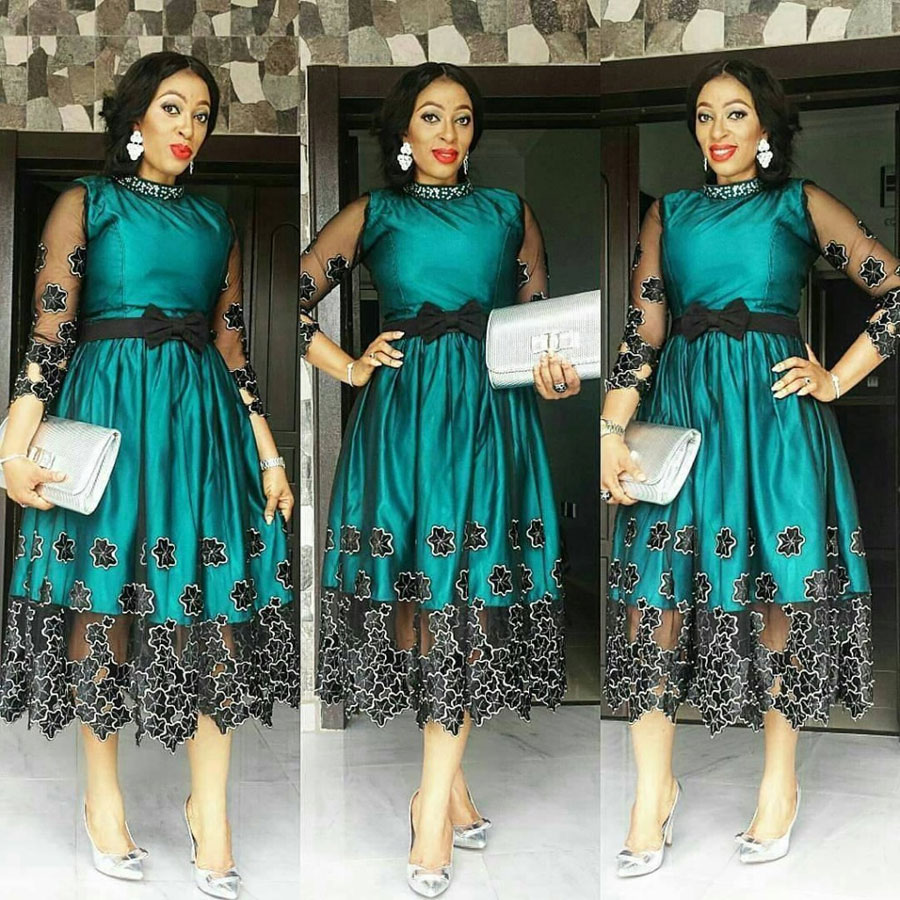 She explains that the choice of size of the clutch bag depends on the number of items you will have to carry with you to the wedding. For instance, the need to carry a change of clothes and shoes will need a bigger bag. And, then a smaller clutch bag can accommodate a few essentials like a phone, retouch make-up, cash and wipes.
She adds that a small clutch is usually recommended because it looks smarter and elegant.
Consider accessorising your look
A wedding is a great excuse for you to pull out all those chunky and statement necklaces that may glitz up a casual outfit.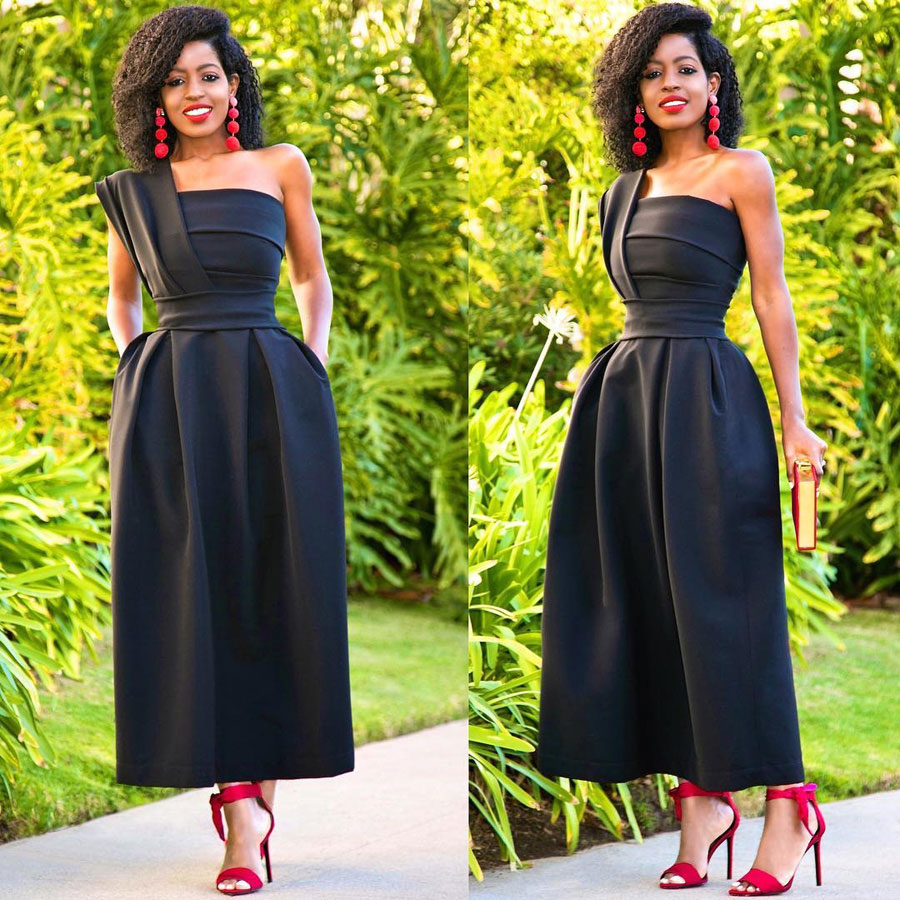 Birungi says that since it may be expensive for some ladies to acquire new outfits for every function. The smart way to cut costs on this is by choosing some versatile dresses and updating them with different accessories like necklaces, earrings, and bangles.
Wear comfortable shoes
As a guest you have the freedom to either wear high heeled shoes or flat closed shoes. But, since weddings involve lots of walking, standing and dancing, it is advised to wear comfortable shoes either, a short heel or flat pump shoes.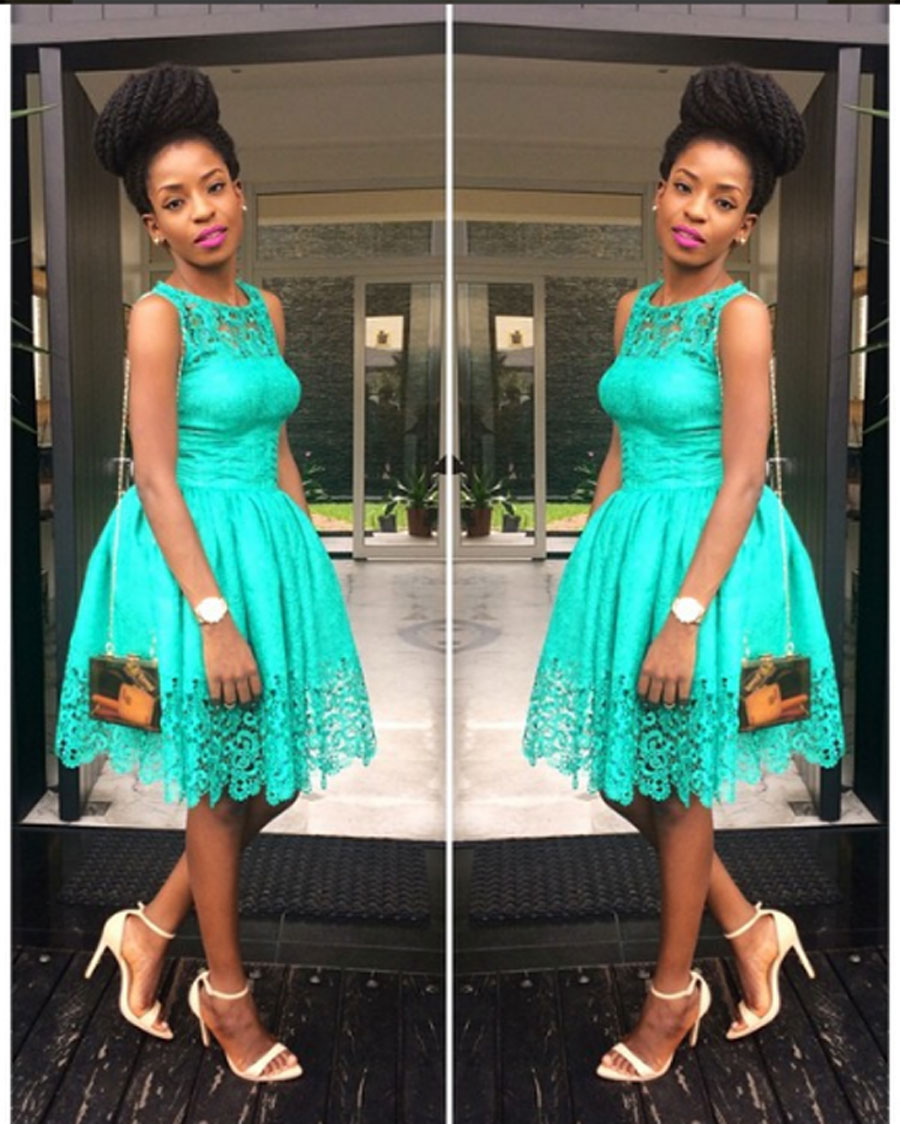 It is common sight for ladies to begin taking off their high heeled shoes at the reception venue because they have become uncomfortable. But considering carrying an extra pair of flat dressy sandals can save you from such a dilemma.
And much as you have every right to look good, there are still a few important details to consider before selecting your outfit.
Dress appropriately for the ceremony
"A wedding will definitely start with a religious ceremony in a church or mosque, which will importantly, call for a decent dress code out of respect for the hosts," Birungi states. Weddings also have people from mixed generations so, while style is key, its also important to be mindful of decency.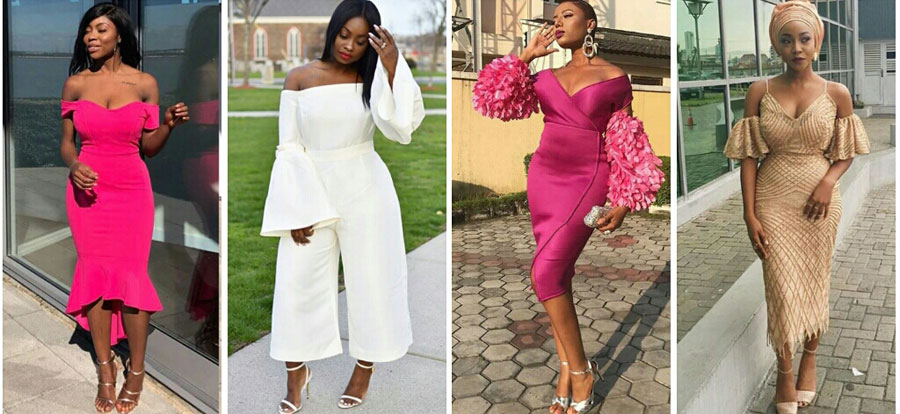 And she advises the ladies to consider carrying a scarf, sweater or coat to cover up in case the outfit is too revealing.
Be mindful of the respectable guests that will attend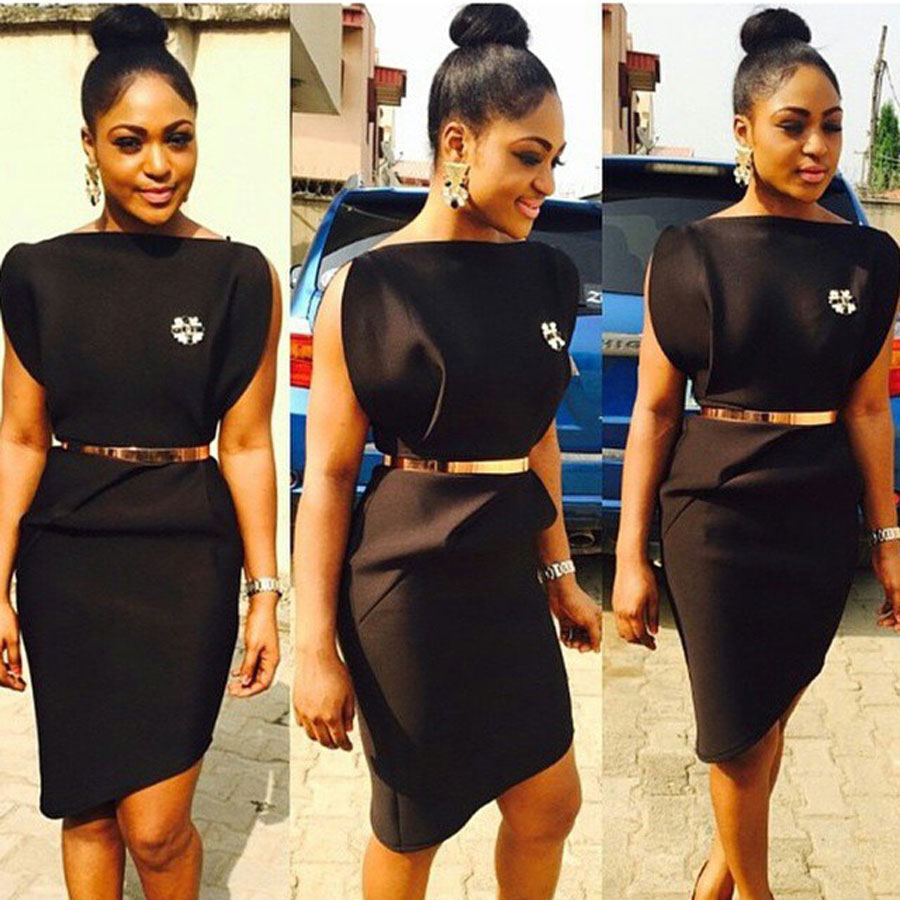 She also points at the need to be mindful of the respectable guests while choosing an outfit.
"Whether you are attending a wedding for a young friend, remember how many older wedding guests will be present, including the families of the bride and the groom," she states.
She advises that out of respect for the occasion and those closest to the couple, the ladies should avoid putting on skimpy, overly sexy, low-cut and revealing outfits which may make others stare in disbelief.
Avoid dressing casually for the formal event
Birungi explains that in Uganda, a wedding ceremony is typically formal and automatically requires the guest to dress accordingly.
"It paints a bad picture for one to attend wearing polo shirts, Khaki's, denim jeans, sweat pants or shorts to the occasion," she elaborates.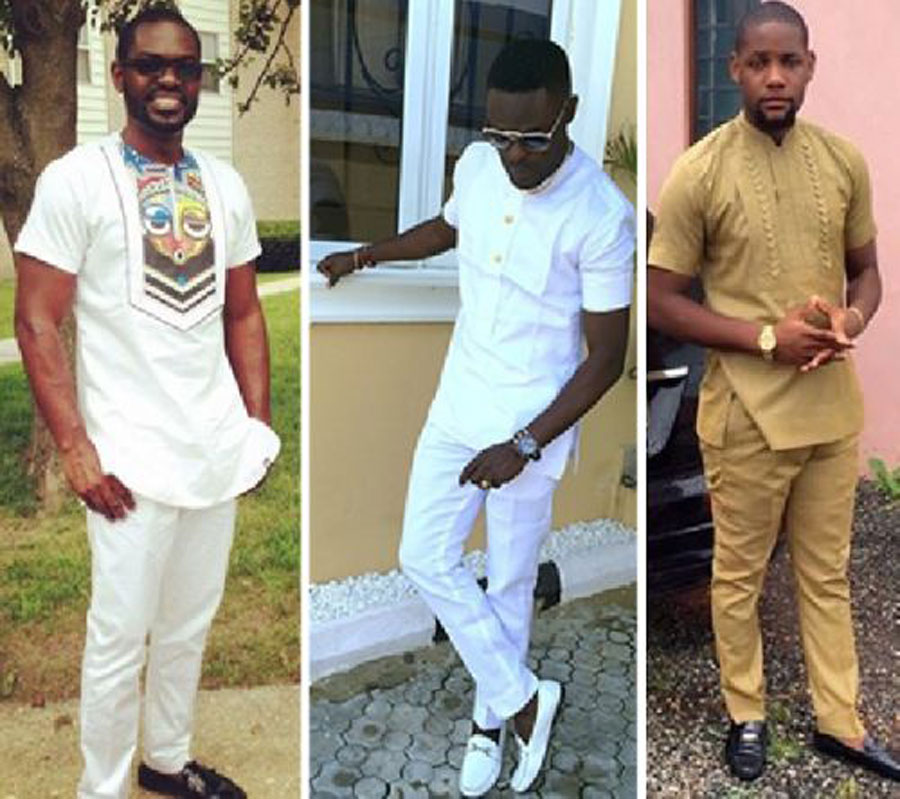 She narrates of a friend who got angry on her wedding day when she saw her brothers appearing for the church ceremony dressed in casual jeans and shirts.
"You could spot her angrily lashing at them during the photo session. But they at least changed into decent suits for the reception," she adds.
So ensure to pick attire that is respectful of the hosts of the ceremony.