By Esther Nantambi

Today, even amidst financial difficult times, people have not been deterred from aiming to have lavish weddings. It is after the function that the new couple will start their married life, choking on debt. This can be a different story if the ceremony is organised within their means.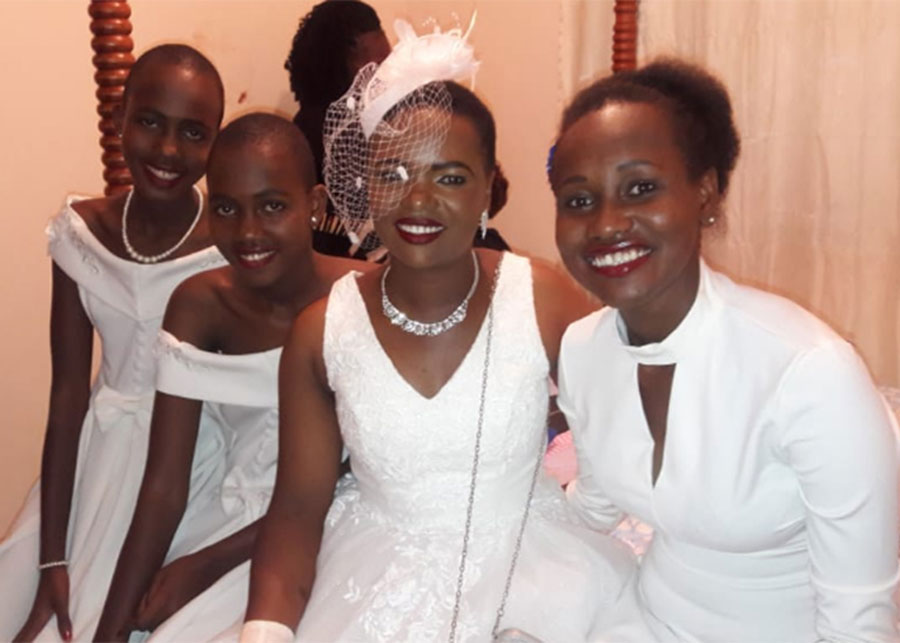 On February 22, Dr Purity Ngina the Youngest PhD holder in Kenya tied the knot with the love of her life, Germano Mugambi in a lovely and simple wedding that cost Ksh350,000 (approximately Shs13million). She breaks down her budget where she spent Ksh123,000 (Shs4.5million) on food which was provided by their reception venue Safari Park Hotel to feed her 42 guests and Ksh40,000( Shs1.5million) on the gown. Ngina reveals that she thinks the gown cost much more than it should have. She accessorised her short hair with a birdcage veil and was set to go.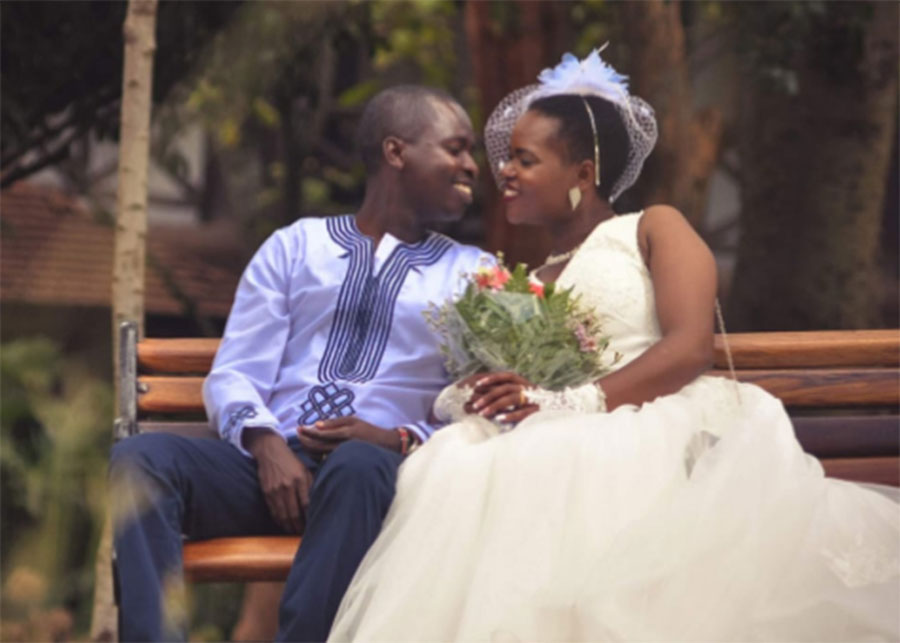 Dr Ngina reveals that although she could afford a much bigger wedding, she was mindful of doing it within her means and not bothering people. Here are a few reasons she gave for having a smaller wedding and some takeaways for couples planning to tie the knot.
Good planning
"Weddings don't just happen, they are planned. All the while, I knew one day I would walk down the aisle. So, I had allocated a part of my salary toward my wedding kitty; and by the time, we were tying the knot, I had accumulated enough to hold the ceremony. My husband also brought in his contribution," said Ngina.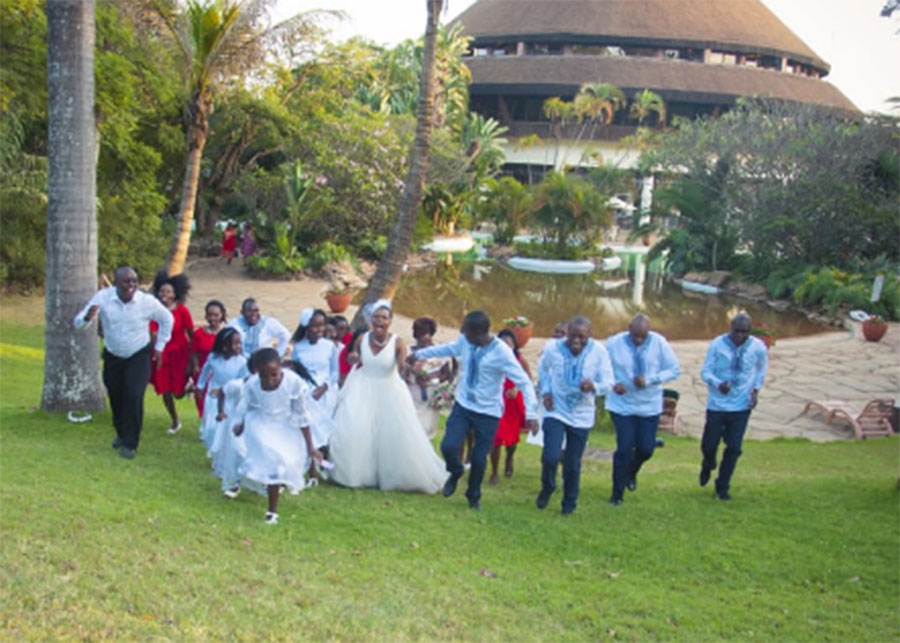 The future ahead
"I did not want other people to contribute to our wedding, then once they leave the wedding venue, you'd hear some of them say: 'Kama si sisi, huyo kijana hangepata bibi' (If not us, the young man would not have gotten the bride).
Above all, we are a young couple, and there is much more to life and responsibilities ahead of us. We could as well spend big on our wedding day, and scratch our heads in our house, thereafter, wondering where we'd get money to take care of ourselves.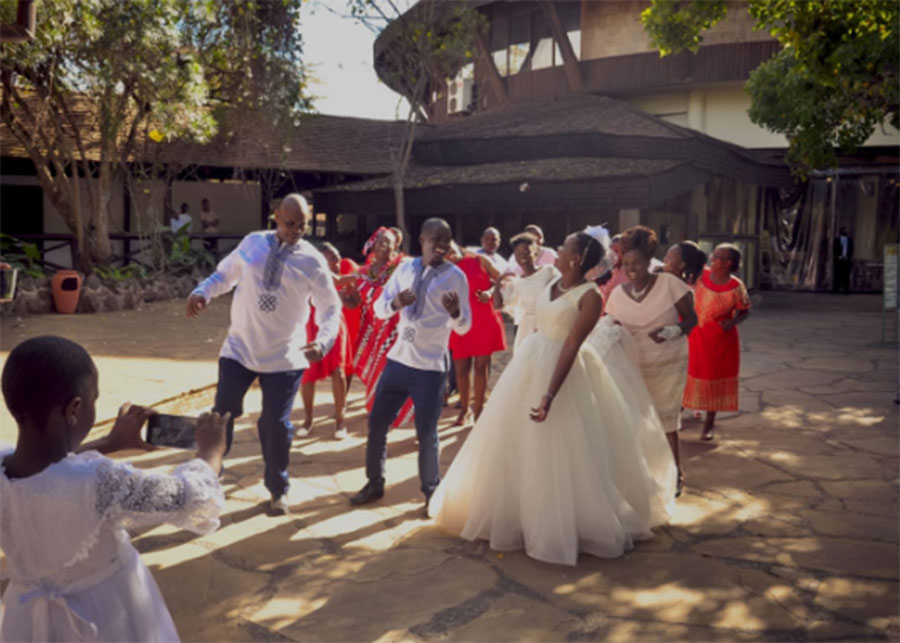 Doing things within your means
"My partner and I did not want to bother people with harambees, neither did we want to hold a big wedding in a bid to show off. Growing up, I was taught to live according to my means. Of course, we could afford a more expensive ceremony, but again, I am fully cognizant of a future that lies ahead of us. Life doesn't start and stop on the wedding day," Dr Ngina explained to the EDAILY.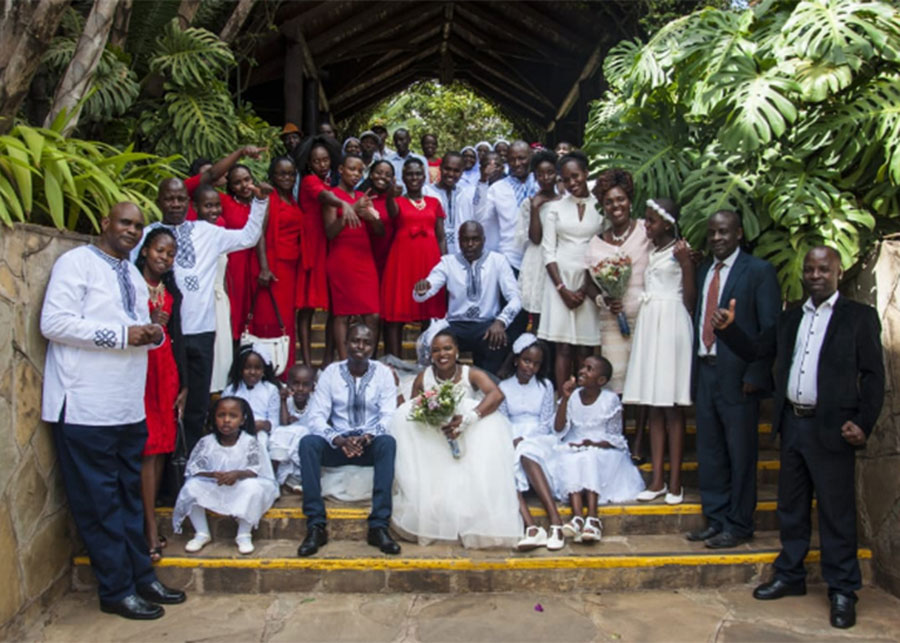 Loss of a family member
The other reason was that her husband had lost his mother on January 22, and they were just coming from laying her to rest.
"That also explains why we opted for an intimate ceremony. We had just buried my partner's mother on January 29, which is three weeks ago; and you know funerals in Kenya are quite an expensive affair. So, we had to settle for a low-budget event," said Ngina.
Advice to young couples
"I just want to tell young couples that it is okay to have a low-budget wedding. What matters are values and morals – they should guide the process.
"As for me, I had a nice wedding gown, a lovely wedding ring, and now a husband. I am happy and satisfied," said the newlywed.
Also read: Simple does not mean substandard: How the Matsigas pulled off a classy wedding with Shs13million
How the couple met
The couple first met in 2009 while studying at Egerton University in Njoro, Nakuru County but lost touch after graduating from the institution in 2013.
They met again three years later in Germany where they were both advancing in Education.
"I was new in Germany in 2016, and he was the one who showed me around, paid for my hostel and taught me how to survive in the European nation. We, thereafter, grew closer and ended up dating," Dr Ngina reveals.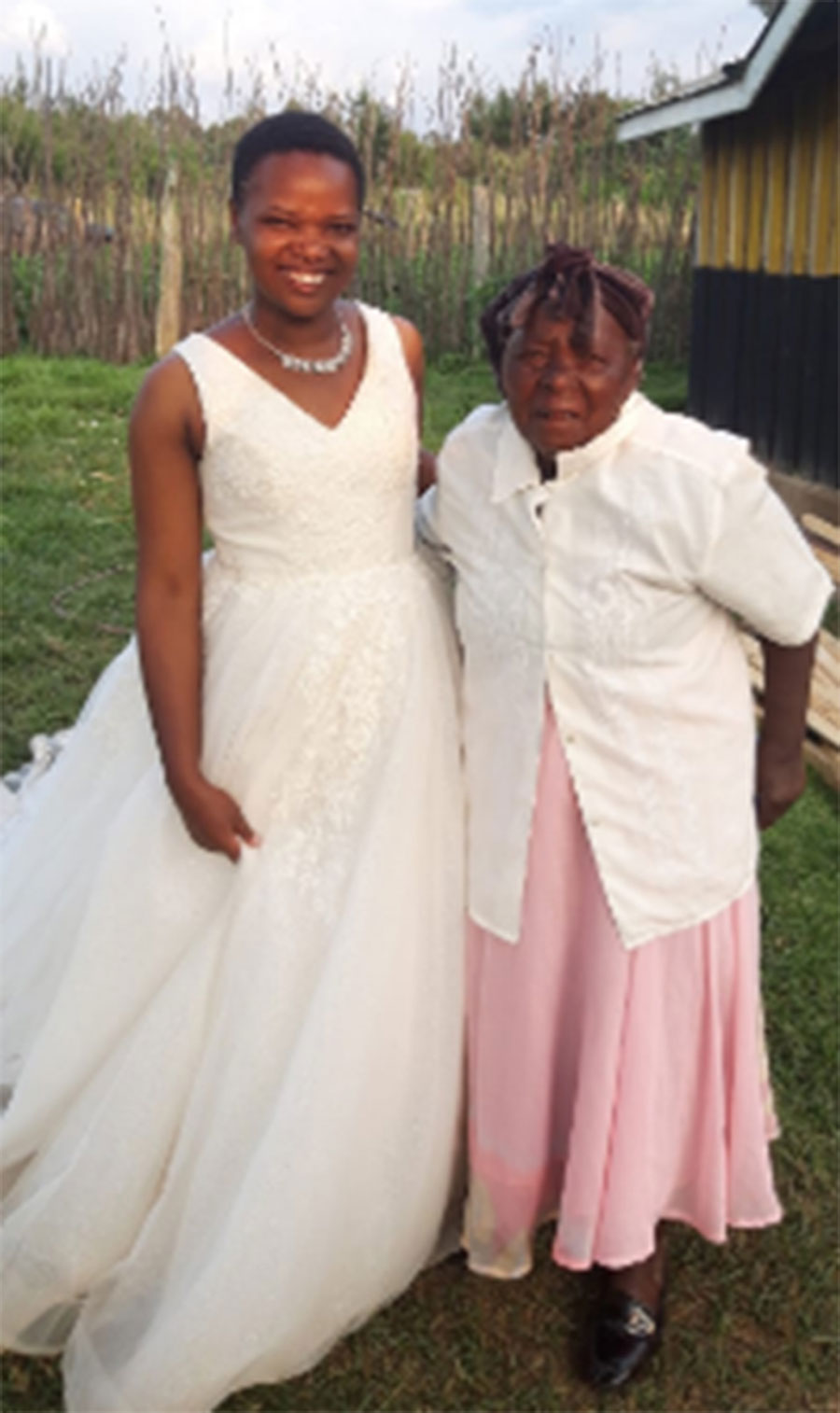 Honeymoon plans
The couple says they did not plan for a honeymoon but will use their post-wedding time to visit Dr Ngina's 100-year-old grandmother in Nyeri County.
Dr Ngina took over media headlines last year in July when she became the youngest PhD holder in Bio-mathematics in Kenya.
She is currently teaching Calculus to students pursuing Actuarial Science, Financial Engineering, and Financial Economics at Strathmore University.
Her husband, an electrical engineer also works as a lecturer at Egerton University.