By Esther Nantambi
On December 14, 2018, a group of guests headed by Moses Jedidiah Muwanguzi headed to Nansana hoping to be Introduced to Anitah Tuhaise's parents. Music played and about 300 people dressed to their best gathered to witness the young couple's moment. What they did not know is the couple had come far to reach this milestone.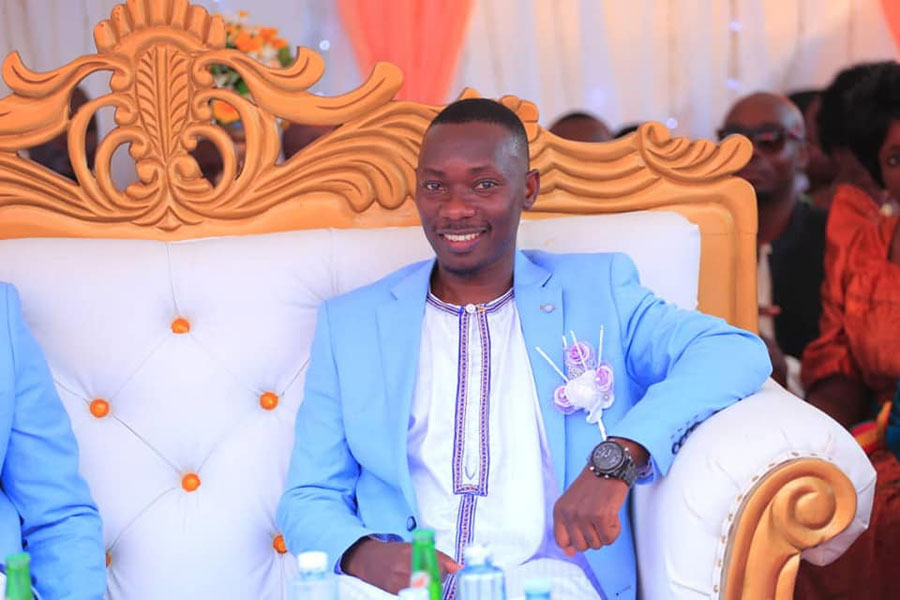 You see, when Anita Tuhaise found out that a certain guy was stalking her on Facebook, she was irritated. Plus he was persistent which did not settle well with her. But as they say, a coin has two sides. What she didn't know is that Moses Jedidiah Muwanguzi did not even pick interest in her on the first look. It was gradual magic that held him prisoner for this beauty he knew nothing about. As fate would have it, Muwanguzi would someday be officially introduced to Tuhaise's parents.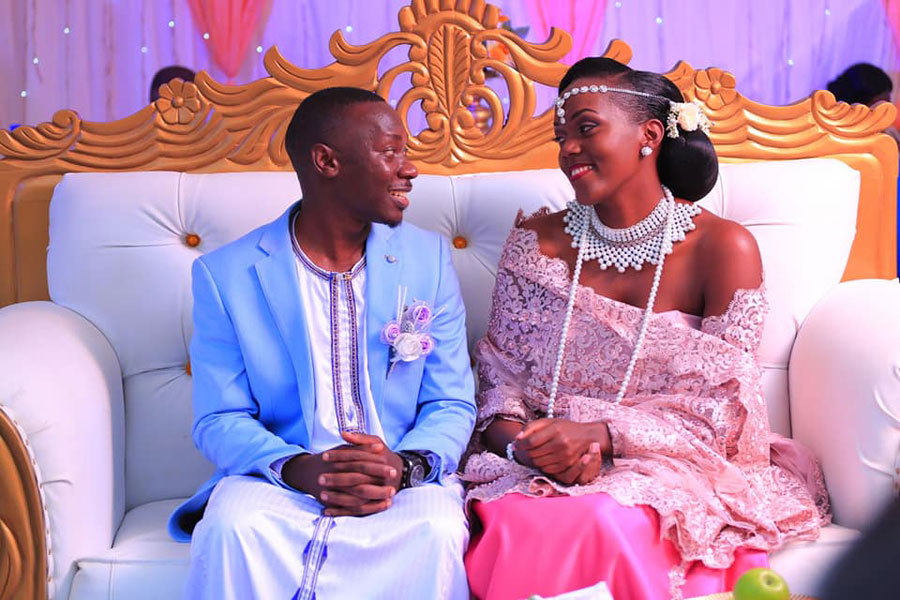 Muwanguzi explains that love crept into his heart unknowingly when he saw a picture of three girls on his cousin's Facebook wall. He ignored it for some time but after two weeks, he found an urge to check on it. The girl on the left had held him, prisoner.
"Her innocent look got me a bit crazy and I simply couldn't get over her, so I downloaded the picture," he reveals.  Soon, he inboxed this girl with plans that one day, she would be his. Sadly, the girl rejected his advances outright.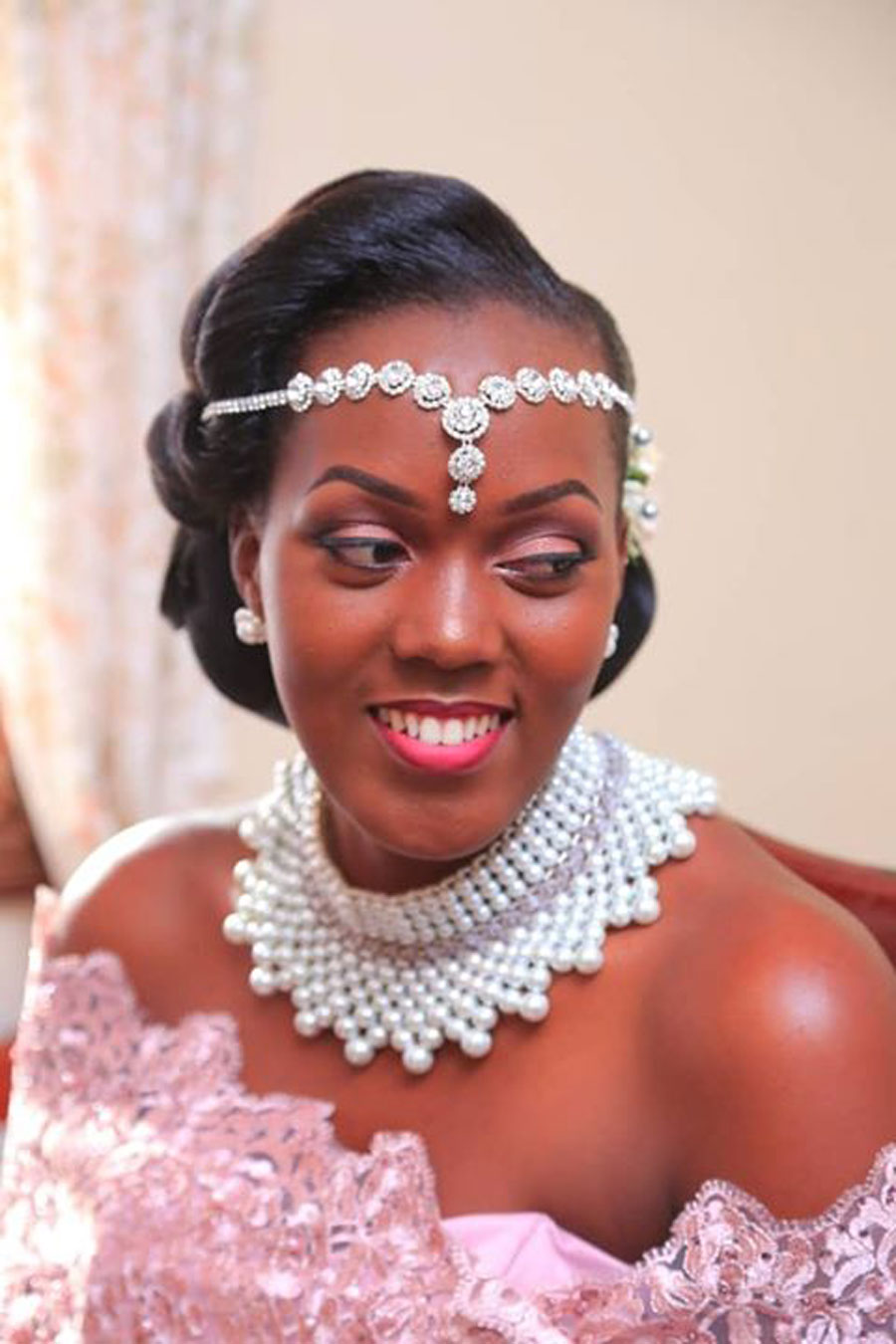 "I obviously had no plans of being in a relationship at that time. I thought he was a stalker," Tuhaise reveals.
Because when you are held captive by love you can't just walk away, he stayed in her inbox, being polite and almost a year later, a nervous Muwanguzi asked if he could buy Tuhaise a birthday cake.
"I dared to meet her at night at a gas station. I kind of was a delivery man who simply drops the package and leaves just as immediately."
Soon, Tuhaise needed a ride, and because Muwanguzi had done such a nice job on the delivery, he was summoned to take her to a friend's place. He obliged. What Tuhaise didn't disclose was that the place wasn't 30 minutes away but a 200 kilometre drive to Hoima.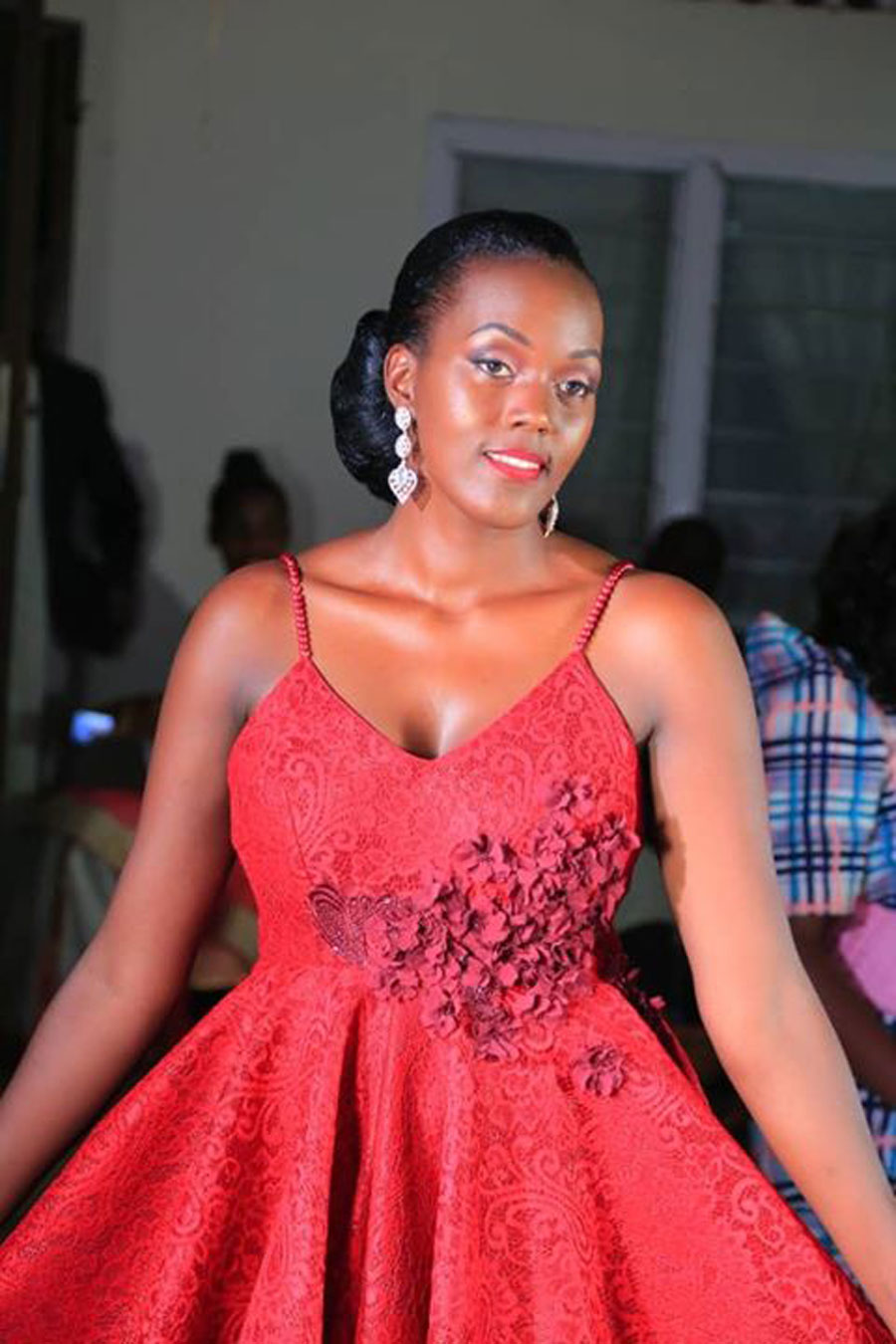 "I spent an entire day driving, and was a bit mad because she wasn't cooperating all the way. She acted like I was her chauffeur! No conversation at all, so after dropping her to the destination, she bid me goodbye. It was too late to return to Kampala so I had to look for a motel to spend the night. I then travelled to Kenya, came back to Kampala and the next morning drove back to Hoima to pick her up. My friends did not understand why I would that, but I wanted to."
What seemed like a dark end would soon turn into the reason Tuhaise's eyes finally saw the sacrifice and patience of her young suitor.
"His determination and selflessness, driving me to Hoima, driving to Kenya and coming back to pick me from Hoima just showed me that he's the guy," she discloses, adding, " I easily connected with him. he has got irresistible charm."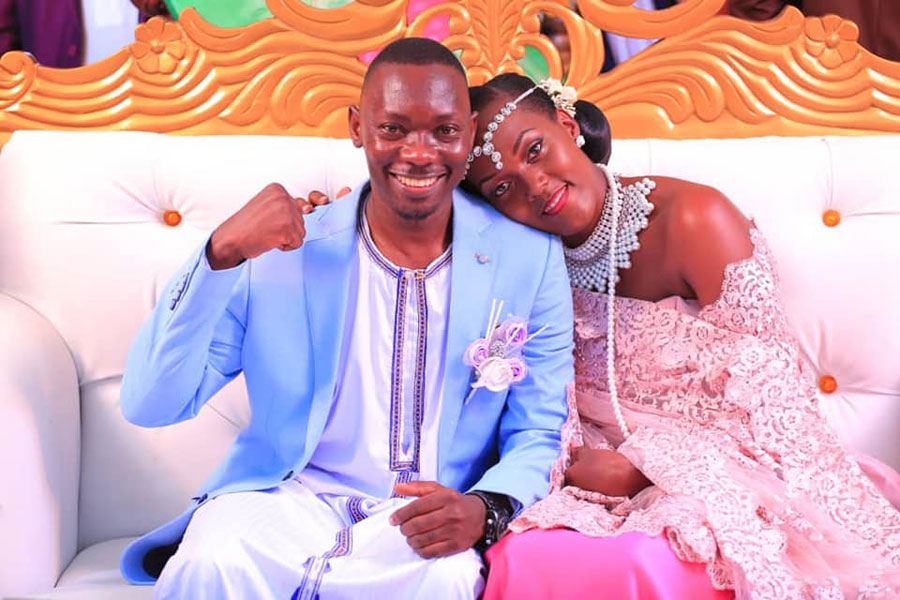 But just when she had said yes, disaster struck. Muwanguzi had an investment go wrong and lost everything that he could barely pay his own rent. Tuhaise, however, did not leave, she had seen a good man in him and she became a shoulder for him to lean on, praying to God that her man would soon get back on his feet. "I strongly believe her prayers did help change everything," says a gratified Muwanguzi.
On September 15, 2018, Muwanguzi visited Tuhaise's parents' home in Nansana for the kukyala. The kwanjula then took place on December 14.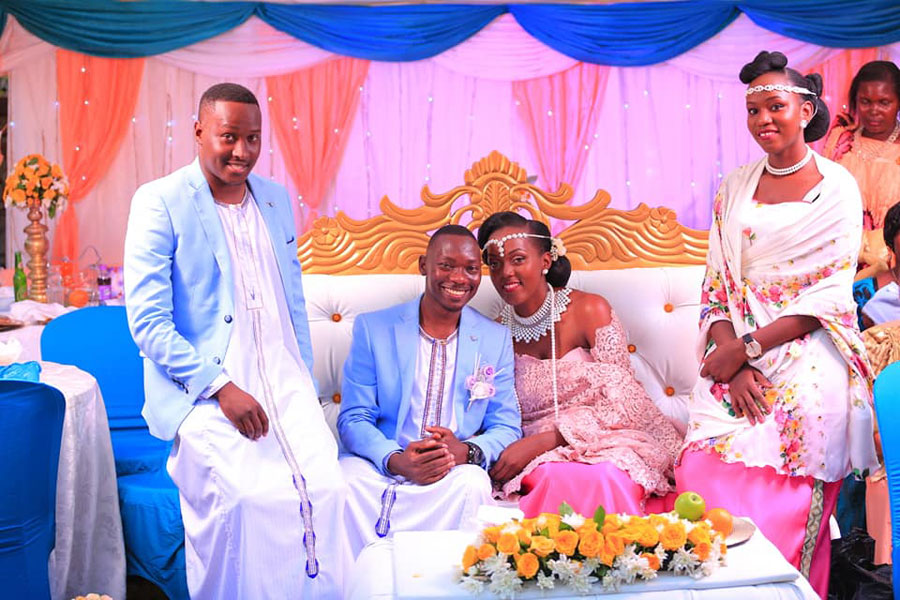 Muwanguzi remembers stressing about the cultural differences because whereas he is a Muganda, Tuhaise is of Tooro-Nyoro decent. However, he is grateful that her family was considerate and even used a mixture of Luganda and Lunyoro at the function.
The introduction day started off on a tricky note for Muwanguzi who showed up late for the function and couldn't settle knowing that he had lost a bit of face in the eyes of his future in-laws.  What gave him solace was the fact that he had at least brought everything that was asked of him despite major setbacks.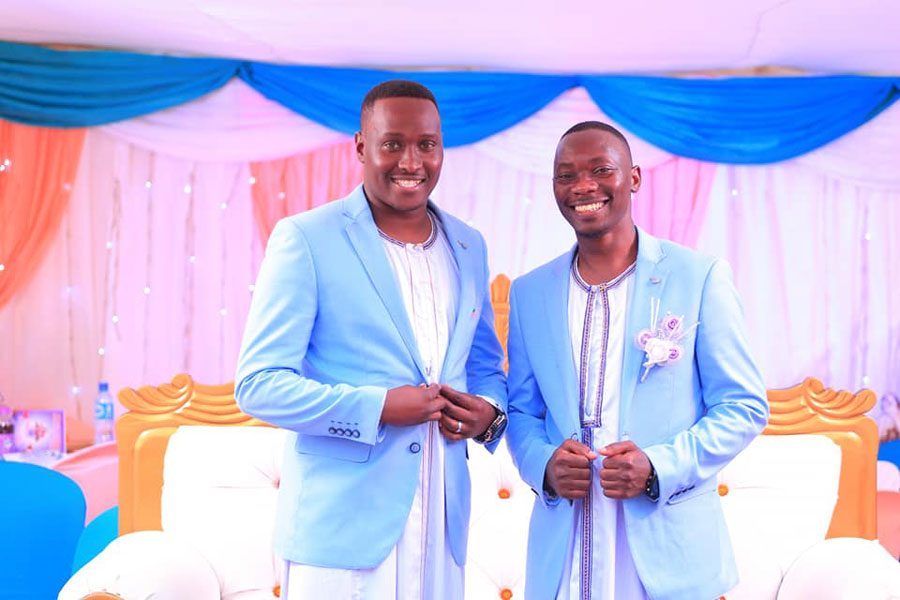 "I had earlier purchased things like sugar, rice and all that stuff that is in bulk. A week to the event, I went to check on them but the shop had been closed, and the owner was nowhere. The person I gave responsibility to buy soda and meat turned the phone off on the day and we couldn't reach him. We had to alternatively find a way to cover that and it got us late, and it made me overwhelmingly stressed. "
When Muwanguzi arrived at the event, his emotions were all over the place and as he was going through everything that was bothering him, something happened. The pretty face of his fiancée adorned in a beautiful traditional bridal attire showed up and that's all he needed to feel better.
"Seeing her again, placing a ring on her fingers, and then what's called ekwanzi was the most magnificent moment."
To show togetherness and fusion of two cultures, his wife-to-be also dressed up in a suka, her traditional attire and then gomesis, to represent his tribal traditional wear.
She explains that her suka was lavender. "It took me days going around looking for material in that specific colour and to have it made my way," she reveals.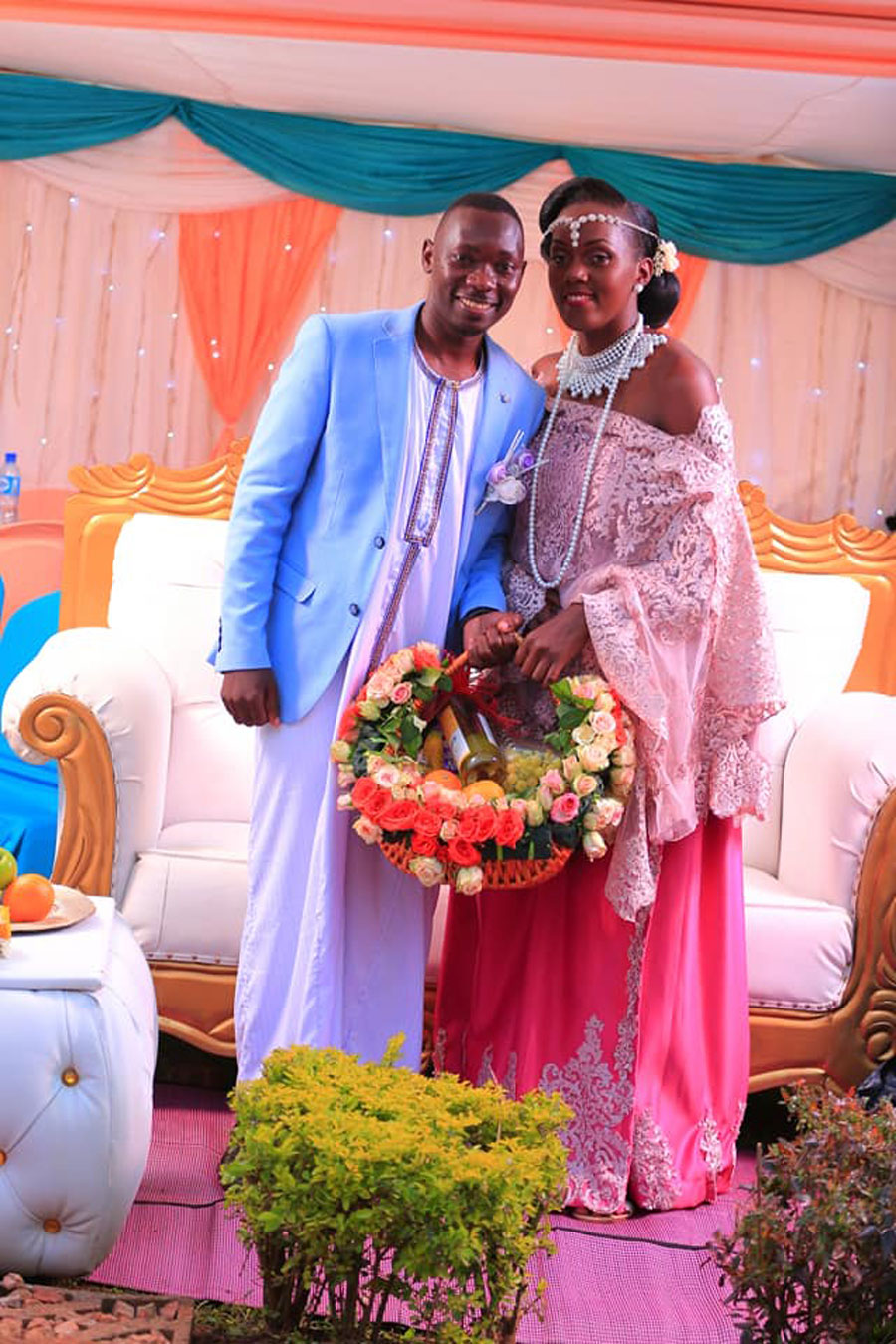 The second attire was a blue and cream gomesi with a little velvet and stones which was bought from Kushona Designs.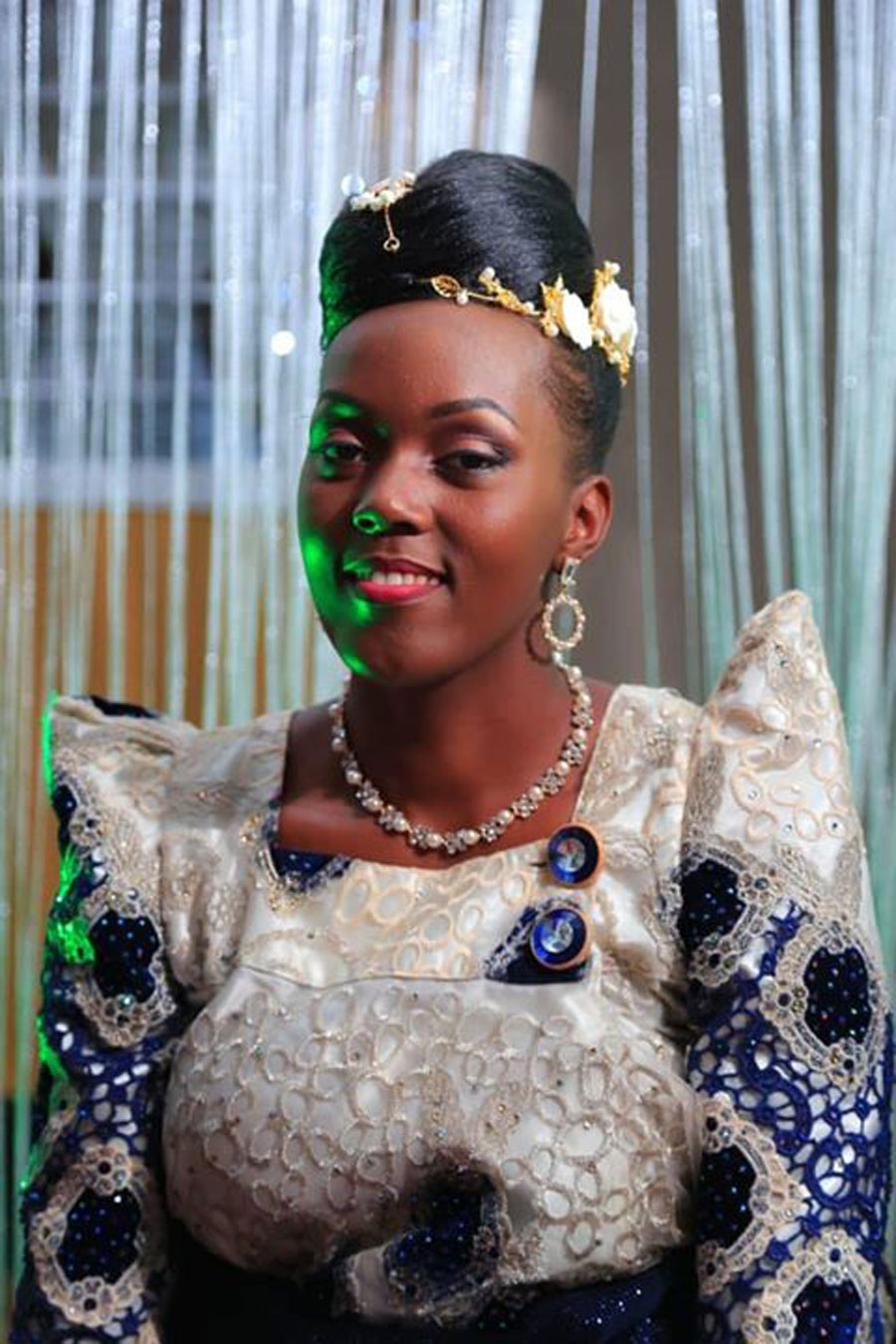 "Then the rich red Cinderella dress was a choice at first glance when I walked in at Fatuma Asha's store in Kabalagala. It looked very beautiful to me and was just my size," she adds.
"She surprised me with that dress.  She looked heavenly," Muwanguzi says.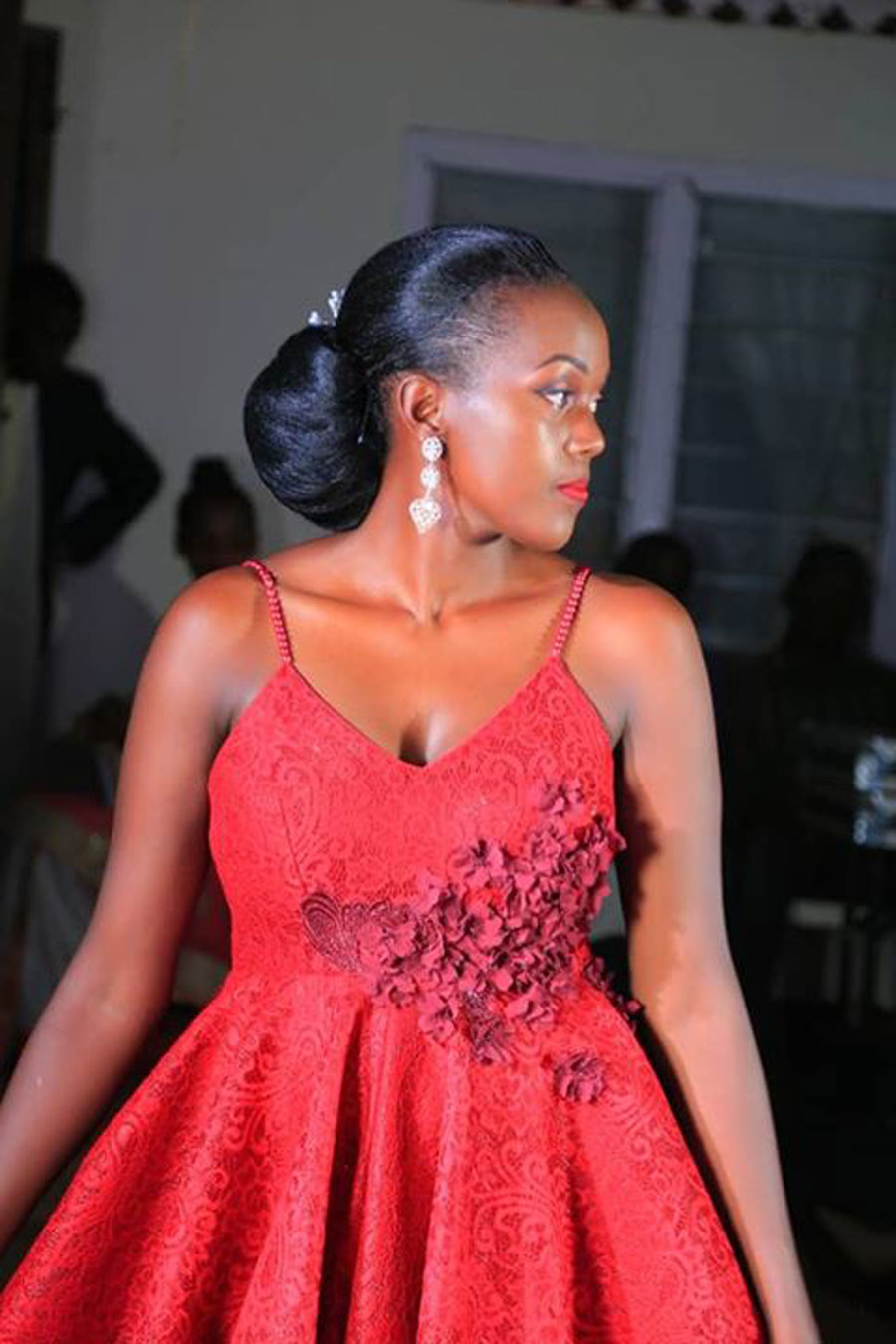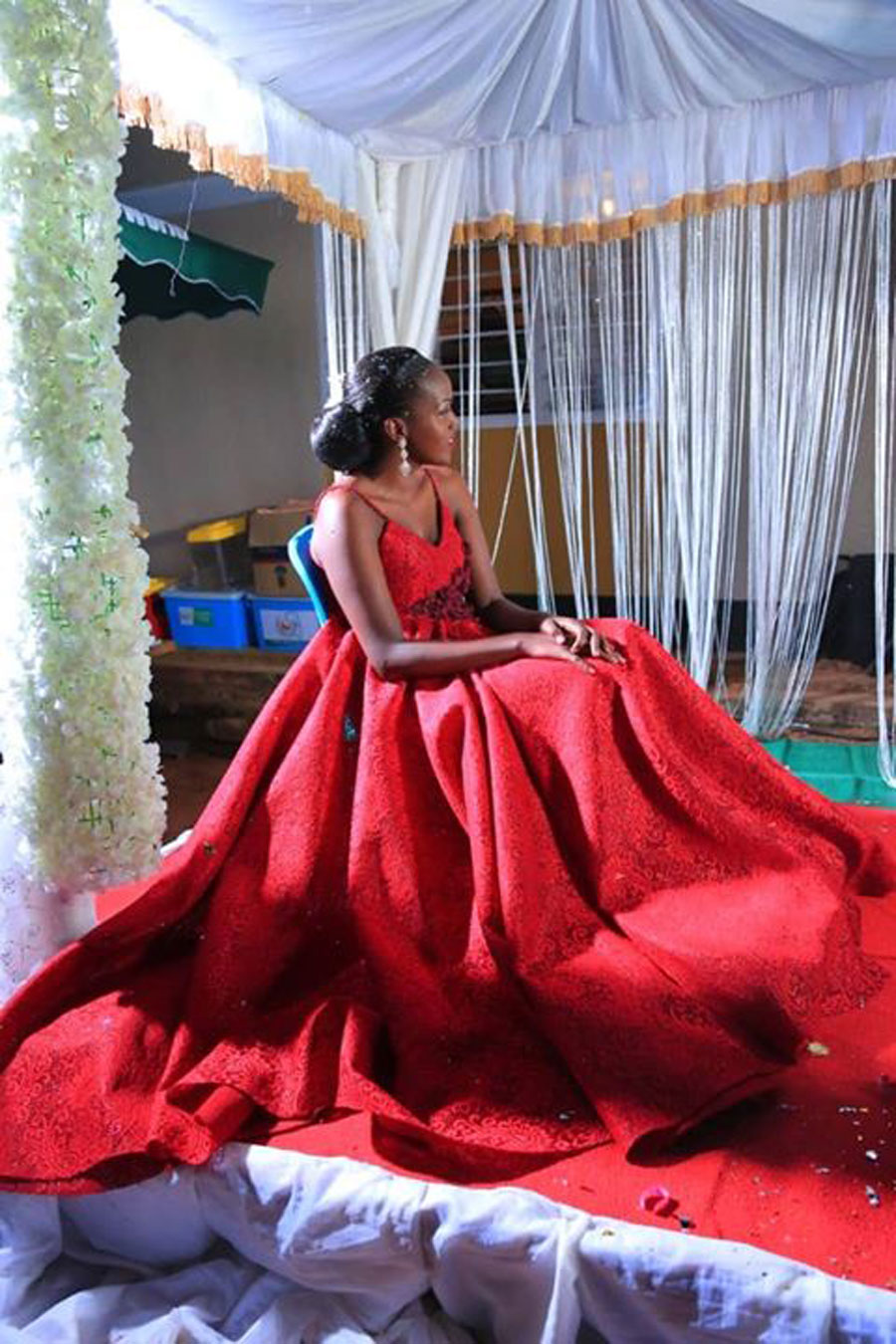 The last attire was beautiful a cream and gold gomesi which was not too much, but just perfect for kabo kamuwala and this wrapped up the function. I got this one too from Kushona Designs.
Without a doubt, Muwanguzi enjoyed seeing his woman look so good. But the drill wasn't over yet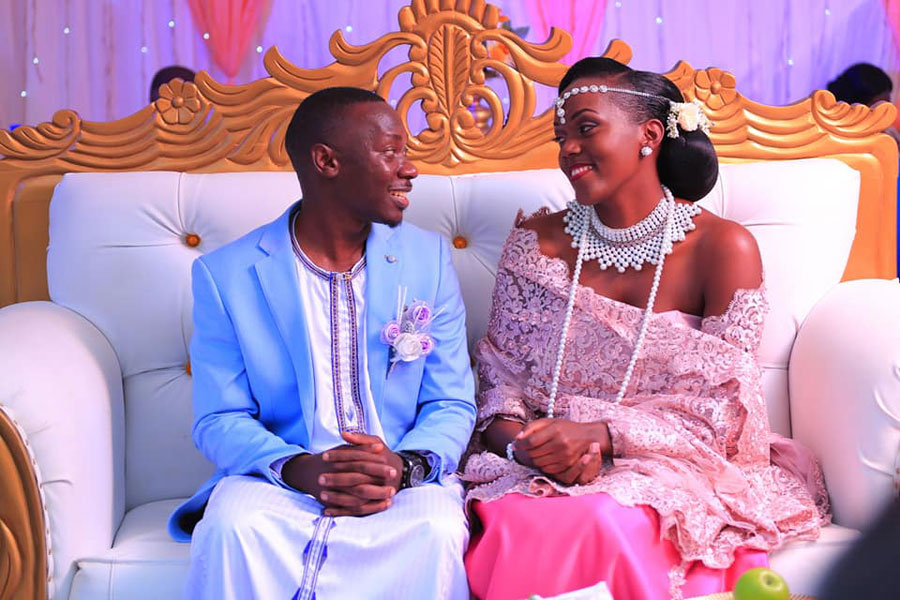 "There was this difficult moment when the aunt picked me from the tent, and we went into the house. I felt like I wanted to run back home," he reveals, adding, "Secondly, sitting on the mat while the elders had their eyes glued on me wasn't comfortable at all. I was made to feel like I was in a court case trial, but it turned out to be lovely."
His bride also had a few glitches at the function. Tuhaise says when she came out of the house to a waiting Muwanguzi, she was happy but also downcast to see the lousy job her decorator had done.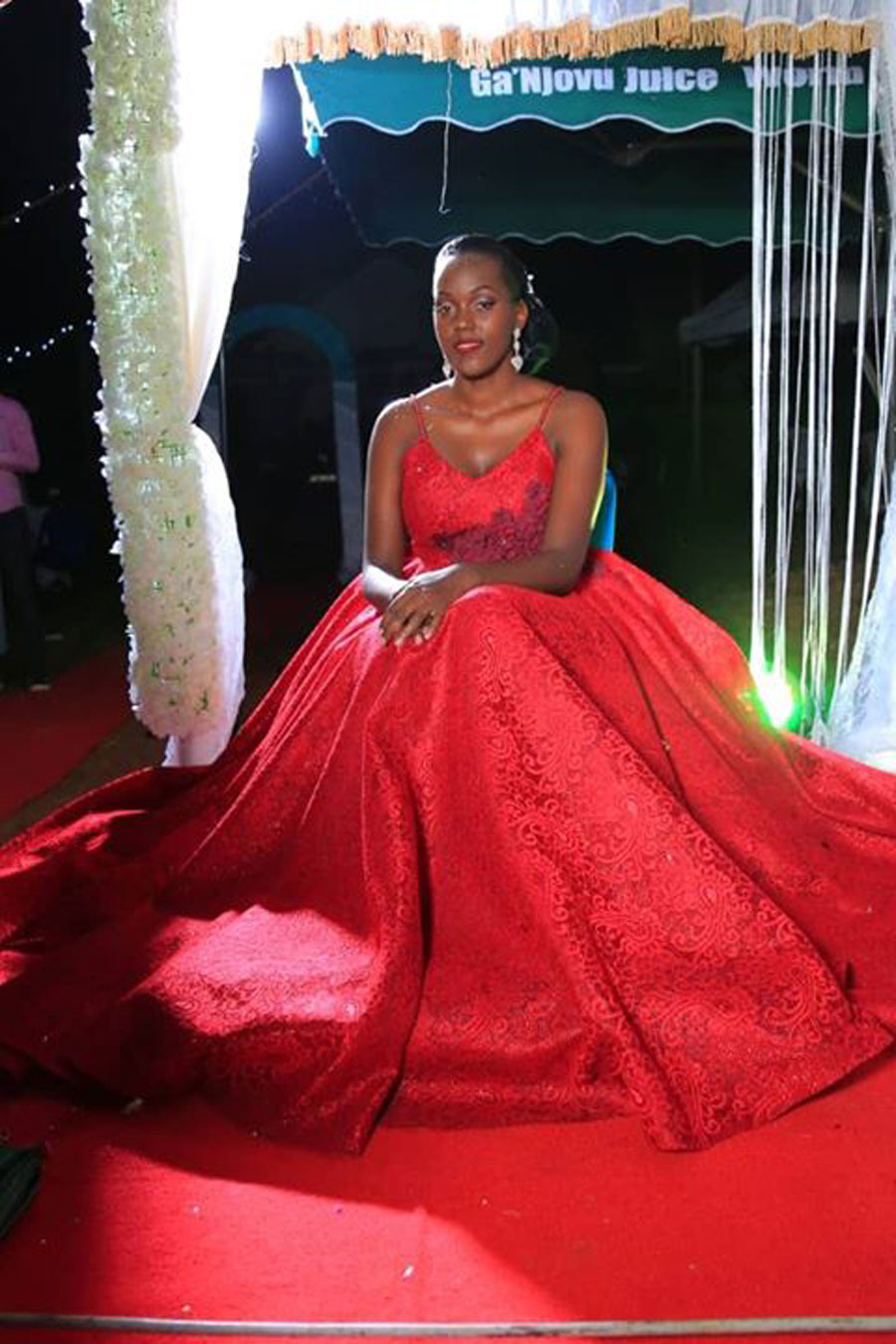 Although pictures were shown and his previous work was commendable, the decorator, who was also a friend gave basics and had different words printed on the welcome board than what was asked of him.
"As for the photo booth, he never came with it or even apologised. Never!" recalls an agitated Tuhaise at the memory.
The cake for the function was made by Chantal Abwooli, which Tuhaise says was done superbly.
Muwanguzi confesses that up to now, he still finds trouble believing what he sees in his introduction video.
"Watching the video at home gets me asking questions like did that happen? I didn't see that! Did I do that? Being a groom or bride freaks out the mind. It makes you like a doll because everyone is thinking for you and what you should or shouldn't do. So funny!"
Muwanguzi advises young people that want to be married someday saying;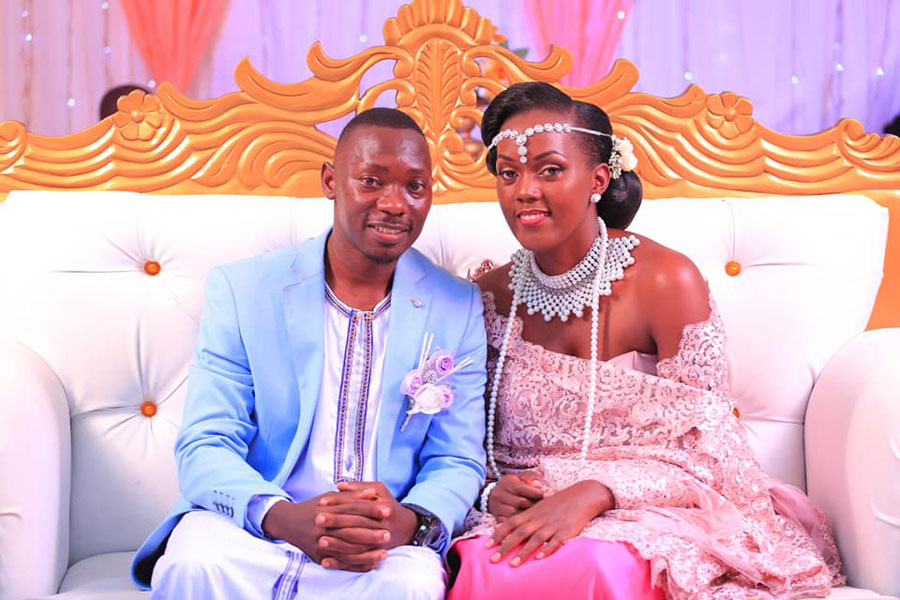 "There is that old saying; Things happen for a reason. But sometimes things happen to give you a reason. Most men or women hang on to a relationship that shows all signs of never going to be, with a belief that perhaps magic will happen and everything will change. I say some are worth a try and some are worth a break because you may not know what God's intention over your life is. I am a believer and I'll quote this scripture in the Bible in Amos 3:3. It says, "Can two walk together unless they agree?"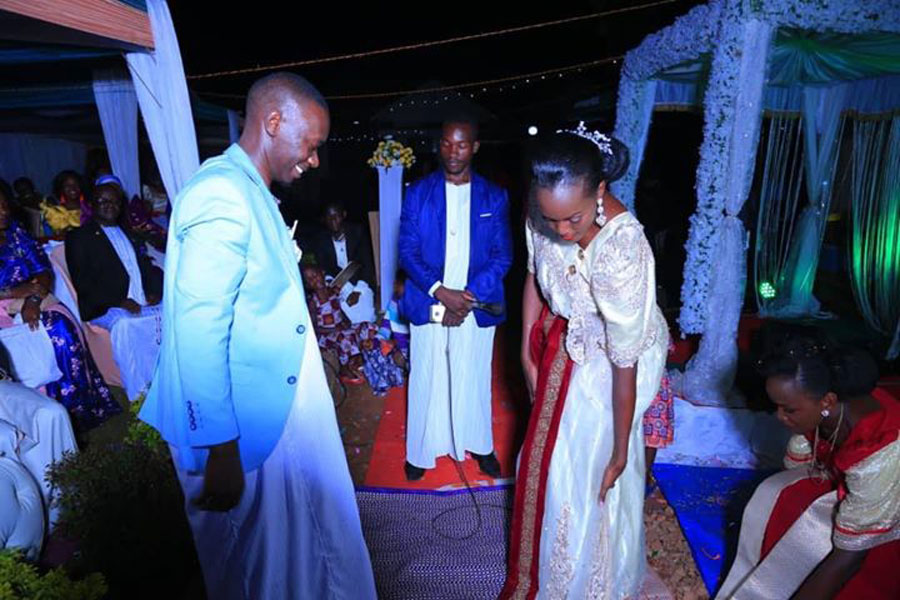 "Lastly, God is in everything even that which we might believe he isn't, like in a relationship. Once you allow him in the middle he will help you in a way indescribable.  He may not prevent you from hurt but he will heal you. Try to get to know Him."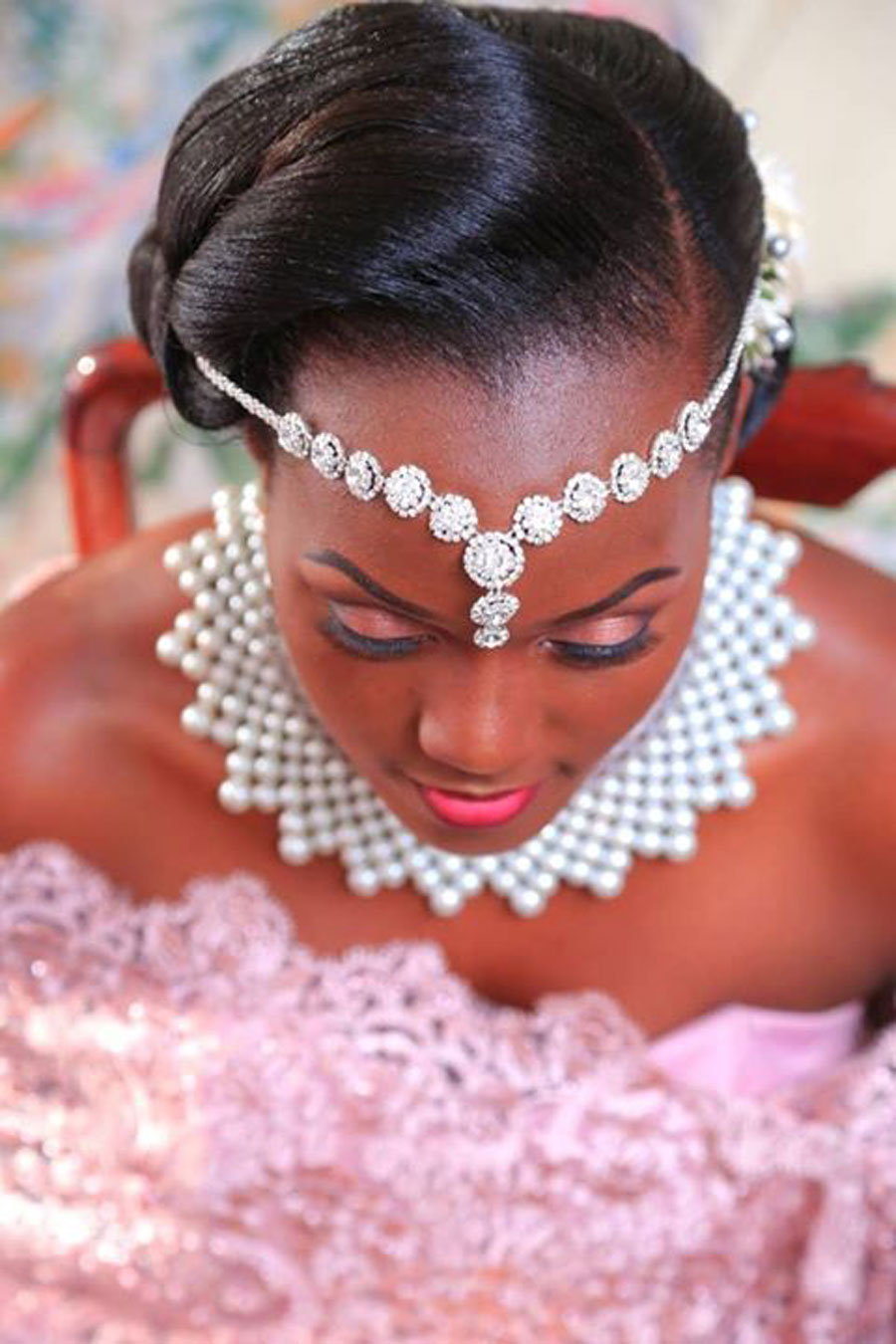 The couple is set to get married in August this year. My Wedding wishes them all the best.