By Maria Immaculate Owechi
Ms Jessica Nnyanzi, a hairstylist with Amazing Grace Beauty salon, Mukono looked lovely on her wedding day in 2017 with a double gold bun ring as a hair accessory.
Nnyanzi explains that she just wanted to be a unique bride and the best way was to opt for that rather than the usual tiaras.
"And since I am already a hairstylist who has worked on a number of brides, getting to choose which hair accessory that will suit my head was not difficult," she adds.
Sara Asaba Kavuma, on the other hand, who also got married in the same year and an accountant with Brand Momentum Company in Wandegeya, Kampala, decided to wear a princess tiara for the church ceremony and after changed to a simple hair accessory for the reception venue.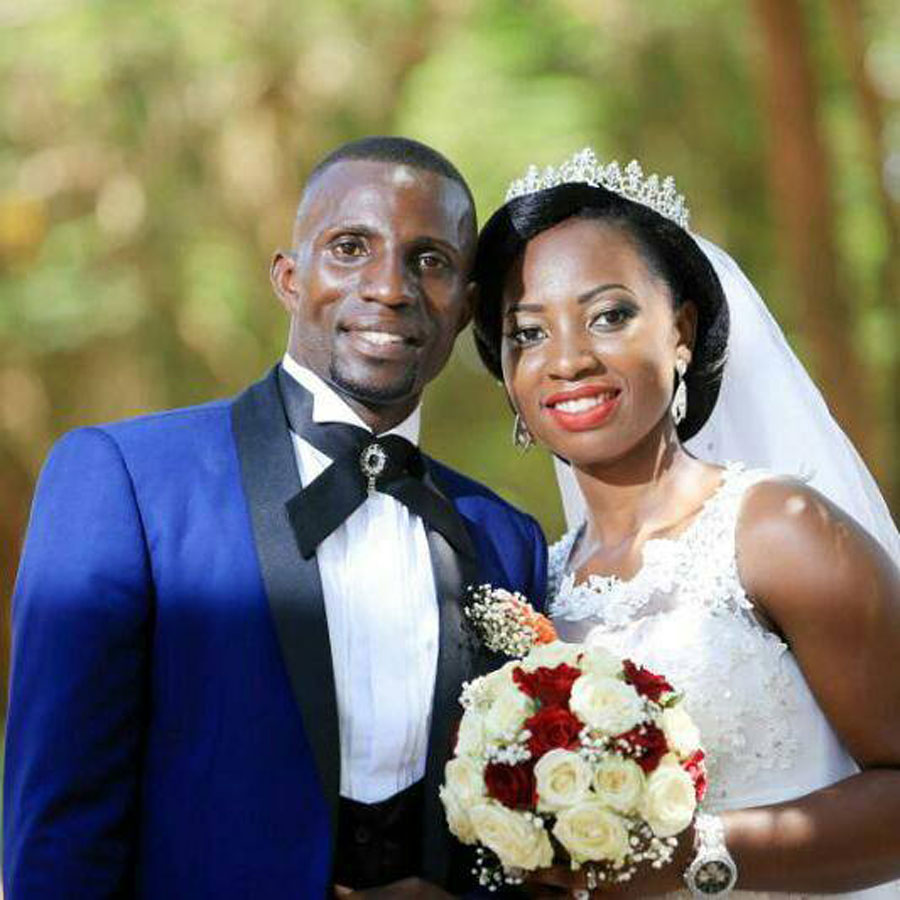 "At the reception venue, since my changing dress was a glittery blue ball room gown, if coordinated with a shiny tiara it would rather be too much going on. So my hair stylist advised they accessorise my held back hair with a simple back piece with minimal glitter," she explains.
Asaba adds that she felt her head was lighter when the tiara was taken off for the rest of the evening.
Hair accessories are important for achieving the perfect bridal hairdo which complements your look and also draws attention to your radiant face.
And apart from the classic bridal tiara, it is common to see brides opting for other simpler hair accessories just because it is trendy or for personal style reasons.
Ice Kenny, a local musician known for his loosely titled song, Butida and a bridal hair stylist at Princess of Beauty Salon on Sunset Arcade on Wilson road, Kampala says that nowadays some brides prefer to have a simpler look because sometimes with earrings, necklace, hair accessory, and a veil, it becomes rather a bit too to have huge hair decoration.
The following are the modern bridal hair accessories to choose from that will suit your personal style;
Bridal Hairpins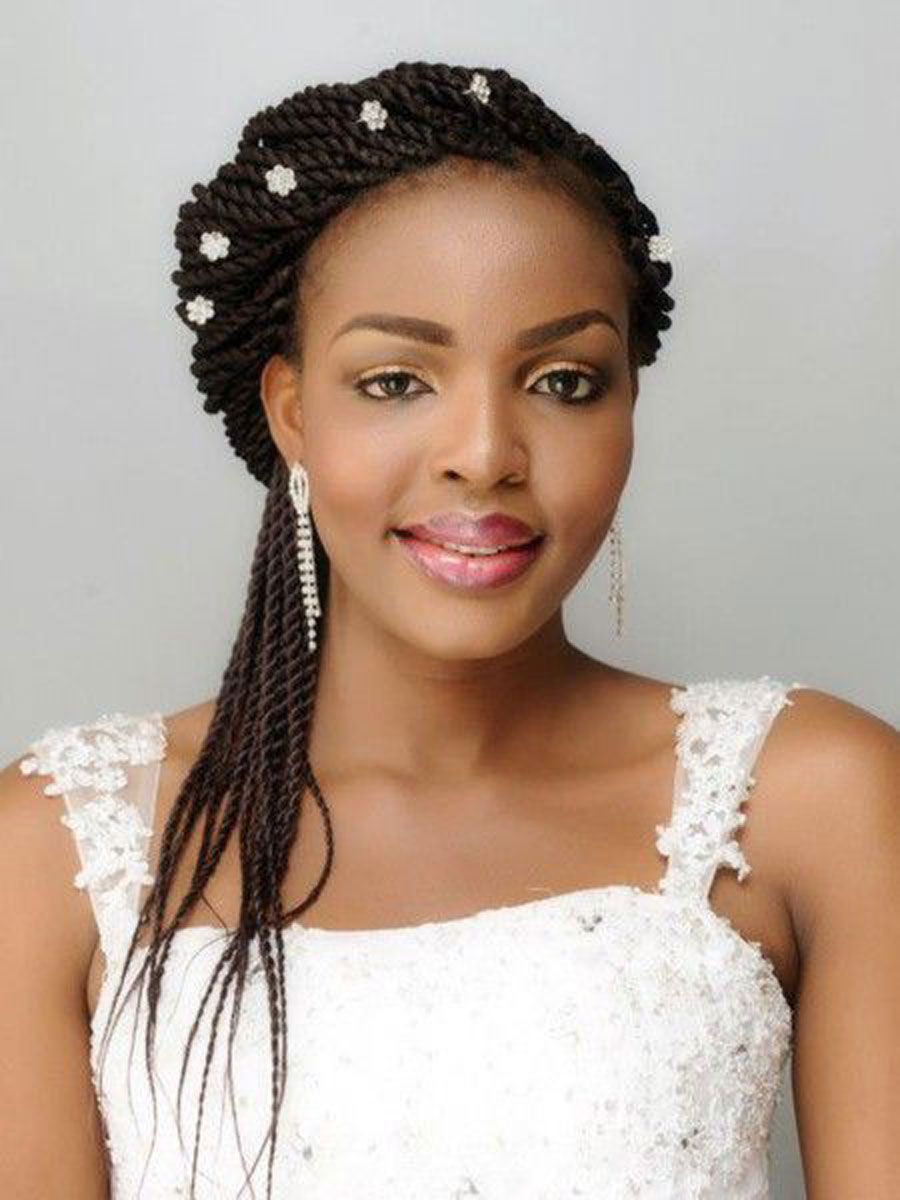 Hairpins are one of the most popular bridal hair accessories among brides because of their simplicity but while still giving you a classy and elegant spark to your look.
They are best suited for an updo and held back hairstyle which can be complemented with statement jewelry.
They come in a variety of types like in vintage style, pearls or floral and you can choose to wear it with a veil or not.
A bun ring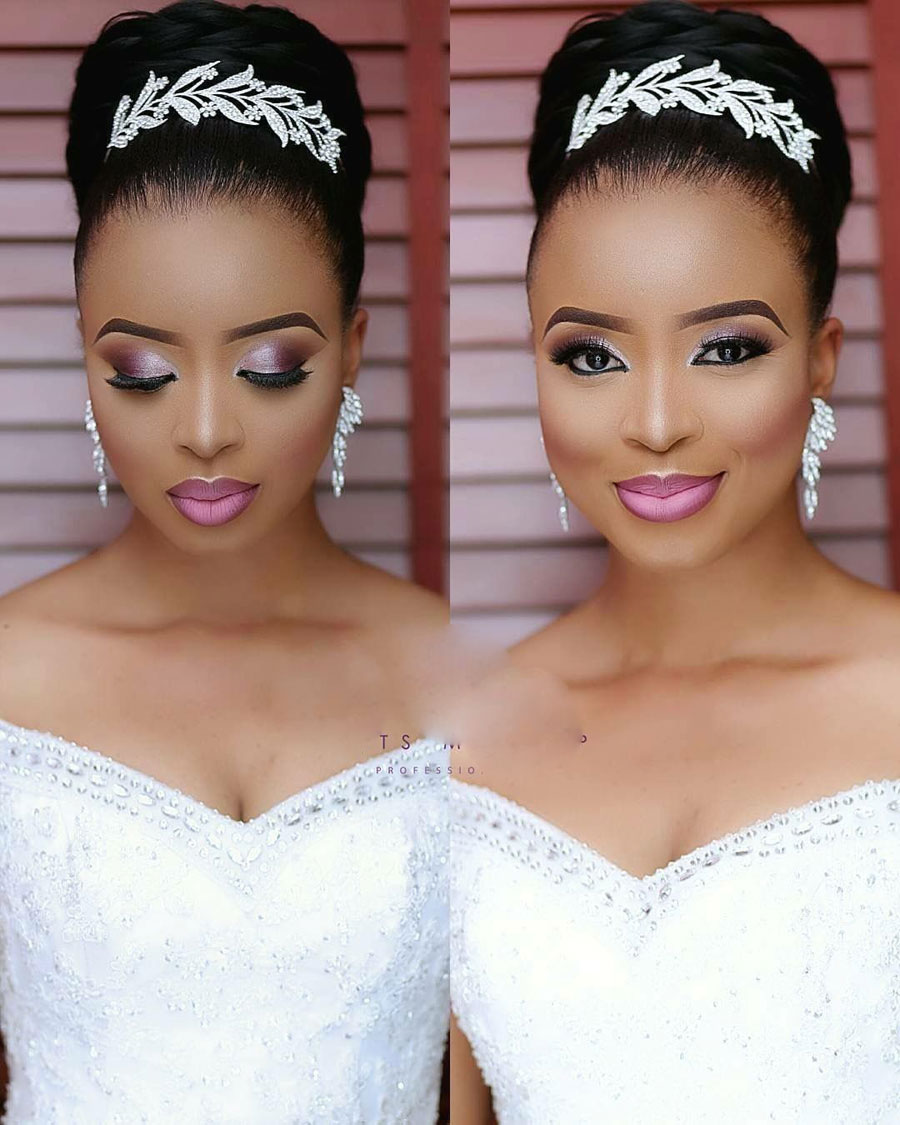 A bun ring is a bridal accessory that is circular which is worn around a bun. The circular formation may be single or multiple depending on how long the bun is. This decorative style of accessory comes in either plain silver or gold or with decorative crystals, pearls, and stones.
You either wear this ring with a veil or individually.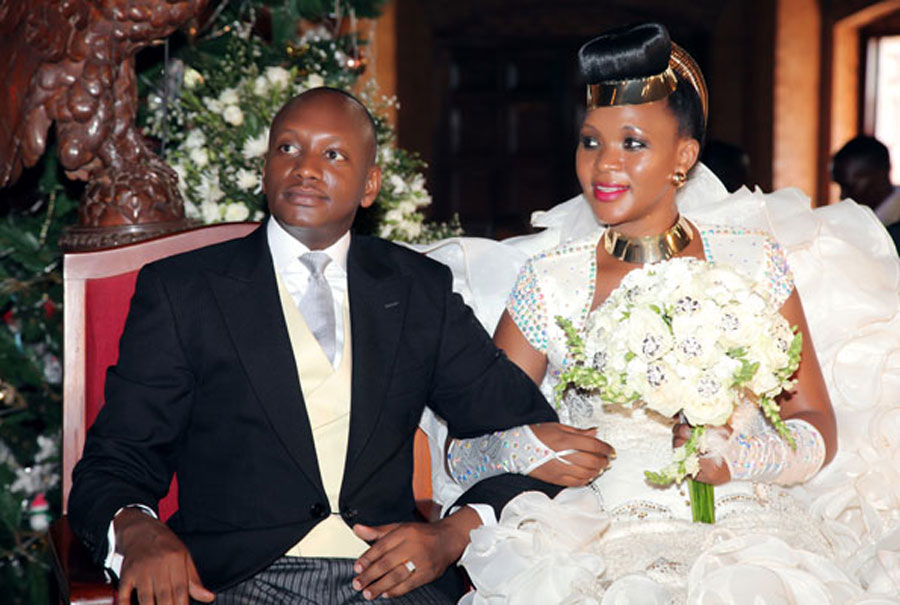 In December 2013, Monica Uwantege Delmas, the wife to city businessman Ephraim Ntaganda looked royal when she accessorised her bun with a gold plate ring on their lavish wedding ceremony.
A Back piece bridal accessory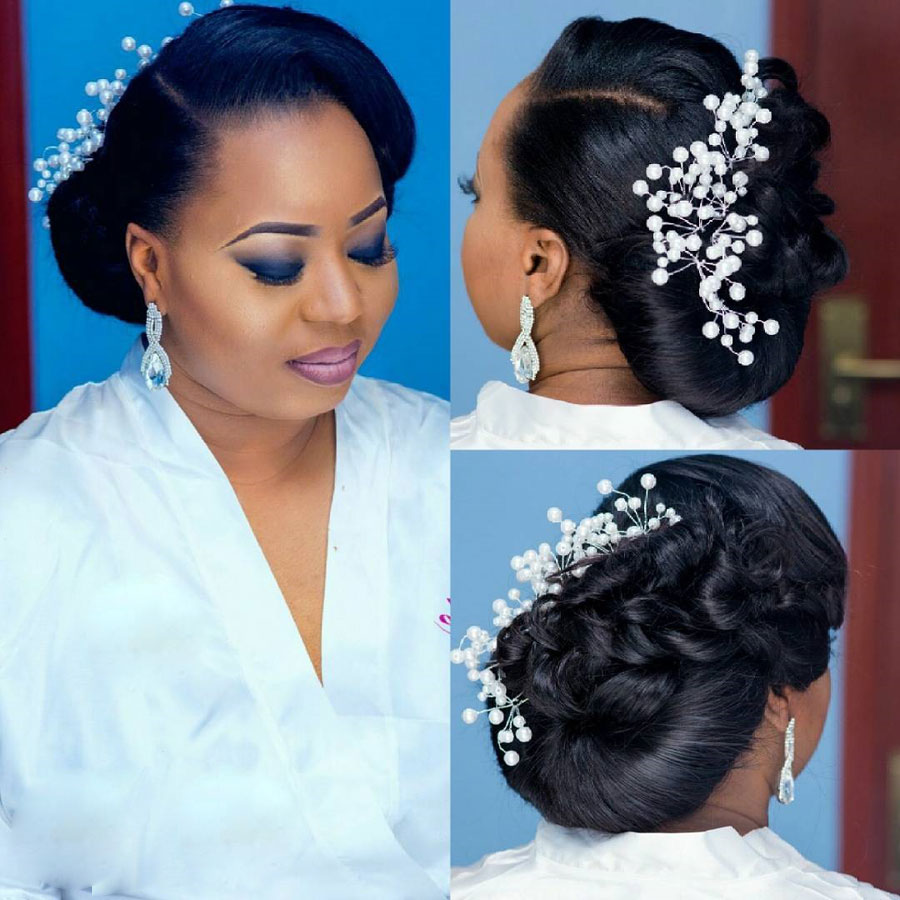 A Back Piece is also a common bridal accessory suitable with low bun and can be worn with a designer veil. It is usually has floral designs. The veil is usually placed under the hair bun so that the decorative design is not covered.
A Head band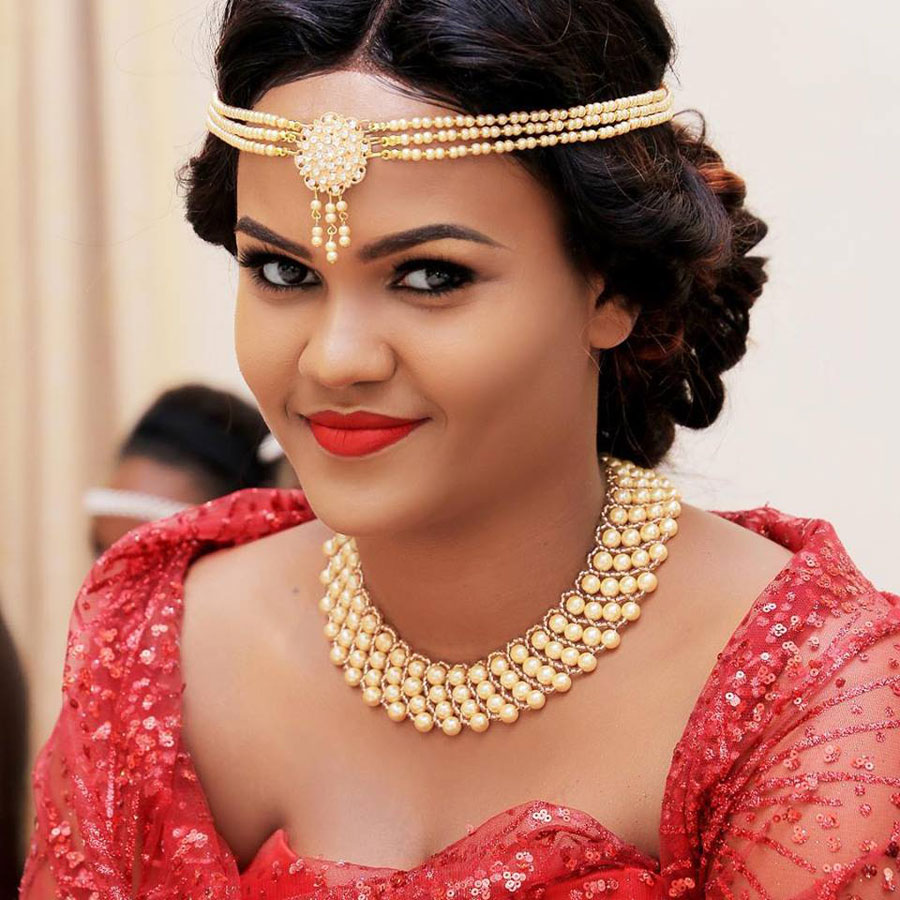 Head band accessories are common with brides and are widely used for traditional marriage ceremonies for brides in Western Uganda.
They help in drawing attention to the face and the hairstyle designed.
Head bands come in a variety of types like pearls, beaded, floral, rhinestone, vine etc.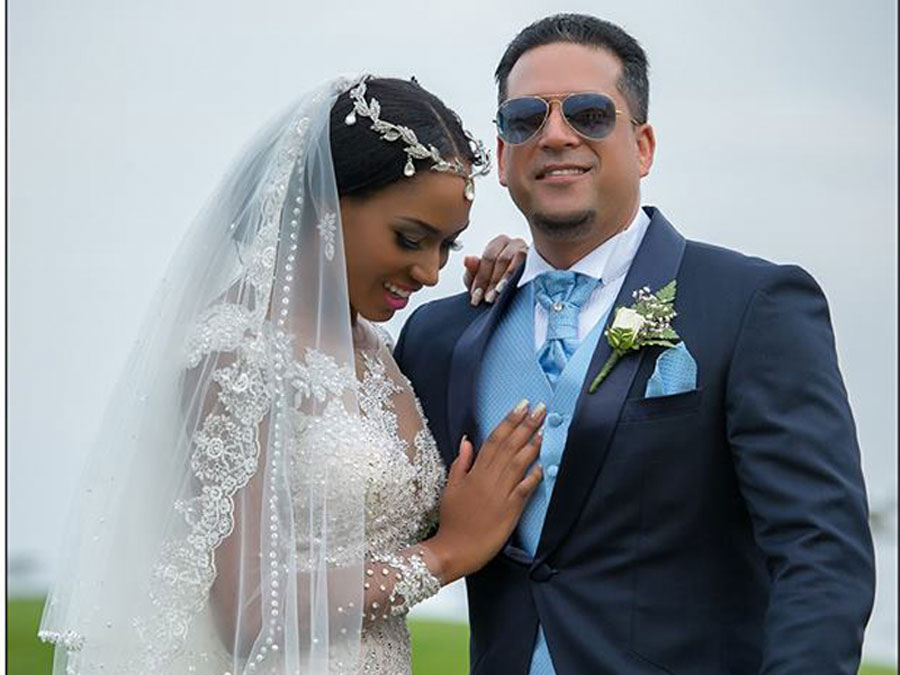 In 2017, former Miss Uganda Sylvia Namutebi looked stunning in a vine crystal headband accessorised on her head on her wedding day to hubby Ali Alibhai, the CEO of Talent Africa.
A comb bridal accessory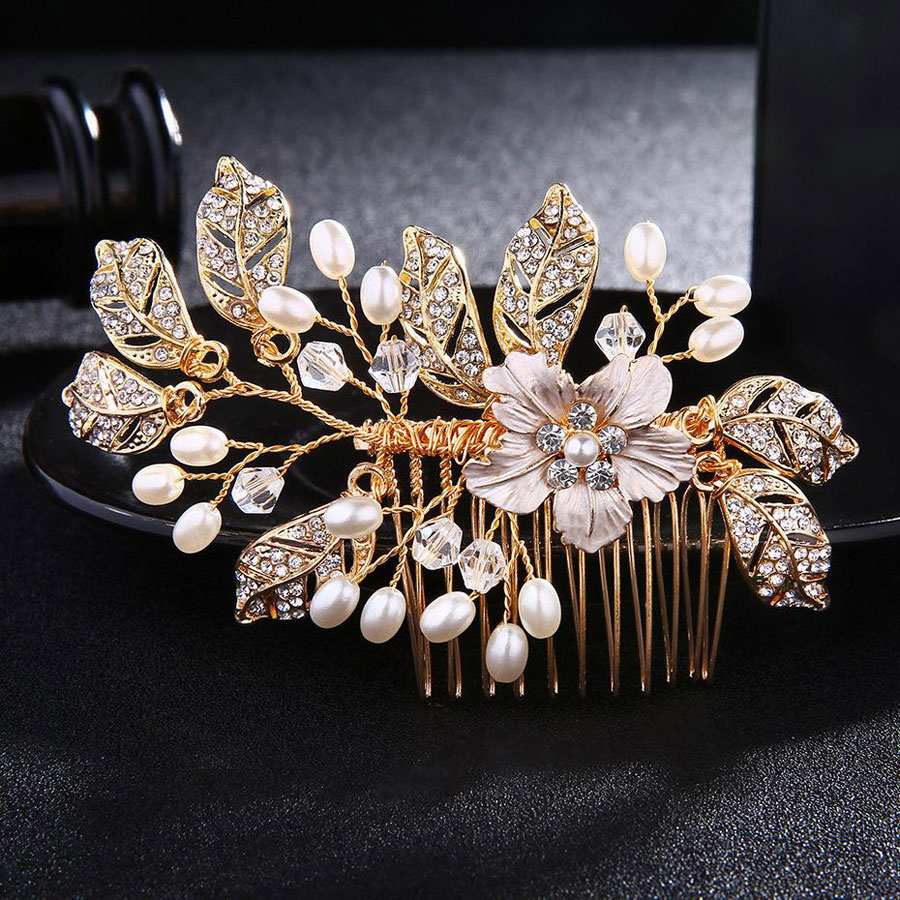 The comb is another popular designer accessory that looks stunning styled in an updo. The comb is usually decorated with sparkling colored crystals, pearls, and stones and can be fitted in any place of c
A fascinator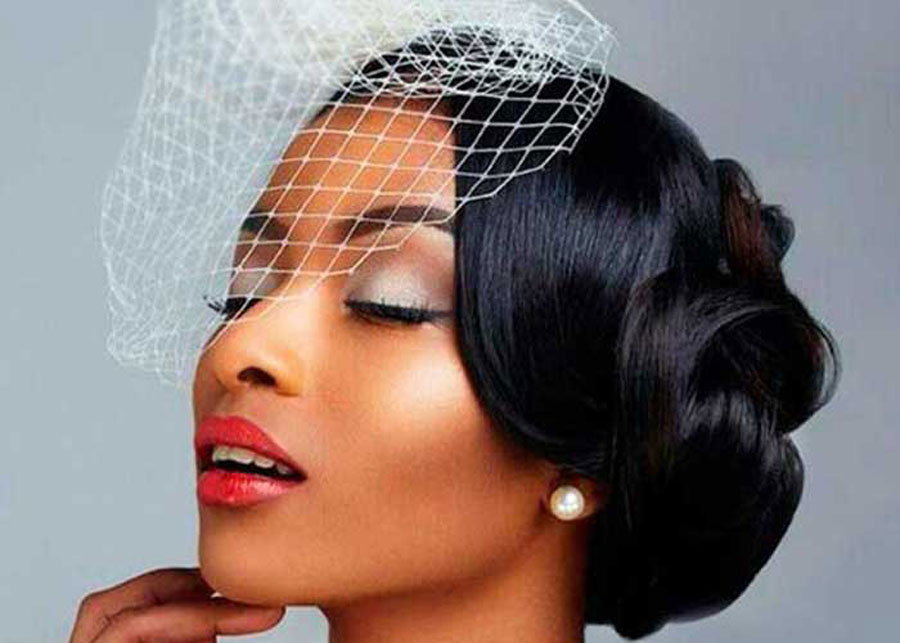 The fascinator is one type of bridal hair accessory which is attached to a clip or comb and then placed on the front side or sideways of the hairstyle.
The birdcage veil fascinator is the most common type preferred by brides who do not want to wear long covering veils.
Recently a lovely wedding photo of Brian Mulondo, a popular radio and TV host with his wife Manuela were displayed as they celebrated their 7th anniversary. Manuela looked stylish and elegant with her fascinator veil.
Hair flowers as bridal accessories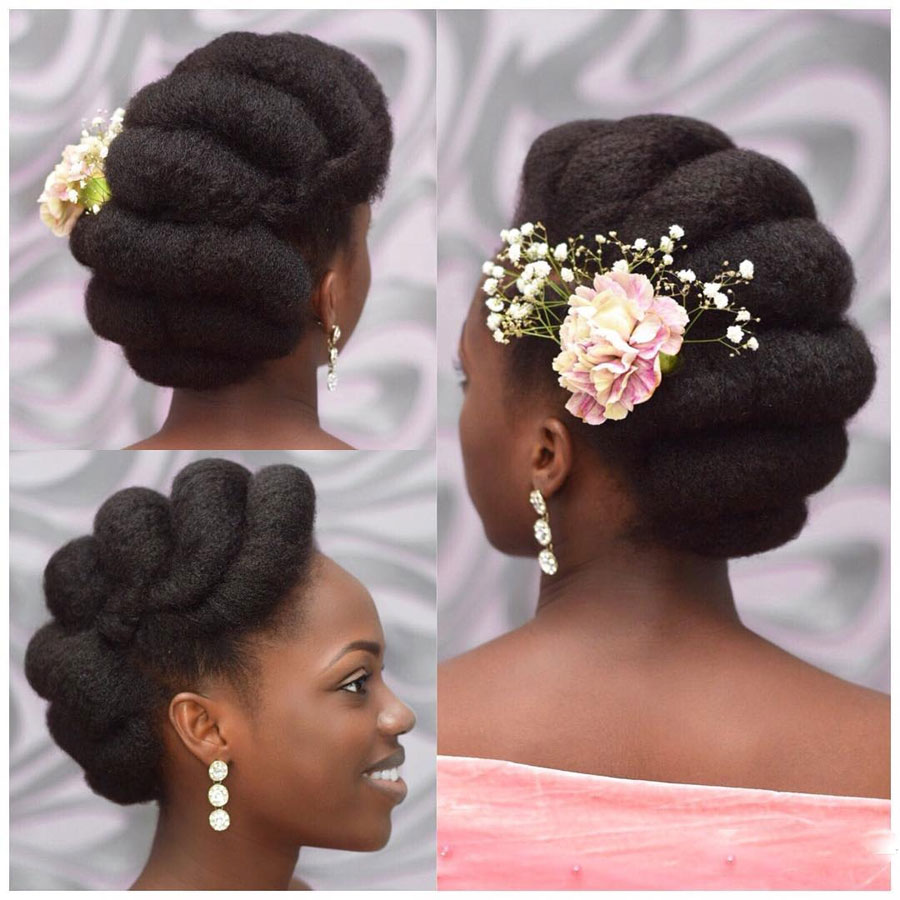 It is also trending to accessorise your hair with fresh flowers like a floral crown.  Whether you want with hair let loose or decorated around your simple bun.
Bridal experts advise that the same flowers used as a hair accessory should be used with that of the bouquet for a well put together bridal look. These flowers can also be decorated with crystals and pearls.
Common mistakes people make when choosing hair accessories
Purchasing the accessory before deciding on a hairstyle
Kenny discourages brides from first purchasing the accessory before knowing which hairstyle they want. This is because it is important to choose the right bridal hair accessories which must complement your hairstyle.
"Like for the case where the hairstyle will be busy, you cannot put heavy accessory instead we put on with minimal glitter," he explains.
The hairstyle expert adds that for a simpler hairstyle it is flexible to either decide to put a lot of glitters or minimal as long as it brings out the hairstyle and the bride is able to stand out.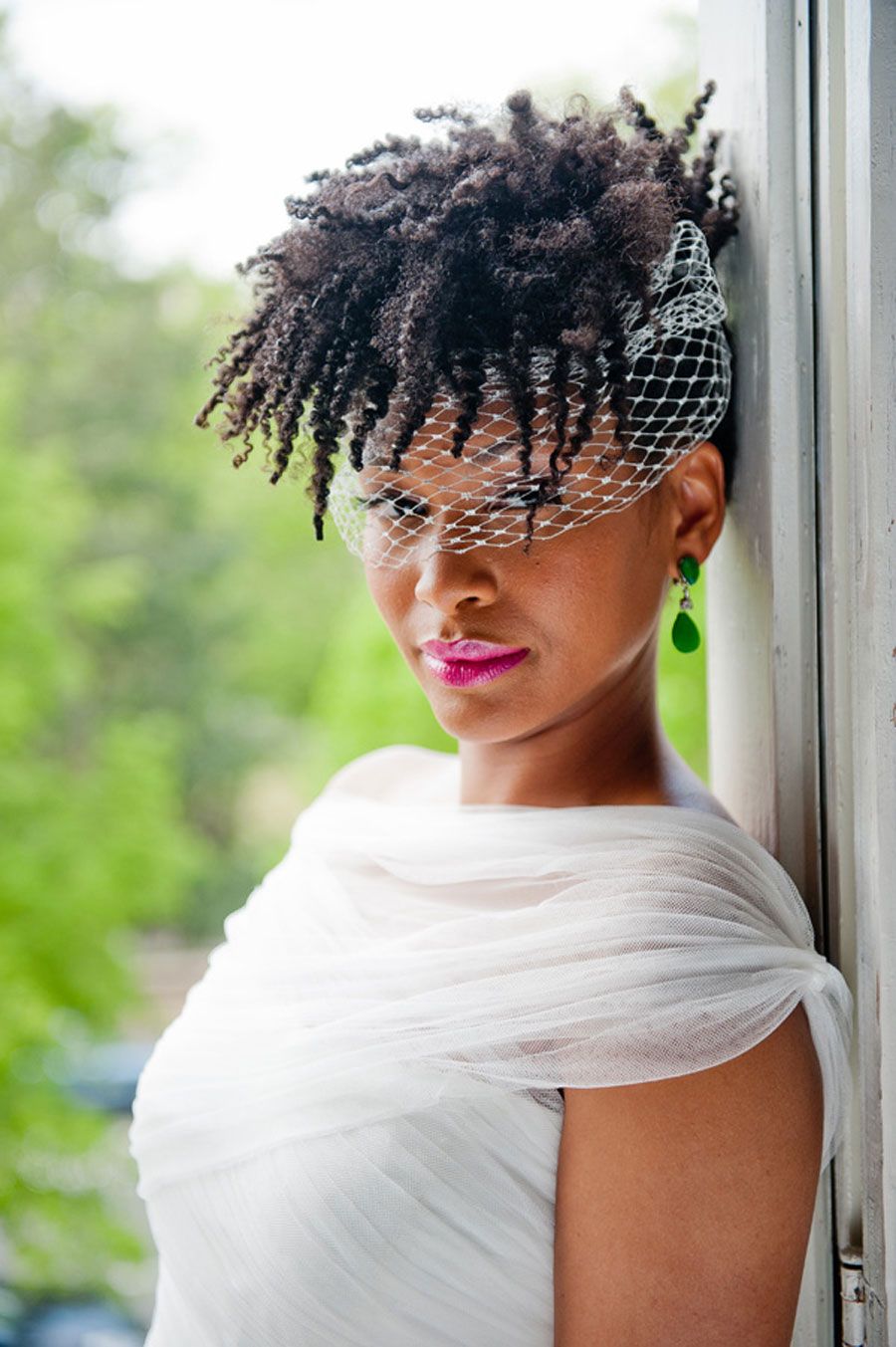 Selecting hair accessory before getting the gowns
"Then it is important to choose your bridal accessory after selecting the wedding dress so that you are sure which color shade of the accessory will complement it," explains Ice Kenny.
"Like for instance choice of silver tone bridal accessories look best with white gowns while of gold tone hair accessories works well with ivory and champagne wedding dresses," he elaborates.
He adds that this also includes choosing the veil before because of its length and how it will fit depends on the hairstyle accessory.
Also, this cuts across to the changing dress chosen just like Sara Asaba who had to tone down her hair accessories so that it does not compete with the already glittered dress.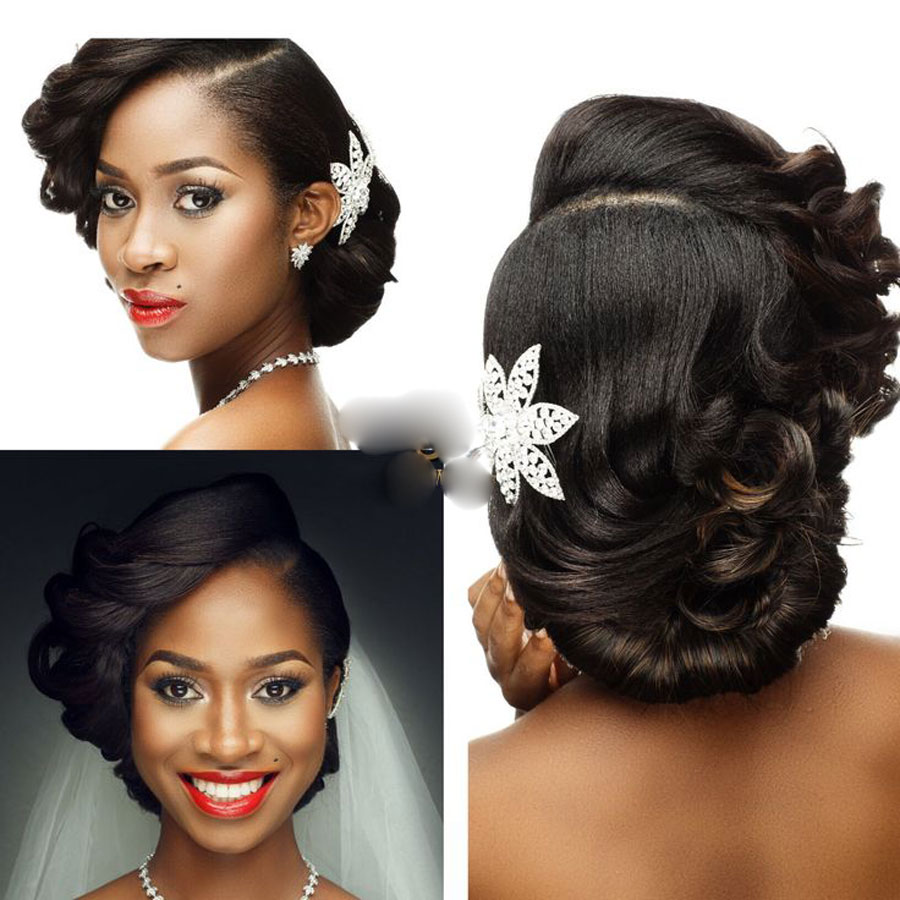 Getting the wrong accessories for your hair type

Then you can go ahead and invest in your hair accessory but it should be in consultation with the hairstylist who will work on you on a special day.
Price of the accessories
According to Ice Kenny Range according to various designs and prices which are cheaper compared to tiaras.
"A tiara costs like Shs 50, 000-Shs.100, 000 while simple accessories can cost as low as Shs10, 000-Shs30, 000. And the beauty about them is that there are those that can be got when you buy a necklace," he explains.