By Dorothy Nakaweesi
Let's talk about money.
Did you know that establishing a bridal shop which deals in hiring, making wedding gowns and other related accessories is rewarding? The bridal shop business offers brides the opportunity to choose their gowns and other accessories that will make their dream day a success. With few days to the end of Lent, the demand for these services is set to go up.  Once you are equipped with the latest trends and unique outfits, you will never run of customers because every bride wants to look great on their wedding day.
The start
To start a bridal parlour, just like most businesses, craft a detailed business plan that includes a business description, inventory strategy, start-up expenses, projected sales, and marketing ideas. Next, select a location and furnish it with clothing racks, comfortable seating areas, display counters, large mirrors and strategic lighting.
Experts in the industry say you can even start at your home. This will save you from rent and other bills which keep trending northwards.
Mr Newton Buteraba, the chief executive officer- House of Wealth, says: "You have to get your business known to people."
Get a graphics designer to come up with a catalogue detailing your services and products and make sure you frequent places where wedding meetings are held especially hotels and share your brochures.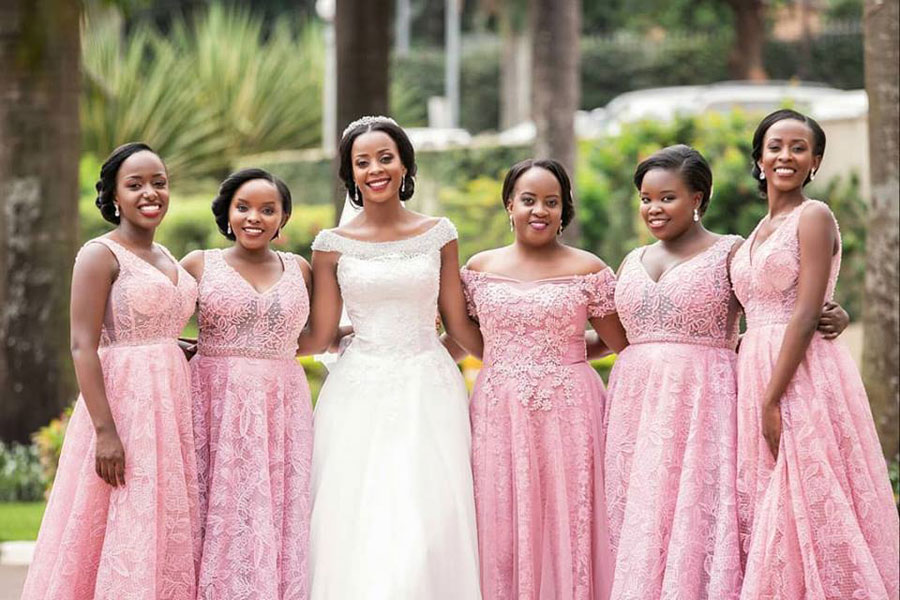 "If you get in touch with the chairman of the meeting, ask for a few minutes to showcase what you can provide your brochures," Mr Buteraba shares.
The other marketing trick is to win customers. Network with other service providers, share your catalogue and every time they sit in a meeting, they will recommend you to those who need your services.
When you start this business, you must be ready to stick to what you promised by doing everything right.
Mr Buteraba shares that if you do this, for a wedding which is attended by over 200 guests and your services are recommended, customers will be looking for you.
Bridal business
Ms Alice Mukulu lost her job. After searching for what to do for a while without any success, she settled for a bridal business because she is passionate about bridal wear.
"But the challenge was that I did not have capital to start," she explains. She had shared her vision with a few friends and one who lived in the United Kingdom offered to help.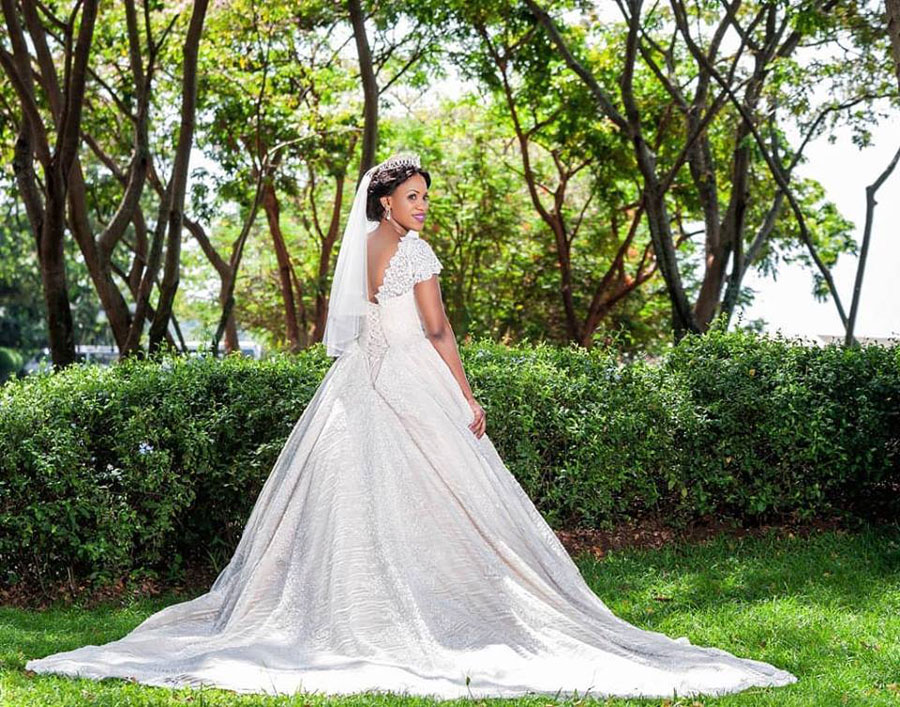 Due to the changing season in the UK, her friend bought three re-bridal wedding gowns on sale.
That was Ms Mukulu's springboard into the bridal business. Five years down the road, operating under the brand name 'The Mystery Bride' her business has grown to over 30 gowns that she rents out at a fee and earns a living.
"My first customer recommended me to other clients. During the peak season August-December, I hire out two wedding gowns per month and this does not include the bridesmaids and flower girl dresses," she shares.
On average, Ms Mukulu rents out her gowns each at Shs600,000. Annually, she handles 15 brides, fetching her an annual Shs9 million just from wedding gowns.
Her business extends to offer bridesmaids dresses which range from Shs100,000 and Shs150,000. Here, she earns a profit of Shs30,000 on each dress.
"In most cases, each bridal entourage involves about six maids, a flower girl, bride and her matron," she shares.
The business has accorded her a decent life as she is able to her pay her bills, save for the rainy day and reinvest the rest to grow.
She advises those who want to start this kind of business to be patient because the start is always disappointing.
Honesty is another asset that will earn you recommendations and more clients will subscribe to your services.
Challenges
Starting a bridal shop is not different from other businesses. So be prepared to experience challenges especially when you are fresh in the industry for there is stiff competition with the already famous brands.
Because this business is seasonal, it is not like you will get customersd all the time, especially during the start of the year, all through to the Lent period.
The wear and tear made on her gowns eats into her profits. Then people who offer her less money than what the gown is worth also derail her business.