By Maria Immaculate Owechi
The excitement and happiness of walking down the aisle can be lost in an instant when an unprofessional service provider fails to deliver. Even when payments have been made.
A couple based in Corodva, USA became bitter after they woke up to the news that their fully booked wedding reception venue closed down a week before their big day.
In an interview with Fox Meadows TV news, Adrian Hopkins says he got the information from one of the staff of Risqué Grill, where they were supposed to have their reception.
"He said, 'Look man, the health department has closed us down.' I said wow, are you serious? He said, 'Yes, its plumbing issues, its plumbing issues.'"
The couple says they settled for Risque Grill because they knew people that had worked with the restaurant before.
With this good recommendation, the Hopkins went ahead and paid $1,900 for the venue, food and drinks. And settled with the managers a deal of half the money up front, the other half the day before.
"He offered us the world, you're gonna have champagne on every table," Adrian reveals.
Adrian was given receipts but unfortunately never signed a contract because he saw no need.
When what was least expected happened and they demanded for a refund, the restaurant owner said he didn't owe them a dime.
The couple had to think of plan B by looking for another reception venue. But the disappointment had already created a sink in their hearts.
In an interview with Fox 13 news TV broadcast, the teary bride Angela Hopkins said more than half of her guests didn't make the drive.
"I didn't even want to do the first dance," she said. "I didn't even get up on the dance floor. I didn't want to do anything."
"This is our wedding day, this is my wife's special day, and I wanted her to be happy," Adrian Hopkins adds.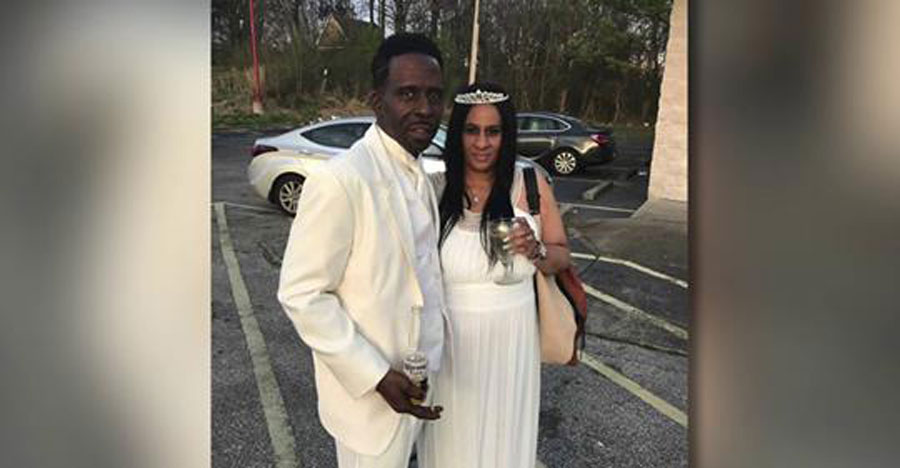 When Kenneth Pollard, the restaurant owner was reached on phone, he denied the allegations.
He however acknowledged informing the Hopkins that the place was closed due to plumbing issues a week before their big day.
He says the couple asked for a refund of $500 to get another venue which he handed in cash, leaving a balance of $800. The money was supposed to be for food.
Pollard says the agreement was still to cater for the wedding, but just at a different venue, but the couple cancelled the plans at the last minute yet they had already purchased and were preparing food. And therefore, a refund could not be expected.
However, when the Shelby County inspection team was contacted for verification, they denied saying they last inspected the place in November, last year.
But according to FOX 13, they called the owner back to confront him with the Health Department's evidence. The owner then admitted that they made the decision to close the restaurant and blamed flooding.
Pollard said he told the couple not to pay him, but receipts show every payment was processed.
Hopkins cautioned other couples to ensure they always have contracts with their service providers. But they are ready to take the owner to court to claim their money.
Such can happen to any couple on their wedding. Here is how to make sure your service providers deliver as promised.