By Maria Immaculate Owechi
Much as weddings take a lot of careful planning, there is a chance something can go wrong. Once that happens, the skill of being a quick problem-solver and figuring out a way to get through is needed in order to have a great time instead of panicking.
The following are some of the common unexpected crisis on wedding days according to some wedding experts and how you can handle such situations.
Your skin gets a break out on the big day
Every bride's desire is to have a smooth skin for their big day. But what if unfortunately one fails to clear the acne and black spots, what should they do?
Brenda Lamara Kanyike, the make-up artist behind Make-Up By Mrs K says if a bride has this problem, there is no need to worry as concealer and full coverage foundation can be used to cover up the acne and spots.
She adds that the bride has to carefully choose a legit make-up artist who has high quality make-up brands that can conceal the breakouts.
 A wedding supplies vendor fails to deliver the agreed services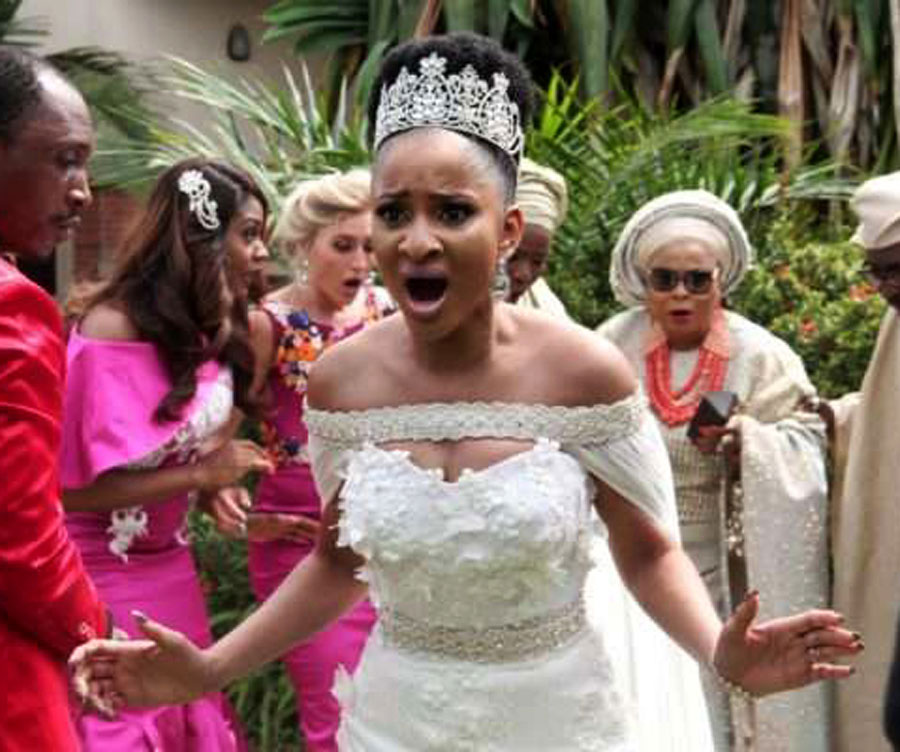 Carol Abbo, a teacher at Seed of Hope SSS in Gulu shares that in 2012, she was a matron to a bride who had hired a popular wedding singer from Gulu to sing at their reception venue.
"The advantage with this musician is that he composes a song especially for you and a video is recorded as he is performing," she explains.
"Unfortunately, on the wedding day, the singer called saying he was sick and will not be able to perform," Abbo reveals. "The bride was disappointed because she had wanted that personalized video to keep as a memory for years to come."
Some vendors even after being paid in full may fail to deliver services due to some unfortunate circumstances.
Melissa Kirabo, an event organiser with TK Events, Kampala says the client may start by asking some service providers if they can recommend another person.
"We who work in the wedding industry undoubtedly know each other, and will be able to make recommendations based on previous weddings," she says.
Kirabo adds this is the reason why written contracts are encouraged so that incase a service provider cancels at the last minute, the client can easily claim for a refund.
She adds that most importantly that in the written contract they should stipulate that the vendor can refer the client to another vendor in case they cannot fulfill their obligations.
Another option will be to ask from friends and family who may know someone that can fill in the gap.
The dress rips, the zipper breaks, missing buttons and stains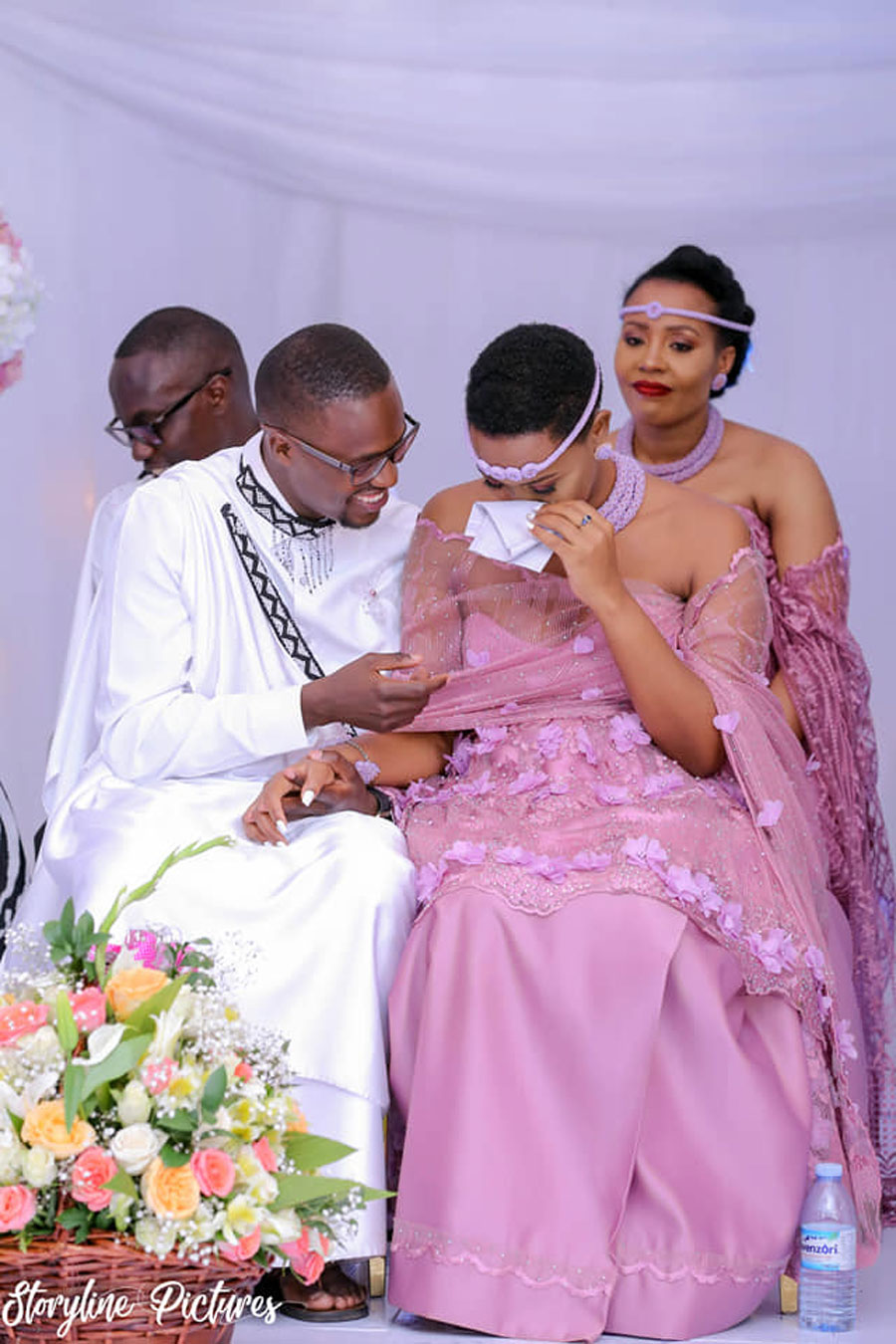 One of the unfortunate issues can be the bride's dress getting a rip or a zipper split. This may not only be the bride but also one of their entourages.
Annet Kamugisha, a tailor in Kibuli advises brides to delegate to one of the bridesmaids to pack a sewing kit with key thread colours like white, black, a needle, scissors, safety pins and so on.
With these tools at hand, you should be able to handle any wardrobe malfunctions with more ease.
A stain on the bridal gown from make-up, a drink or food is common mishap that may befall any bride minutes before she walks down the aisle or during the ceremony.
Brenda Mutamba, a designer with Destiny Bridals in Entebbe advises that the bride should first look at the fabric of the gown before knowing how to clean it.
"This is because for lace it is easy to clean off the spill and the fabric will dry without a trace of stain while for silk or chiffon, if the stain is not carefully cleaned, the patch may be visible after it dries,'' she explains.
Mutumba further explains that immediately the spill occurs, Place a white napkin under the spot and then use another to gently clean off the spill so that it does not transfer to the other layers of the dress.
"Then put a small amount of laundry detergent while rubbing on the stain. Let it stay for about five minutes, and then rinse off with a small amount of water," she elaborates.
Mutumba adds that a hairdryer is a faster option to dry the wet patch quickly. Alternatively, you can keep rubbing a clean cotton cloth on the spot until it dries.
On a rainy day
Rain is one of the weather changes that may disrupt the easy movement of the bridal team to the venues hosting the ceremony.
For the ladies in order to avoid walking through the rain without messing up their hairstyles and dress code, it is advised to cover themselves with big umbrellas.
Even if it means they have to delegate to someone to rush off to a store to purchase them.  Mutumba advises the bride to consider wearing a pair of boots in case they are stylish for a muddy venue.
She says this is because some wedding shoe heel types may prove to be difficult to move in a muddy and wet grassy garden reception.
The bridal cars fail to arrive on time; they do not come at all or get mechanical issues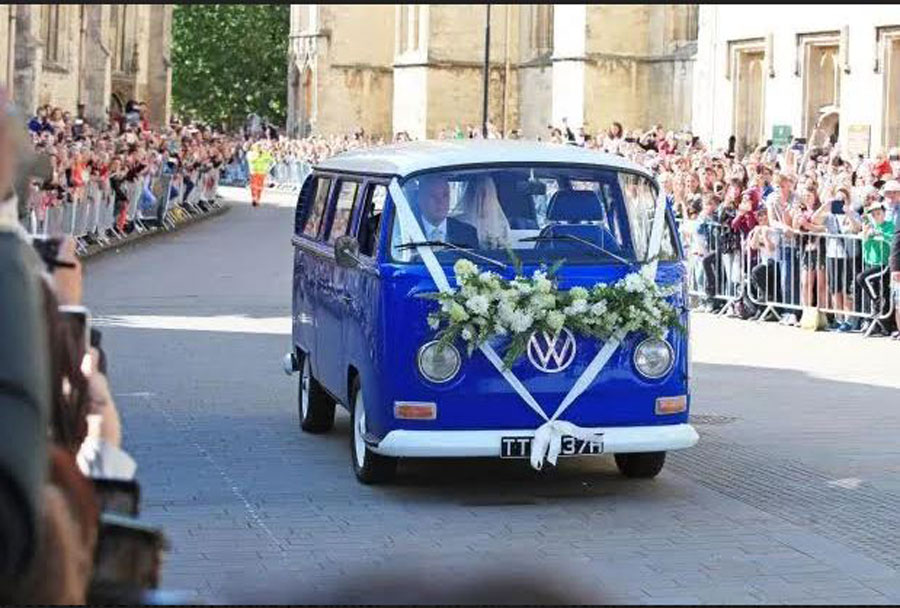 Doris Kiyimba, a third year medical student at Makerere University shares that last year as a bridesmaid to an aunt, the Mercedes Benz that they hired failed to pick them up at the agreed time.
"We later got a call that it had broken down on the way and may come a bit late," says Kiyimba. "We opted to use a special hire vehicle to take us to church and after the ceremony the car was in perfect condition to take us for a photo-shoot and the reception."
David Kibirige, the owner of Motor Car rentals in Kansanga advises soon to wed couples in such unfortunate transport disappointments to think of alternatives such as asking family or friends with cars to offer them a ride.
He adds that the car rental company should be in position to send a replacement or ask another car rental service to take charge in case the hired car has got a mechanical problem that may take long to prepare.
Kibirige also suggests that if incase the bridal entourage or family members have downloaded the mobile app for transportation services like Uber Cars. They can just order the required number to transport them to the wedding ceremony in cases where they are running late.
A stubborn page boy or flower girl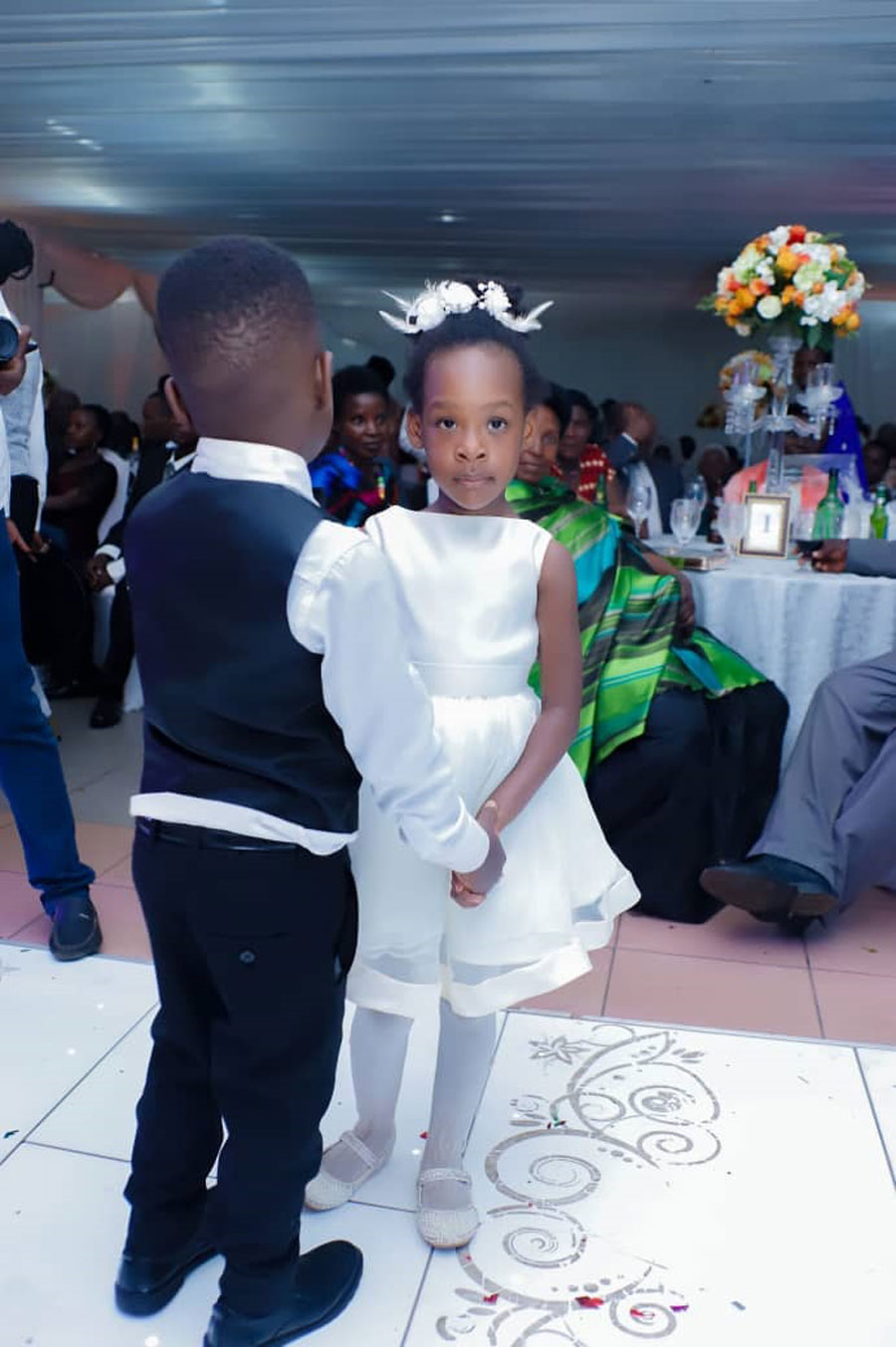 Having a peg boy and flower girl makes the entourage look adorable but the problem comes when it becomes hard to keep them disciplined.
This is especially if they are around ages of three to five years, where they cannot stay put for even an hour without screaming, crying and running around.
Joyce Achan Okello says that on her wedding in 2008, she regretted including her youngest four-year-old son by then to be among the peg boys.
"All throughout the church service he kept on crying and demanding for this and that," she shares. "It became unbearable even for the bridesmaids to handle which forced us to hand him over to a relative who took him out of the church until the ceremony was concluded."
Mutumba says in such cases, the young can easily be excluded because they have minimal roles to fulfill.
The wedding cake collapses to the floor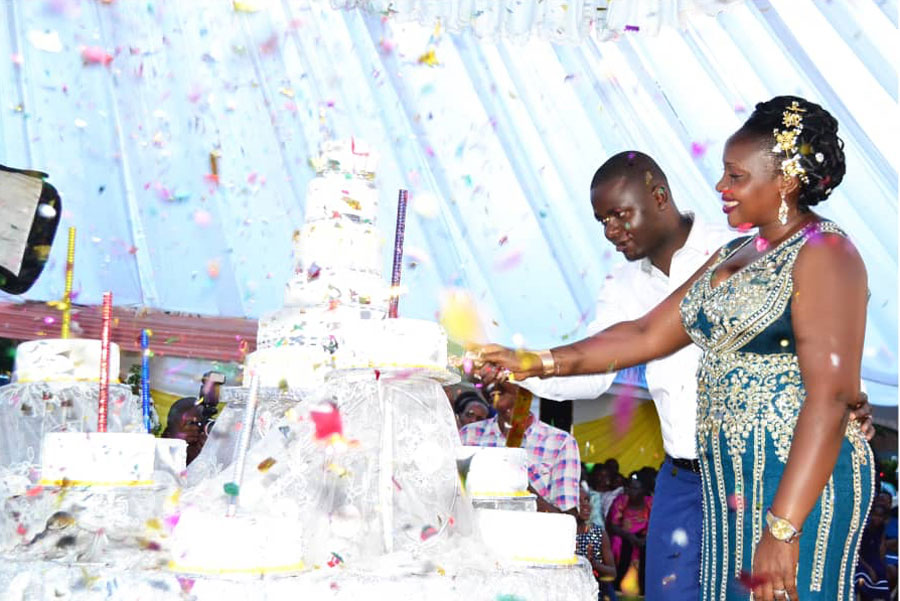 Last week, UK's Daily Mail posted a story of a British couple who were shocked when their cake
Their entourage rushed to reassemble the cake again but it was still messier and out of shape.
Justine Namukula of Jus Cakes, Kawempe says for such a case if the baker is still around, they can request her to reassemble and add some icing with designs to cover the damage.
"If the cake is badly damaged, there is an option of ordering for a delivery of some non-matching ones incase the baker still has some or from another bakery shop," She says.
In case of a power blackout at the reception
According, to Vincent Obonyo, a DJ with Disc Events, Nansana, power blackouts are possible crises at events that all couples should ensure they prepare for them while planning for a wedding ceremony.
"That's why when I am hired for a  Public address and Music systems, I insist that the couple ensures a generator is available in case there is a blackout," he advises.
It is very important to always have a back plan for all the services needed to make your wedding successful because you never know where a crisis is lurking to happen.