Hashnunish Sultan, the CEO custom cakes by HASH gives intending brides advice on  what to consider when making a wedding cake. Her confectionery was named "wedding cake company of the year" in Kenya wedding awards 2018. Hash's letter to brides reads,
Dear Bride to be,
Let me take this moment to educate you about your wedding cake.
Professional baker vs baking relative
Before you choose a baker, you must have researched about them and seen that  they have a good track record. So please avoid comparing your aunt who bakes for the family functions to a professional baker that you  have reached out to. When your mother tells you, " But your aunt can make your cake for free," please light a fire and send smoke signals to your ancestors and ask them to speak to your mother in her sleep and make her stop these hallucinations of thinking Aunt Glado can do it better . But if Aunty is a professional baker, and you've seen her previous work, and you're very happy with it, then scratch the above rant . You're lucky to have Aunt Glado.
Remember that the cake you're ordering is actually for the guests and not for you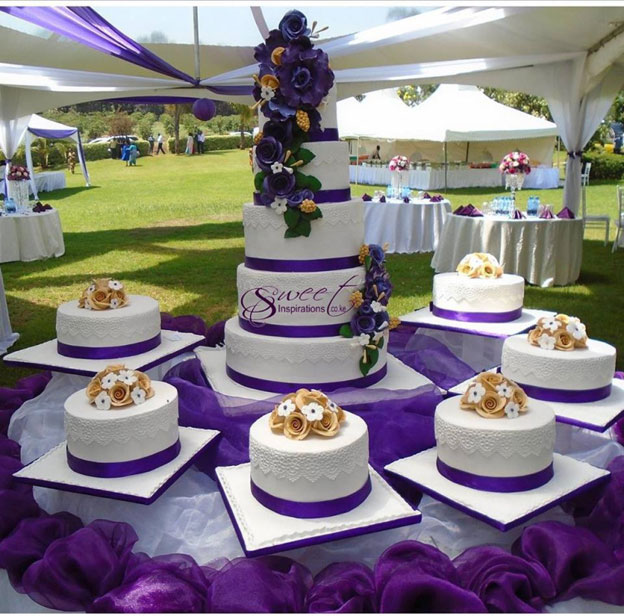 The cake decor can and should be your choice because it has to go with the vision you have for your wedding set-up. But when it comes to flavours, remember you will not eat the whole cake  by yourself.
Many newly weds only get to taste the cake after cake cutting, and its finally that moment to feed each other. It is highly likely that you won't eat much of that cake. So please order a flavour that's a hit to the majority of your  guests. We in the business know very well what's a hit and what's not. When you decide to order zucchini cake, cucumber cake, cabbage cake etc, just remember that 99% of your guests don't want vegetables in their cake.
Fruit cake vs other flavours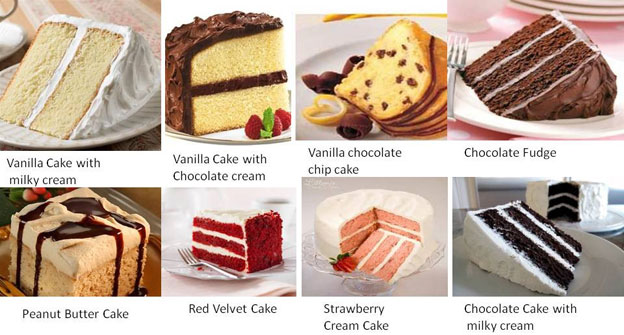 Please stop asking for fruit cakes just because you want it to last for your first  anniversary. You should only order it if you honestly love the taste. If 90% of your guests hate the  cake you ordered, you will find that many  just nibbled on it like rats and left it on the table.
Did you know that your baker will be happy to make for you a fresh anniversary cake a year later at no extra cost if you negotiate that from the start?  Even if the prices change a year later, yours won't because you already made the payments and agreement.
Consider the age when choosing cake
Most young people have experimented with cake and might want to have exotic flavours but the old folks do love fruit cake. It is what they're used to. Choose to mix-match the cake accordingly.
The parents' cake should always be a flavour that parents love, not what you love. You want everything to be edible at the wedding from the food to cake. Remember you spent that money to please the guests and not for the eats to end up in the trash. The rest of the cake should be a crowdpleaser.
All that said, don't forget to consider yourself. I usually make a point of making the smallest cake (the top tier ) the brides favourite flavour so that its what she gets to eat. She can even take it with her later.
The cake contract is between you and the baker not the whole wedding committee, period
When it comes to your wedding cake, it is okay to discuss with the committee but once that is done, keep them far from your baker. If you brought the cake service provider  to the meeting, then designate one of the committee members  to keep consulting with him or her. Most times, when you leave the cake business to the committee, they have no clue as to what you discussed with your baker and will instead cause little disorganisations and headaches which you don't want on the eve of your ceremony.
When should you check with the baker on how the cake is progressing?
A baker should get in touch with you at least a week or two before the wedding because, although the order could have been made earlier, that's when they have to plan for your cake. Again, committee members don't have to come and look into this. Leave them  to overlook the D-Day details.  Some committee members want to seem important and tend to ask for changes so that they have an input, that infringes on the agreement between you and the baker because you discussed what you want as the bride earlier.
If there are changes to be made, the communication should be between bride and baker only. In case you don't want to deal with the baker, then send that one committee person you designated for cake to handle it. Also consider having wedding planners be the ones to communicate with the baker. Most of us have worked together and know how to handle each other.
Your cake matron should be told to step aside after her  speech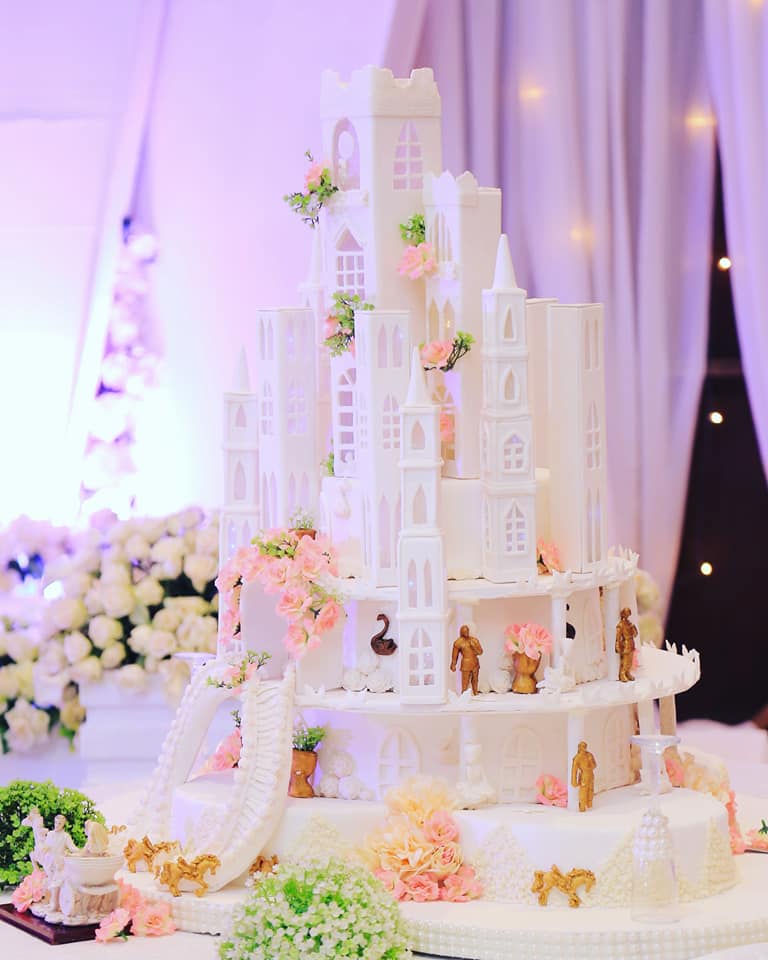 Cake matrons usually give us (bakers) mini heart attacks. You know how they hack into a cake like they're bringing down a mall that's on riparian land. These days we have cakes that have complicated structures and support .They need to be told to talk to the baker so that they can be told how to handle the cake or work with the baker. The cake is firstly the baker's territory until the he or she walks out of the venue.
Quality comes at a cost so be ready to cough up some cash
Matter of fact, good cake isn't cheap and cheap cake isn't good. Cake is as important as the food and alcohol, accord it the money it deserves. Do you realise that the cake is the show stopper? Many people who come to a wedding come to see the bride's dress, eat the food and then the prime time is the CAKE! For you to spend about Shs18,000,000 on the escort cars but want to pay Shs1,000,000 on a cake is unrealistic. Remember, it is meant to serve 500 guests vs a few cars that will carry 10 of your family members   Sometimes the guests won't even see the car you came in but everyone will see the cake you will cut. Accord cake its worth.
Most of all, demand to eat the food and the cake. You're the one who paid for it after all. Also, please remember to give feedback to your baker. We usually don't sleep until we hear from you. We sometimes can't even eat or breathe. Good or bad, we need to hear from you as much as we heard from you before the wedding.
Thank you and wishing you a happy married life ❤