By Maria Immaculate Owechi
In 2012, Modesta Apolot, a staunch Catholic married Sam Ebiau, a born again Christian even amidst protests from her family members.
Her parents did not come to witness the holy matrimony because it was conducted in a Pentecostal church rather than the Catholic church which was their choice of preference.
"They did not even turn up for the reception which hurt," she laments.
Like Modesta, we are all social beings who interact with individuals from different religious backgrounds. And possibly, we can end up falling in love and fantasizing about building a family with them regardless of their religions.
Timothy Sabiti, a relationship coach and the General Manager at Spirit FM says if young couples have different religious affiliations, it's advisable to clear each other's expectations or answer the most crucial questions. They must be open and honest with each other.
"Better to address issues earlier than wait and be disappointed or hurt later," he advises.
Clare Muhindo, a journalist and married woman says the most important thing is for the couple to agree on how they will work out the inter-faith marriage and then inform their parents after.
On December 30, 2017, Clare, a Catholic was able to successfully have an inter-faith wedding with her husband, Samuel Kihembo Mumbere, who is from a staunch Anglican background.
She narrates that they both did not want to convert but were able to agree and make their parents buy the idea of having their wedding in an Anglican church.
"We wanted to do a mixed marriage, where we wed in his church and I too got a blessing from my church but getting permission to do that was a hustle as the Catholic church has so many rules, and procedures. I had to write to my parish priest seeking permission, thereafter write to the Bishop to allow us wed in the Anglican church," she explains.
Just in case you are seeking guidance on what to consider before committing to an inter-faith marriage, the following few tips can help you out;
 Assess how your parents will perceive the marriage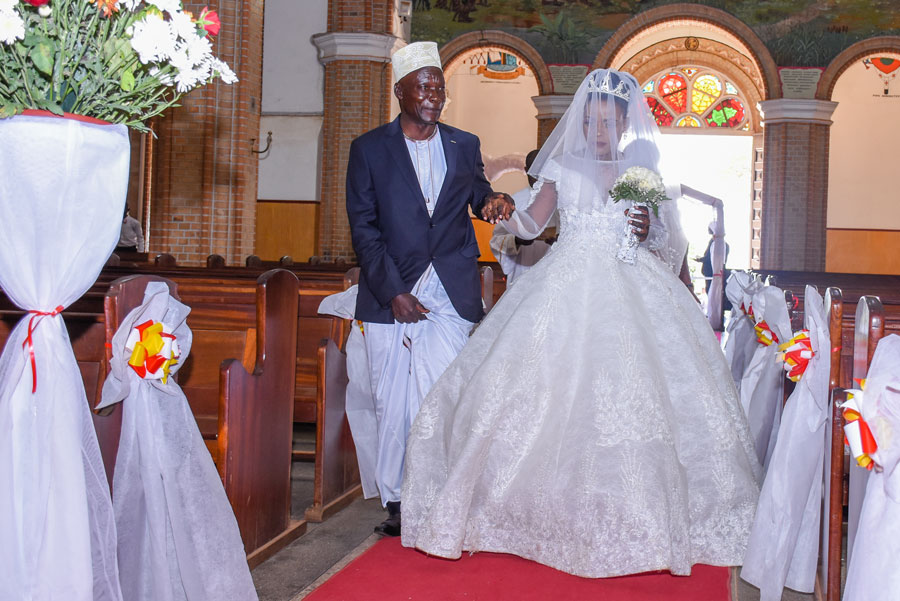 Parents are among the key players for a marriage between young people to be acceptable. This is because some parents do not believe that their children have the right to choose or convert to other religions. So, at the point of commitment in marriage, they may want to dictate.
Sabiti advises that it is important for young couples to know how rigid their parents are about religion.
"Your fiancé should be honest and open to tell you the truth about his parent's view. Because some parents are adamant when it comes to religion or faith," he cautions.
"After establishing or knowing the parents view, whether good or bad, weigh the options together and carefully discuss the most likely consequences of your decision," he adds.
Discuss as a couple on which partner is willing to convert to the other's religion, if not how to go about it.
If one partner agrees to convert to the other's religion, challenges like having to follow two sets of religious beliefs will easily be solved.
On June 30, 2018, Derrick Issa Sekitto, a banker at Bank of Africa, Masaka accepted to convert to Islam in order to marry Nashibah Nabatanzi , a businesswoman in the same town.
"It was challenging but life is about commitment. You commit to something to achieve good results. I did not find a reason to pretend about it. I converted from Derrick to Issa," he told the Daily Monitor.
Compare the values and beliefs of the two different religions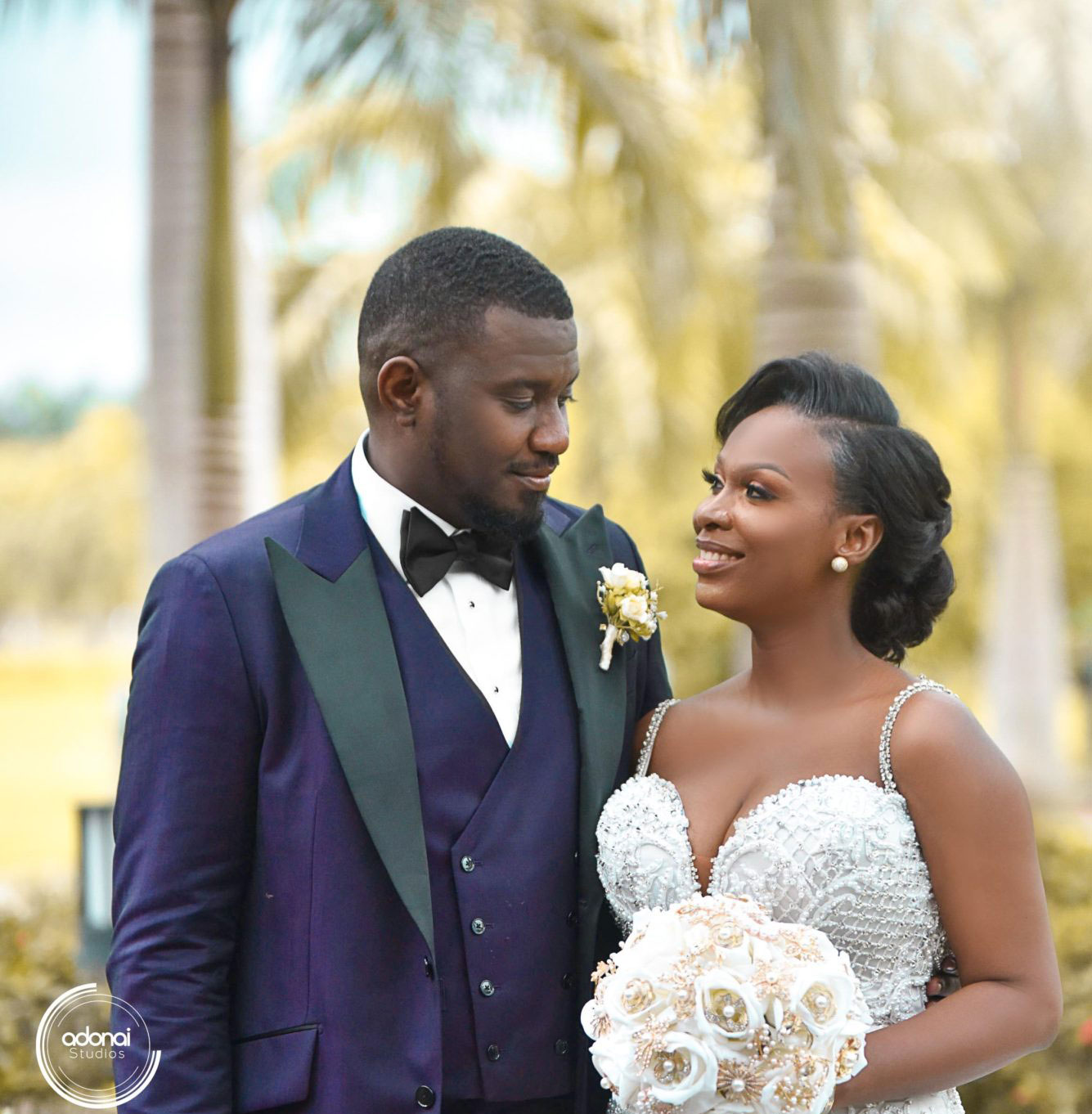 It is crucial to get to know each other's values and beliefs and determine if the differences will cause conflicts between you. An example is among Christians, the bible strictly permits man to lawful marry one wife and on the other side of Muslims can have more than one wife. In such a case, as a couple, you have the task to agree either to embrace monogamy or polygamy.
Decide on which place of worship the marriage ceremony will be conducted
It is important to find out if the religion of your partner requires that the ceremony takes place at a specific location or a need to conduct two marriage ceremonies.
Also, if there are any restrictions or need to obtain permission from religious leaders.
The Catholic church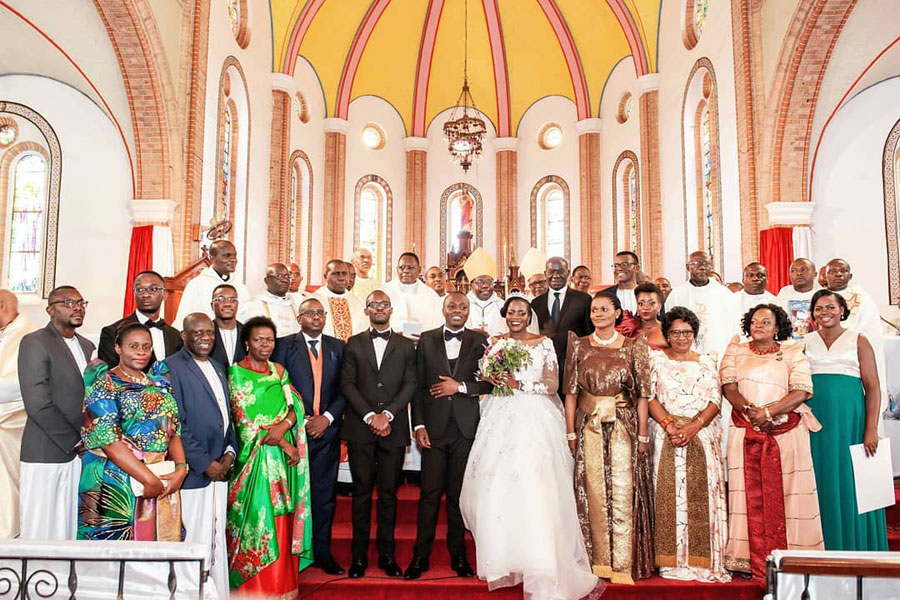 Father Charles Kagheni of Immaculate Conception, Kitswamba, Kasese says that in the Catholic church for someone getting married to a non-Catholic for instance a protestant, they have to first write letters to the parish priest and the bishop explaining their reasons to get married in an Anglican church and then in reference to one of the Catholic canon law on mixed marriages, the bishop gives them a letter of acceptance to proceed with the ceremony.
He also states that for a request of an inter-faith marriage between Christians, it is easy and the couple can expect a positive response from the Bishop but for the case of non-Christians, the procedure is longer and takes thoroughly questioning before permission is granted.
Muslims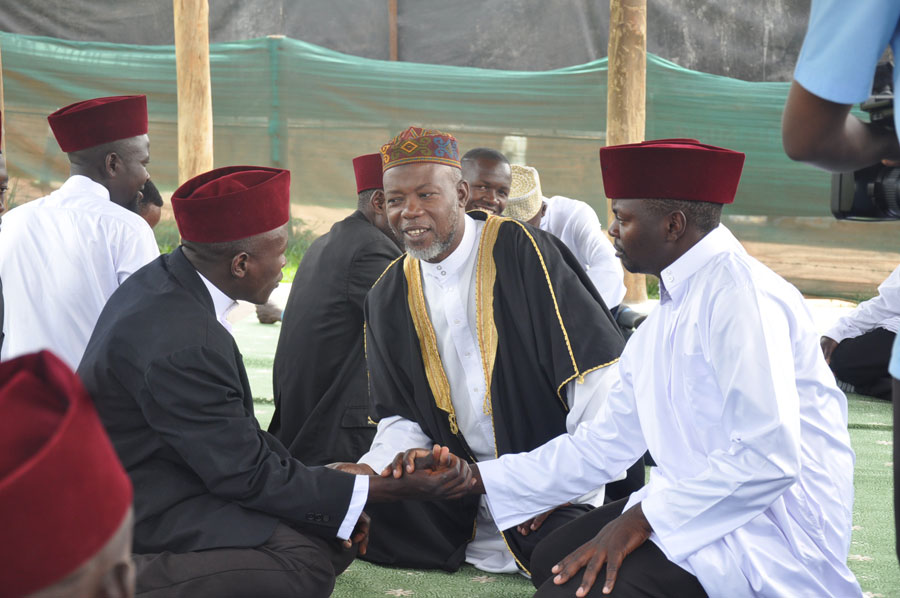 On the side of Muslims, Hajji Nsereko Mutumba, the Spokesperson of Uganda Muslim Supreme Council(UMSC) at Old Kampala says that before a couple goes for Nikah (marriage) before the Imam, they both have to be Muslims.
"If one of them is not a Muslim, the marriage cannot be considered holy because the marriage rituals that will be performed will not benefit a non-Muslim," he says.
"You either become a Muslim or do not come for in Islam we do not have double colours," he states.
But he emphasizes that converting to Islam is not by force and consent from parents of the non-Christian is required before the marriage ceremony is conducted.
The Anglican church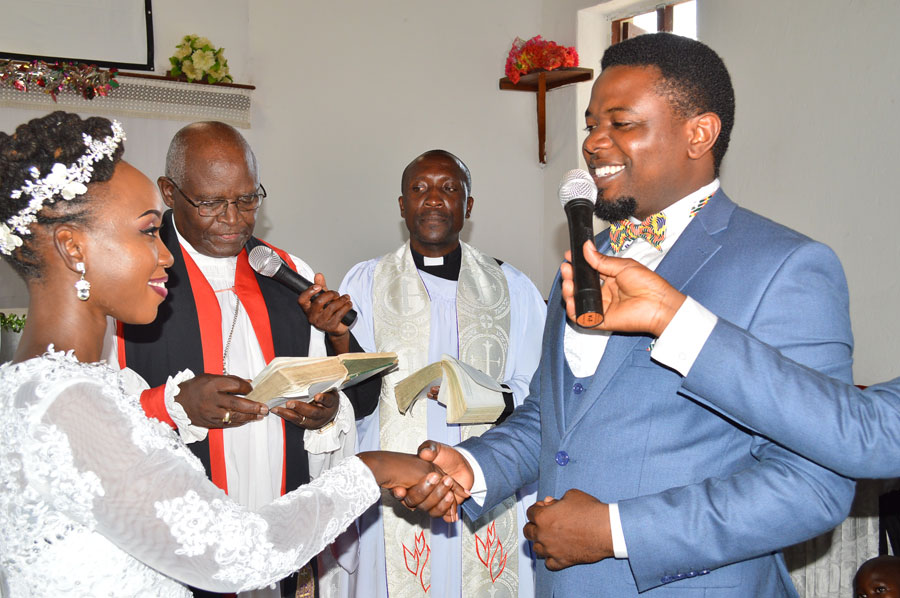 In the Anglican Church, Reverend Michael Mukhwana says that for a marriage between a protestant and another Christian religion like a Catholic or Pentecostal, the church still goes ahead and conducts the marriage ceremony but over time they could still encourage the non-protestant to convert for the sake of the ministry and raising the children in the same religion in order to avoid confusing them.
"Converting is not mandatory or a pre-condition," he emphasizes.
For the case of a marriage with a non-Christian like a Muslim, they encourage him/her to convert, get baptised and also get confirmation before the marriage ceremony is conducted.
Decide on which religion your future children will be raised in

It is crucial to decide early on which religion you will raise your future children in. This can be whether they will follow one or have the privilege of practicing both religions until they are grown up and can decide which they prefer.
This is important because there are some religious practices which children are required to undergo. For example for Christians, they have to be baptised in order to become part of God's family and as a fulfillment of one of the three sacraments of initiation.
Claire says that she accepted to be married in an Anglican church so that her future children will be baptised and raised in her husband's religion.
When your families cannot agree on religion and are preventing your union in holy matrimony, remember that as long as the both of you have found peace with being together and a way to get married, do it your way. The marriage is after all between the two of you.
You can also consider a civil wedding where none of you will be required to change religion. Invite your guests; family and friends to celebrate with you at the reception. During that time, you can have a religious leader from both sides to pray and bless your marriage.