A heavy downpour on your wedding day is taken to be a sign of blessings from God by many in Uganda. But for it to happen when you have an in-doors wedding is the real blessing for any bride and groom. It is literary like God saying, "My children, I bless this union." Only this time, all your decor is in place and your guests are warm and dry.
This was the case at Edwin Musiime's and Christabell Nansubuga's wedding who made their vows at the Kampala Serena Hotel on Saturday. The wedding was officiated by UK based Evangelist Pastor Bruce Oliver, also a mentor of the groom.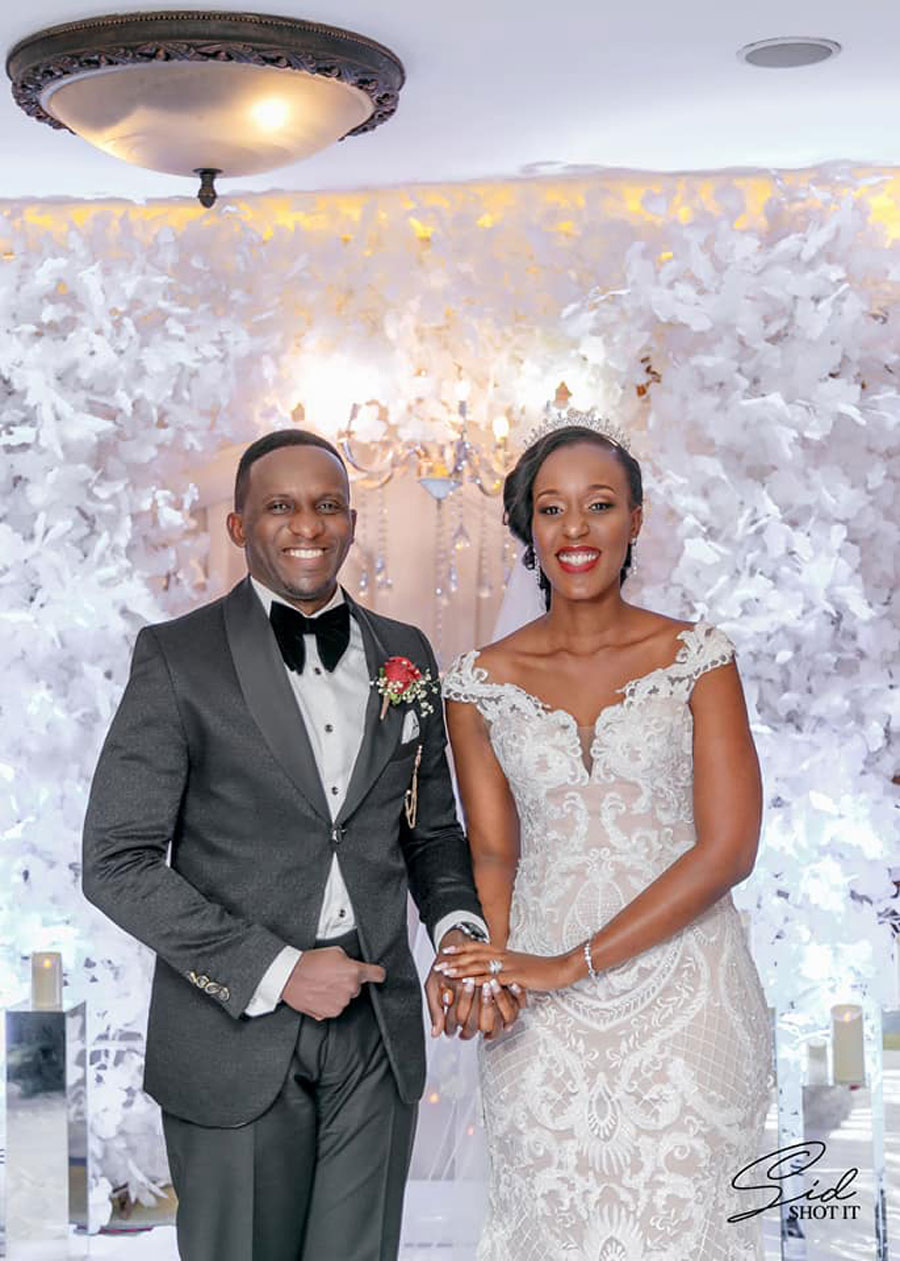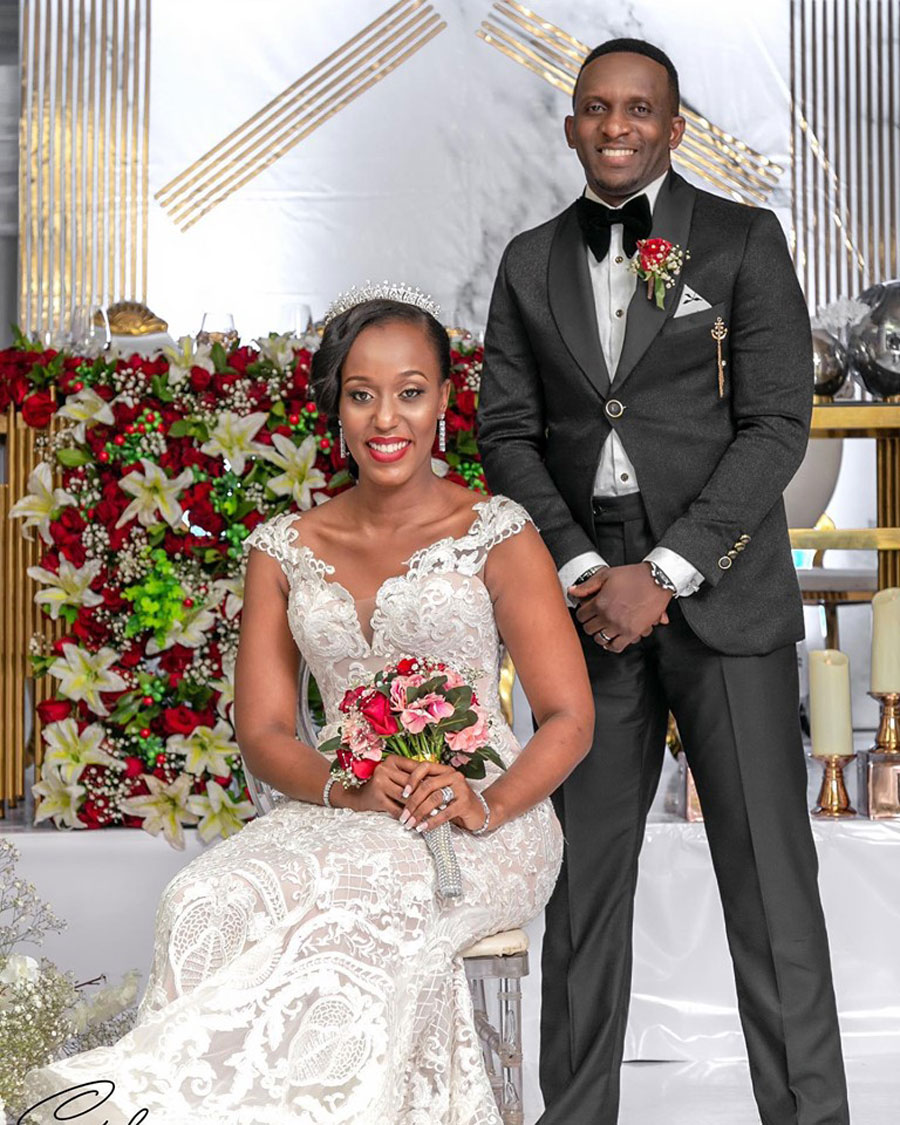 During his preaching, Pastor Bruce advised the newlywed couple to always portray and examine the presence of the fruits of the holy spirit in their marriage. These include; love, joy, peace, patience, kindness, goodness, faithfulness, gentleness, and self-control.
"Rate yourself out of 100 on the presence on these fruits. Afterward, let another person rate you so you can keep improving yourself," he stressed.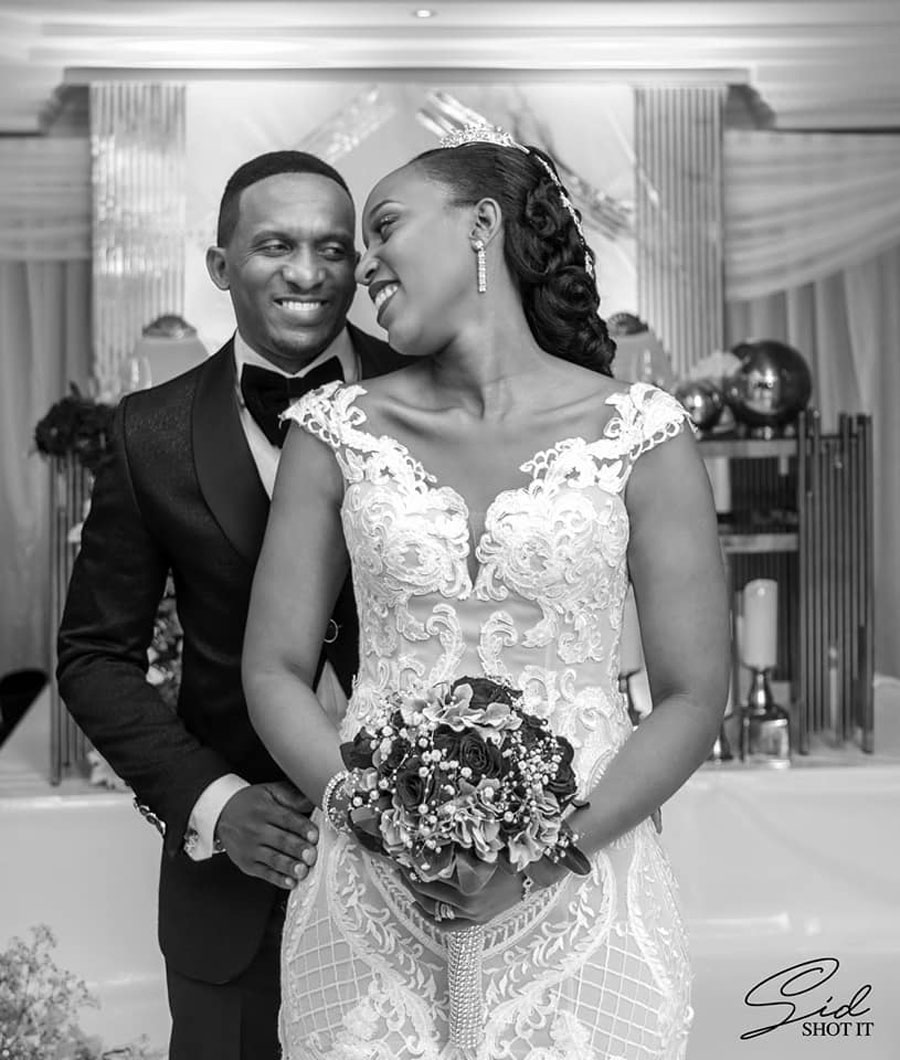 With the owner Beryl couture, Anitah Beryl as the best lady, the fashion at the ceremony was at its peak.
Christabell wore a mermaid dress embroidered with decorative patterns, accessorised with small delicate silver bracelets, earrings and tiara.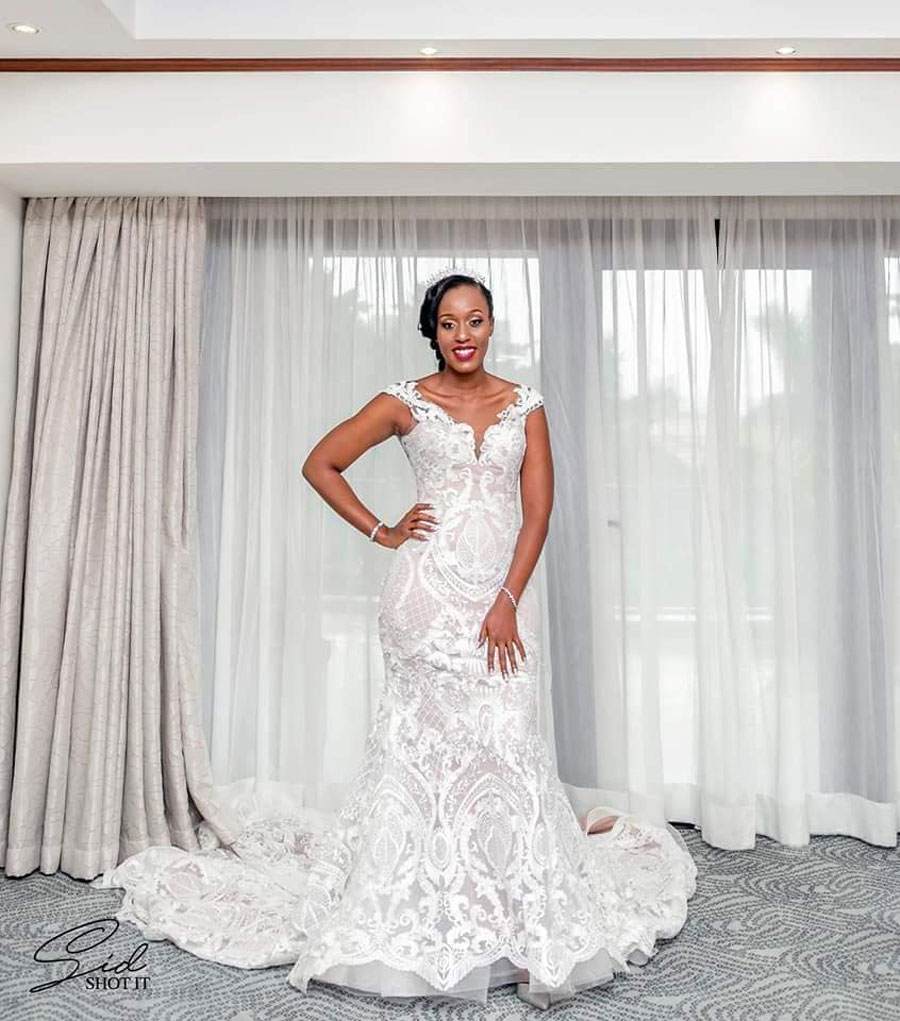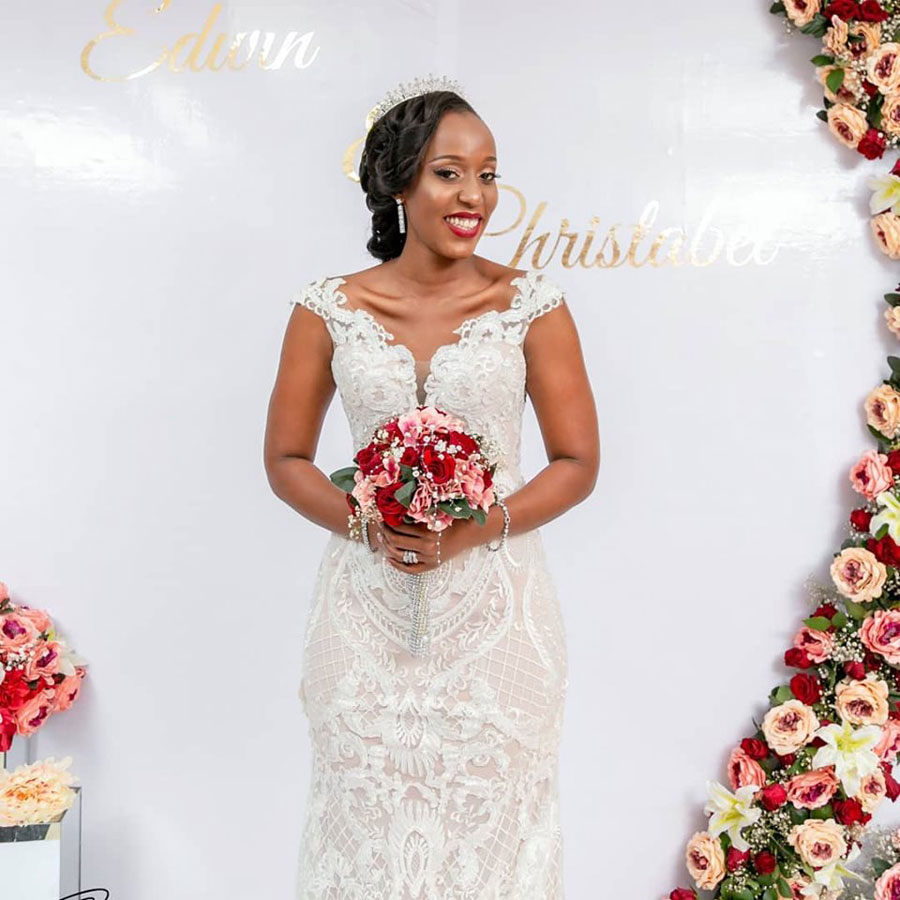 The groom opted for a black and white suit with his best lady.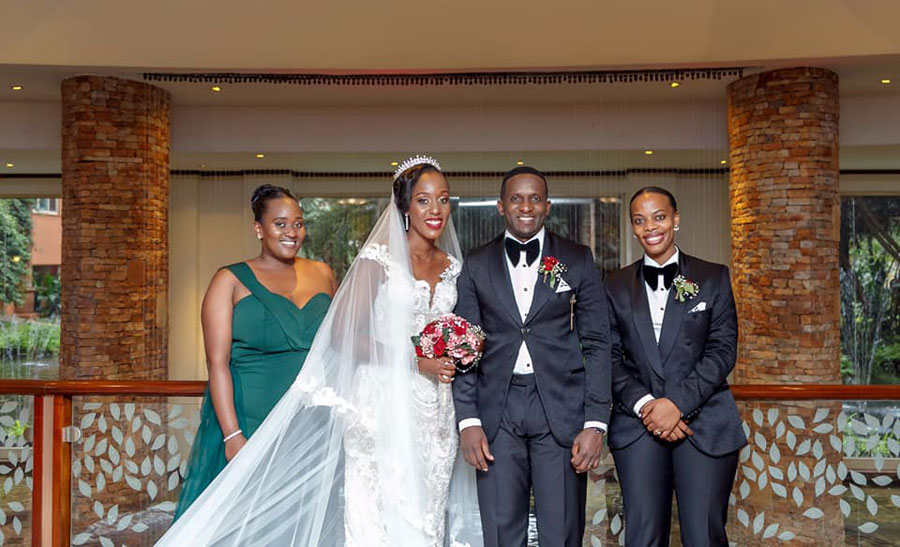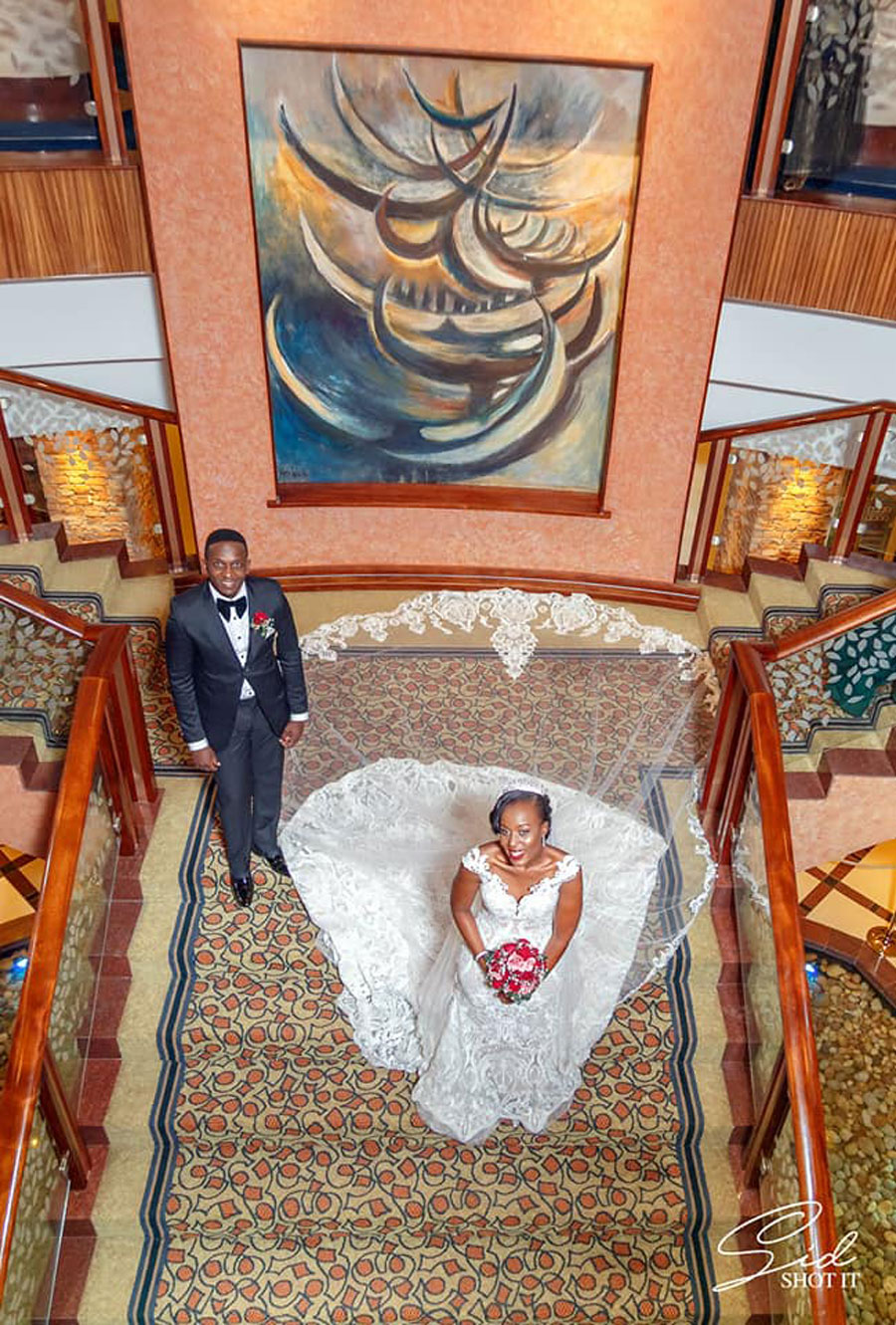 The wedding exclusively had bridesmaids who wore army green dresses, each of their own style and fashion of choice. Notably, the groom was the only man on the entourage.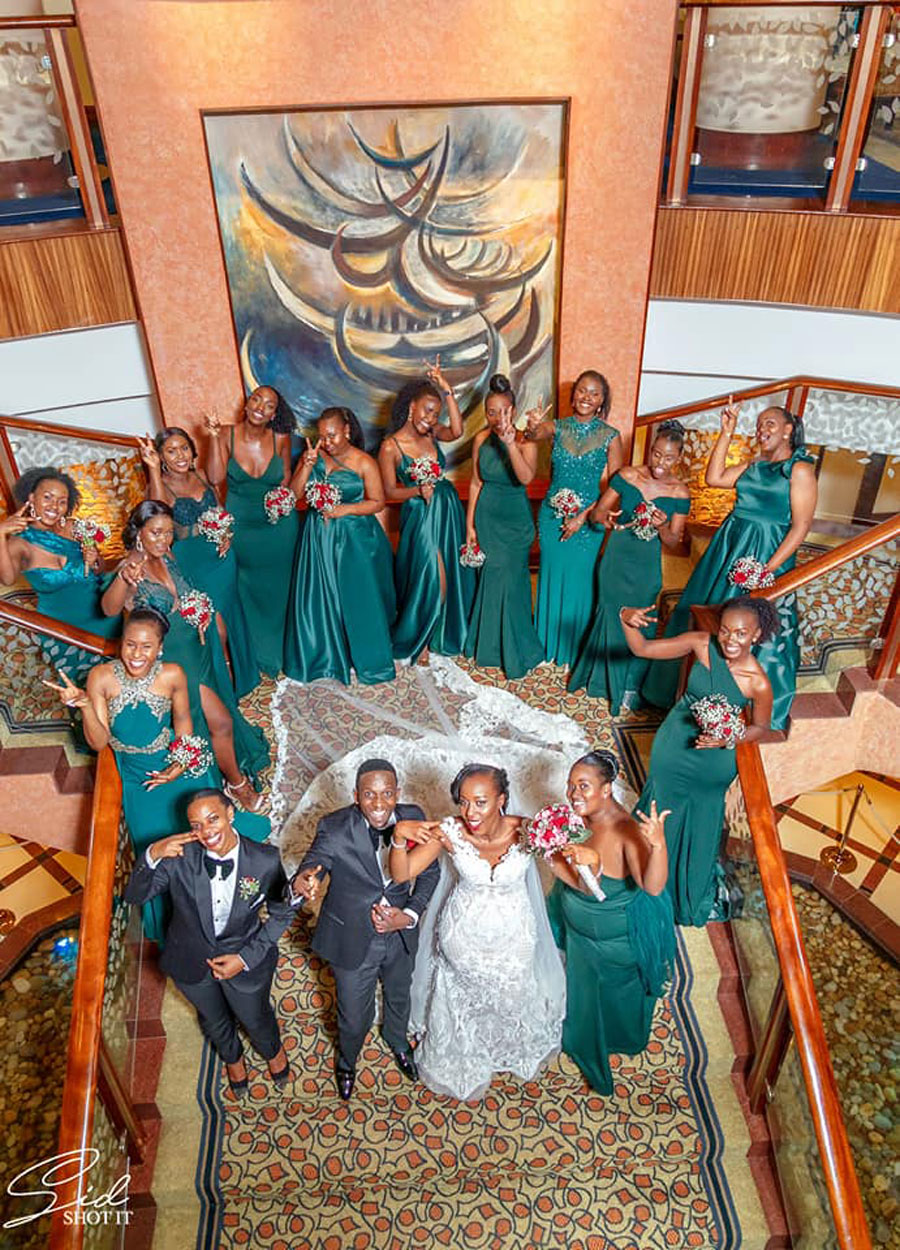 All the attires of the entourage were designed by Beryl Couture.
The bridesmaids also had different hairstyles.
The Musiimes later hosted their reception in Turaco Hall at the same hotel.  Their jaw-dropping wedding has since been an inspiration to many.
Decor at the officiation ceremony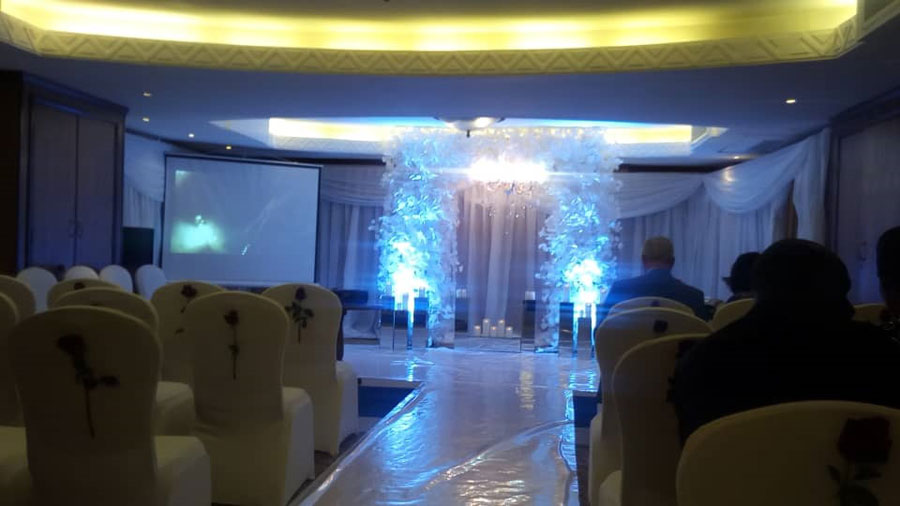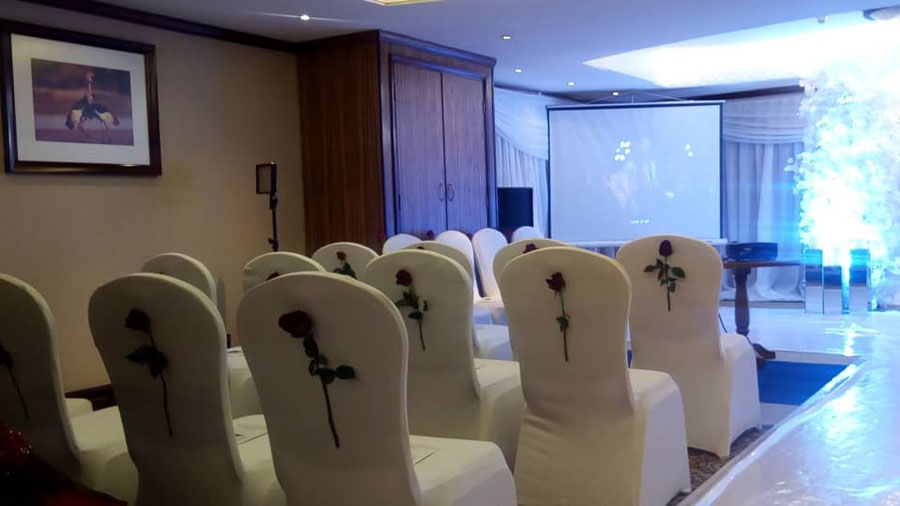 Reception decor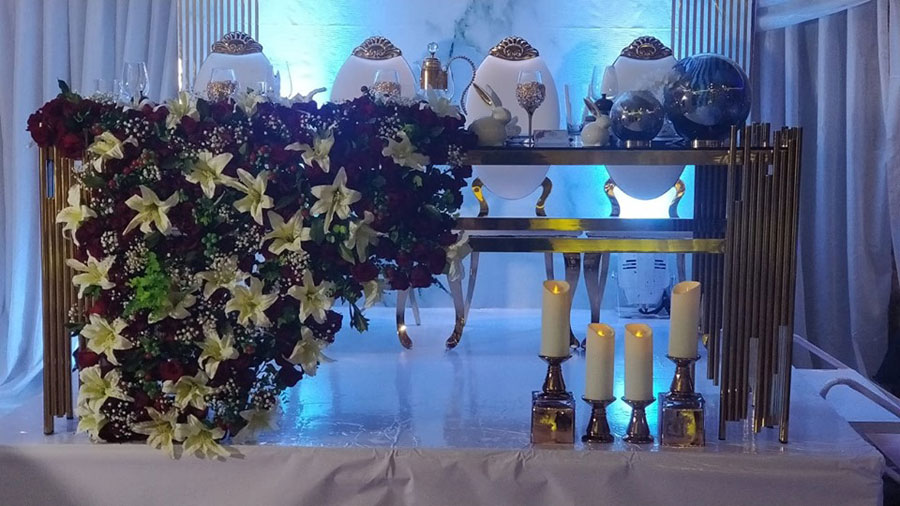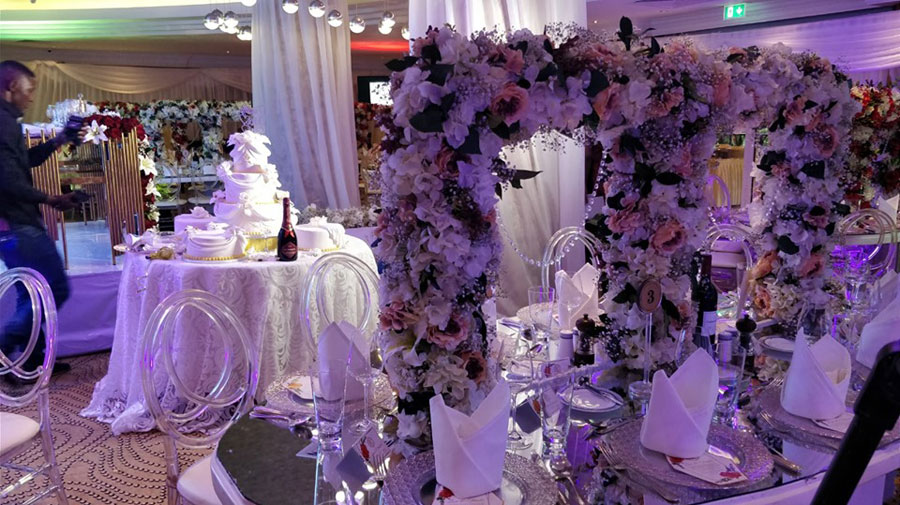 "They have real taste and sense of style, perfect touch, just lyk their show," one My Wedding reader commented on a Facebook post.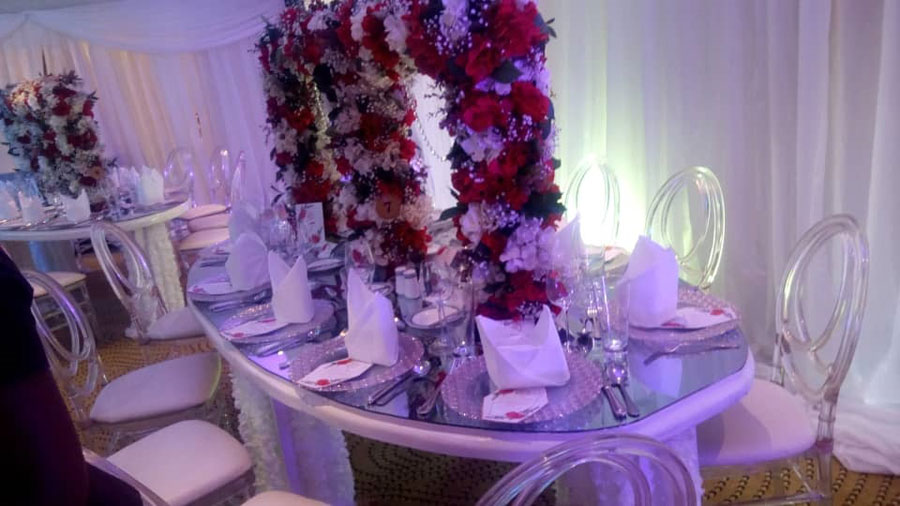 "Now am wondering how their home looks like. This couple is fashion in every sense of the word, " another added.
The couple made their reception entrance amidst ululations as they pulled off celebratory moves.
The cake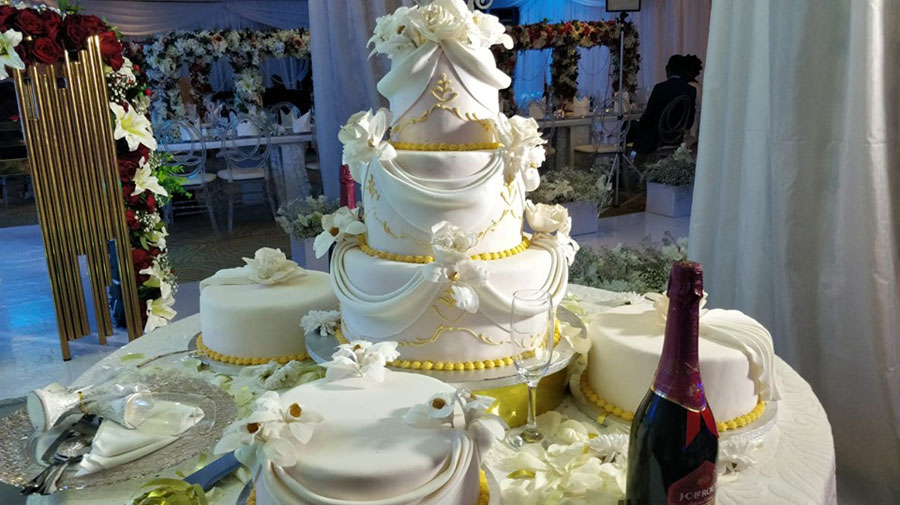 Later, Christabell changed into a short round dress and Musiime went for a soft maroon-pinkish coat to compliment her.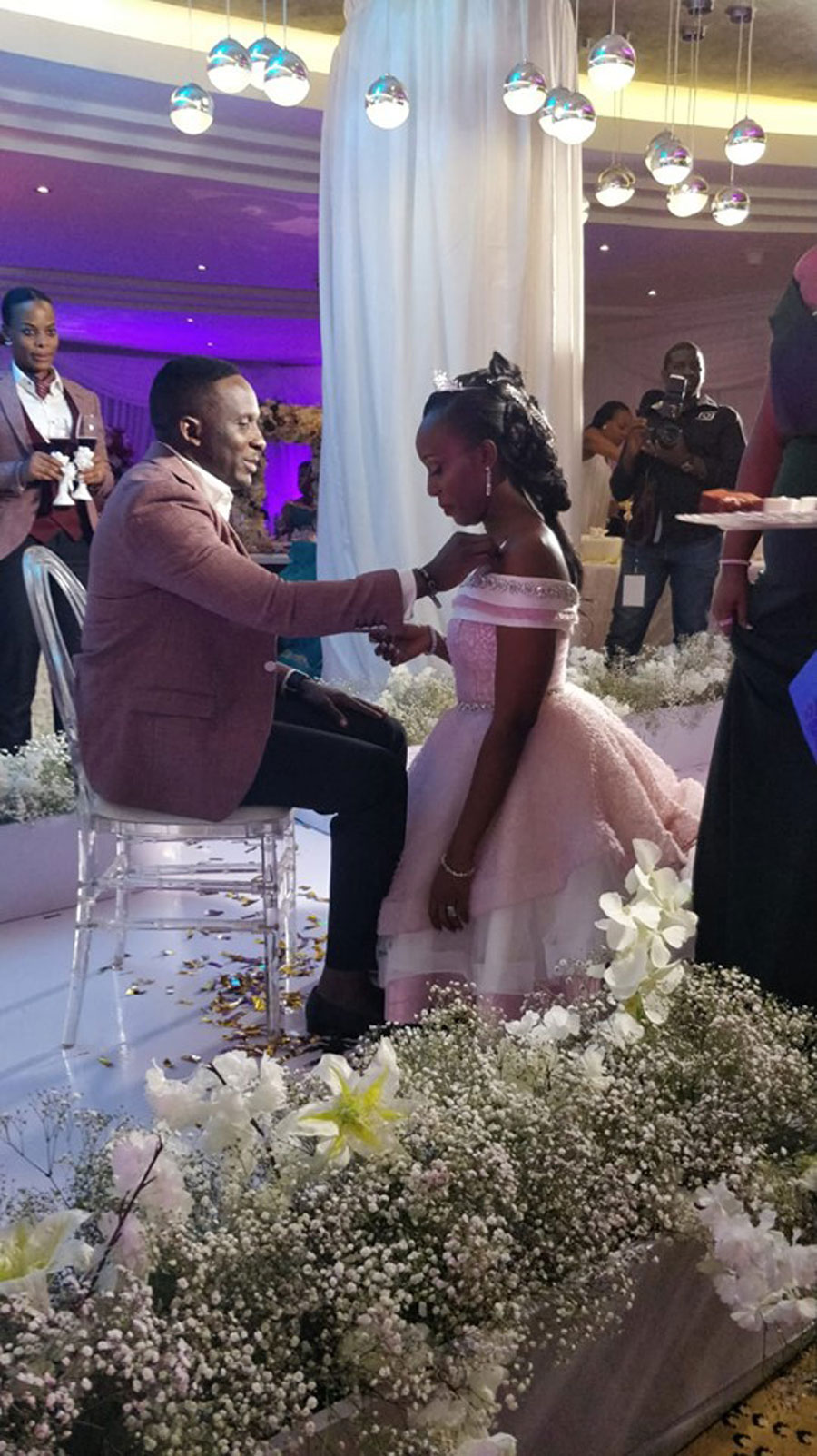 The couple will celebrate their honeymoon in Paris, France.