By Joan Salmon
Although they had been attending the same church, Moses Nsubuga and Treasure Lwantale did not know each other. However, when she needed help with starting Edaala, an organisation that helps single mothers, Pastor Darryl Woodson, their home pastor, asked Treasure to consult Moses for the needed support.
"During the phone call, I was amazed by her ideas that afterwards, I told my workmates I had never met a woman as wise as she was and my interest in getting to know her was aroused," Moses says.
In May 2016, they met and became business partners. Ironically, during their first meeting, they asked God to help them keep it solely business. "But the more I got to know her, the more I wanted her to be my wife. One day, I told her that unlike before, I now knew that my future wife had to be just like her," Moses says.
Hurdle
At the time, Treasure was still in a relationship and he knew she was inaccessible but he knew that if God ever brought a woman like Treasure his way, there would be no debating about whether or not to marry them. "Over time, I fell in love with her relationship with God, her values and her character," he adds. Unfortunately, Treasure's relationship ended and to Moses, this was the chance he had been waiting for.
"Moses had a special interest in me, which he expressed to our pastor who first asked us to cut back on the time we were spending together to find out if our feelings were a product of proximity or something worth paying attention to," says Treasure.
"When he declared his intentions, I asked for six months to think about it and he patiently waited, respecting my need for that time. I also loved the fact that he acknowledged the place of God in my life. He actually shared that he had gone to God and asked Him for my hand in marriage. That drew me to him because we had similar values; honouring God as our Father. He was also tall, dark and handsome, attributes I have always wanted in a man," she adds.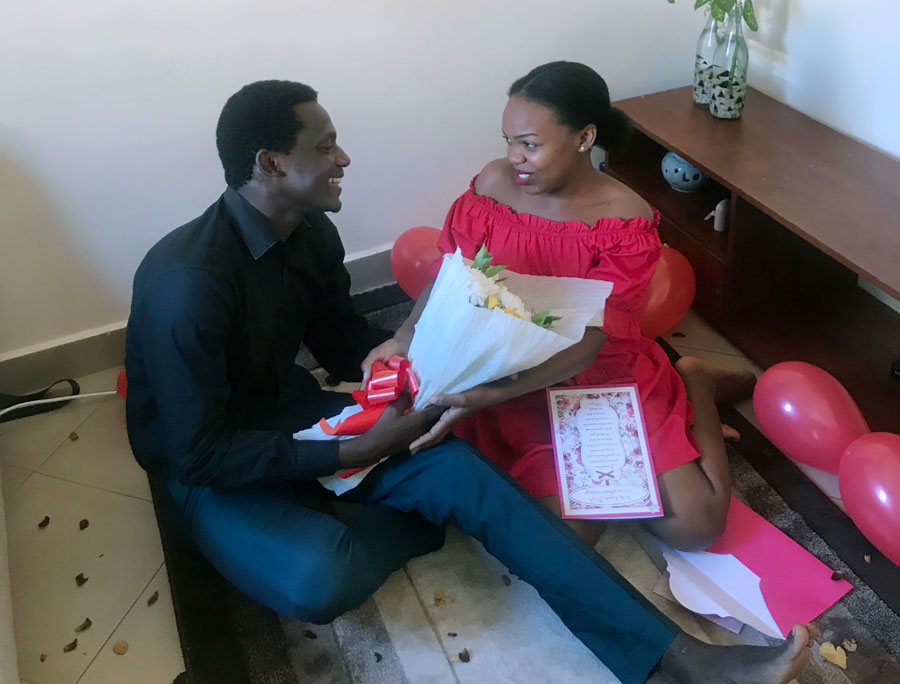 The proposal
When Moses knew that Treasure was the woman he wanted to marry and she had also accepted this bond, he organised a proposal which caught her by surprise.
While Treasure had known Moses for two years then and had a grasp of his routine, he managed to rally close friends and family without her knowledge, using the time she was preparing a photoshoot in honour of her grandmother's birthday.
"When I arrived, the place was lit with candles and there were roses organised in the shape of a heart. Our friends and family were holding placards that read: 'Will you marry me?. When I arrived, Moses went on one knee and asked me to be his wife. It was beautiful," Treasure reminisces.
Wedding
With all boxes checked, they got married on June 7, 2019, after an introduction on June 1. However, their families were a hard challenge to overcome, especially Treasure's family who thought at 23, she was too young to get married and not taking time to know Moses more.
"Fortunately, we went through everything together. The beautiful thing about Moses is that when he has prayed to God about something, regardless of the hurdles, he does not back down. He was a backbone through all the challenges that arose," she says.
First-year of marriage
Treasure laughs at the memory of advice regarding her need to prepare for the battle ahead. "I was prepared for the hardship ahead but wondered why no one ever told me that living with your best friend is also fun. While we do not water down what others have gone through, honestly, our first year was a fairy tale," she says.
Another thing Treasure wished someone had shared with her was how to deal with grief. "When I became pregnant, despite both of us (the child and I) being healthy, at 38 weeks, suddenly, our child's heart stopped beating and we lost him in 2020. It was heart-wrenching," she says.
"We have cried, wondered why it happened, prayed together and when all the questions are exhausted, we find our rest in God. It has also helped us to draw closer than before," Moses says, adding that the loss has also helped him to strengthen some relationships such as drawing closer to his mother and mother-in-law.
"God has really surrounded us with amazing people who have held our hands which has caused us to heal faster," Moses says.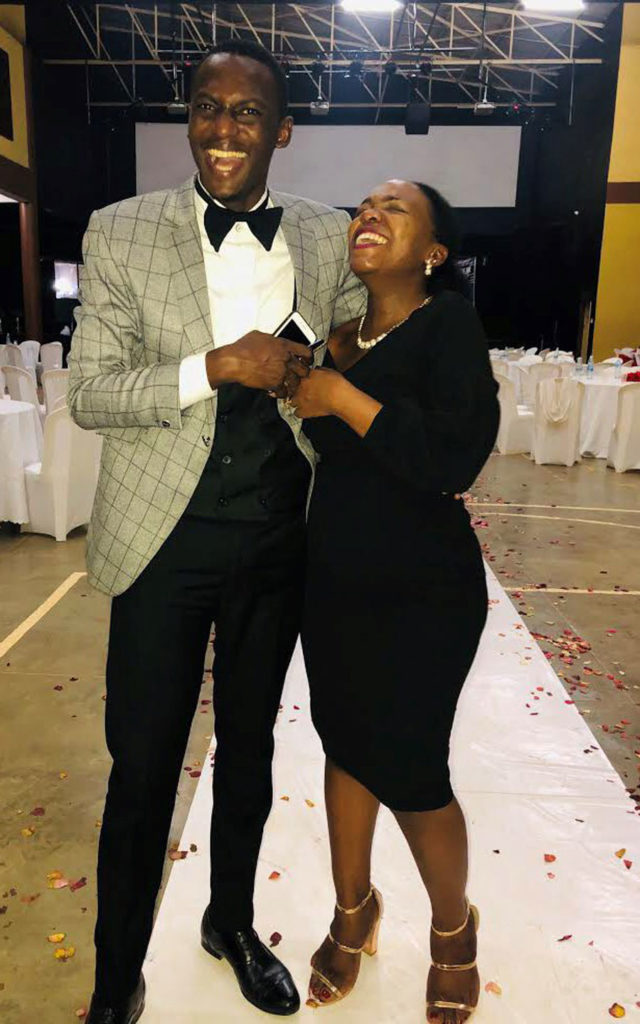 Advice
Treasure says every couple should seek first God's opinion because He can never mislead them. "People could mislead you but when He is at the centre of your marriage, the surplus or deficit of other things will not really shake your marriage," she says.
To Moses, marriage is more for purpose than happiness. "The more we worked with this mindset, we have found happiness and fulfilment in it all," he says. He adds that when looking for who to marry, think of a situation where you look forward to returning home even when work has been stressful. He adds that your wife should be that comforter and your peace when everything else seems to be going wrong.