Getting attires that will flatter a bridal team that is mixed race, more so with colours differences from white-skinned, light and dark can be stressful.  It is common knowledge that some colours flatter certain skin tonnes better.
However here are some tried and tested colours that will favour all tonnes on your bridal team.
Forest green
Forest green is a deeply cool colour with a touch of richness to it. From this entourage, we see that it flatters white people, light-skinned complexions and dark skins. They are all able to look chick in their outfits.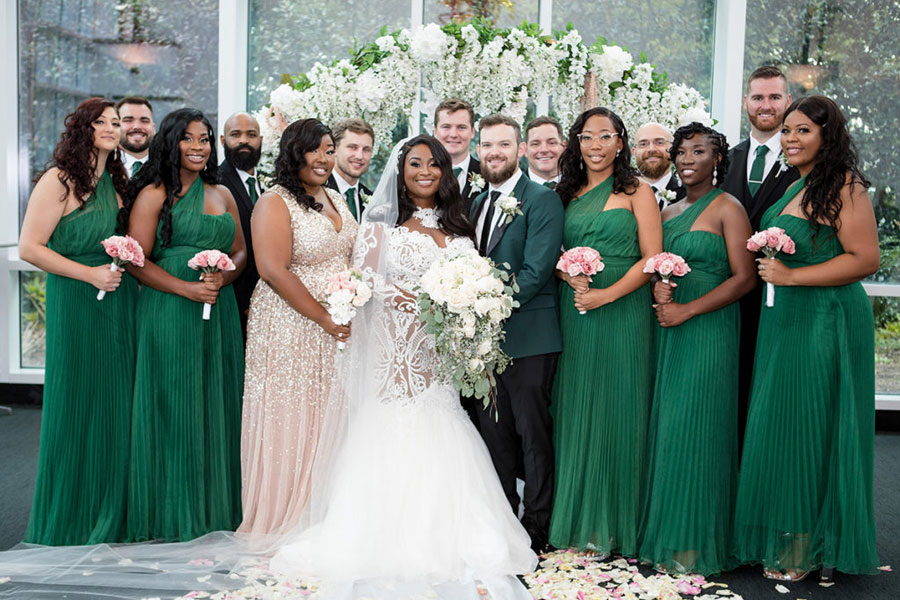 Grey
The secret to putting on this colour is the material. it should have a silky look to it.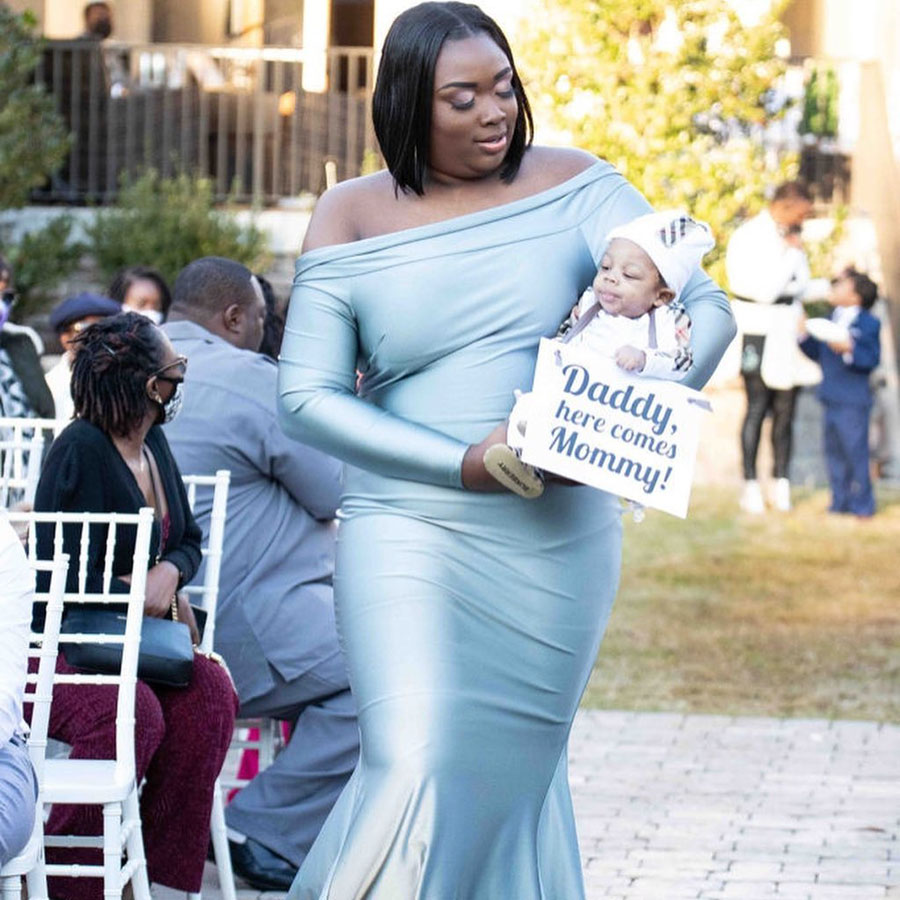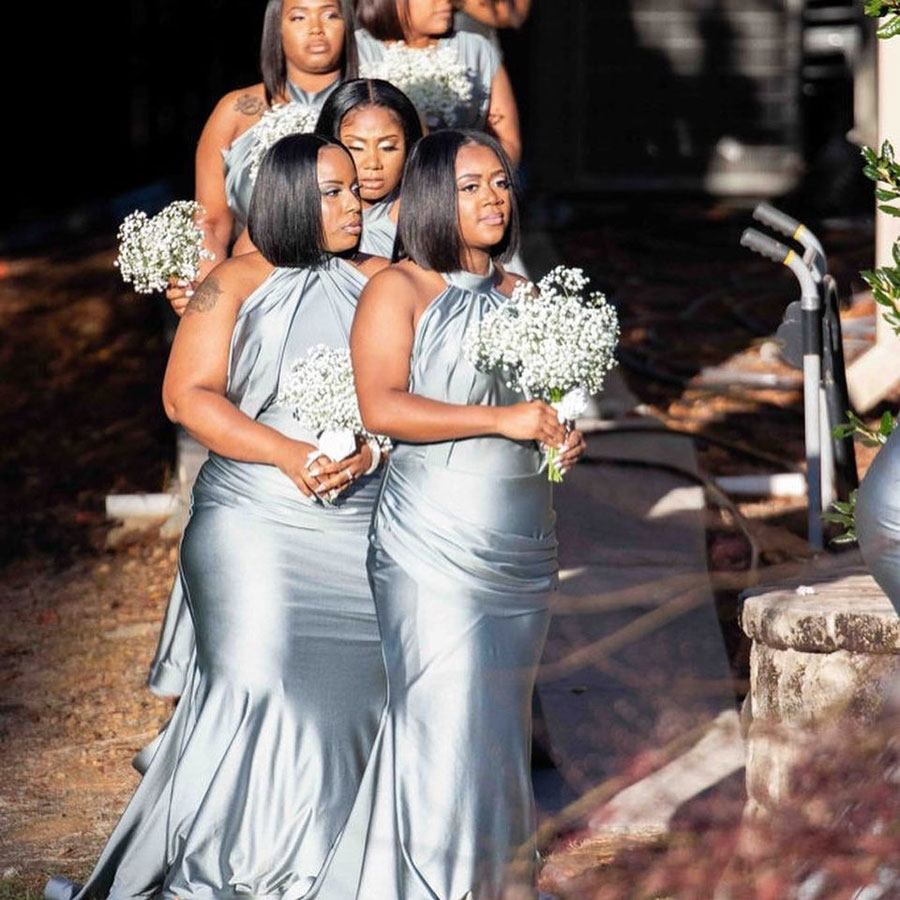 Shades of close colours
Picking shades of colour in the same family may the trick to addressing the issue of different skin tones on your entourage. It also brings a unique aspect to the wedding.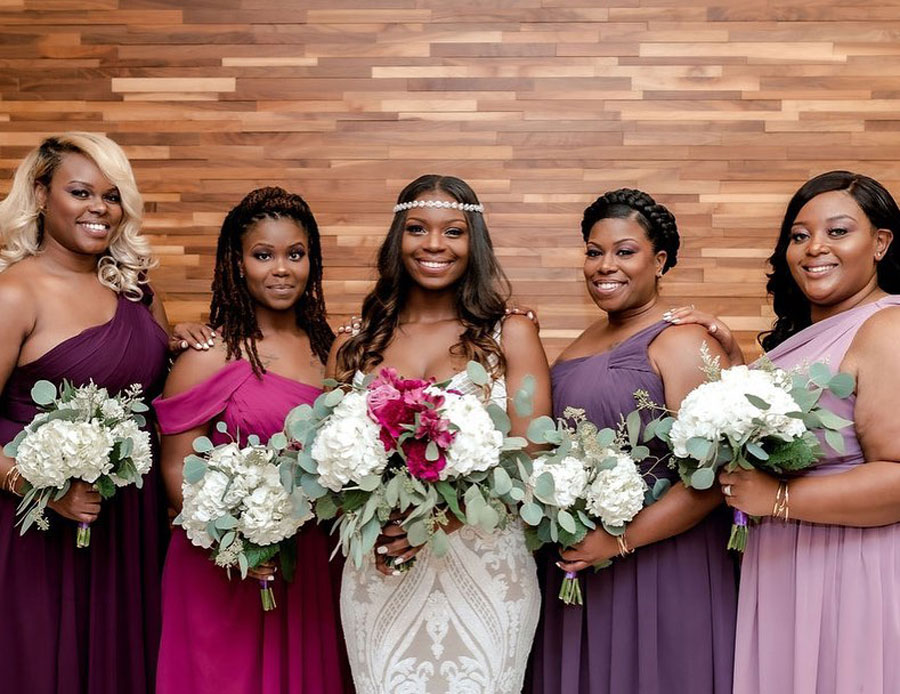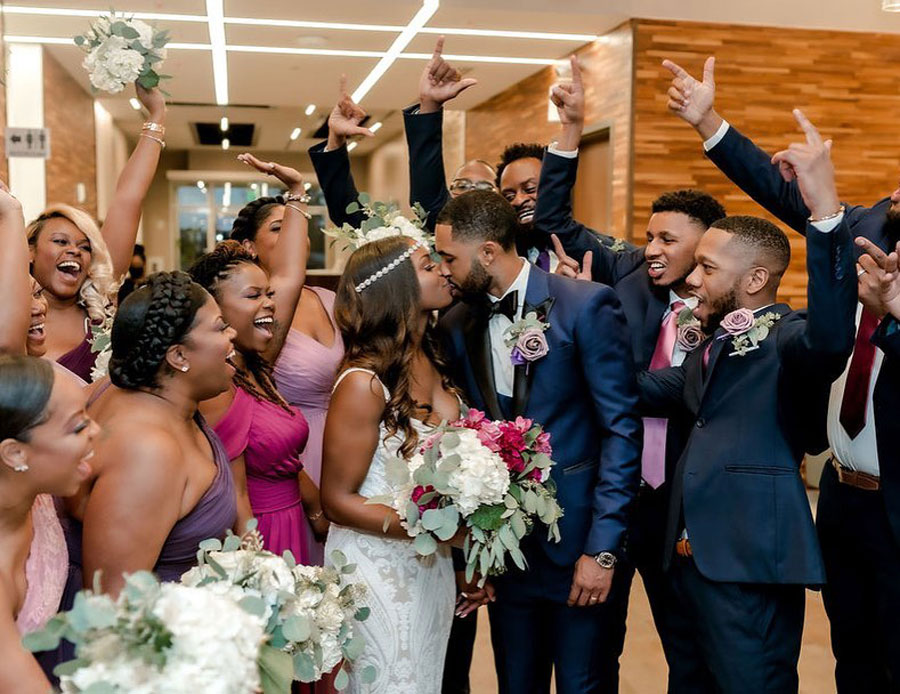 Brown
Like the grey the secret to the brown is the material. It should be silky to stand out.