By Maria Immaculate Owechi
Planning a perfect wedding ceremony can become stressful and no couple would want to be burdened with having to settle tensions or disputes between their wedding entourage members.
According to Olivia Byemera, an Events MC with Emcee Portal, couples usually choose a huge entourage and that usually is the beginning of all problems.
"Not so much on the man's end but on the bride's side. The lady chooses about eight of her friends to be on her bridal entourage and then that is where the trouble begins," she explains.
You may also find that the wedding party members get along with each other but then the conflict is between the couple with one of the members. For soon-to-be wedded couples, this is something you should look out for so that the only stress you have is ensuring the rest of the other wedding details go as planned.
We bring you some common wedding entourage disagreements and how to solve them if they arise.
It's about finances
In the midst of planning expenses with your wedding entourage, slight tensions may come up if an entrant starts to feel uncomfortable about the number of financial obligations associated with your wedding ceremony.
Martha Ajarova, a wedding planner with Classy Events shares that since everyone spends differently, not every member of your wedding entourage will be comfortable with your budget.
The wedding planner gives an example of the dispute being about the wedding dresses/suits being expensive.
"I always tell people that if you agree to be in a wedding entourage, you also should be in position to pay the cost to look the part whether it is for a dress or suit," she explains. "This can prove to be expensive which can cause disputes as not all party members make or spend money the same way."
To resolve such a situation, Ajarova advises couples to ask their bridesmaids and groomsmen what they can afford.
"Present them with an anonymous digital survey and try to offer attire options at affordable price points. First, share your ideas and see how comfortable everyone would be about the expenditure then try to offer attire options at affordable price points," she advises.
Your wedding entourage doesn't like their attire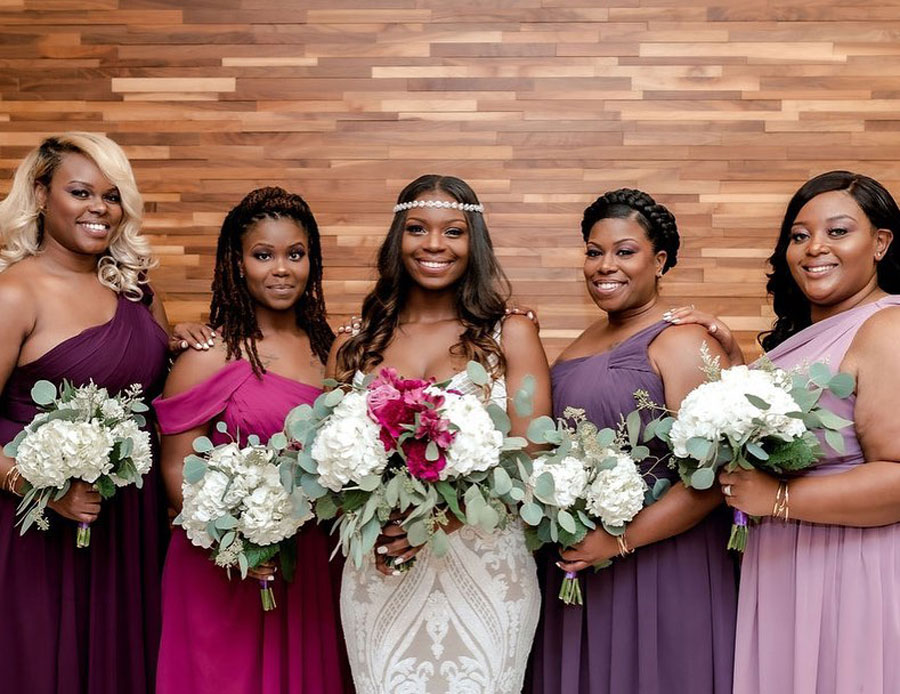 According to Byemera, failure to agree on the wedding attire is common especially when it is about the bridesmaids' dresses.
The wedding MC says this can make the bride to get angry and decide to dictate on what dress code she wants them to put on.
"This is one of the reasons why some of the brides-to-be earn themselves the 'bridezilla' title," she reveals. "Getting the girls together to agree on the same thing is a whole project altogether from the material that will be used to make the clothes, down to the makeup."
Ajarova adds that if your bridal party raises an issue against your attire choice, sometimes it is important that you hear them out even if truthfully, it's not up to them. She gives an example of the concern about the colour not complementing their skin tones or an issue with the fit.
The wedding planner recommends that before you shop for bridesmaids' dresses, it's important to ask them what styles they prefer. However, she cautions that you probably won't be able to satisfy everyone's wishes but at least this way you are cutting on your stress by listening to what your bridal party would like before paying for the outfits.
Your best man or maid of honor is not involved
Of all the people in the wedding entourage, the best man and maid of honour have the biggest responsibility to assist the bride and groom from the planning process to the big day.
It can be frustrating to have one of the two being partially involved in their roles. According to wedding planners, it is important that you let them know their responsibilities and the consequences of failing in their duties. You also decide to have a second option in case the chosen best man or maid of honor is acting irresponsibly.
There is drama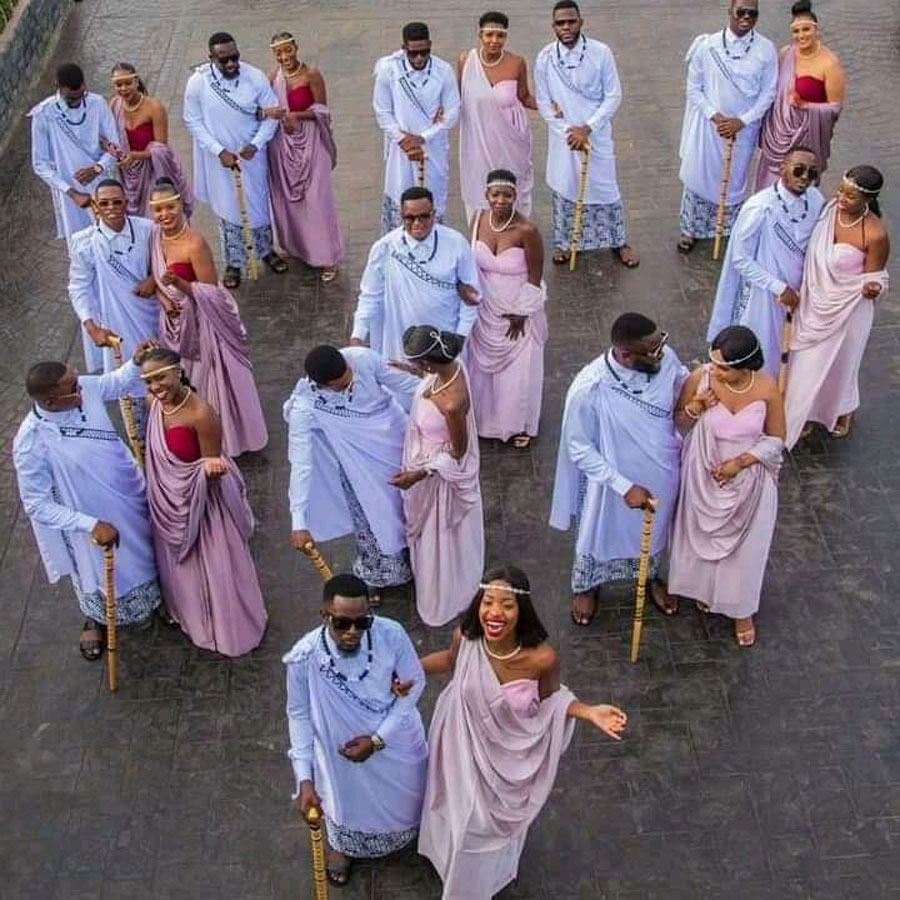 If the entourage members are a click of friends, it is easy for them to get along with each other. However, the challenge comes in when the couple chooses their wedding party members from different parts of their life like family members and her friends.
This may cause drama because some people may be down to earth while others may find it irritating interacting with people that are not of their 'class' or level. An example can be of bridesmaids getting irritated at the fact that the groomsmen they have to walk with don't match to their level. If the concerned partner notices this it can be a cause of friction between the two parties.
The drama can also result during the process of preparation on the wedding day
Byemera shares that the drama can unfold in instances where the bride prefers that all the bridesmaids sleep in one place for convenience purposes but there are two or more ladies on the entourage who can't be away from home.
"Then to make matters worse, they may be terrible time keepers as well. So, the pressure mounts for the bride," she reveals.
The Events Emcee also shares how she once was in charge of a bridal party and all was well until one of the bridesmaids lost her bag, "The drama! From anger to tears, to refusing to dress up; generally, the whole morning became about her and her bag. I would have understood, if I never made an announcement multiple times for people not to carry valuables," she reveals.
Byemera adds that sometimes it's something as simple as the lady wants her husband-to-be, to also get his friends to be on the entourage, yet he may have no interest.
She adds that this can cause an argument between the couple and cause unnecessary drama.
Inappropriate behavior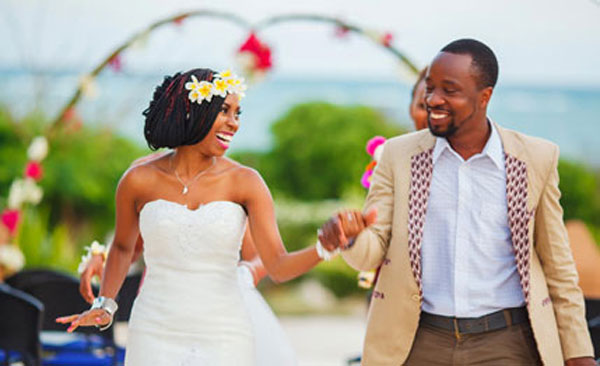 Sometimes the tensions the couple has with their wedding entourage or among themselves can be because of one's inappropriate behavior. This can range from habits like too much drinking which can cause things to get out of hand. Ajarova shares about a wedding where she was a bridesmaid and one of the groomsmen got drunk during the reception which made him a nuisance.
"The groomsman tried to squeeze whichever bridesmaid danced with him and was only stopped when he made an attempt on the bride," she reveals.
The wedding planner also shares how another groomsman she matched with kept on flirting with her which irritated her.
For the bridesmaids, a common example can be about the dance strokes which may be deemed inappropriate by some members of the party or the couple. In this case, it is important to be upfront with your wedding entourage about the behaviours that may be inappropriate in front of your guests to avoid any embarrassing scenes.
Byemera says that the solution to all these disagreements is for the couple to know that they really don't have to have a huge entourage.
"Having a small entourage saves them the agony and frustration of dealing with adults with emotions flying all over. However, if they must have a big entourage, it is good to have friends of the couple, meaning they can all work together because they know each other well and they can work together to make the bride and groom's day so colorful," she reveals.
The Events Emcee further advises that when one is chosen to be on an entourage, one needs to know that their job is to add colour to the day, not to make themselves the center of attention or frustrate the bride and groom.
"Do the hair, wear the dress… it is just for one day and you can go back to whatever you want after. However, in the event that you can't, there's the option of saying no when they ask you to be on the entourage….simple!" she reveals.