There are some universally agreed on coulors for a wedding entourage. Pink, peach, baby blue, royal blue and so on.  However, there are some colours that are rarely thought about yet surprisingly turn out to be exquisite.
To guide and inspire you, here are a few tried-and-tested unusual colour combinations we've spotted from real weddings.
Brown, is a road rarely taken, more so if it is plain, but does it not look lovely on this entourage?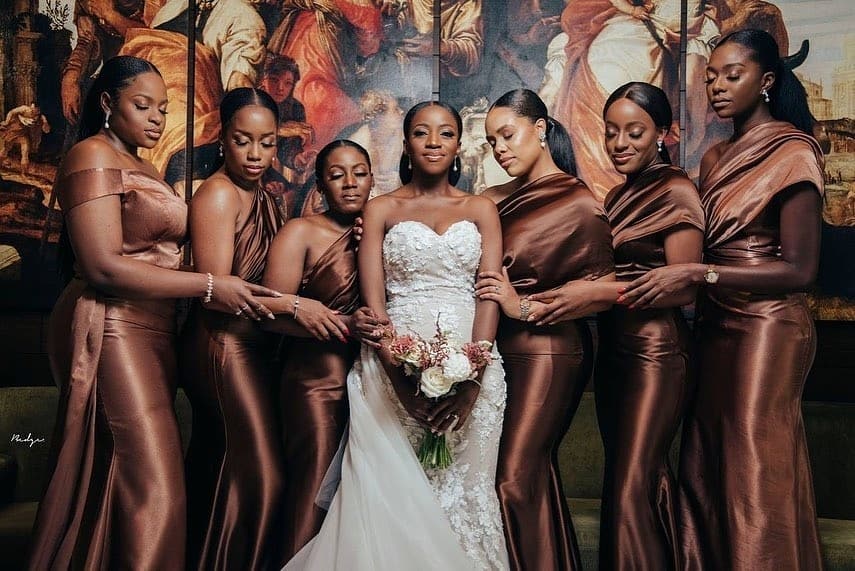 Glittering fade-ins are usually preferred for the matron's dress. This entourage looked amazing in them.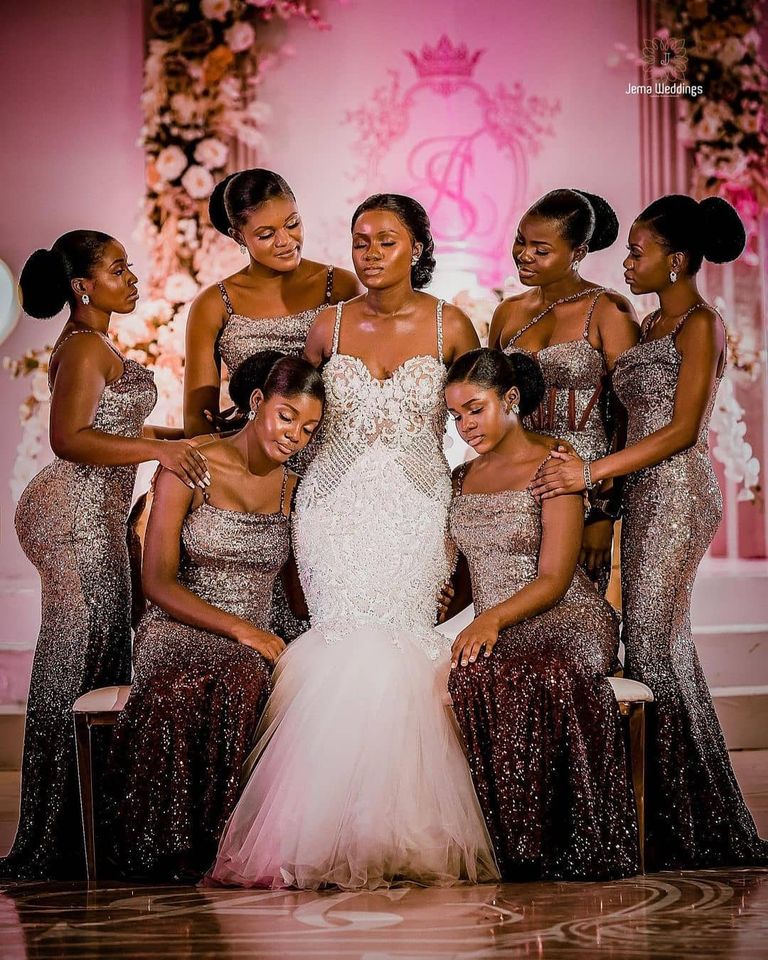 Anything in the white family has always been known to be for the bride of the day. Some brides have however become more daring and had their bridesmaids have white dresses too. Many of us are surprised but it actually works wonders.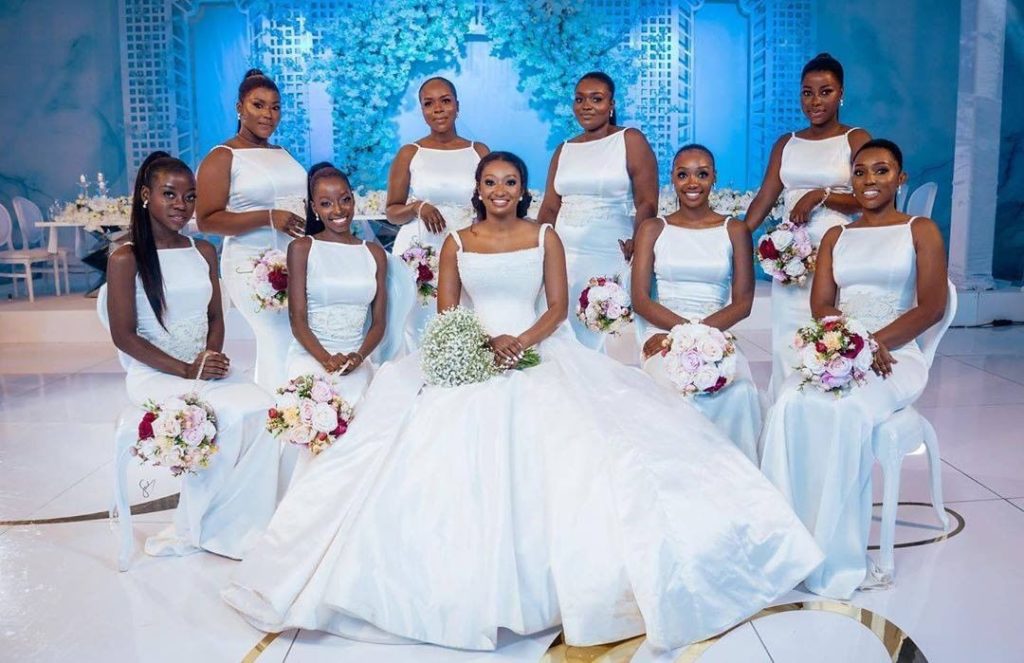 It is part of the festive colours and yet, orange is rarely worn at weddings. Let these bridesmaids remind us of its beauty.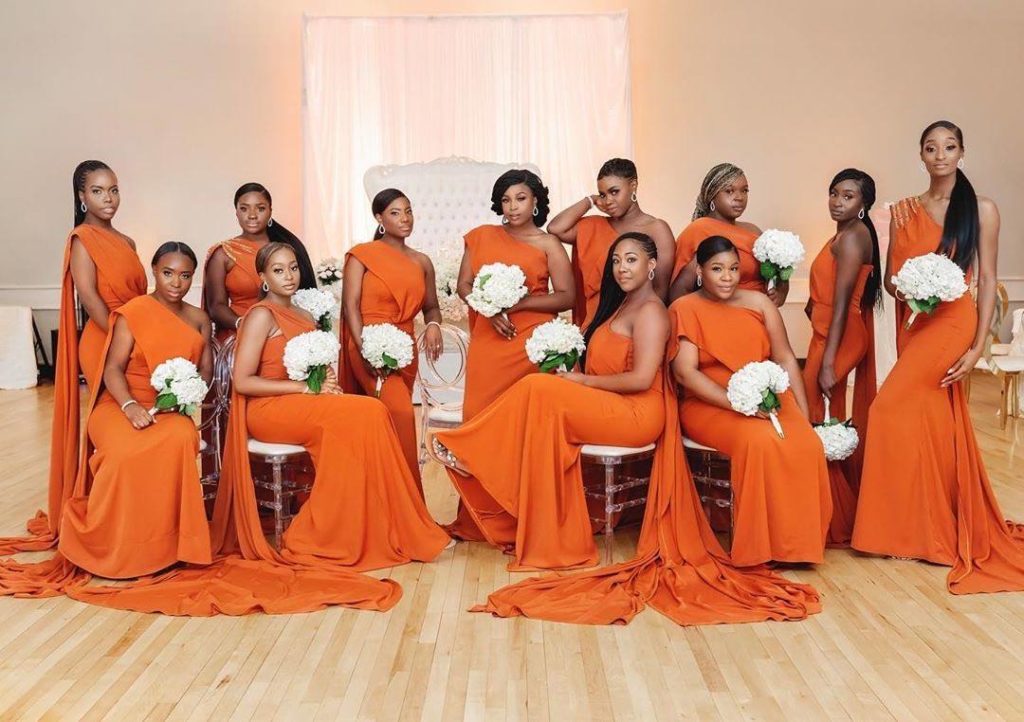 Black… Black is for the bold bride. One that loves to make a statement. One that is not afraid of not conforming.  Although known for its elegance, the colour is avoided for weddings because, in some countries, it is worn during grieving. Having colourful bouquets or accesories for the bridesmaids will work wonders with this colour.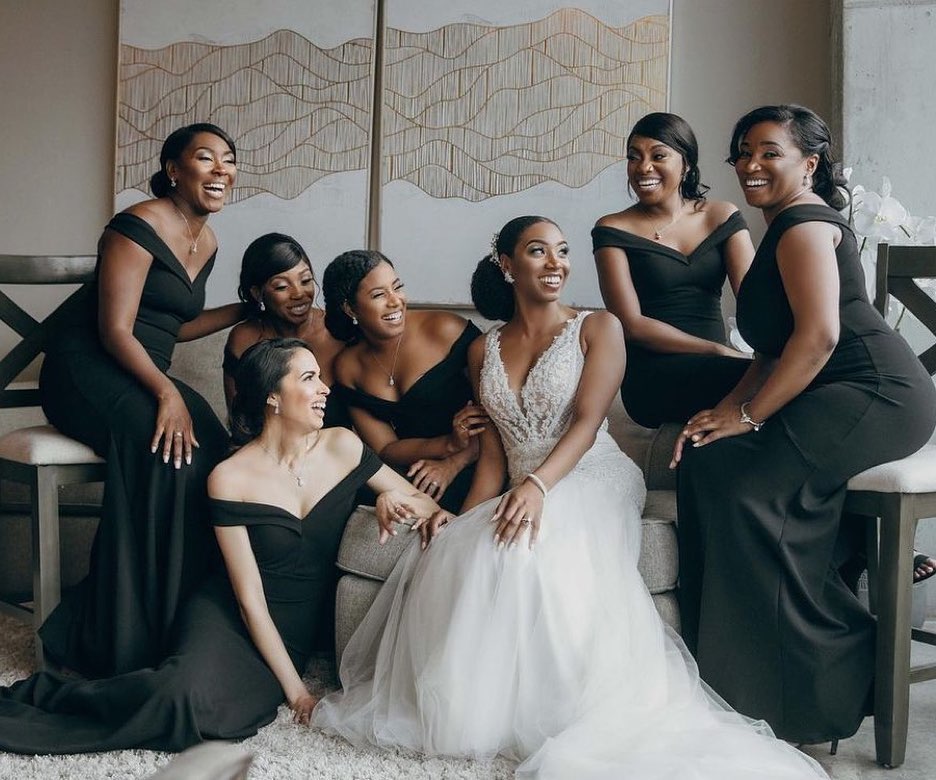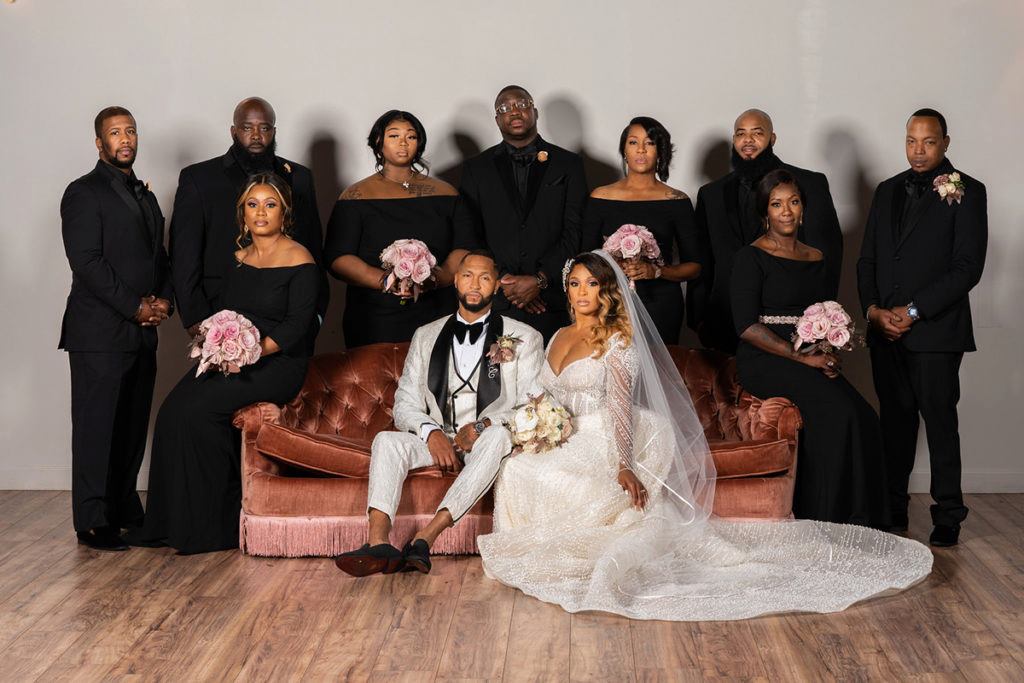 If you want a nature theme wedding, you may want to think green.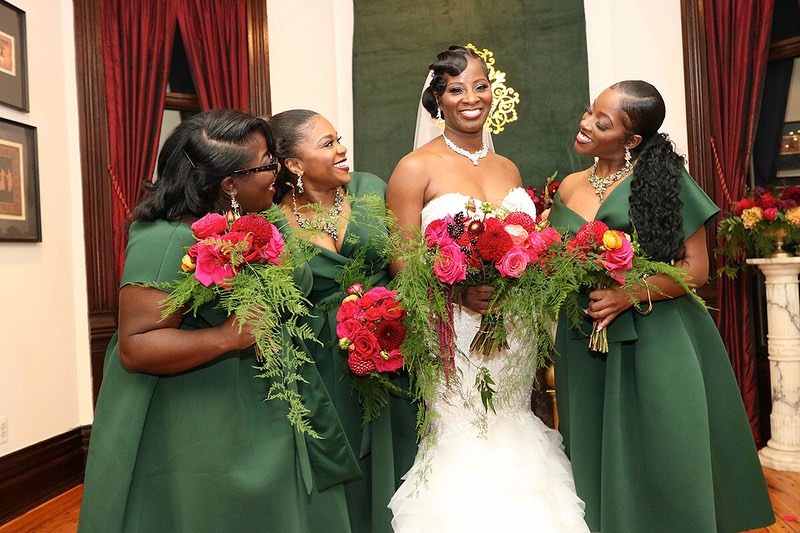 This entourage stands out because of the mix of the pink and maroon. The groom also stands out in his grey and maroon suit.