By Desire Mbabaali
When Gideon Mwesigwa set out to marry his wife Priscilla Nakaggwa Mwesigwa, he was determined to minimise their wedding expenses, considering they were working on a small budget.
With that in mind, they planned to have a wedding of only 50 guests; largely close family and friends and had their reception at a friend's house after making it official at the URSB this year in January.
From the start, while planning their wedding, it was clear to the couple that they would have a home venue for their wedding reception. "Though we were going to be in a home setting, we wanted to be indoor. With the unpredictable weather, outdoor would have required that we hire more service providers, which we were running away from," he notes. At first, they had thought of using his parent's home as the venue, but it was too small to accommodate the number, so they started looking among their family and friends for someone with ample space to host the reception.
"Their seating/dining room was spacious enough to accommodate all of us. We hired a decorator who did some adjustments with space so that we had a high table where we sat, and about five-round 10 seater tables where our guests comfortably sat," he shares.
The couple was also successful in cutting off as many service providers as possible, only hiring a decorator and a simple indoor public address system. As for the food, they prepared it themselves as a family and all the couple had to do was buy the necessary requirements which cost them Shs700,000. At the end of the day, the couple spent Shs3million on their reception.
When asked how the reception went, Mwesigwa swears it was the most intimate wedding reception he has ever seen. "Everyone who was around was close and important to us as a couple, which made it intimate and warm. It honestly felt like we were having a family gathering or get together, so there was that freedom. Additionally, we spent almost half of what we had planned to spend, so we had a perfect day and some money reserved in our pockets," he gladly says.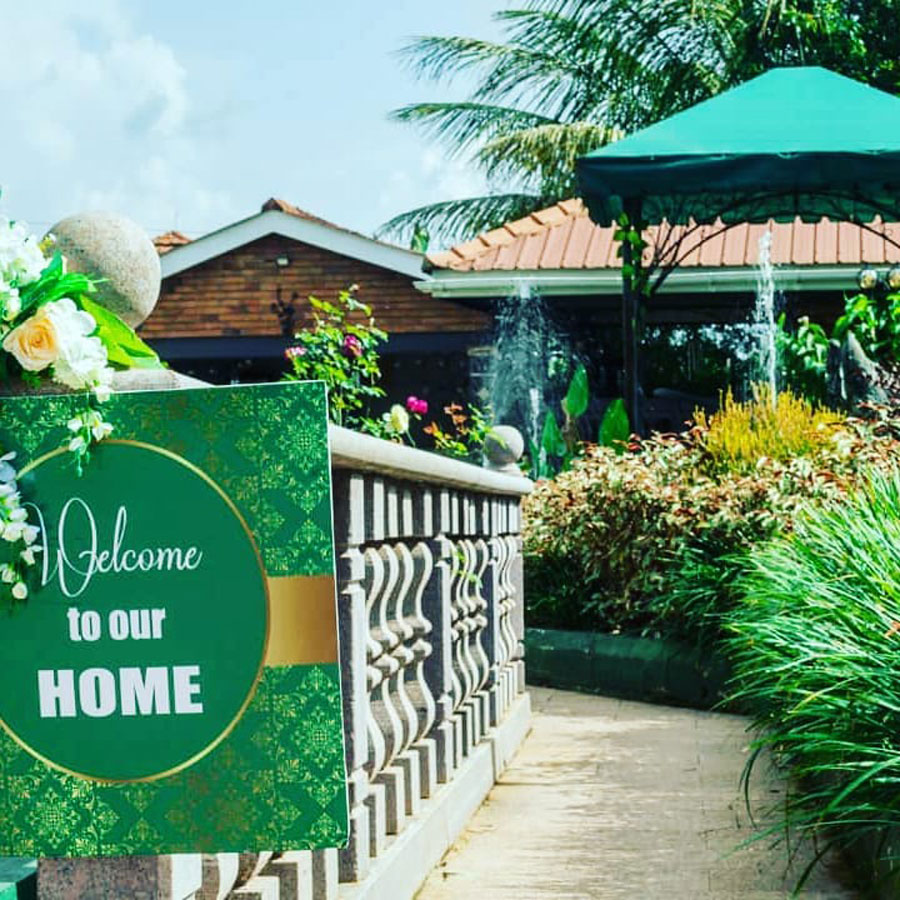 Though having an at-home reception has not been a popular mindset, today, with the pandemic limiting the number of guests one is able to invite and the threat of the virus looming everywhere, more people are seeing the relevance of having their receptions at home. However, like every occasion, planning every part of your at-home reception will save you any last-minute trouble and disappointment, so regardless of how many family members and friends may be willing to render a helping hand, have everything clearly planned and here is what to look out for.
Numbers and space
One of the first considerations is space and the number of guests. The number of guests one is willing to have is a vital aspect of planning any occasion and so will determine the number of arrangements for your at-home reception. The decision to have an indoor or outdoor reception may be determined by the number of your guests, but again, the space you have may also determine the number of people you are able to invite.
Hiring the services of a wedding decorator will also help one utilise all the space they have, especially when working with small spaces, Mwesigwa advises.
Service providers
Additionally, consider the services/ vendors you need to hire. From decor, dining, music among others, determine whether you need them or not. "For an at-home reception, you can do without some of the service providers. You may, for example, skip the decor, if your surroundings are beautiful enough or a caterer if you can prepare your own food at home. But then again, you might just use half or a quarter of their services. For example, if you decide to cook for yourself, may want to hire food warmers, serving tables, china or cutlery from the caterer," Janet Lukoma, a wedding planner shares, adding that this is all to the discretion of the client.
She further adds that there are also services one may decide to hire, depending on their budget and the kind of wedding they might want. "One may, for example, decide to hire waiters and waitresses to wait on their guests, hire a band to entertain visitors or children's games like a bouncing castle for the children, an icecream machine among other things," she says.
Bottom line is, she concludes, know vendors/ services you might want to hire and decide whether you really need them or not.
The optics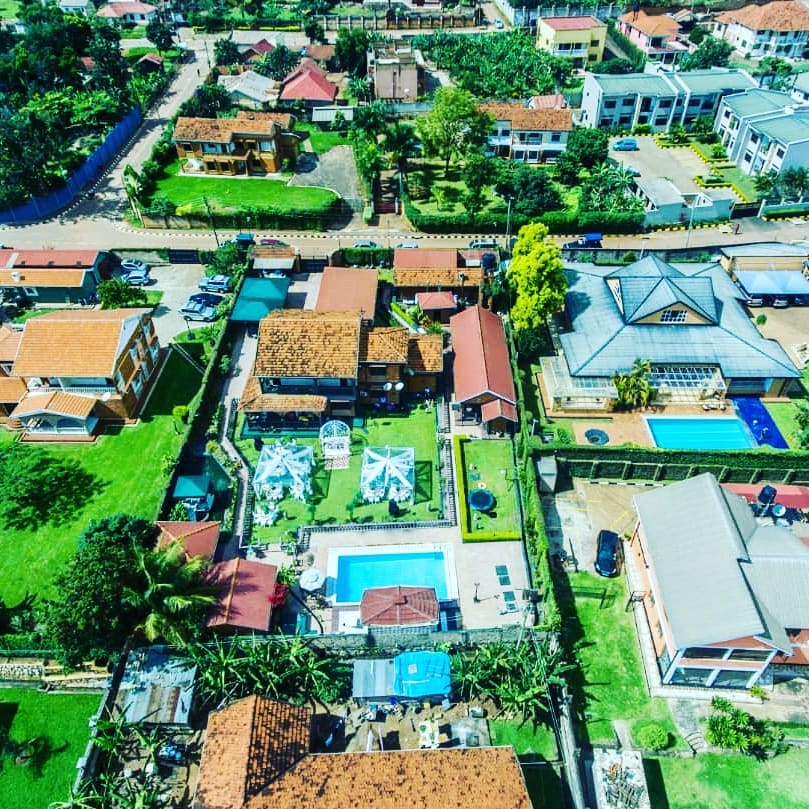 It is always a beautiful thing to look back at the highlights of your day through the lenses. "You don't want to look at your photos or videos days, months or years after and wish you had done better and so, the appearance/ beauty of the place/home you hold your wedding is important not only for the photos but also for your guests," Patrick Kamoga a wedding photographer shares. He further advises that one can have a simple renovation before the wedding if needed, do a thorough cleaning of the home inside and out, mow the grass and make the home surroundings neater for your big day.
   Neighbours and security
We live in a society where neighbours are mostly considered friends and often get involved in such occasions, though this is never the case in every neighbourhood. However, regardless of your neighbourhood, it is generally considered humane to let your neighbours know of your at-home reception, whether they are being invited or not. This will not only help you garner help in preparations towards the occasion (in case they are invited) it will also help you have their goodwill even though they are not invited.
Normally, wedding venues are charged with providing security on property and for the property (like cars) of your guests. However, being at home, ensuring the security of everyone and their property will be incumbent on the couple. Informing the local police, or asking for a few policemen to ensure security might be helpful or hiring a private security company for the occasion to ensure that your day ends in peace. In addition, think and organise for the parking space as well.
Why an at-home wedding reception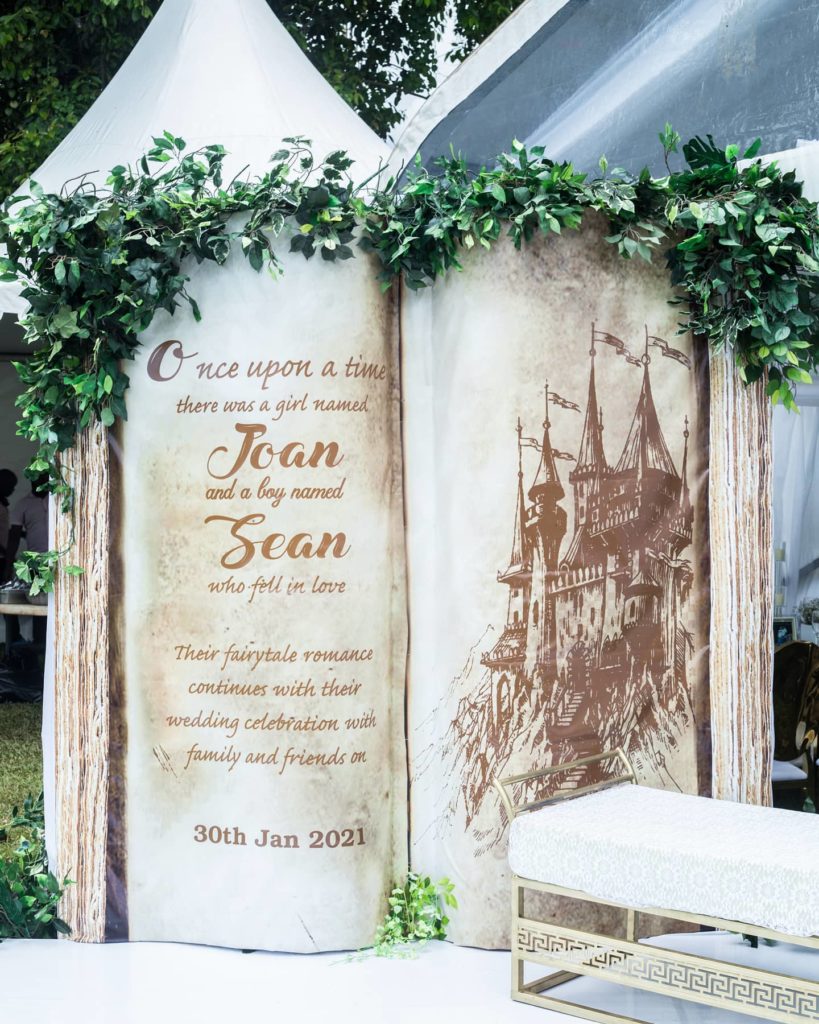 Lukoma encourages that having an at-home wedding reception now is one of the ways to limit the spread of the virus, and thus, among the best options there is. She, however, advises that it should be followed by small numbers of people as advised by the government.
Additionally, it is a cheaper option in comparison to renting a reception venue. If we look at the financial aspect, a reasonable wedding reception costs from Shs1.5 million and above and requires more decoration which calls for more money. If it is an outdoor event, you will need tents, tables, chairs and the like on top of the venue fee. It also comes with restrictions on time and other conditionalities by the venue owner which can be avoided if one planned their reception at home, Grace  Nalwoga, a wedding decorator explains.
Mwesigwa further elaborates that nothing will speak family, intimacy and familiarity like an at-home reception with small numbers. In his experience, he never had to be concerned about putting up a show for the guests. He felt comfortable in his own skin because he was free with everyone around him. "I didn't have to enter a room full of people but knowing only half of them. There was a sense of comfort and we did everything on our pace because we were in a home setting," he says
So, there you have it. As you plan your upcoming wedding, a home might be the place you want to be because there is no place better than home.