Prince Ronnie Mukombe, a community outreach officer at Rural Electrification Agency and Dr Peace Tumuheki, a registrar at Makerere University met in primary school, lost touch for 23 years before they met again and wedded at All Saints Church Nakasero on September 7, writes Albert Tumwine.
How the couple met
Prince: I  met Peace in Primary Five (1988), 30 years ago. We  were in the same school.  We did not meet again until 2011, at Makerere University. She worked there, while I was a student. We went for a cup of tea in 2014; that is how it all started.
Peace: Shortly after joining secondary school, we lost contact until 2011. I heading home from work and he had been attending lectures in the same building. We bumped into each other at the bridge of the old building of Faculty of Technology, Makerere University. We met again on January 14, 2014 at Café Javas.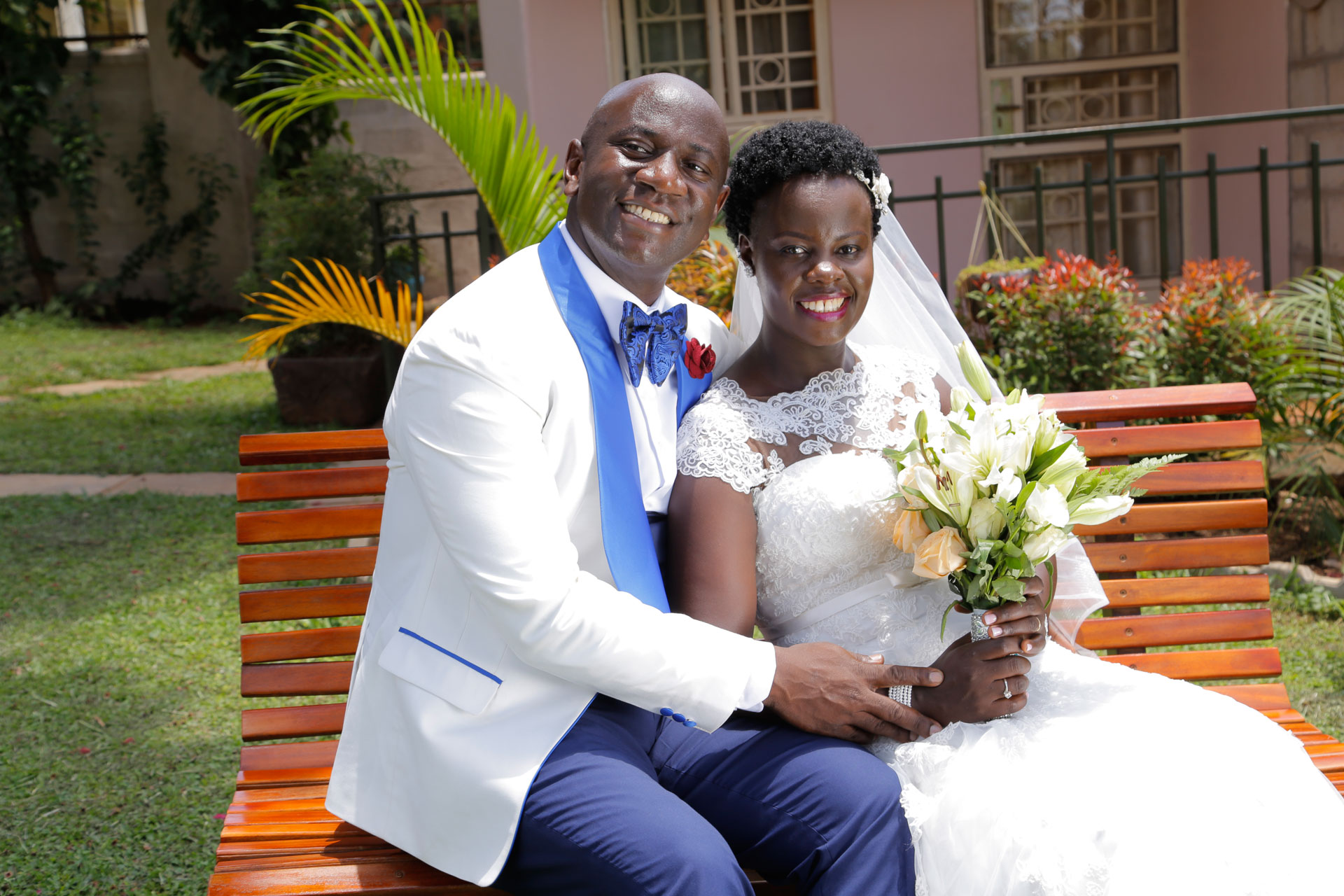 How did you know you were meant for each other?
Prince: First time I set my eyes on her, I felt different about her.  She sparked a feeling of wholesomeness.
Peace: In 2011, my heart skipped as soon as my eyes set on him. The real indication was when I returned home after our first date in 2014 and I could not stop feeling some butterflies in my stomach whenever I read his chats or just thought about him. I told myself and my friend Debbie that I was falling in love. Also, I always felt inner joy and my heart would feel at peace with him even through disagreements.
For how long did you date?
Prince: We dated for four years.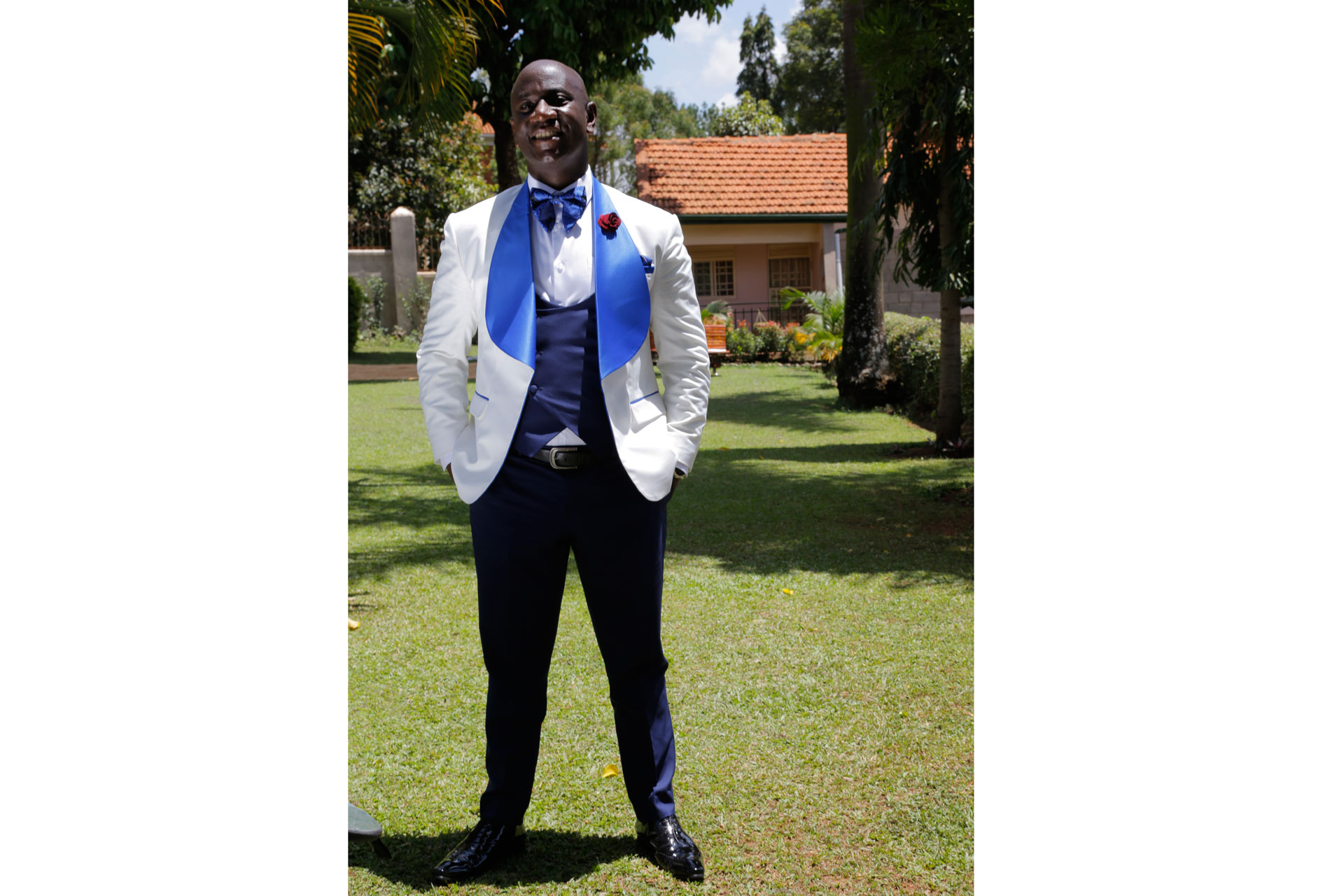 What attracted you to each other?
Prince: Peace is a black beauty with a beautiful heart. She is honest, kind and very hard-working. Our love for truth regardless of the situation played an important role. These coupled with her intelligence, fear of God and maturity, made me feel I needed no more prompting.
Peace: Prince and I have some similarities. Being friends gave us opportunity for openness, learning from and appreciating each other. It felt so natural to want to spend more time together and here we are!
Have your expectations of marriage changed?
Peace: Marriage brings together two different people who then become one.  You have to learn to accommodate each other's ways of doing things. Some compromises have had to be made and in this process some of our expectations have had to change too. It feels good when you stop doing some things your way for the sake of your partner and for the good of the relationship.
Can you cite examples?
Prince: I have since learnt, that when you love someone, you should not have many expectations if none at all, just go with the flow. I have also realised that most of the things I expected, I need to give them to her. For example, I now know that I ought to give much love in my marriage. It's the only way I get it back.
Peace: The responsibility to have to first consult before making decisions and to have to share my thoughts, plans and feel accountable to someone most of the time. At first it felt strange because I was used to making my decisions without necessarily having to seek other people's views. Slowly I started making adjustments because it was a source of conflict. I am not yet perfect because I still make mistakes but I have made great strides. I am grateful that I have an understanding husband in Prince!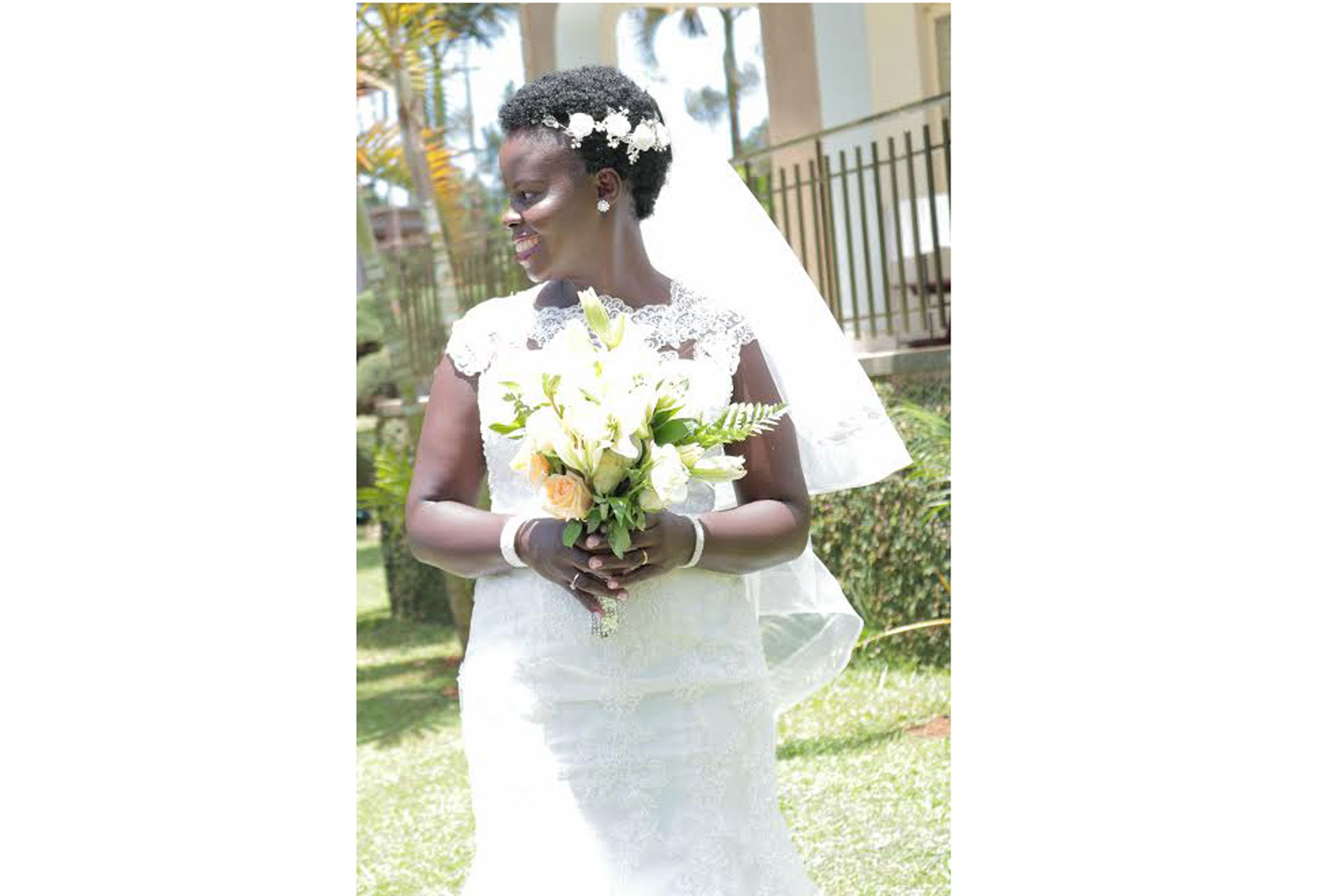 How would you describe the uniqueness of your relationship?
Prince: Ours is a unique and  mature relationship that was consciously adopted after a long time of courtship. We have three beautiful children, old enough to pose serious questions, but most importantly it is a relationship premised on love from childhood. Even when that time of reckoning comes, we usually transcend the storm because we wish each other well.
Peace: Our relationship is a manifestation of the saying that 'Destiny can only be delayed but not denied'. Our pasts did not deter us from becoming what we were meant to be. We became friends when we were little and this friendship became a strong foundation of our love relationship that blossomed into marriage. We are lucky to experience the true meaning of the phrase 'Love conquers all'. We embrace and appreciate each other in entirety.
What values do you treasure as a couple?
Prince: We cherish honesty, truth and integrity, but also the value of independence and individualism. We also cherish social justice and a fair world. Generosity is the hallmark of our hearts as well as our shared beliefs and love of God.
Peace: God first, faithfulness, openness, honesty and mutual respect.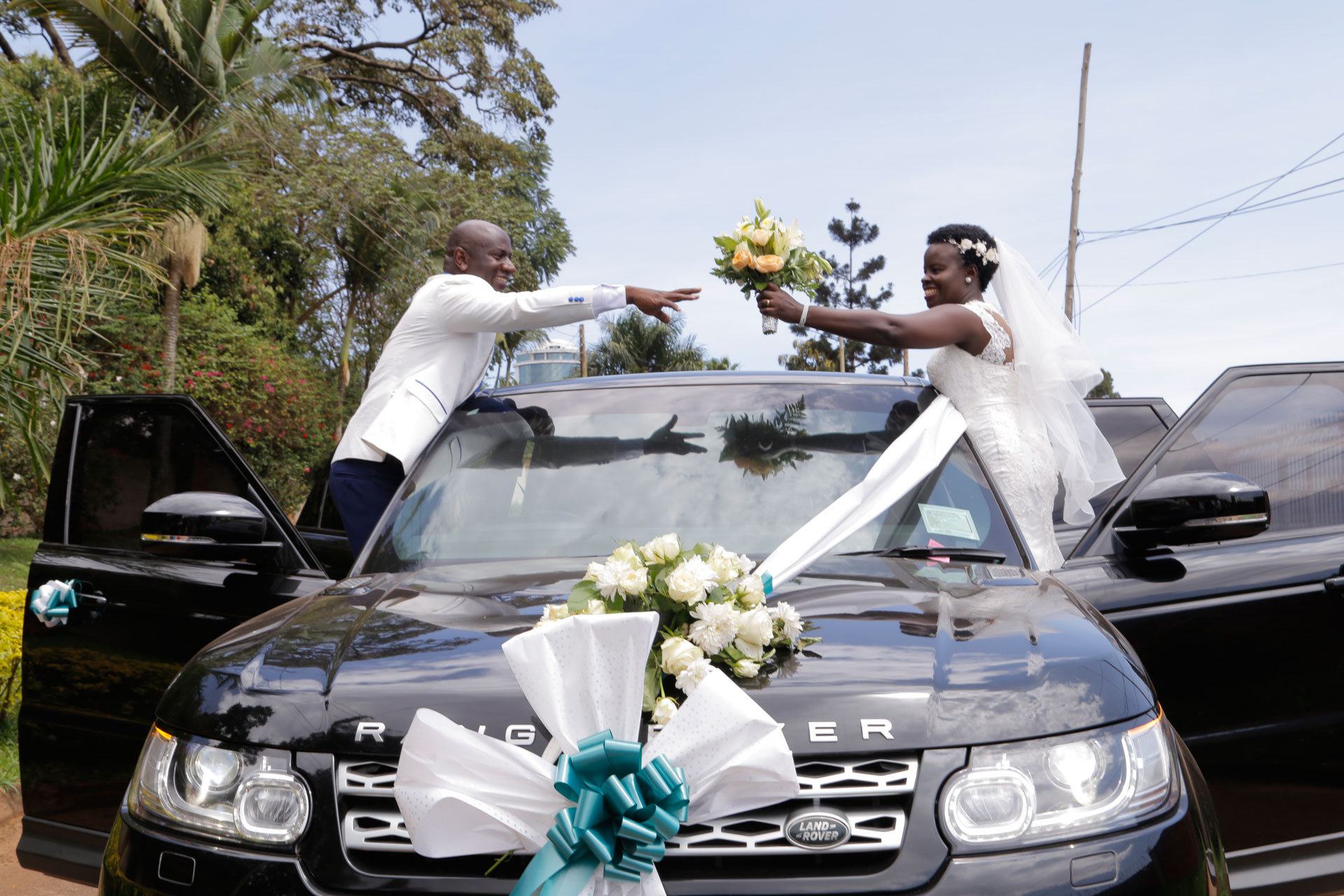 Was bride price involved?
Prince: Yes, I am a prince, and she is a doctor of books (PhD). How could I be allowed to take her for free? Even her mum would not accept me to take her beautiful girl for free. I gave them a number of cows. In my culture a man must pay for their bride.
What was the budget for the wedding and how did you pull it off?
Prince: Initially, we had planned for Shs 50m until we realised that we had so many friends. With God and friends, you can't go wrong. We even had surplus to upgrade our honeymoon package. At church during counselling, one of the instructors taught us that, when a marriage is ordained by God, there is a supernatural provision. Friends especially our workmates had an outpouring of resources. By kasiki, financial stress had evaporated. Remember we had four events prior to the wedding: introduction, okujuga, okukyala.
Peace: When we decided to get married, we did not consider it important to put in place a ready budget for the wedding and or any other parties that were to be part of our journey to becoming husband and wife. What we wanted was to get married and we had resources we thought were sufficient to meet those items that should be met by the couple and a few more extras.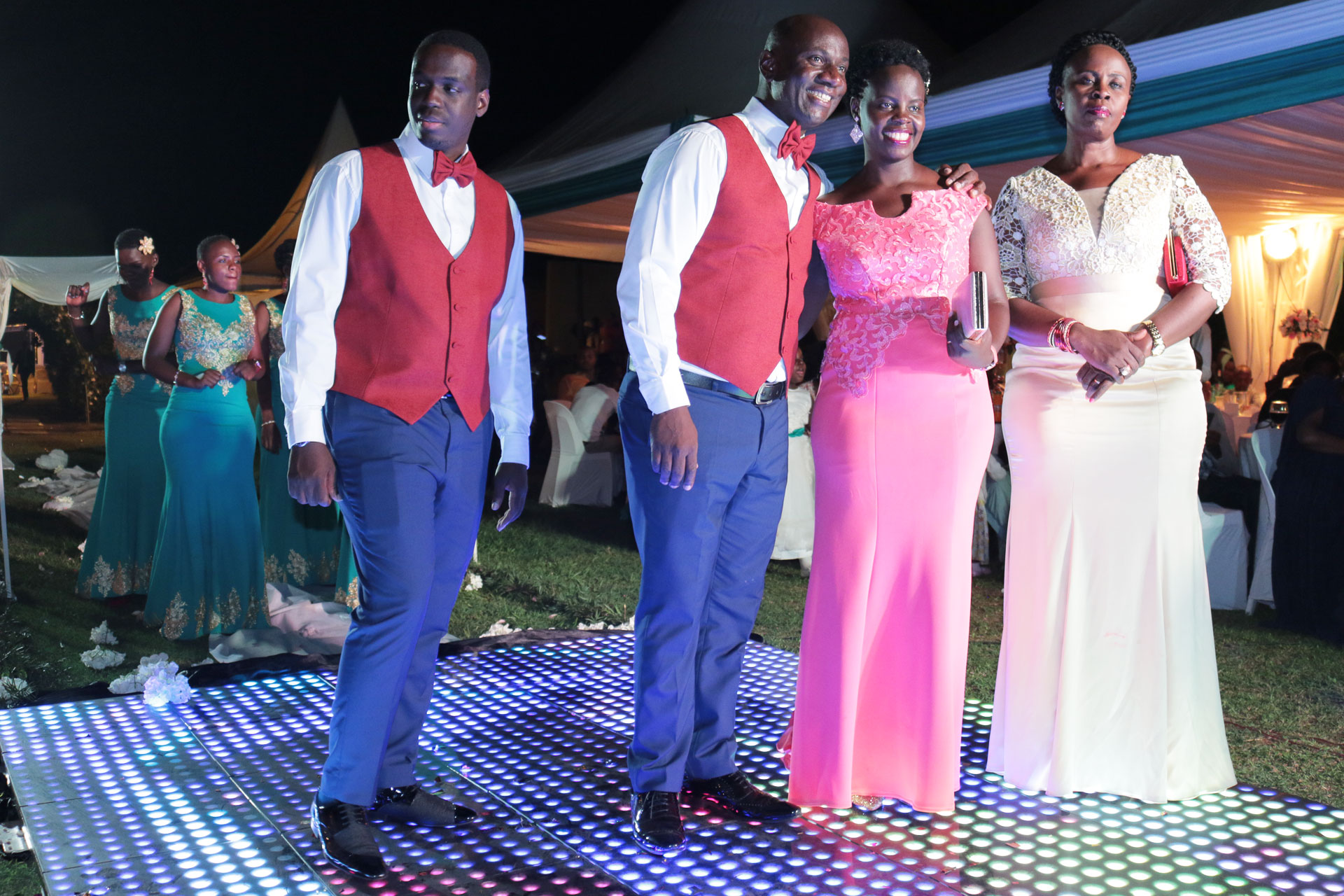 Did you involve a wedding planner?
Prince: No, my wife is more talented in this area. Our relatives and friends became workhorses of the day.  Peace's friends and family are great organisers plus my brother, sister and cousins.
Peace: With the help of the organising committee and friends we were able to pull off an eventful wedding. We are eternally grateful to each one of those who worked tirelessly!
What is the most memorable moment at your function?
Prince: Our first dance. We were tired and I thought she could not dance. She even had to first remove her shoes. However, when our song', Ed Sheeran's Perfect was played, I remember looking into her eyes and saying thank you. I still keep the video of our dance in the phone, it felt surreal.
Peace: I was happy throughout. The reverend putting our hands together and tying a knot with his cloak declaring that nothing should ever separate us stood out. And pronouncing us as husband and wife.
Were there any disappointments? What would you have changed and why?
Prince: Yes, my wife was distraught about the decoration. At most of our friends' events, she is in charge of the decoration. She knew everybody would be looking out to see how hers would turn out. She therefore put in effort to look for the best decorators, we also paid a significant amount for this. Although people said it was good, she felt short-changed. She immediately changed her face as we entered and that isn't the best thing for any groom. I had to keep on cheering her up including making faces.
On my part, I realised that both the MC and the chairman of the organising committee had forgotten the programme for the day. This resulted in us trying hard to remember who was to give a speech or not, and the agenda hence losing so much time that we had to speak before our parents did. It cost us in terms of explaining to those who were left out. We are still paying for that sin.
Peace: The preparation process went well. The decorator did a bad walkway! I ought to have been more pro-active at the identification stage.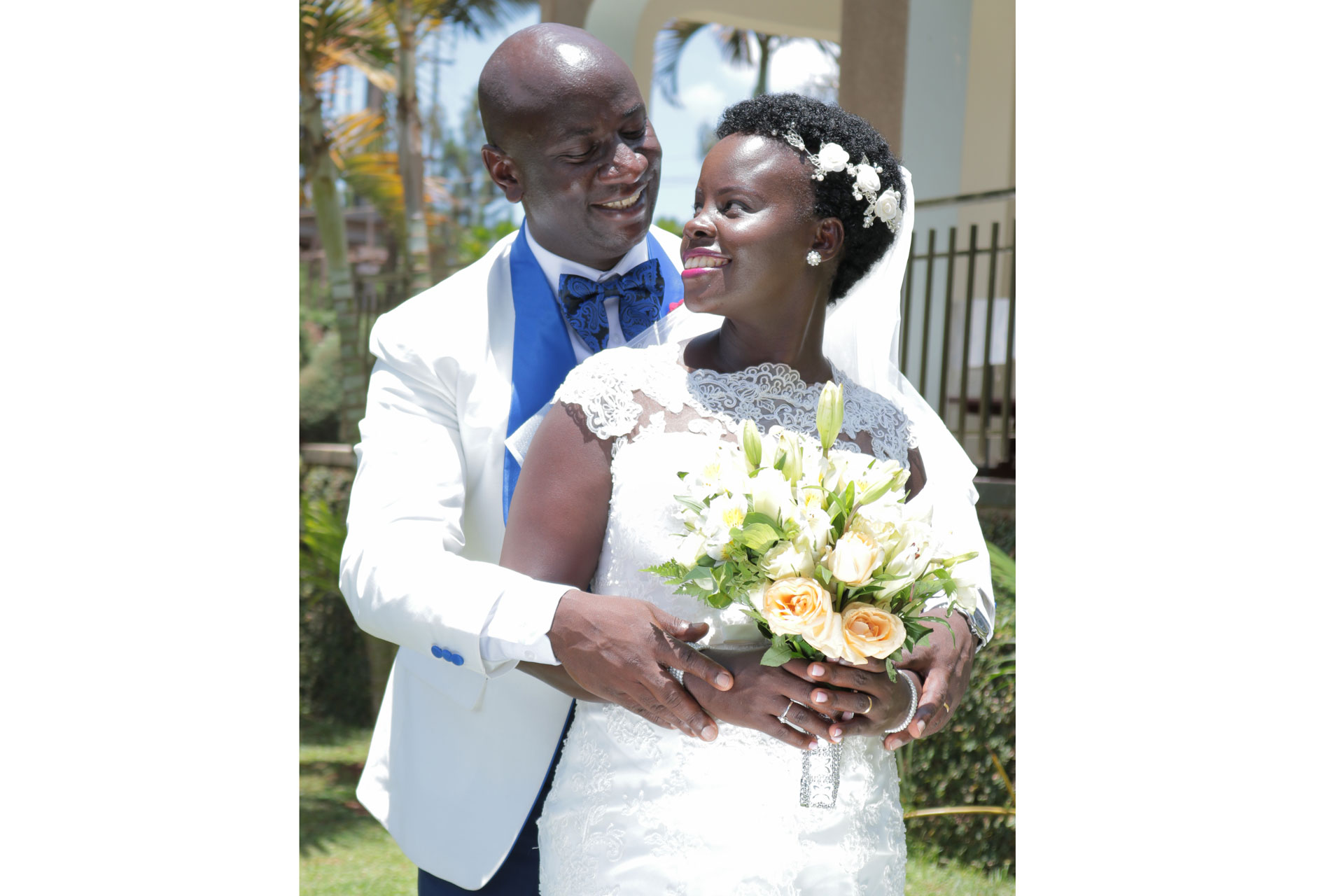 Where do you see yourselves in five years?
Prince: I imagine us as a model family, full of energy and love for ourselves and our children with a beautiful home and pleasant grown and distinguished careers in our different fields. I also see us serving God in the sphere of family, but also building our nation in varied ways. I see us as man and woman of substance for our society.
Peace: In the next five years we hope to have expanded our family God-willing and to have settled as highly committed parents ready to raise a bundle of some responsible and God fearing citizens of the world.  I look forward to growing and doing life together with my prince in a manner that will inspire someone out there who could be giving up or has given up due to their past hardships. We want to be that role model family that gives great honour to God.