By Nicolas Akasula 
Ugandan-UK based blogger, Ritah Kaggwa, got married to, Joseph Oshunkoya, a surveyor, in a lavish wedding on June 16. We reached out to them for their wedding story.
How did you meet Joe?
Ritah:  We ran into each other on the train. I was playing loud music and he approached me to complain about the distraction. We then exchanged phone numbers.
How did you feel when you met Ritah?
Joe: Ritah is beautiful and approaching her on the train was one way to get her attention. However, she was rude but I calmed her with my jokes. Later, I managed to convince her to a dinner date.
What do you remember during your courtship?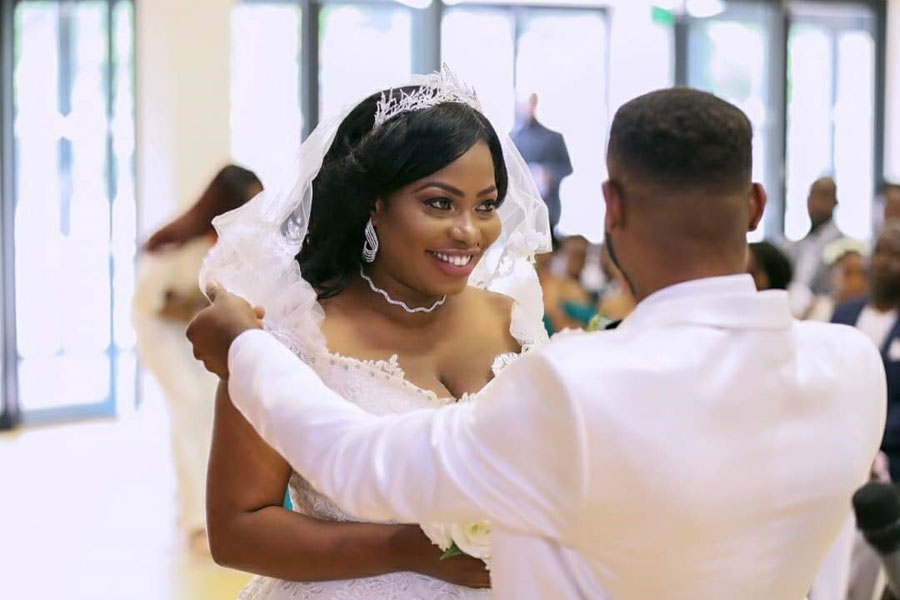 Joe: I had never seen a woman so neat and one who pampers a man like Ritah. She has since then not changed. She ensures I am smart and I eat well-cooked African food, you might think I married a Nigerian. She dislikes frozen food. She also compliments me all the time, and most importantly loves our children. She has changed my life.
Ritah: Joe is prayerful and talks to family.
What attracted you to each other?
Joe: She is optimistic, a trait so important because negativity is one of the leading causes of divorce. Positive thinking, communication, and positive living blesses all aspects of life. This makes marriage a priceless experience.
Ritah: Joe is God-fearing and always makes continued effort to impress me with his sense of humour. Everything he did was weird but hilarious. It took me long to give in.
What is your most memorable moment of that day?
Joe: When we exchanged vows.
Ritah: Walking down the aisle to meet my husband. You cannot believe I was teary.
Were you disappointed in any way on the D-day?
Joe: No, it was the best day of my life and I could not notice mistakes.
Ritah: Everything was on point.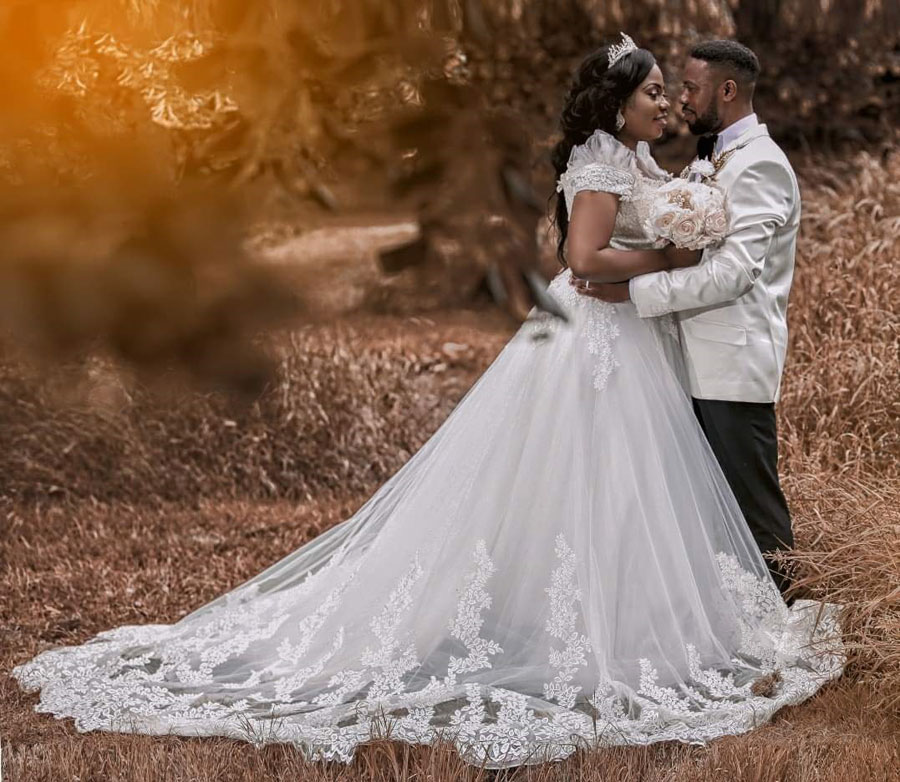 What clothes did you wear?
Joe: I wore a white tux from John Lewis.
Ritah: I donned a Caroline Castigliano gown. My husband paid for it but I never bothered to ask him the price.
Who comprised your entourage?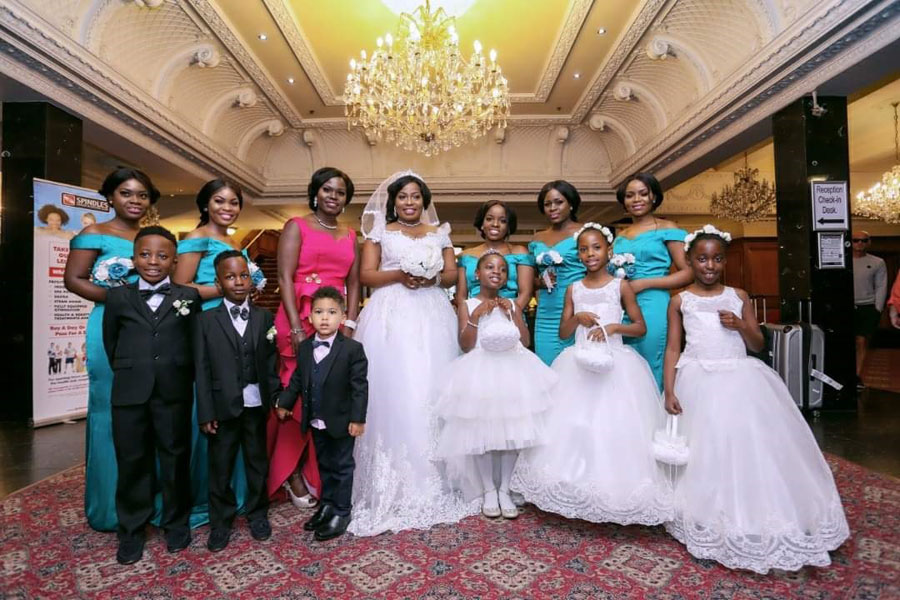 Ritah: I had five beautiful bridesmaids, two petal girls, and a flower girl.
Joe: I had five groomsmen, two petal boys, and one page boy.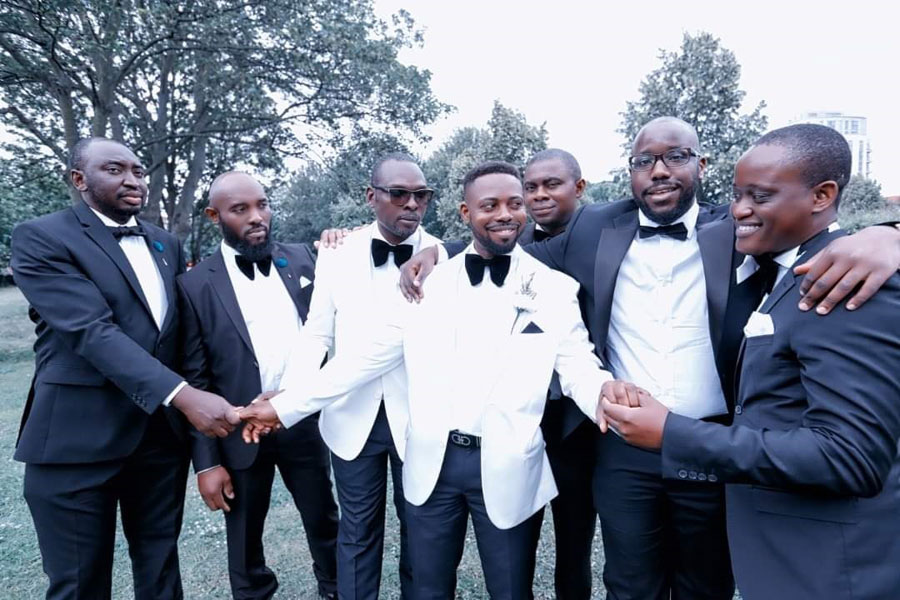 What cake did you have?
Ritah: Buttercream cake baked by Rosette of Cakes to Defer.
What was the most exciting bit about your honeymoon?
Joe: The joy on my wife's face was immeasurable.
Ritah: Celebrating our honeymoon with our children kept my heart at peace.
Did you fly in any of your relatives?
Joe: My parents and family are in the UK.
Ritah: Yes, my mother and cousins came around. My other siblings live abroad.
What challenged you during the preparations?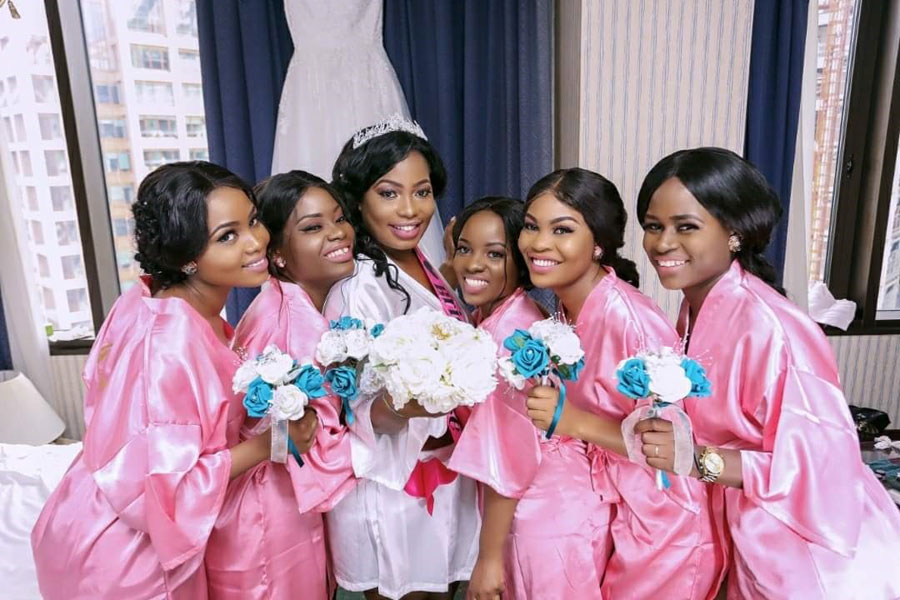 Joe: Saving for my dream wedding without waiting on friends or family.
Ritah: We did not keep time.
Did you have premarital counselling?
Ritah: Yes, from Good News Church. They really supported us. I will forever cherish my pastors.
Joe: A team from our church nurtured us to prepare for the new journey.
Given a chance to wed again, what would you do better?
Joe: Keep time. My wife kept me waiting in church for more than two hours and it made me tense.  I would never have to wait again.
Ritah: I would only thank God.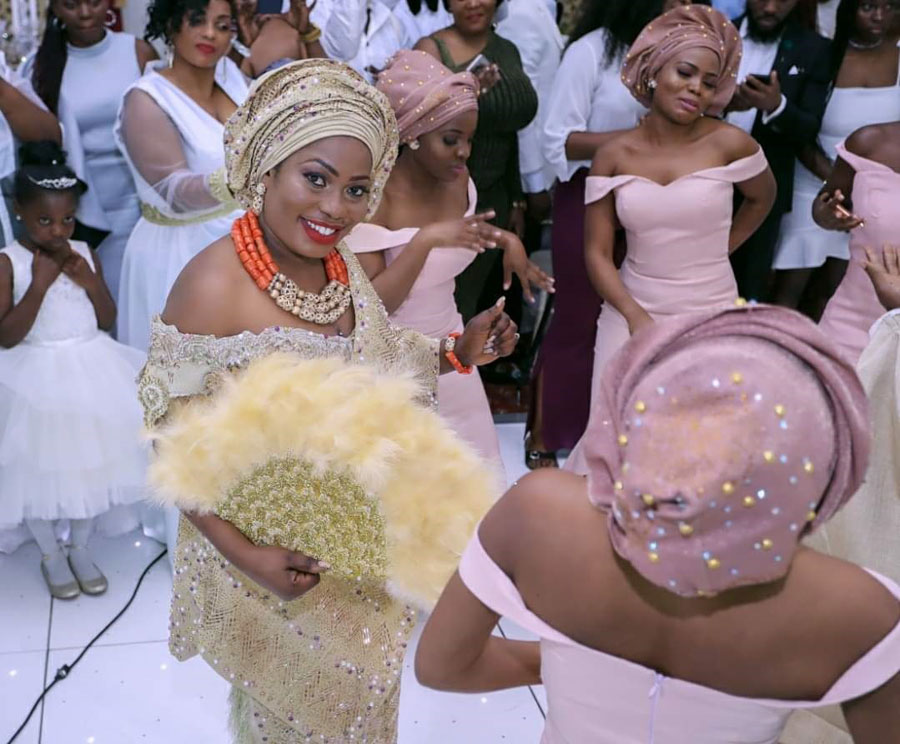 What is your advice to those intending to have their nuptials?
Joe: Love and care for your woman more than she does you.
Ritah: Put God in every move you make.
What is your take on the rampant marriage break-ups?
Ritah: People tend to jump on the marriage bandwagon when they are not ready. In the end, they are likely to avoid getting into a conversation with their partners.