By Maria Immaculate Owechi
Tanzanian singer, Rajab Abdul Kahali popularly known as Harmonize is officially married to his Italian fiancée Sara Michelotti.
The Nikkah ceremony (Muslim wedding) took place on Saturday September 7 at Serena Hotel in Dar- es- Salaam.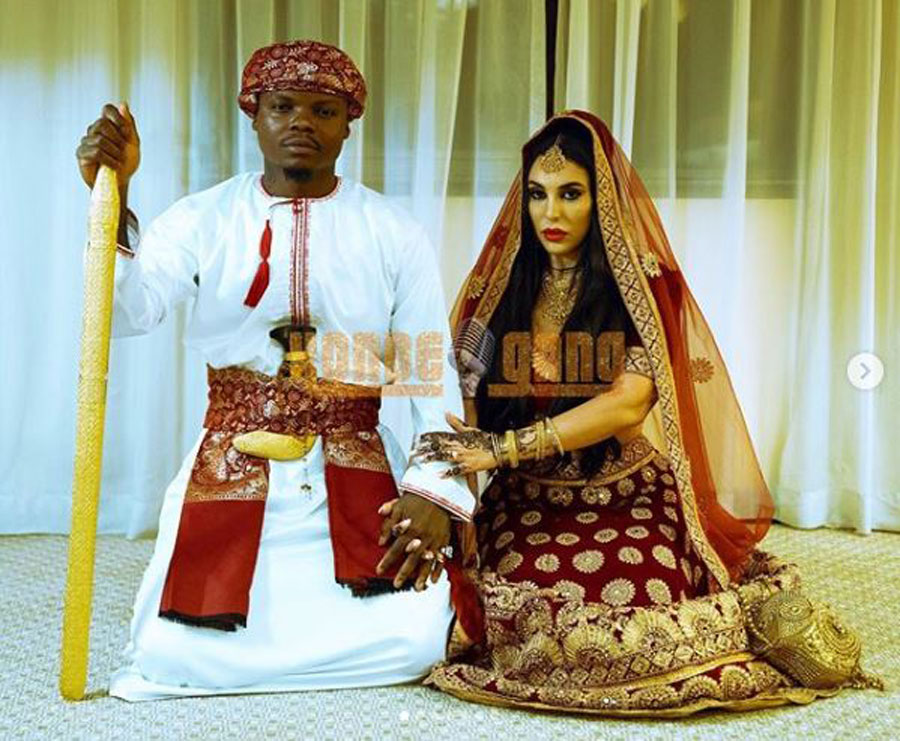 According to the Citizen Newspaper, it was a private ceremony with a guest list of only 100 people that included close family members and friends.
It is reported that the singer's former bandmates from Wasafi Records like his mentor, Platinumz Diamond, Lavalava, Rayvanny, and other members were not in attendance.
This is probably because last month Harmonize quit the music group to start his own label called Konde Gang.
For the Nikkah ceremony, the bride wore a maroon and gold patterned designed Indian sari and covered her hair with a large scarf of the same colours and designs.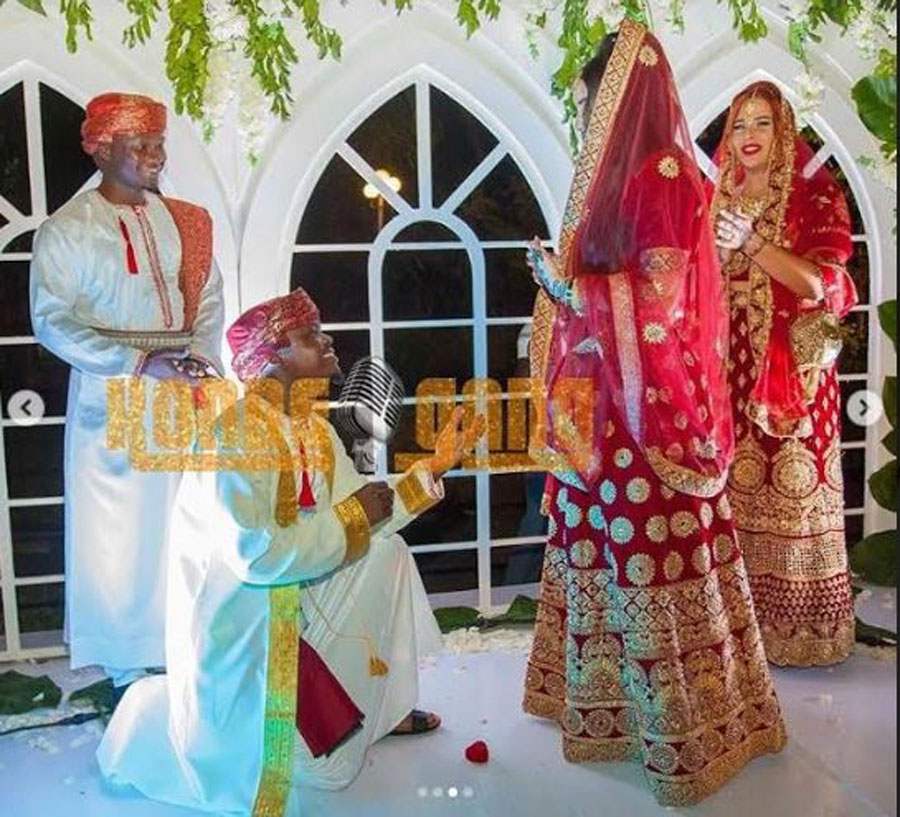 She then placed the Indian Tika jewelry on her forehead as a hair accessory, plus a statement necklace and bangles.
The groom was dressed in an Arab Inspired white tunic with maroon embroidery on the collars.
The singer made sure the colours on his head wrap and the cloth tied around his waist were the same as his bride's outfit.
In a video shared online, at the reception, Harmonize wore a light blue suit as he danced with Michelotti wearing a lace V-neck mermaid gown with a princess tiara and long veil.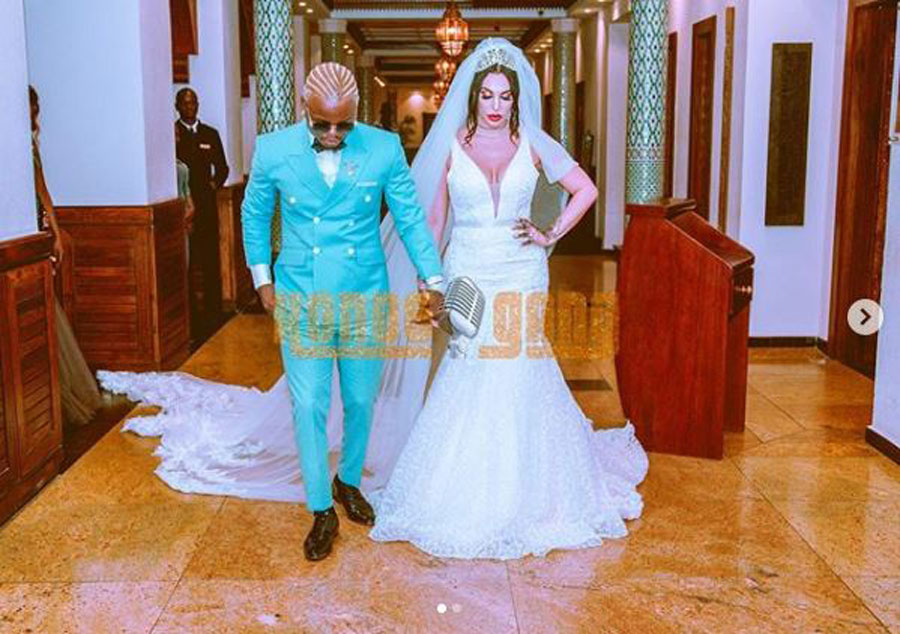 The ceremony has taken place five months after the singer behind the Kwangaru hit, proposed to his partner of two years in April 2019 in Rome, Italy.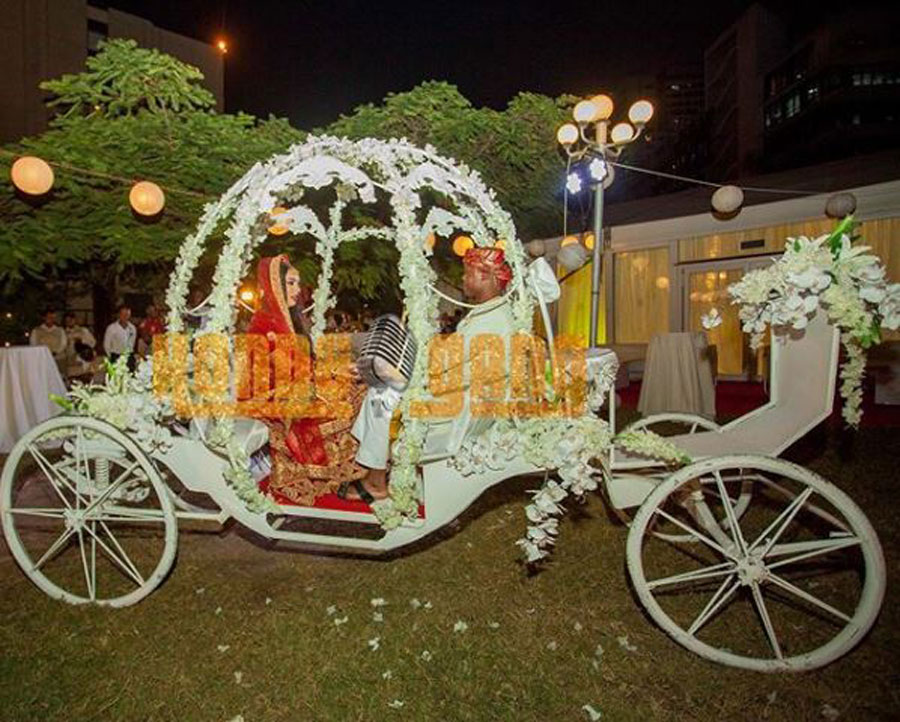 Since 2018, the couple has been rumored to call the relationship off because of different accusations of cheating on both parties.
This made many fans doubt if their wedding ceremony will come to pass since their love life was hanging on a bare thread.