By Maria Immaculate Owechi
As someone once quoted; true love cannot be found, but it can find you no matter where you hide.
Susan Njogu, a Kenyan national born in Elburgon, Nakuru County, had moved to Adelaide, Australia, two years earlier for studies. Susan enrolled for a diploma in working with the disabled and after completion, she was invited to a company for an interview not knowing what destiny that prepared her for.
Philip Eling, an Australian who had published his first book in 2012, titled Life Is What You Make It on Page 74 is quoted to have predicted that someone would love him wholeheartedly.
And definitely, Susan was that amazing lady that would one day come into his life and love him unconditionally regardless of his physical disability.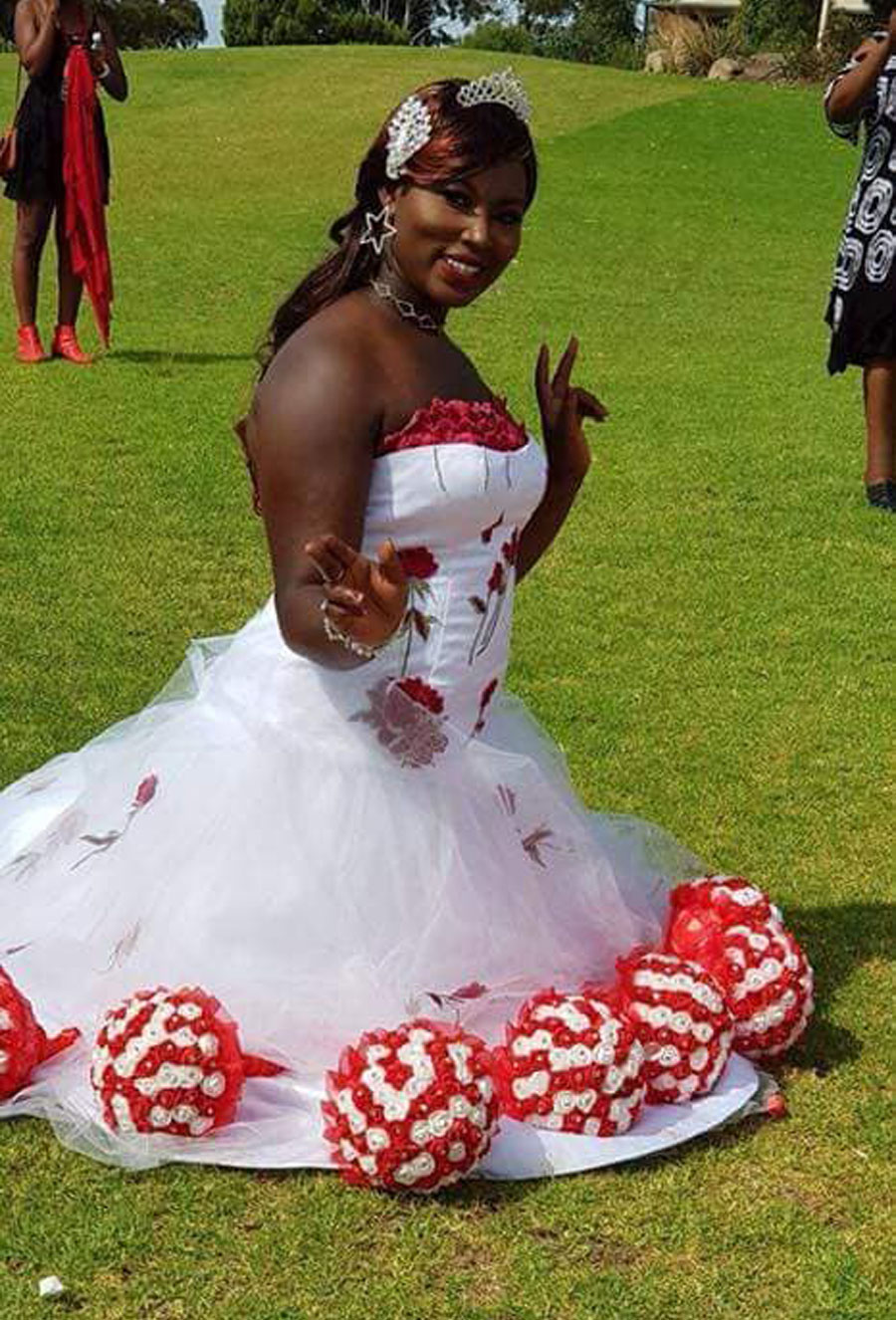 In a recent interview with Nairobi news publication, Njogu revealed that their love was at sight. "Nothing about him bothered me, especially because I had related with many disabled people while studying," Susan explains.
Philip , the man who had love struck the Kenyan national was born 30 years ago with muscular dystrophy, a disease that causes progressive weakness and loss of muscle mass. So from the age of five, he had to use a wheelchair.
On their first encounter, Susan narrates that they chatted for a while and exchanged contacts. And shortly afterwards, Philip took her out for their first date.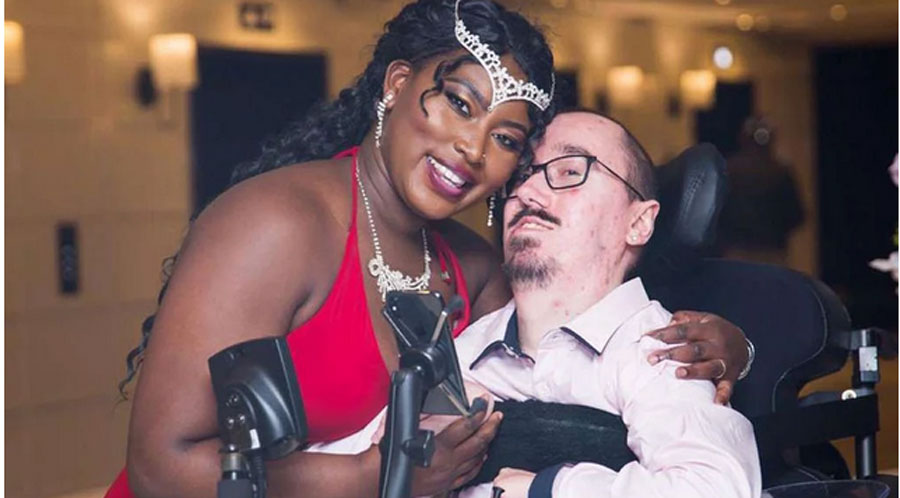 "He invited me out for coffee, and you can imagine my surprise when I found his mother sitting with him. She was also part of our meeting. I was a bit nervous at first, but it turned out great," she says, laughing.
The relationship blossomed resulting into an engagement six months later.
"We both knew what we wanted, so there was no doubt about that. We wanted to spend the rest of our lives together," says Susan.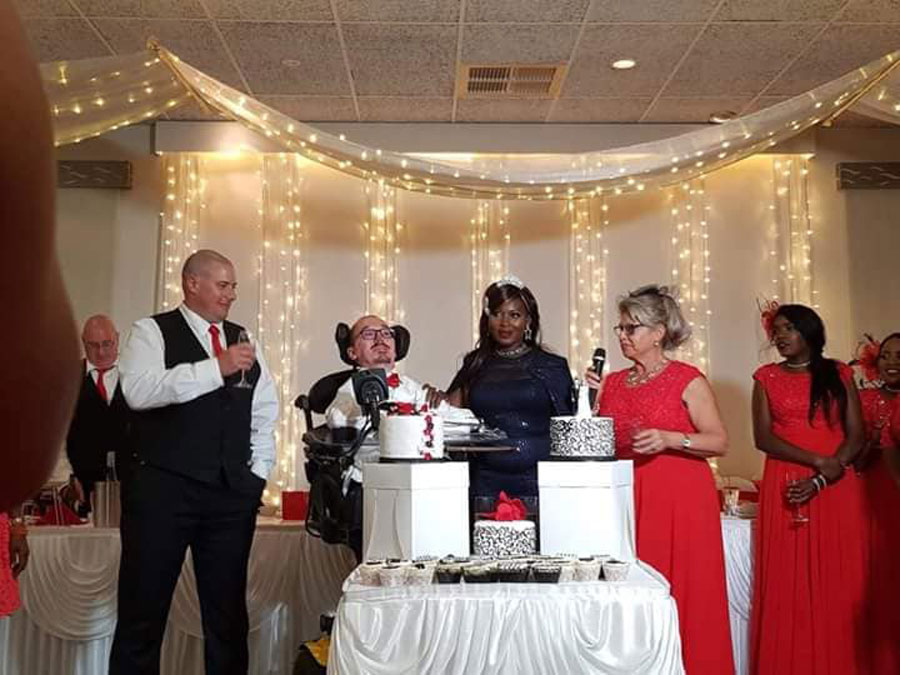 Philip now had the hard task of convincing Susan's parents that he could take care of her. Since according to him Africans are usually not as open-minded as whites but he gained their approval.
"They gave us their blessings at once. They were completely alright with our decision, and especially because they knew how passionate I was about helping the disabled. I was ecstatic," she chips in.
On January 27, 2018, they tied the knot in a red-themed garden wedding in Adelaide which paved way for their new life as a married couple.
Their wedding went viral on social media,  causing mixed reactions with some people being inspired while others severely criticized their union.
"People said I only did it because I wanted to get money from him, but I sort of expected that reaction from them. I was very relaxed and prepared for it. I got comfort from knowing that our union was ordained by God," Njogi explains.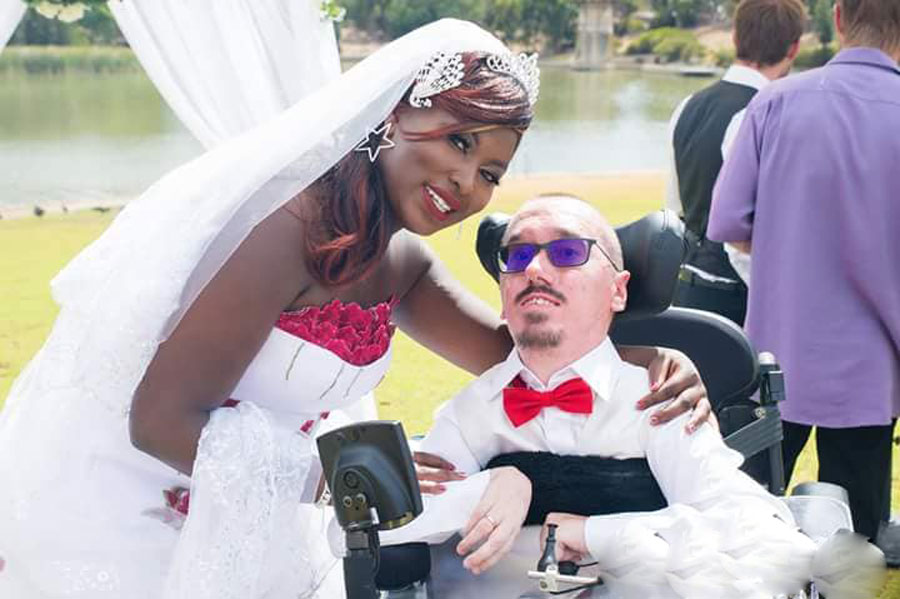 Njogi adds that she didn't bother responding to the negative comments because she owed no one an explanation.
It has since been a year and a few weeks since the wedding, and the now Mrs. Susan Eling describes their marriage so far as fantastic.
"I have had the most memorable moments of my life. God has always been on our side. Just as we have plans and goals together, we also have ups and downs like any other couple. But the most important thing is that we always lift each other up," she narrates emotionally to the reporter with her eyes brimming with tears.
This is true to the saying that anyone can make you smile, many people can make you cry, but it takes someone really special to make you smile with tears in your eyes.
Susan reveals that her husband takes care of her like any other husband would, and she takes care of him too.  Rather than what people assume that she is the one exclusively taking care of him.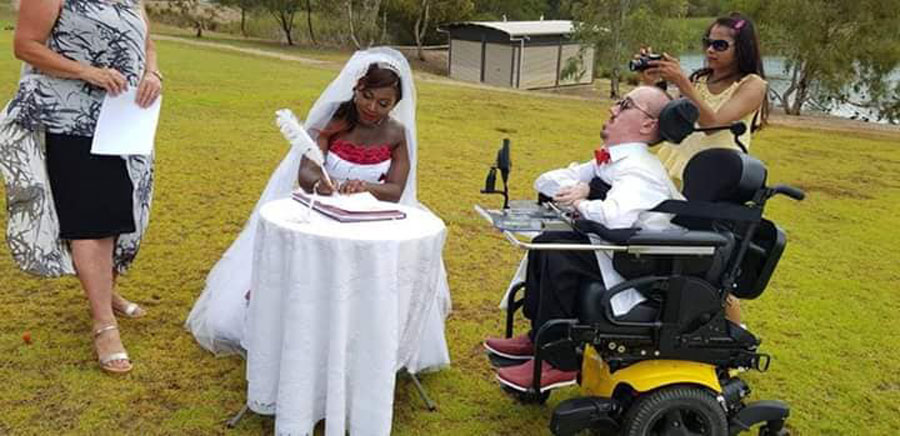 For their future plans, Mrs. Eling says that they are still working on building themselves, especially their skills, because they would want to move back to Kenya and run an organization that helps the disabled.