By Maria Immaculate Owechi
In the early 2000s Martin Sseku (38) was a well-known Ugandan gospel artiste for his rare and energetic gospel songs with dance moves that entertained revelers even from the secular world. He was famously known for his hit "Koona Endogo"
Sseku disappeared from the music scene for a while until last year on 8 September when he held a successful comeback concert at Serena Victoria Hall, Kampala.
One of the highlights of the night was when he introduced a fellow gospel musician, Sandra Nicole (29) as the lady he was set to marry before the end of the year.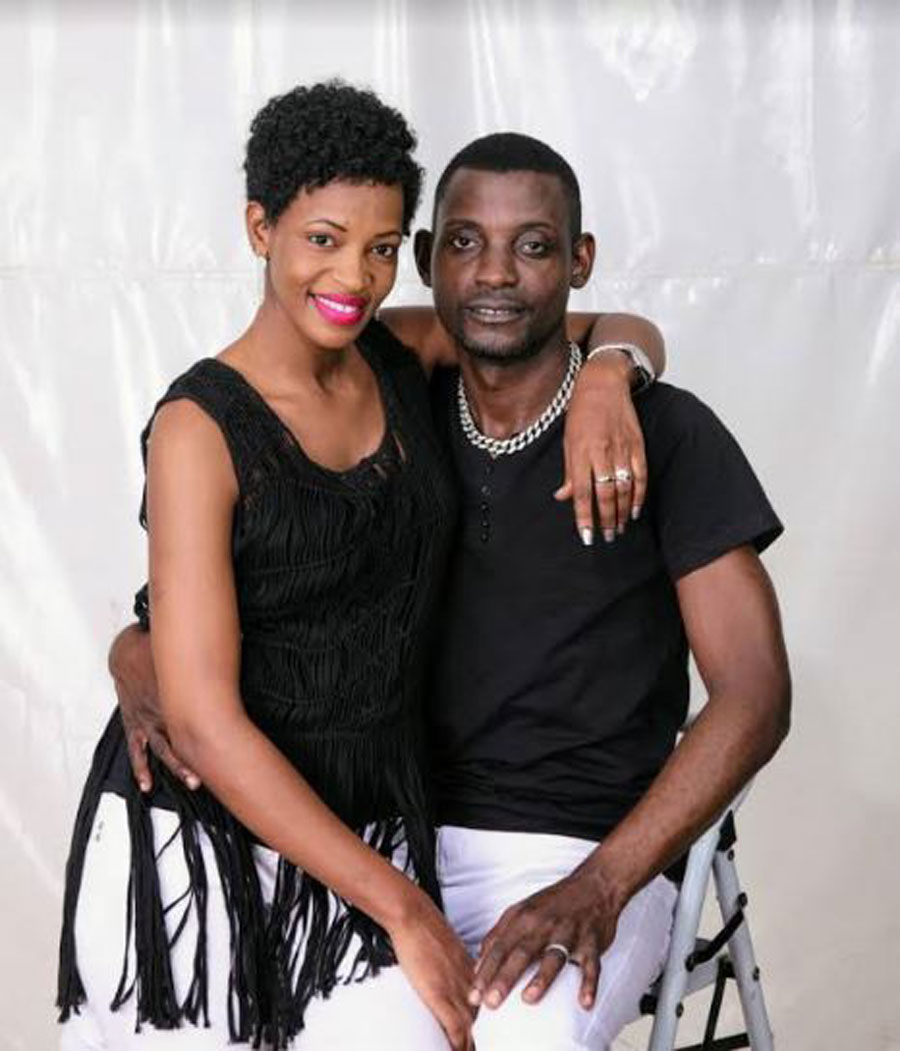 Sseku revealed that it was the love for ministering through gospel music that brought them together.
The couple had their introduction ceremony on 15 December, 2018 at the home of Nicole's parents in Kitinda, Entebbe.
Two weeks later, on 30 December they were joined in holy matrimony at Victory City Church, Ndeeba.
The couple spoke to our writer about their wedding.
When and how did you meet?
Sseku: We met five years ago when we had gone to minister at Entebbe Miracle Center.
When did you eventually start dating and for how long?
Sseku: We dated after three years of knowing each other. We dated for two years.
When did you decide to make the relationship formal by proposing?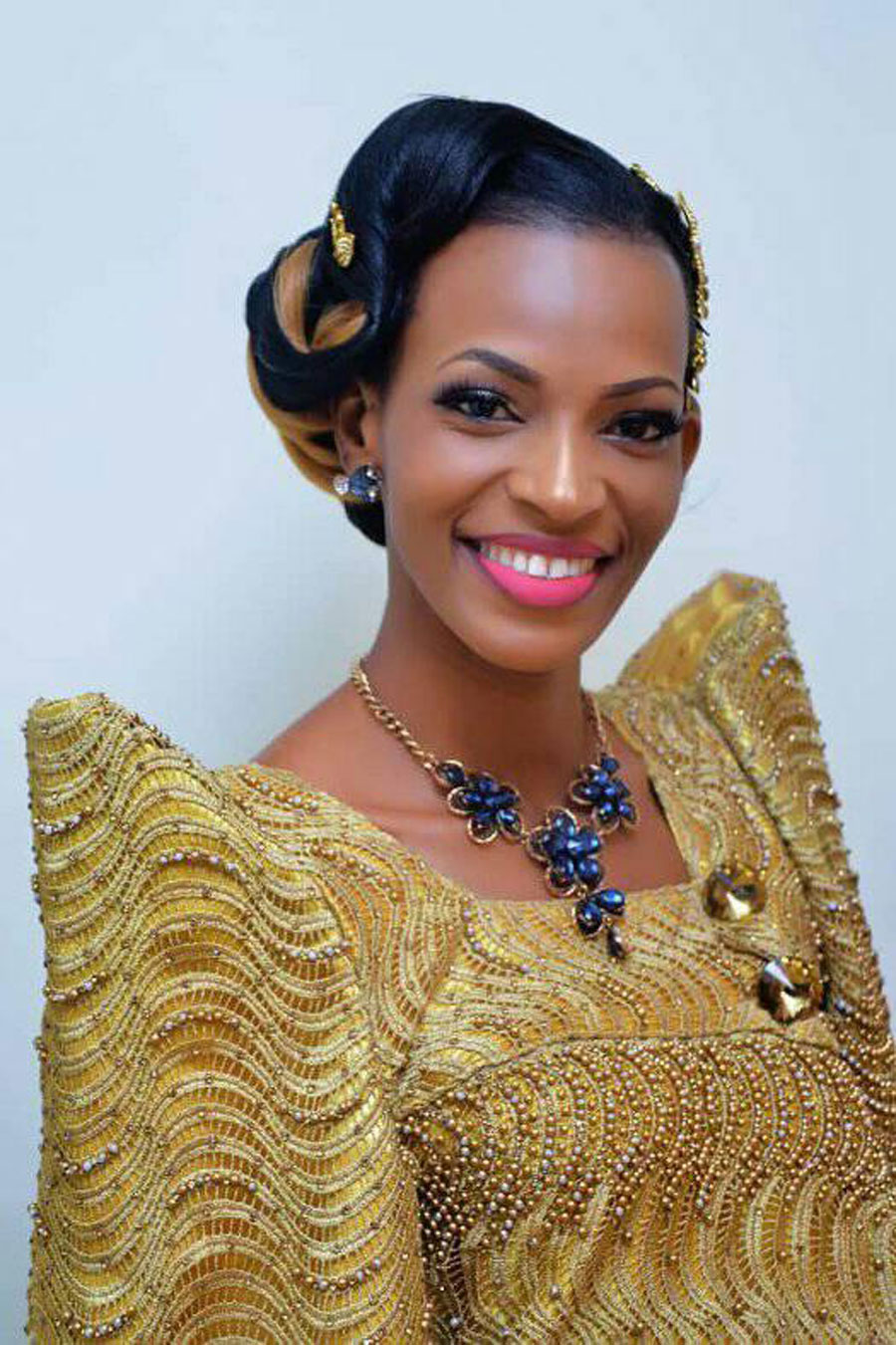 Sseku: In February 2018, I told her about my decision to inform her family about my intentions to formalise our relationship.
On 26 May, I was escorted by four people to a kukyala ceremony at her aunt's place where I formally proposed with a ring.
I also gave the aunt a letter to give to her parents with the dates already set and an inquiry about the bride price. The reply came in a week after.
How did you raise funds for the two ceremonies?
Sseku: I had four meetings a month before the ceremonies where family, friends and well-wishers contributed generously.
My wife also had separate meetings with her family and friends.
What was the budget and bride price for the Introduction ceremony?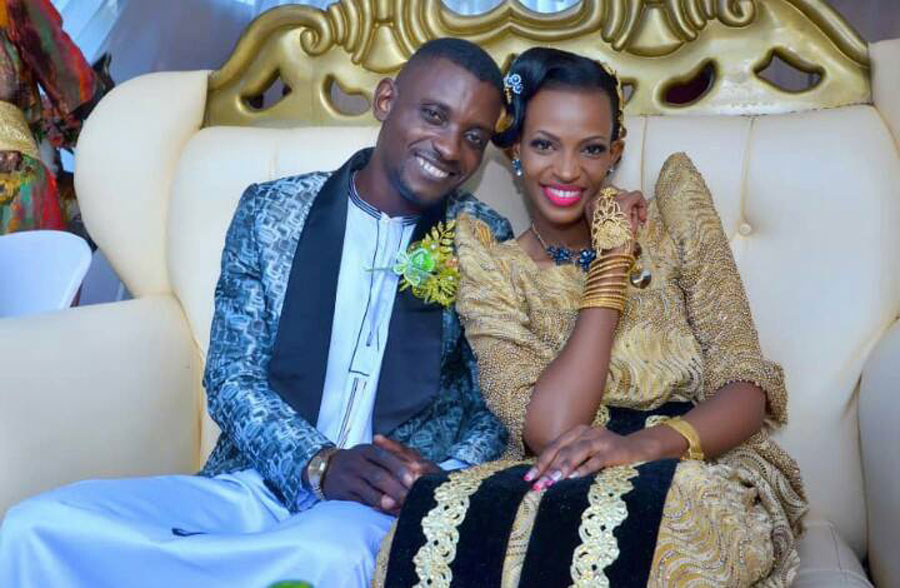 Sseku: The budget was an estimate of Shs15m. For the bride price, I was told to bring four Friesian cows, two goats and furniture as the mutwalo.
How many people escorted you to the traditional ceremony?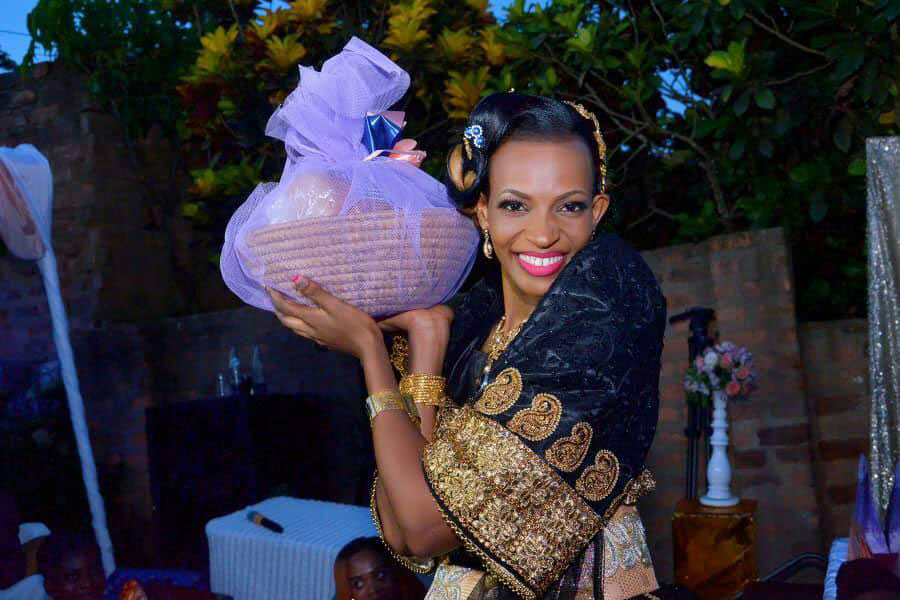 Sseku: I was escorted by 50 people as requested by the bride's family.
What was the budget for the church wedding?
Sseku: It was close to Shs20 m and we invited 400 people.
What was the reception venue and how many guests did you invite?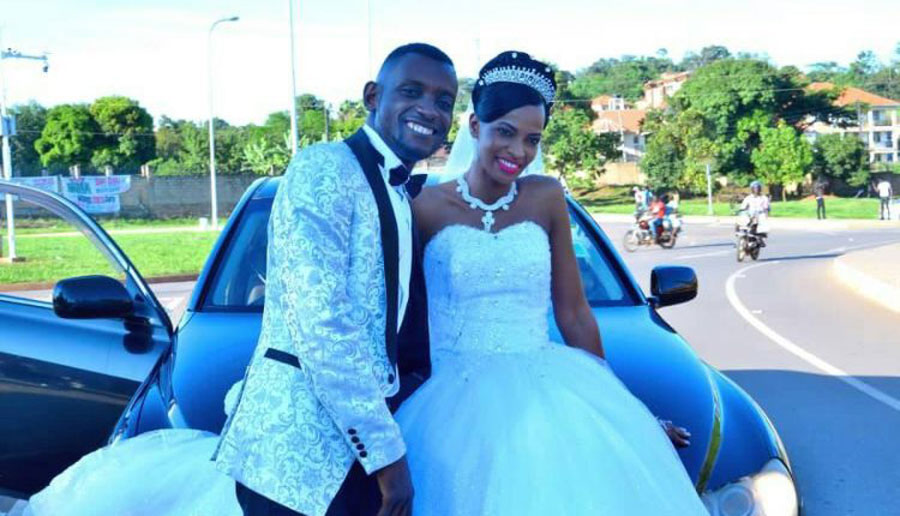 Sseku: The reception was at Springs Garden, Munyonyo.
What was the most expensive item on the budget?
Sseku: Food at Shs6m.
Did you involve a wedding planner?
Sseku: No, there was no need because we could plan our ceremony on our own.
What were you doing on the eve of the wedding day?
Sseku: I was preparing my suits and also getting in touch with all the service providers to ensure everything was running smoothly.
Nicole: I was getting my nails done and relaxing with my entourage.
What was the theme colour for your wedding?
Nicole: My favorite colours, peach and white, were the theme colours.
What did your entourage comprise of?
Sseku:  Friends and fellow gospel artistes. My close friend Martin Male was the best man accompanied by six groomsmen and a page boy.
Nicole: The best man's wife, Agnes Male was the matron plus six bridesmaids and a flower girl.
How much was your suit and where did you buy it from?
Sseku:  My suit including shoes and a belt went for Shs1 m from Turkish Garments on Kampala road.
Who styled your hairstyle and applied the make-up? How much did it cost?
Nicole: With the entourage we went to Family Trees Salon, Namasuba where they styled our hair and applied make-up all at Shs1.5m.
Where and how much did your wedding gown and changing dress cost?
Nicole: My wedding gown and accessories came from the same place where I styled my hair and make-up.
For the changing dress my mother got it for me since she is also a designer too. Even my outfits from the introduction ceremony all came from her and my husband just made the payments.
For the wedding gown and changing dress I spent about Shs3m. I am not quite sure because my husband made most of the payments.
Where did you buy your rings from and at how much?
Sseku: We brought them from Raj Jewellers on Kampala road at Shs800,000.
What type of cars did you hire and at how much?
Sseku: We hired two ML Mercedes formatic cars and a C Class Mercedes at Shs1.3 m.
How many tiers was your wedding cake and how much did it cost?
Sseku: Our cake had five tiers and four giveaway pieces at Shs2m by Sheeba's Palace Cakes on Nabunya road in Kampala.
What challenges did you face while preparing for the ceremony?
Sseku: The ceremony took place in December which was a tricky month because the service providers become very expensive since it's a peak wedding season.
Nicole: I had no challenges.
Did you have any disappointments?
Sseku:  No, everything went as planned.
Nicole: I had none because the service providers delivered to our expectations.
What did you enjoy most during the wedding ceremony?
Sseku: We both enjoyed the dancing time and the performances by different gospel artists like Pastor Wilson Bugembe, Levixone, Florence Rukundo, Julie Meeme, Don Emma among others.
Nicole: The cake was also so tasty. I enjoyed eating it.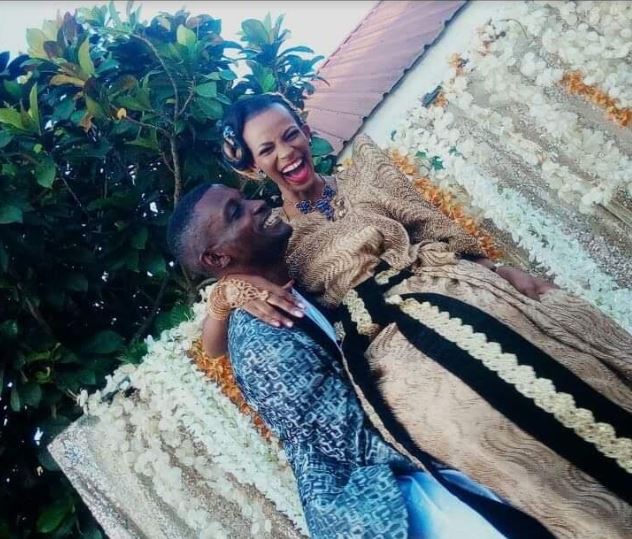 Did you go for honeymoon?
Sseku: Yes, we went but we prefer to keep the destination a secret.
What did you learn during premarital counseling?
Sseku: We were taught how to adapt and be patient with each other in case of differences in character.
Nicole: We were taught the importance of having open communication in case of challenges, how to handle finances and taking care of your family.
What advice do you give to those intending to get married?
Sseku: Take time to get to know each other before getting married and marry for love, not fame or money.
Nicole: Ensure your partner is your best friend which can help in understanding each other.