By Maria Immaculate Owechi
Two Kenyan women from Busia town have shocked locals after they swapped husbands because of failed marriages on either side.
In an interview with Nairobi News, Lilian Wetu, 28 says her husband, Kevin Barasa chased her out their matrimonial home after getting another woman, Milicient  Auma 29, about a month ago.
In retaliation she also eloped with Auma's husband, Christopher Abwire leading to the formalisation of the relationship three weeks ago.
Wetu, the mother of three narrates that about a month ago, her husband came home with a woman in the evening and told her she was his cousin.
"He ordered that I cook for her and prepare where she would sleep," she narrates.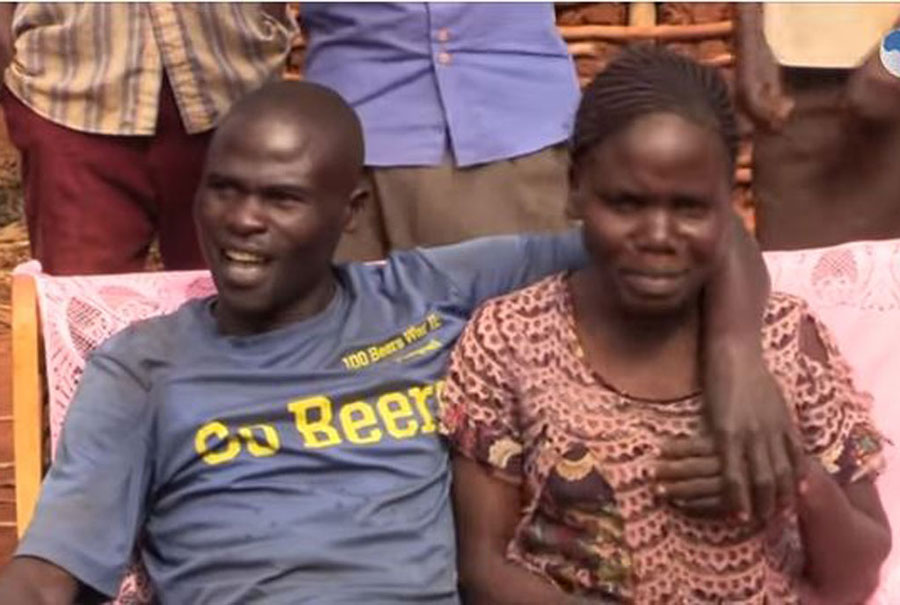 Wetu being suspicious of the supposed visitor who was wearing her husband's jacket interrogated Auma until she revealed the truth.
She says upon interrogation Auma armed with a knife boldly informed her that the house now belonged to her and she should leave.
Wetu adds that Barasa was in full support of his new 'wife' and told her to vacate the house for the new bride.
Calls from her siblings did not help and Wetu was advised to leave her husband's home.
Wetu then paid a visit to Abwire's home lamenting how his ex-wife had snatched her husband
As it turns out, Auma, a mother of two had taken over Wetu's home after abandoning her estranged husband Abwire
The father of her children tried searching for her but had to abandon his mission after finding out that his wife had eloped with another man.
The two comforted each other leading to a blossoming of new relationship.
The website reports that Abwire has convinced his new found love to settle with him and even told her to go pick her children to stay with them.
Barasa was thrilled with his ex -wife's new reunion because he is now free to enjoy his new wife.
He said, "I will never try to follow her since she was a burden to me and I never loved her."
On the other hand, Abwire commented about his new catch saying, "Since this woman came here, I am at peace. I am no longer having sleepless nights as before. Everything I need she gives me."
Online users were puzzled about the scenario but said as long both parties are happy that is what matters.

One wrote, "So all of them are Happy, Yesuuuuuu !!! I don't see anything wrong, they should exchange the kids too though the other one has 2 then the other one 3."
Another added, "Sometimes we face problems because we are in love with wrong partners. Let them enjoy their new life."
"It's so common that people stay in marriages which are actually not meant for them but only persist because of fear for words. Your actual right partner maybe out there struggling just like you in a marriage that isn't meant to be," another commented.
"One man's meat is another man's poison. Interesting, God bless them," an amused user commented.