By Maria Immaculate Owechi
Joanitah Nakiito, a wholesale owner in Kikuubo, Kampala, shares that last year as a matron to a cousin, she was unhappy with the choice of outfits.
"My cousin's matron fell sick a day before the introduction ceremony and I was requested to step in for her," she narrates.
Nakiito says she was told not to bother carrying her own outfit because she was the same size as the sick matron and would fit in her clothes.
"I felt disappointed on the Introduction day when I saw the orange gomesi they had chosen for me did not blend well with my dark skin tone," she says. "To make matters worse it was a matching outfit with that of the bridesmaids yet as a matron felt I had to dress differently."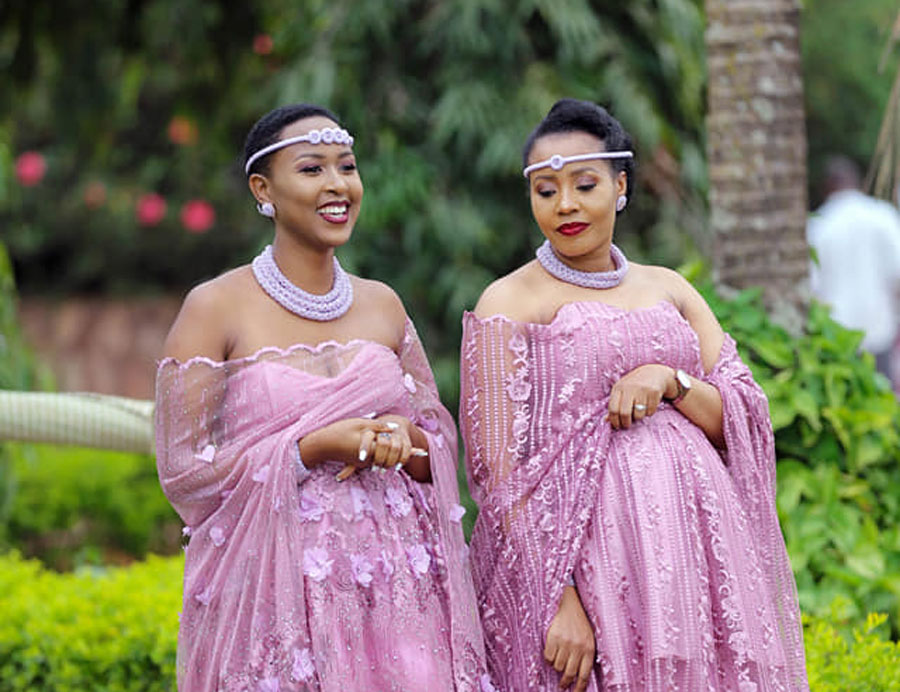 Aisha Nansamba, the proprietor of Aisha Cultural Collections on Namaganda Plaza, Kampala, says for traditional weddings, most brides hire plain colourful outfits without much elaborate designs and patterns for their entourage.
She adds that this does not change the fact that the matron should have a distinctive outfit that differentiates her from the other bridesmaids for purposes of easy recognition by the guests.
The following are tips on how a matron can be elegant for a traditional wedding without taking the limelight away from the bride;
Wearing different shades of colour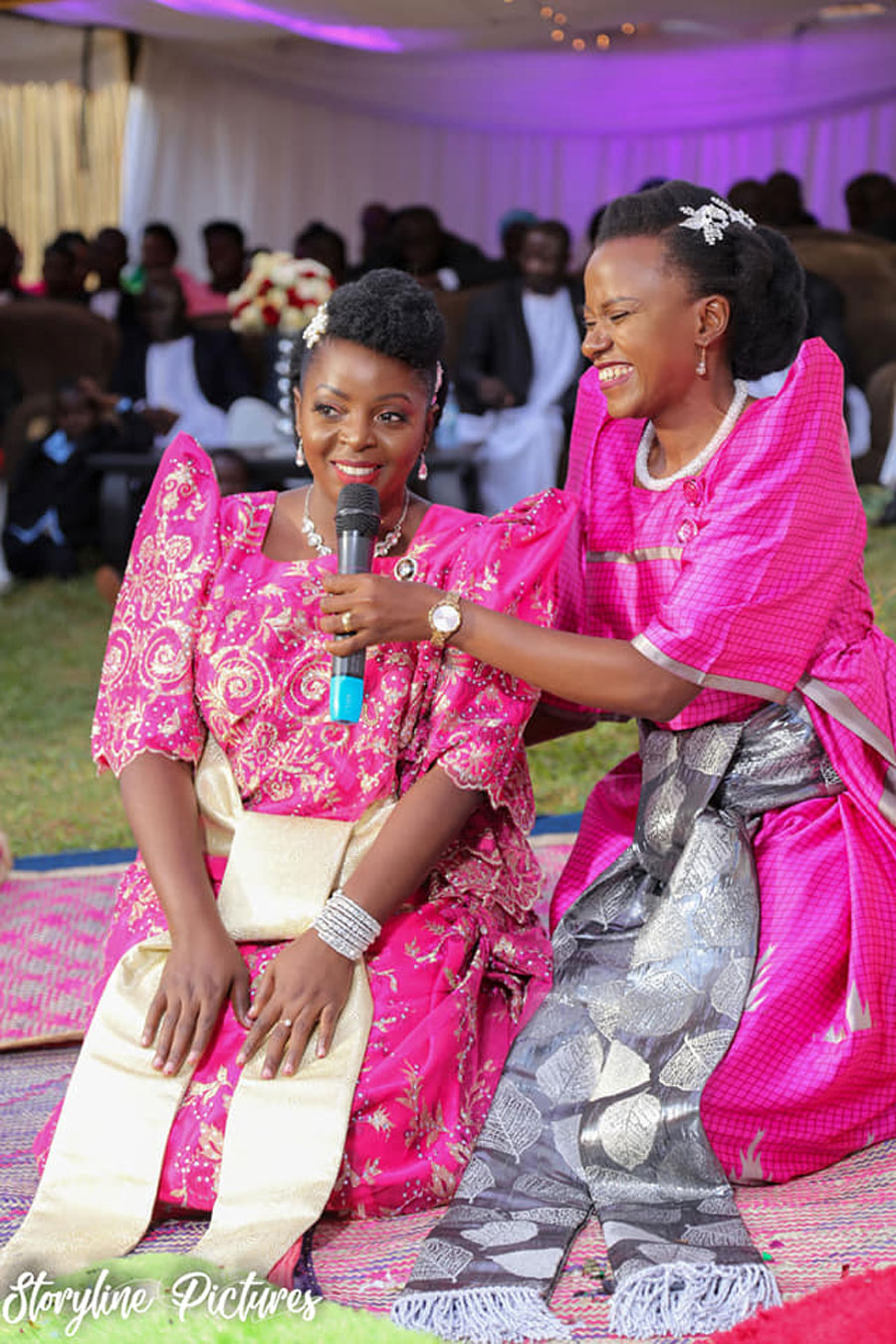 Nansamba says if the bride has chosen a certain theme colour for her entourage; it's possible to select the outfit in different shades for her and the matron.
Loretta Komuhangi, a bank teller with Centenary Bank, Makerere branch, shares that on her Kuhingira ceremony (Western Uganda traditional wedding) early this year, her theme colour was blue.
"To stand out I wore a royal blue lace Suuti with glittery patterns while my matron wore a silky light blue Suuti with red floral prints," she explains.
Loretta says the floral prints made her matron smart and different from the other bridesmaids who wore plain light blue outfits.
Nansamba however cautions that the bride should also be mindful of the colors she chooses for her entourage because some may not blend well with certain skin tones.
Having traditional outfits with different types of designs, styles, fabrics and patterns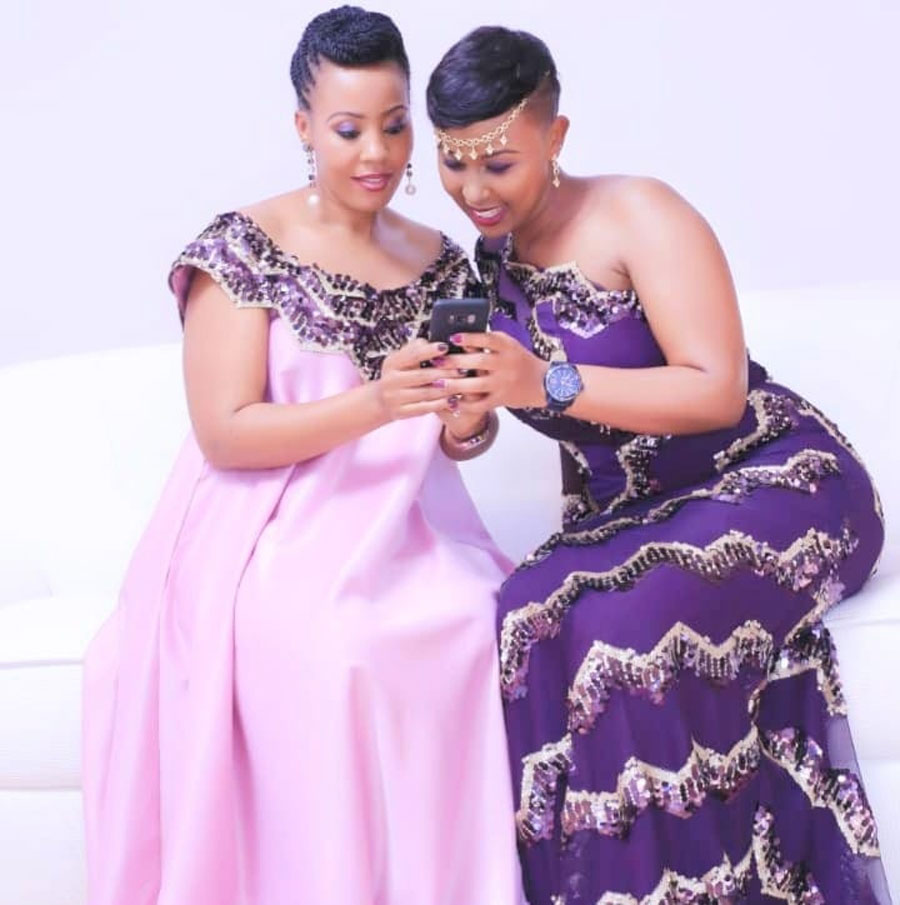 Franchier Koraneza, a tailor with African Genuine Designs in Kireka says the matron can wear different fabric and patterns from the bride so that they are both equally smart but different.
Ketrah Achan, a distributor and seller of Organic honey who worked with Koraneza as matron for a friend's traditional wedding in 2011 shares how they coordinated their Kitenge outfits.
Achan reveals that the entire bridal entourage was going to wear the same Kitenge but the fashions had to be different.
"The tailor-designed lace material for the top part and medium sleeves for the bride's dress while for me they just added lace at the arms," she explains.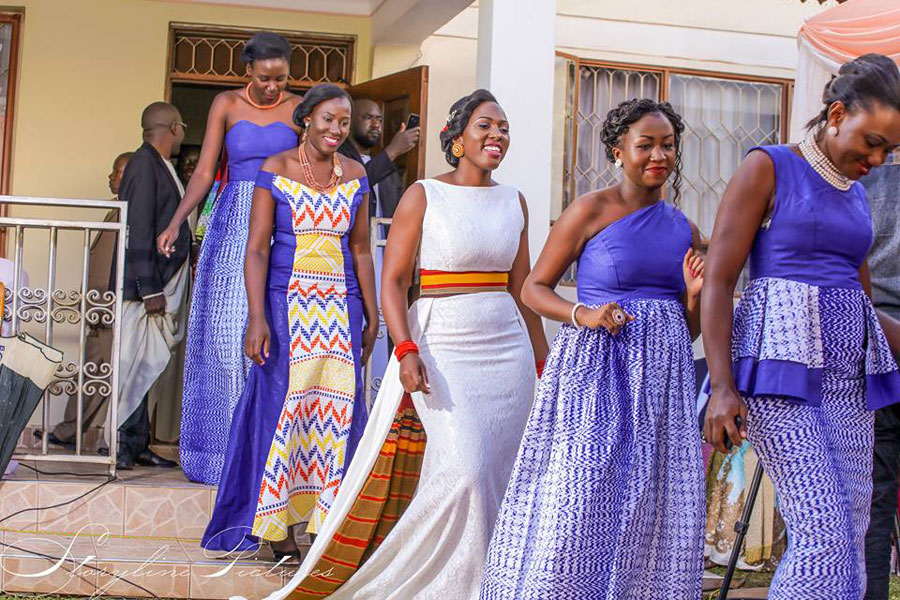 Achan adds that to further differentiate them, the bride's dress was ballroom while hers was a mermaid.
She says the bridesmaids having no added lace to their dresses, thus making her stand out from them.
Styling the hairstyles differently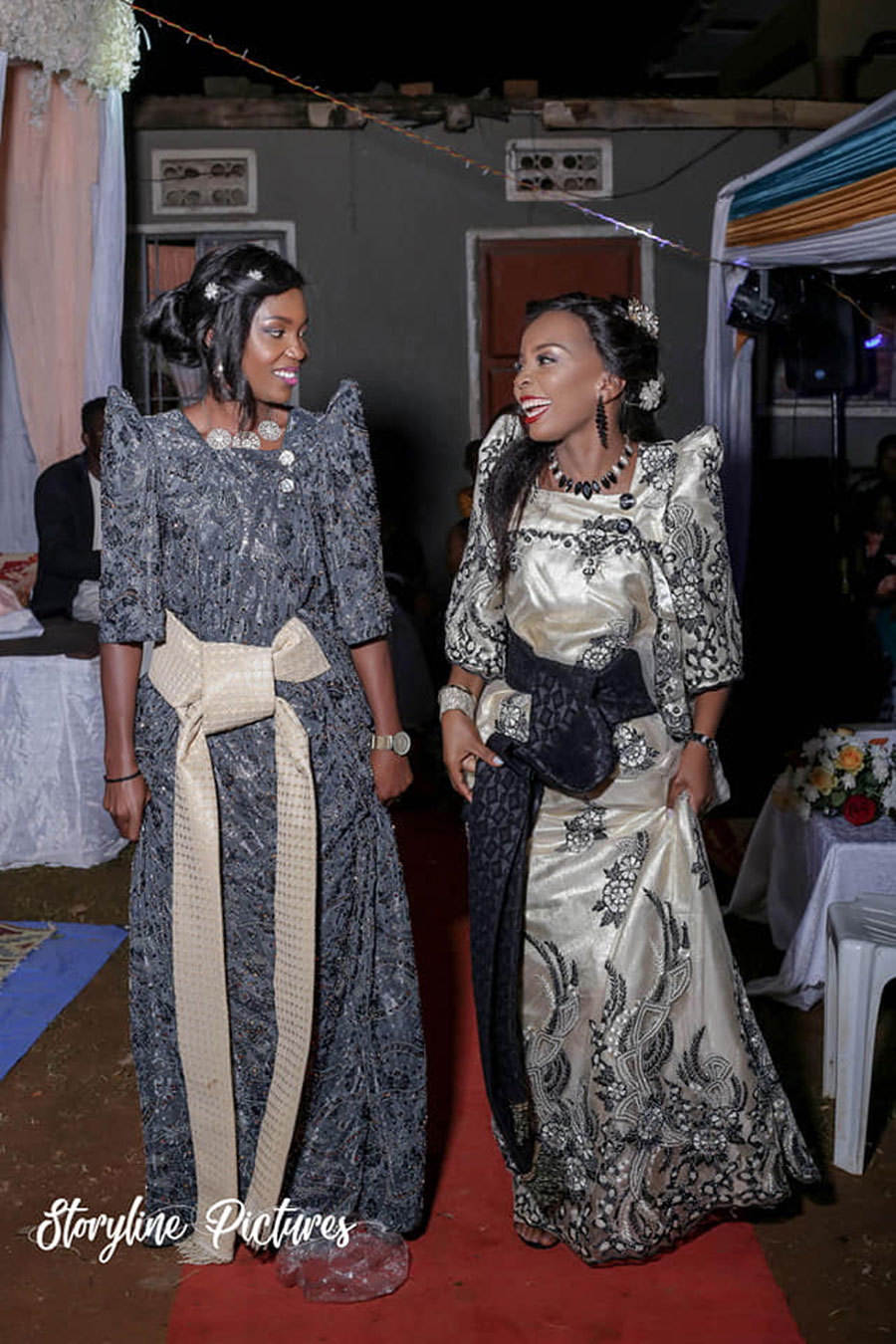 According, to Jane Watsembwa, the owner of First Class Hair Saloon, Nsambya, the matron can have the same the hair piece as that of the bride provided the styling and accessories are different.
"For instance if they both want a held back hairstyle, the bride can have some plaited twists in the front parts while for the matron gets only one twist to hold the hair in a puff," she explains.
Watsembwa adds that a matron can add an accessory but it should be as minimal as possible such that it does not compete with that of the bride.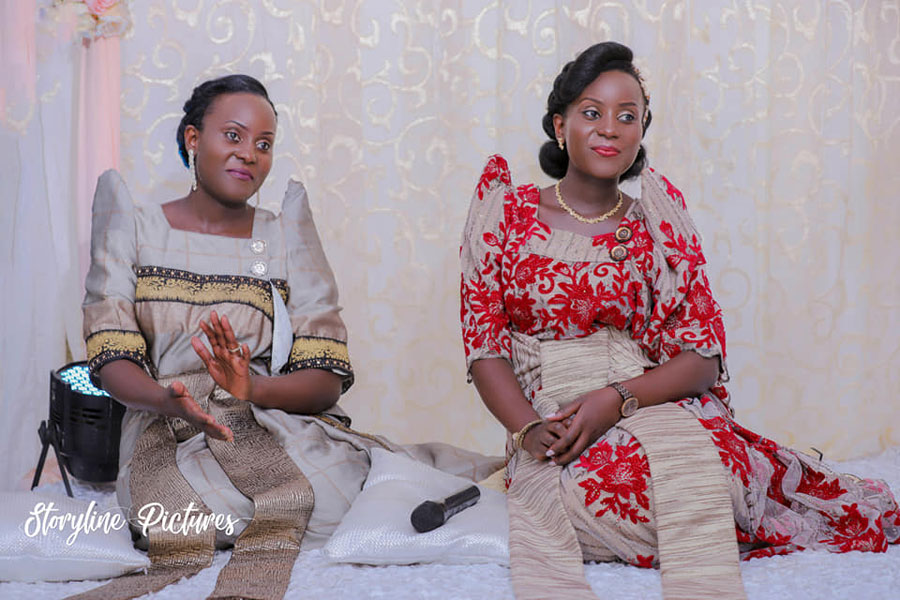 She says even in cases where the bride wants minimal hair accessory, the matron can ensure to have hers simple but elegant.
Settling for different accessories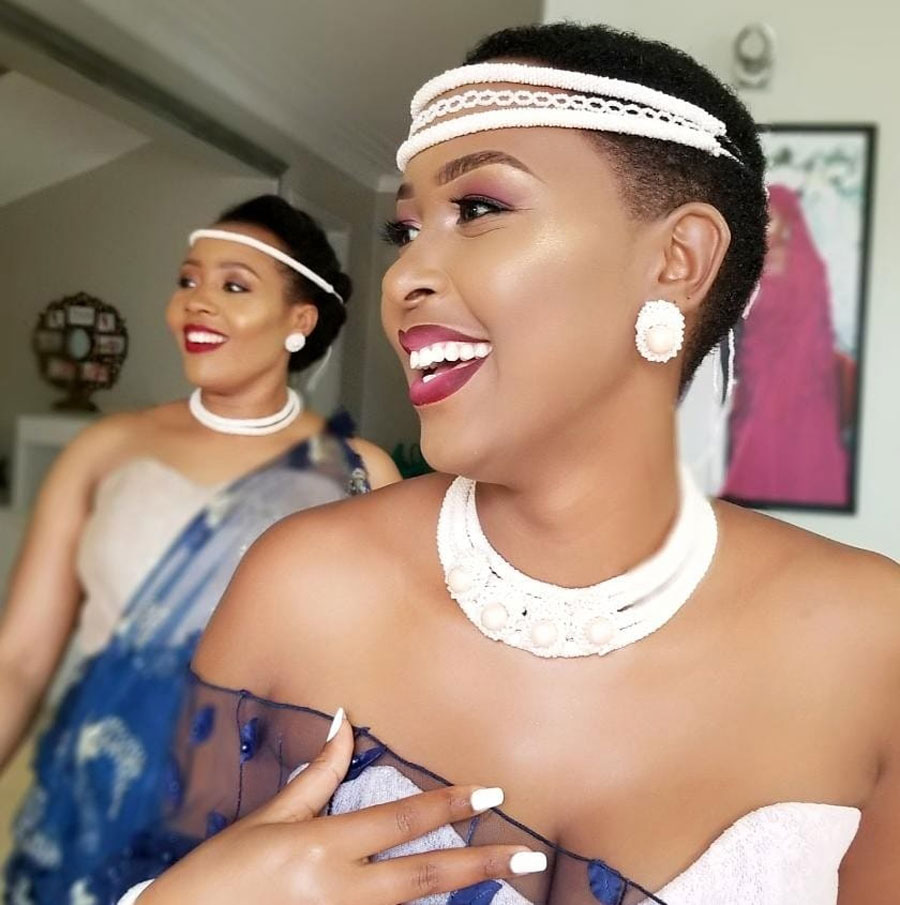 Ivy Kemigisha Mutebi, of Ivy Jewellery says it is easy for a matron to accessorise elegantly without trying to outshine the bride.
"For instance this year in April as a matron for a friend's Kuhingira, the bride's headband, necklace and earrings were crystal-embellished accessories while I went for classy pearls," she gives an example.
Kemigisha adds that her pearls were more of statement centerpieces which differentiated her from the bridesmaids whose pearls were the simple ones.
Choosing elegant shoes but with minimal glitter
Nansamba advises a matron-to-be to opt for elegant party shoes that have minimal glitter.
She says this is because most brides usually go for the most glittery shoes so that they stand out from the rest.
Nansamba adds that the matron is equally expected to select shoes that coordinate well with her outfit.
Note to brides
Brides should however note that is an honour for friend to allow to be your matron. Much as the matron should look elegant, it is important to put in perspective if the chosen matron is capable of financing her own outfits. If not, discuss with them other options in which they can take care of their outfits without having to break the bank.
For instance, there are shops in town which hire out outfits and their matching jewelry at negotiable prices. Alternatively, they can pick some items from their closet to use which can work well, as long as they are smart.