By Esther Nantambi
They joined the same school in 2007. Two strangers in a sea of 500 other Senior One students at Mengo Senior School. Just another small girl in an oversized khaki skirt and a boy in Khaki shorts, Agnes Nabbaale and Samuel Mbabaali could not at the time have guessed that their destinies were entwined.
It took another two years for them to have a first encounter; in 2009 in Senior Three, where they had chosen subjects placing them in the same stream. They became the best of friends.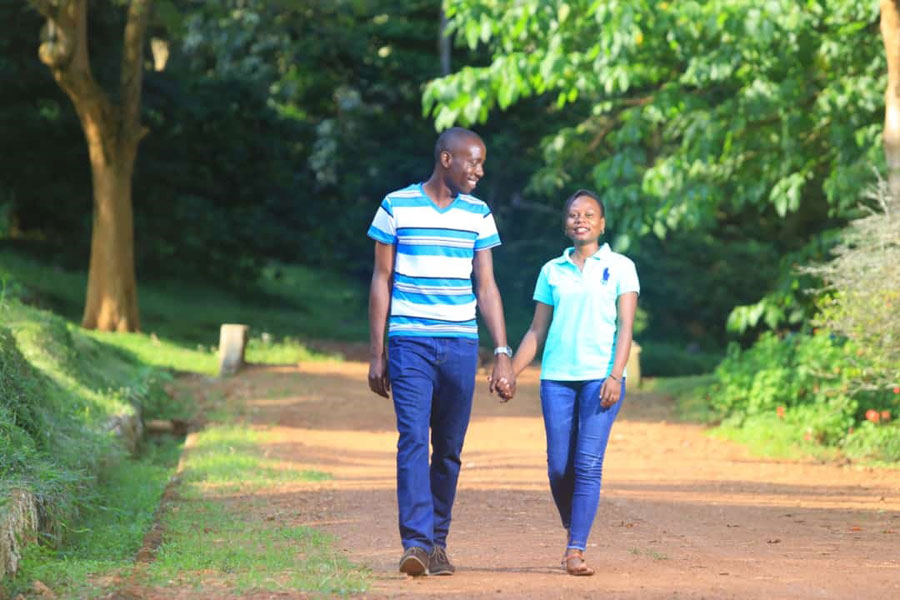 Walking to the altar nine years later, Nabbaale was nervous, yet she knew without a doubt that she was marrying her best friend.
She probably didn't remember Mbabaali's self-proclaimed words, six years earlier.
"I can't wait for you to own my name," he had confessed one day in 2012 when he had asked her out on a date. Well, it wouldn't be long now. The violin had started to play in the grand cathedral of St. Paul Namirembe C.O.U, Nabbaale's cue to start her slow descent to the aisle.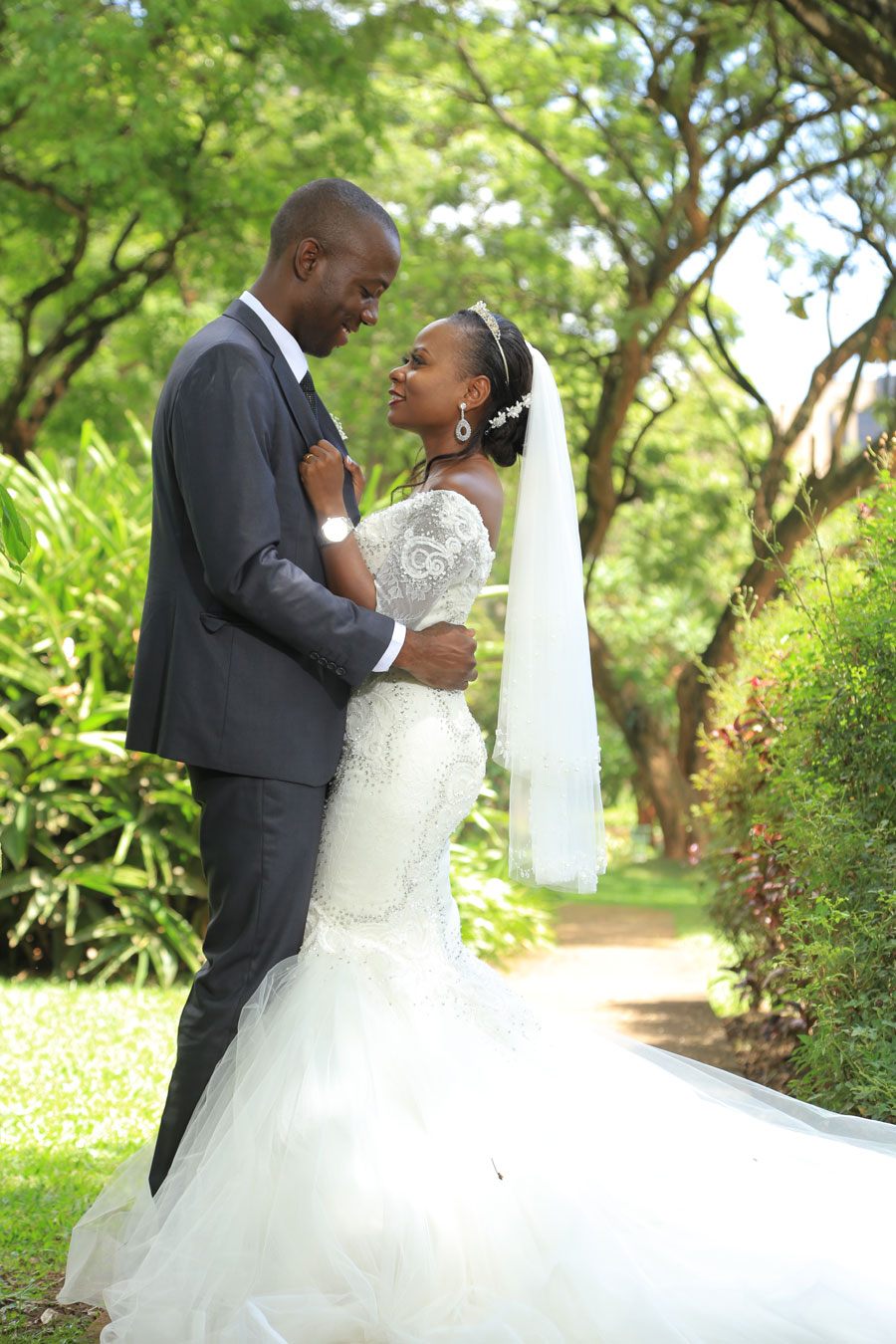 "All eyes on you, be humble, walk slowly. Remember to walk slowly! Everyone is looking at you…" Nabaale's panicked mind resounded as she walked to the pulpit. On the outside, all people could see was a nicely composed bride dressed in a mind-blowing beautiful gown.
The man to whom she walked stood at the pulpit, his back turned to her because at Namirembe Cathedral, grooms are advised not to turn.
"She always wanted an instrument to play when she walked down the aisle. I couldn't see her but I experienced every moment by watching my best man who played the violin. When he started to play, he was nervous and then he started smiling. That's how I knew she had entered, and I relaxed," Samuel recounts with a smile.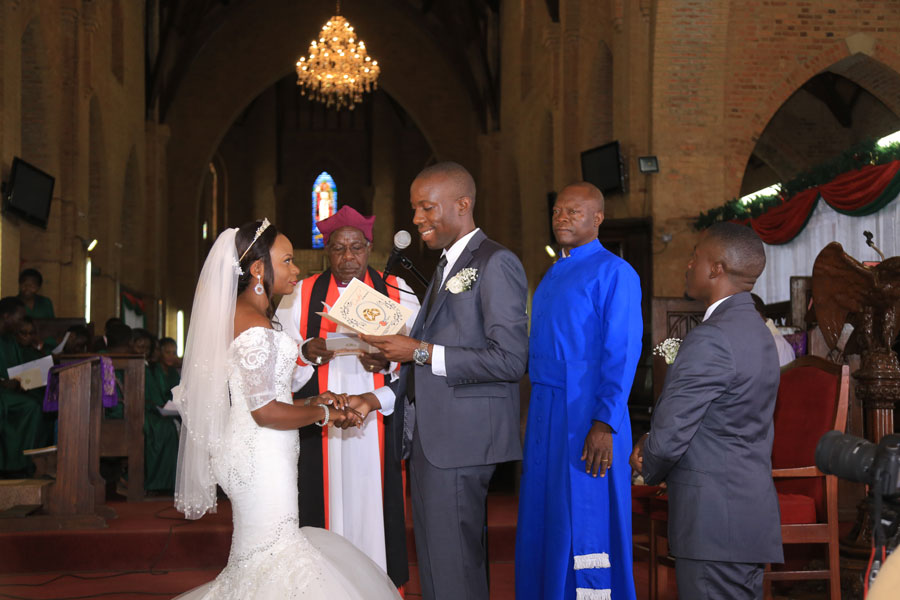 "When he turned, he was sweating a lot and tearing. I kept praying I wouldn't join in, "adds Nabbaale.
"I was relieved she was there on time!" says Mbabaali.
"What? That's what was going through your mind when I entered?!"
"Honey, you know about you and time…" I sit listening silently, forgotten for a minute as the couple slips into a happy banter before I interrupt with prompts for more details; Click to read more…