By Rashim Nabbanja
The mentality of having a lot of money before you formalise a relationship is slowly taking over. Many young couples are afraid to officially commit to each other because they feel that they do not have what it takes to fund their union.
However, everything does have a solution. Have you ever thought that having a discussion with your in-laws about cutting some costs could help?
My Wedding had a chat with Jackson Nuwamanya (25) and Joan Nasasira(24), a couple that managed to formalise things with the little they could get their hands on.
"It is all about being committed and passionate. This will make it easier for you to go through each step of the way."
Basing on the traditional way of preparing for marriage in Western Uganda, Nuwamanya had to go for an introduction at Nasasira's home so that they could discuss the bride price and his contribution towards the preparations of the give-away ceremony.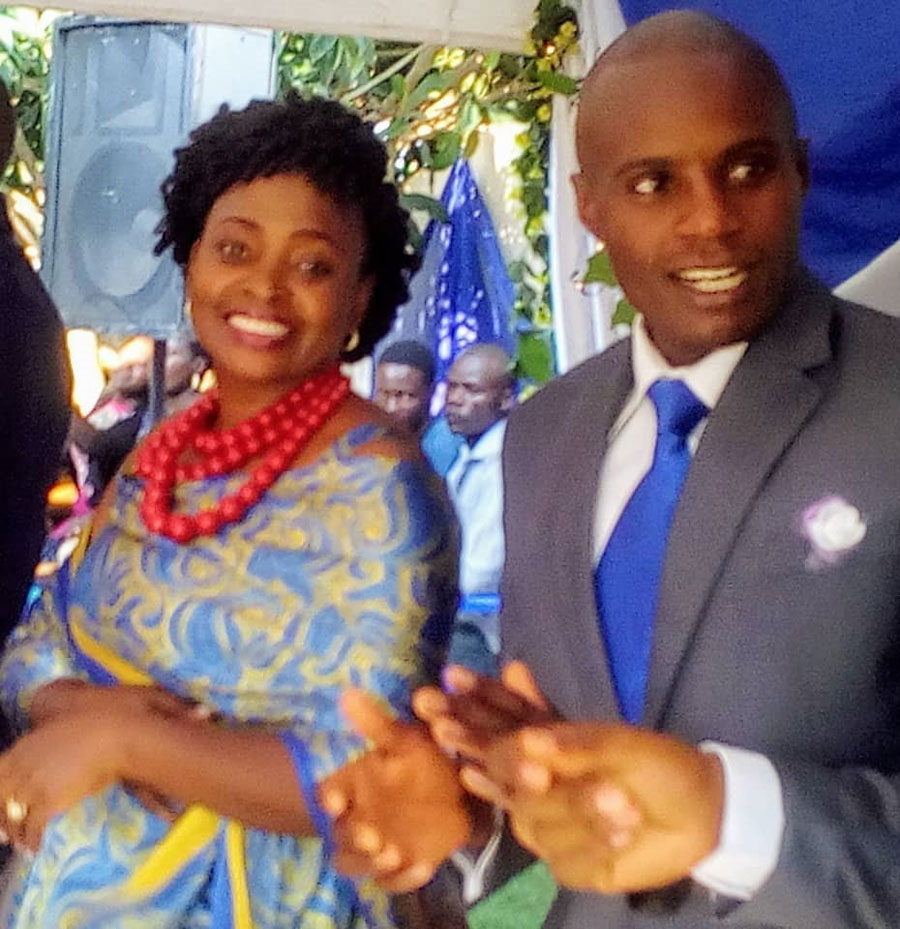 That is when he applied his bargaining skill.
"When I got to Nasasira's home, I was told I had to contribute shs2m for mwekunire, the money a groom gives the bride's family to help with the arrangements of the giveaway ceremony.  Nuwamanya, however, bargained until the family accepted Shs1m.
Like in any other bargain, Nuwamanya had to give convince the family on why they should accept less.
"I explained that I didn't have much but I also asked that to remedy for bringing less, I would bring only a few escorts at the give-away ceremony so that they don't spend much on us," he explains.
Seeing reason in his statements, the family accepted giving him an allowance of 25 guests.
To visit, he went with a few items that cost Shs1m and used another Shs1 million for transport, airtime and other small miscellaneous items.  In total, he used Shs3m.
When it came to bride price, Nasasira being a Munyankole, her parents were very specific about the cows they wanted in order for them to give away their daughter.
For bride price, he was asked for eight cows.  "I was able to bargain again and we managed to come to an agreement of six cows," he says.
Nuwamanya managed to pay the six cows in cash and then he finally knew, Nasasira was going to be his forever.
The two love birds where happy to share the rest of their journey with us.
How did you meet?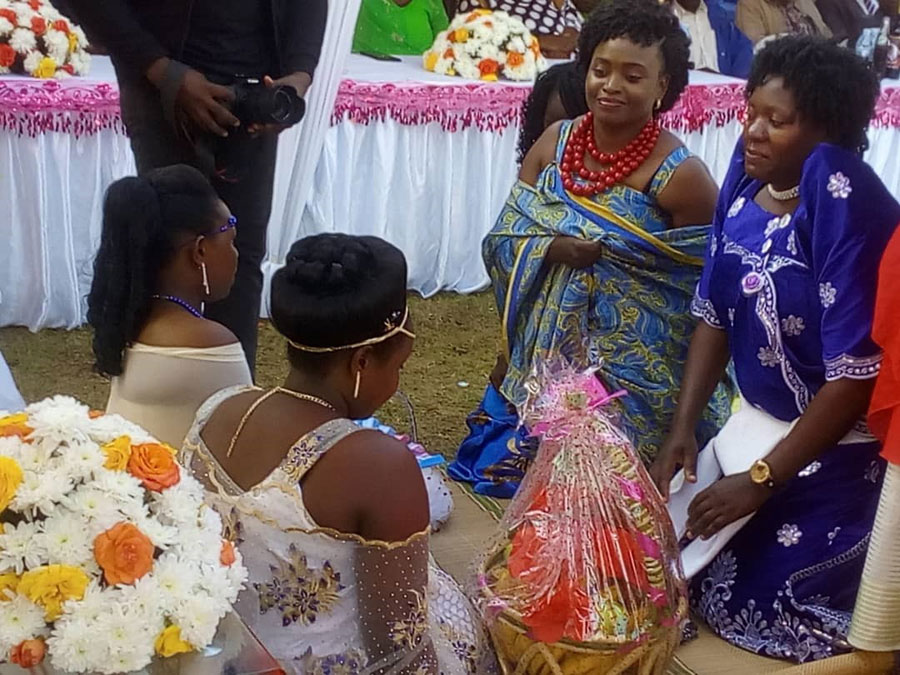 Jackson: I met Joan at campus in 2016. She was in her second year pursuing a bachelors in Accounting and Finance and I was in my first year pursuing a bachelors in Business Studies. We were headed for a trip when a beautiful girl in the bus caught my attention. I couldn't miss the chance to talk to her.
What attracted you to one another?
Joan: I was attracted by the way he carried himself.
Jackson: I liked the fact that she was beautiful, loving and constructive. Every time I would take her out, she never asked for expensive things. All she used to ask for was a bottle of soda and then she would suggest we use the money to do something more constructive.
 When did you decide to start dating?
Joan: It was around April 2016 when the semester was soon coming to an end when we decided to take it to another step.
Jackson: I didn't want to waste her time so I didn't beat around the bush. We were not friends for long before we started dating.
 When did you decide to make it official?
 Jackson: This year in January, we decided to start discussing the options of an introduction ceremony.
What made you decide to make such a big decision?
Jackson: Judging from the kind of lives that our friends were living when we left campus, we wanted to set an example for them. We wanted to make a statement that could inspire them too to settle down with whatever little they have.
Joan: We were already committed. Me being the firstborn in my family, I wanted to set an example for my younger siblings. I wanted to show them the right way of doing things.
 Parents' reaction.
Joan: I first talked to my aunty and she was very okay with the idea. When I proceeded to talk to my parents, they were very happy and supportive too.
Jackson: At first, my parents were not very welcoming with the idea. They still claimed I was young. At first they gave me hard time but later on, they became very supportive.
When and where was the introduction?
Joan: The introduction took place at Ishaka in Bushenyi district. It was on September 1, 2019.
How did you manage to plan an introduction so far from where you were staying?
 Joan: The fact that we couldn't leave work for long, I kept in contact with my parents on how everything was going. We kept communicating about what was going on and what was lacking. They helped a lot with the entire arrangements.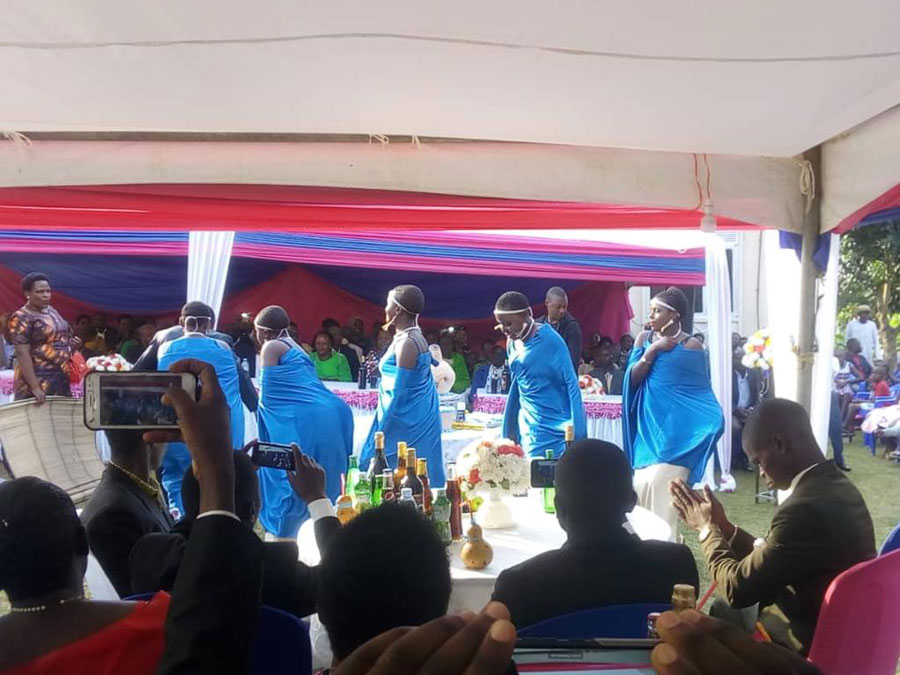 How many people were on your guest list?
 Joan: We had a guest list of 300 people.
 What would you estimate to have been the cost of the introduction?
Joan: It was about Shs10 million minus the bride price.
How did you raise the funds?
Joan: Most of the funds came from our friends and family, they raised about 60% and we came up with the 40%
Aside from bargaining, how did you manage to economize your funds?
 Jackson: We used to follow posts from My Wedding. We got Ideas from many of the stories for example, how to manage a wedding budget, hiring maids outfits instead of buying them, doing the function from home instead of a hotel plus how to cut on the guest list.
How much was your food and decoration?
Joan: The decoration was Shs500,000 and the food cost us Shs4 million.
Tell us about your outfits
Joan: I wore a kinyankole outfit called esuuti. It was Shs400 thousand. I later changed into an off-shoulder gown to cut the cake. The gown cost Shs250,000.
Jackson: My best man and I first had to go window-shopping. We then matching black suits at Shs400,000.
 What gave you hard time when planning?
Joan: Rising funds wasn't easy at all. Many of our friends made empty pledges, some of those that managed to fulfill gave in at the last minute.
Any advise to couples that haven't yet made it official? 
Jackson: Don't wait to make too much money because it may never come. It is always better to settle with the little you have and wait to see what the future holds.
Joan: Don't get scared to take big decisions in your life. If you have found the right person, introduce him to your parents.