By Brian Mugenyi
Stephen Dutton, 50, fondly referred to as Steve, a businessman tied the knot with Ritah Namanda, 33, a retired supervisor at Southampton Princess on July 17, 2019. The couple shared their love story with us.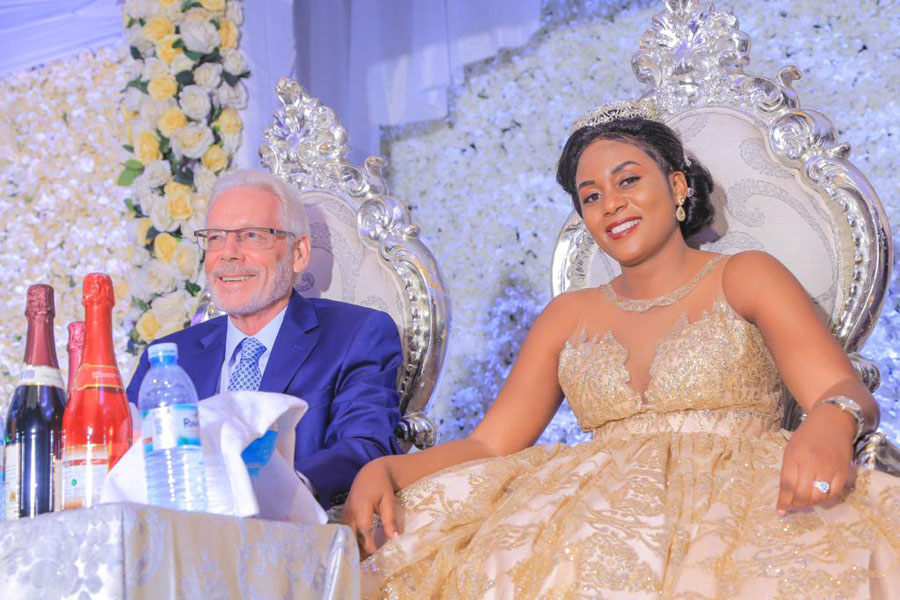 When and how did you meet?
Ritah: We met on a blind date in Bermuda, United Kingdom in 2015.
Steve: We quickly connected and had an easy conversation on our first day. She was nice and so calm. I still remember her soft and silky voice and the words she used. She also looked beautiful, however, I did not utter it out on that day that I had developed deep feelings for her.

What attracted you to each other?
Ritah: Steve is a down to earth man. He has a golden heart, be it with me, friends or even his relatives. Considering all of these, surely I couldn't let a man of such a kind pass me by.
Steve: The way she conducts herself is mature,  unique and clicks well with my lifestyle. In the beginning, I saw a woman who could have been married before, but as we talked more, I realised that wasn't the case.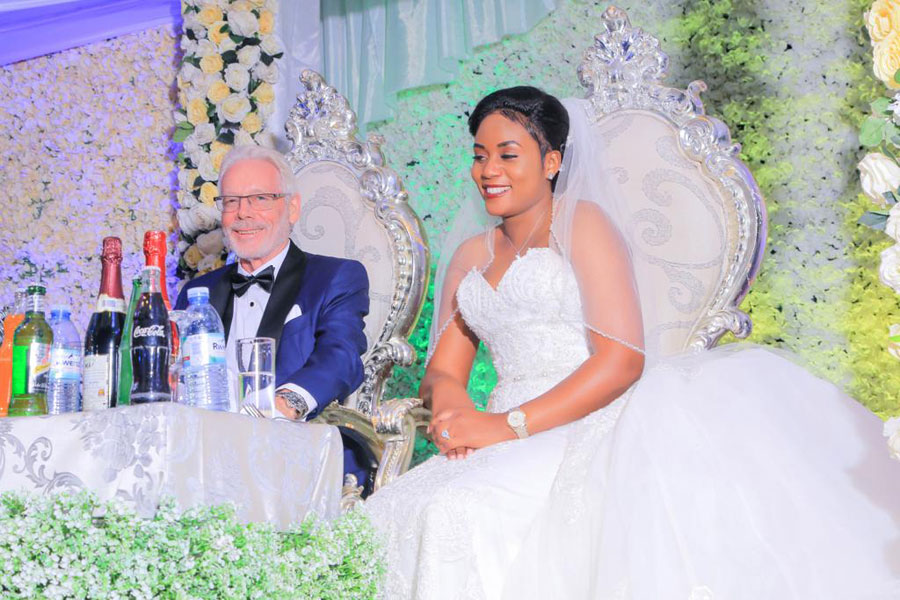 What transpired out of your initial meeting?
Steve: The feedback I got on that day was encouraging. It gave me a reason to believe and relief to think about her so deeply more than ever before.
Ritah: It gave us a room to remain in touch and later I started receiving calls from him. I fell in love with Steve.
What makes your first meeting different?
Steve: A lot has happened since but what I can say is that our first meeting helped us learn each other.
Ritah: If we had not met on that day we would not have been talking about it right now. So, that day gave us a room to plan coherently even for our wedding.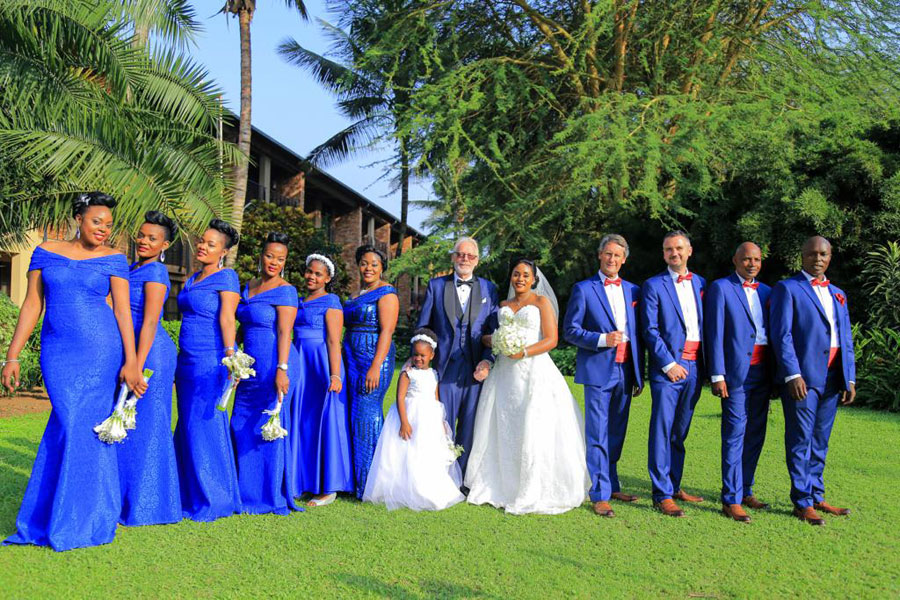 What was your colour theme?
Ritah: Blue is my favourite colour. It calms me down. In the end, I chose it.
Steve: Ritah is creative and I liked her choice of colour.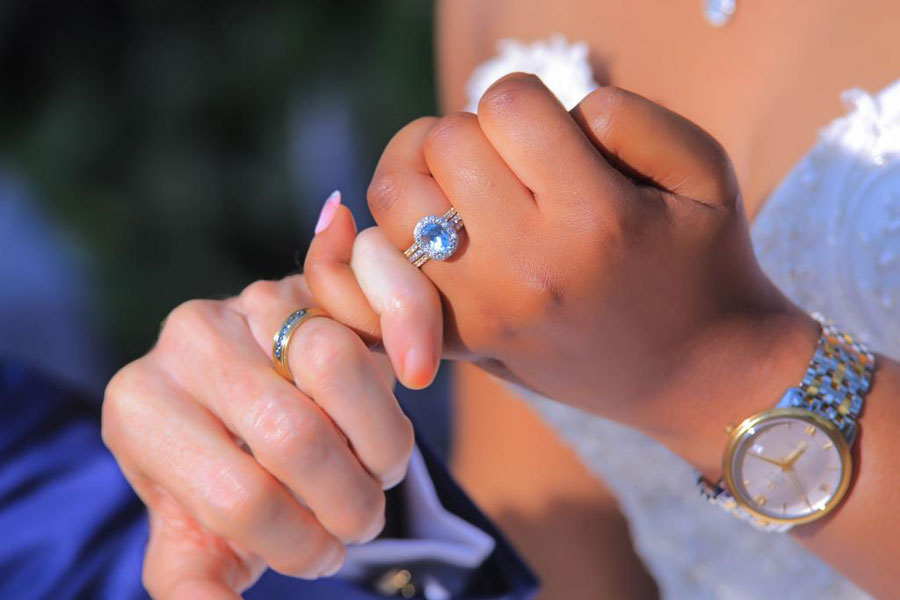 What was the most expensive item?
Ritah: My dresses, I spent £10,000 (approx Shs36m) to purchase them from RK Bridals in New York.
Steve: Ritah's dresses were unique and their bills outweighed mine.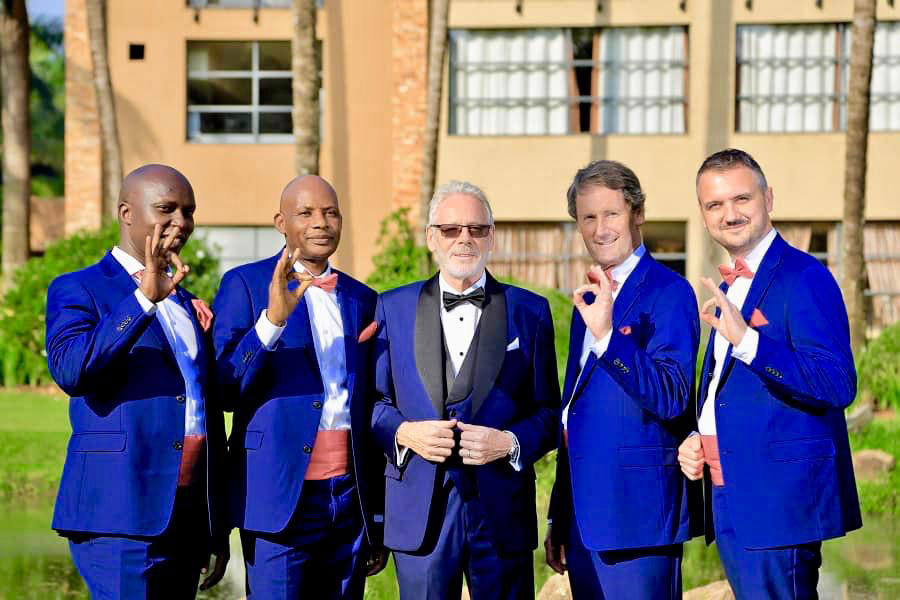 Since you all stay in the UK, how did you manage to prepare for the wedding?
Ritah: We had no wedding meetings. My husband had all the money to cater for the whole ceremony.
My brother, Remmy Ntambi knows how weddings are organised in Europe. He ensured the same modernity and first-class arrangements on our day.
What do you think made your wedding day successful?
Ritah: My brother Ntambi and James Luuka. But my parents, Andrew and Edith Tebyasa all played a big role.
I cannot also underestimate the work done by mother from Bulenga, Kampala, the MCs Abby Mukiibi and Patriko Mujjuuka who all blended well and did a commendable job.
Talk about the guests you invited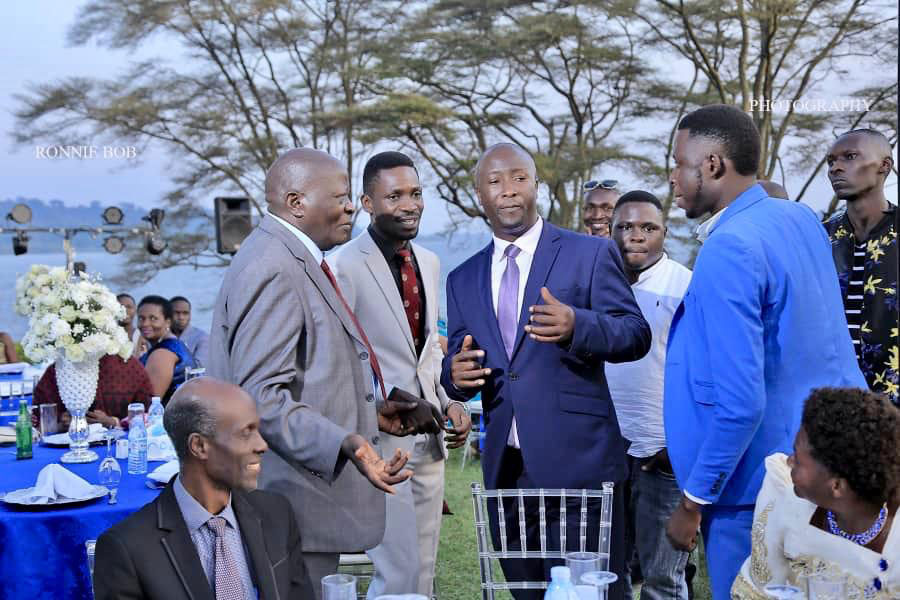 Ritah: We invited almost 700 guests and they were led by Ambassador Kakule Kasujja, MP Robert Kyagulanyi Ssentamu, aka, Bobi Wine and Pastor James Woira.
Did Steve have some family members from the UK at the wedding?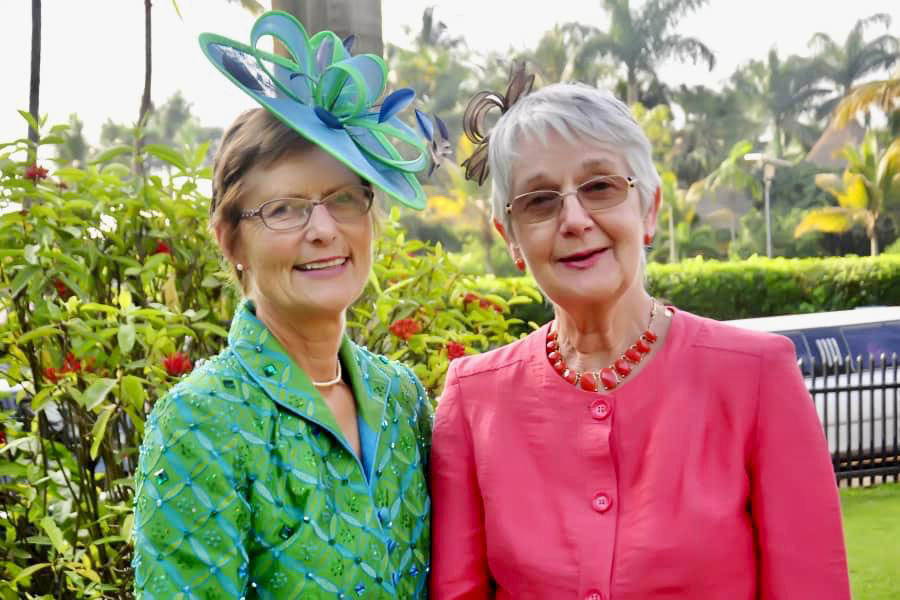 Steve: Yes, I came with a UK delegation led by Rose Mary, Adam Dutton, Ann Dutton, Ben Miller and Willow Miller who stayed with me at Speke Resort Munyonyo for two weeks.
Did you go for premarital counselling?
Ritah: Yes, we were counselled by Prophet Samuel Kakande of the Synagogue Church and the counselling took us a month.
What did you learn from counselling?
Ritah: I got a perspective on how to handle my husband because in marriage there will always be ups and downs but with God all is possible.
Steve: I learnt to be accepting and caring to my wife.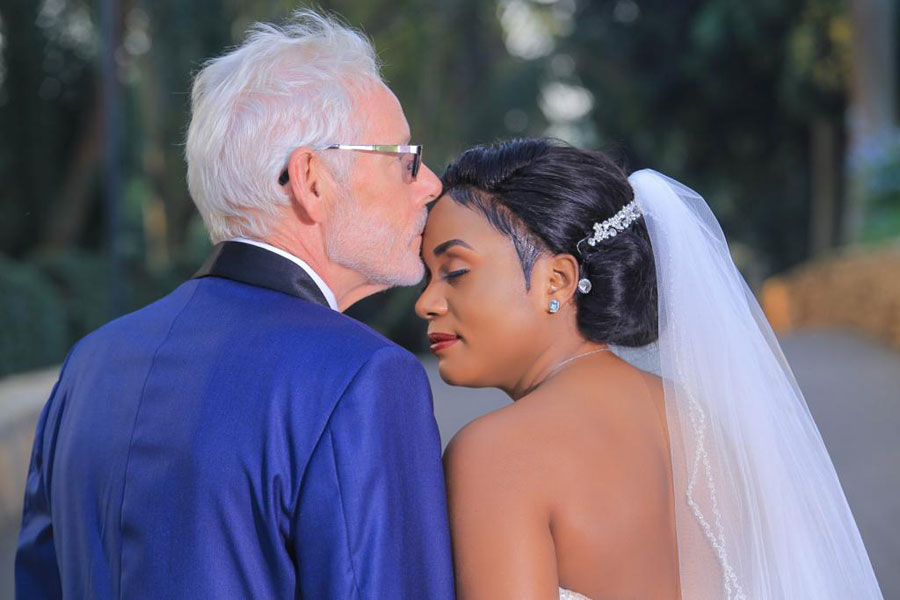 What do you think causes short-term marriages today?
Ritah: Dishonesty. In marriage, you promise to help and support one another until God calls you to heavens. I think it's also good to go in marriage when you have clearly grasped what marriage means and the beautiful things that are embedded in it.
Steve: I have seen people divorce but the major problem is the failure of the couple to understand the values in marriage. Some want money, others- celebrities. At the end of the day, she loses both.
What is your advice to those planning to wed?
Ritah: Take your time. Marriage is the best ultimate thing for women and men but it can distort your life. It is good to pray for guidance on how to walk the talk and get married.
More Photos