By Rashim Nabanja
Kasese-based singer Heli Esli and husband Sunshine Melody celebrated their second year anniversary on November 14, 2021.
The couple is remembered to have had a very intimate wedding of not more than 11 guests even before scientific weddings became a norm.
With a guest list of fifteen people, the couple had thanksgiving at  St. John's COU church Nyamwamba in Kasese where they participated in building and construction with the support of their 15 friends and workmates.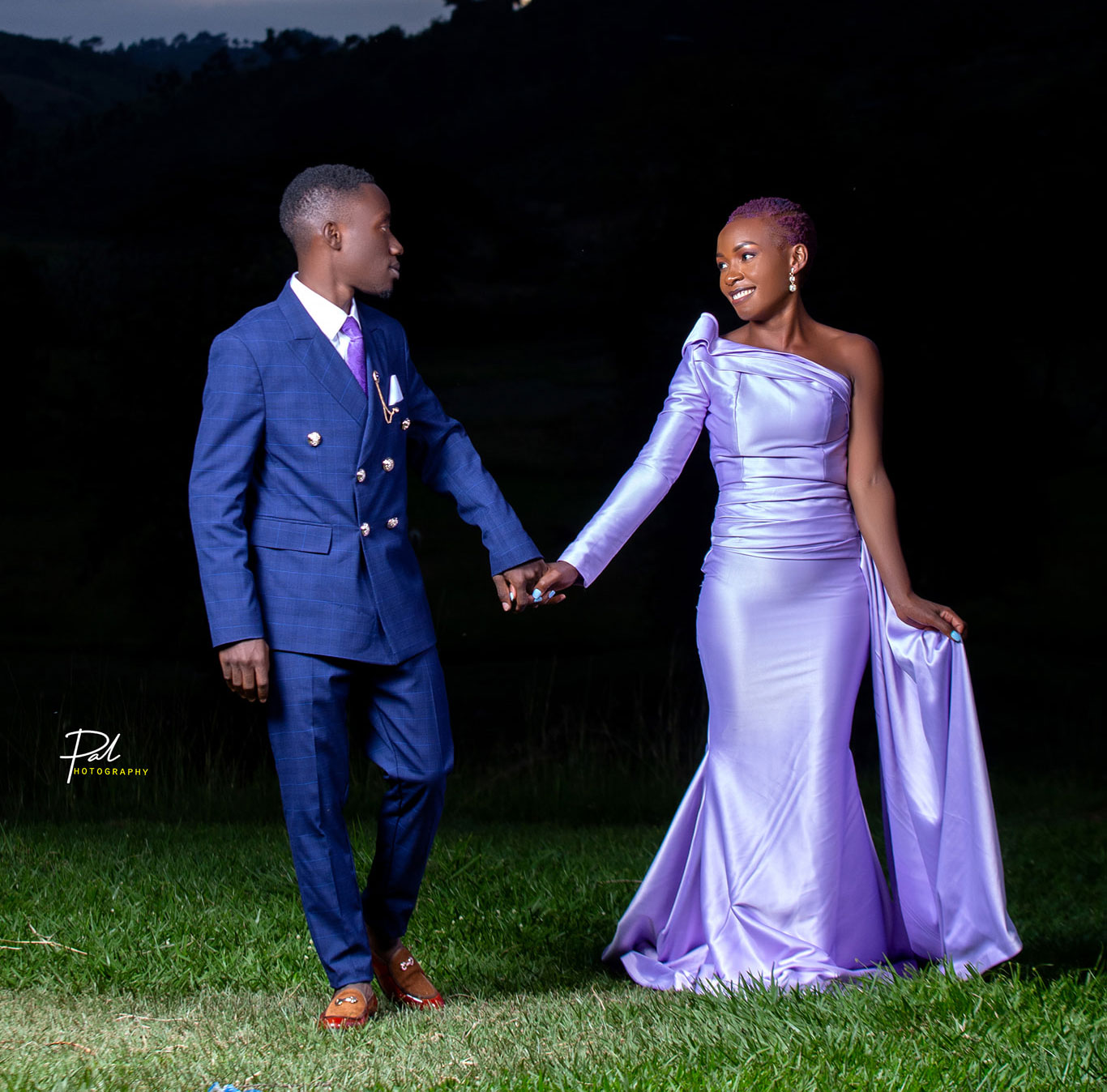 Later in the day, the couple shared a simple dinner together with their guests.
Heli stunned in a light purple evening gown well as her husband rocked a navy blue designer suit that he paired with a tie that matched Heli's gown.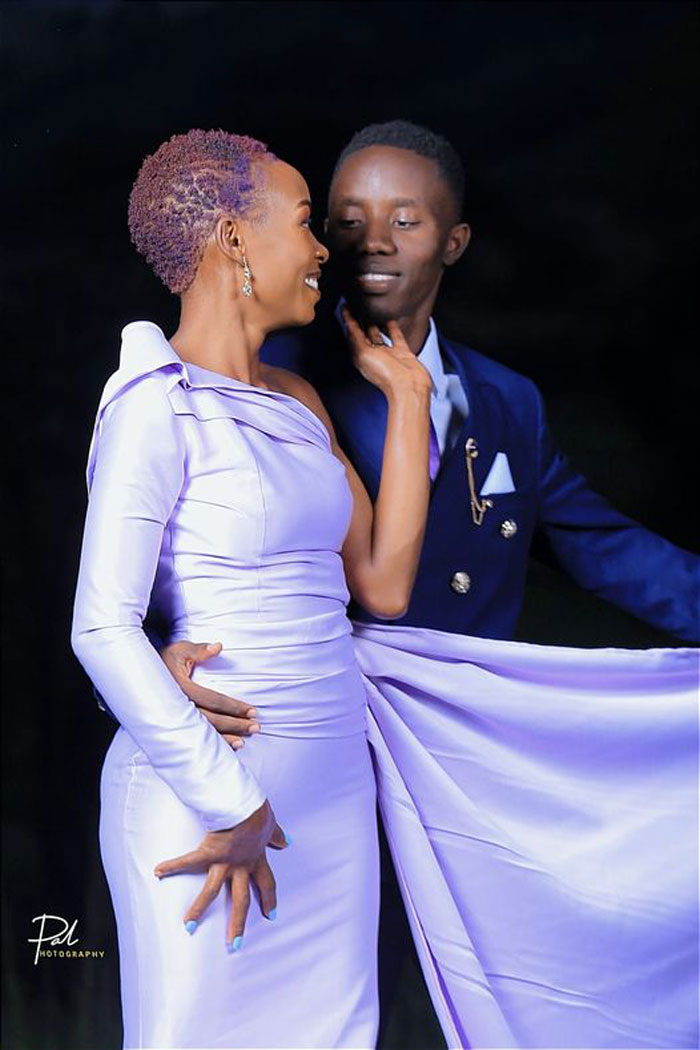 Heli later changed in high slit gown well as the husband too changed into a white and blue African wear.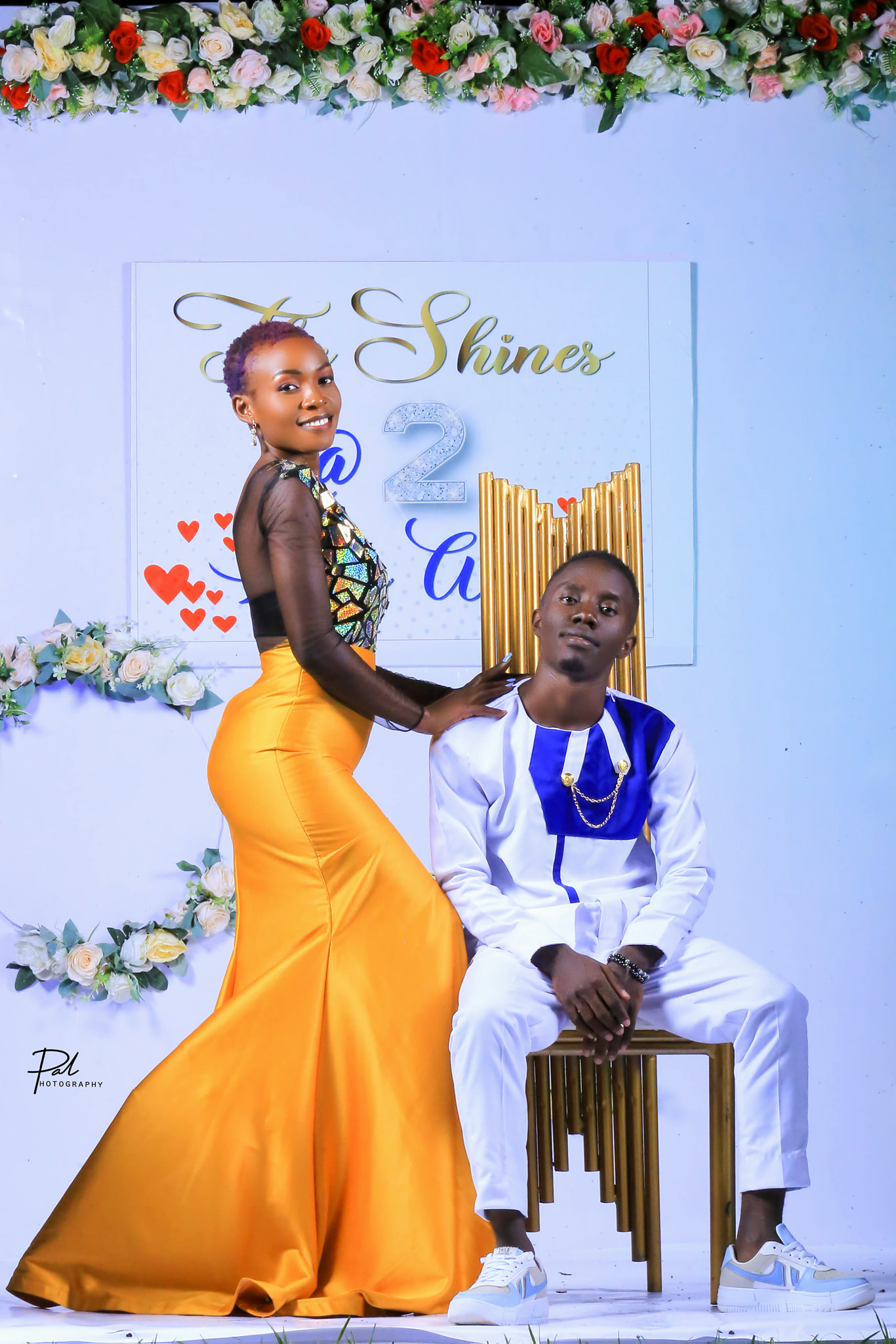 We had an interview with the couple
At your wedding you had 11 guests while your anniversary had 15, why do you choose a few people?
The anniversary was just a photoshoot and dinner. Ceremonies should not necessarily have a big number of people. It also helps us to save on resources, however, we would love to invite more people on our 10th anniversary.
How do you prioritize which people to invite? 
Our anniversary was a simple affair. We invited 10 close friends and five family members. They included my sister, my husband's brother and the wife, another brother to my husband.
What about parents?
Parents were a bit far and we didn't organize something big. We just chose to have dinner with our friends at home.
How do you deal with friends who feel left out?
Many friends have complained about this. Most thought it was a big thing because of the photos but we explain to them that it was a simple home affair.
The budget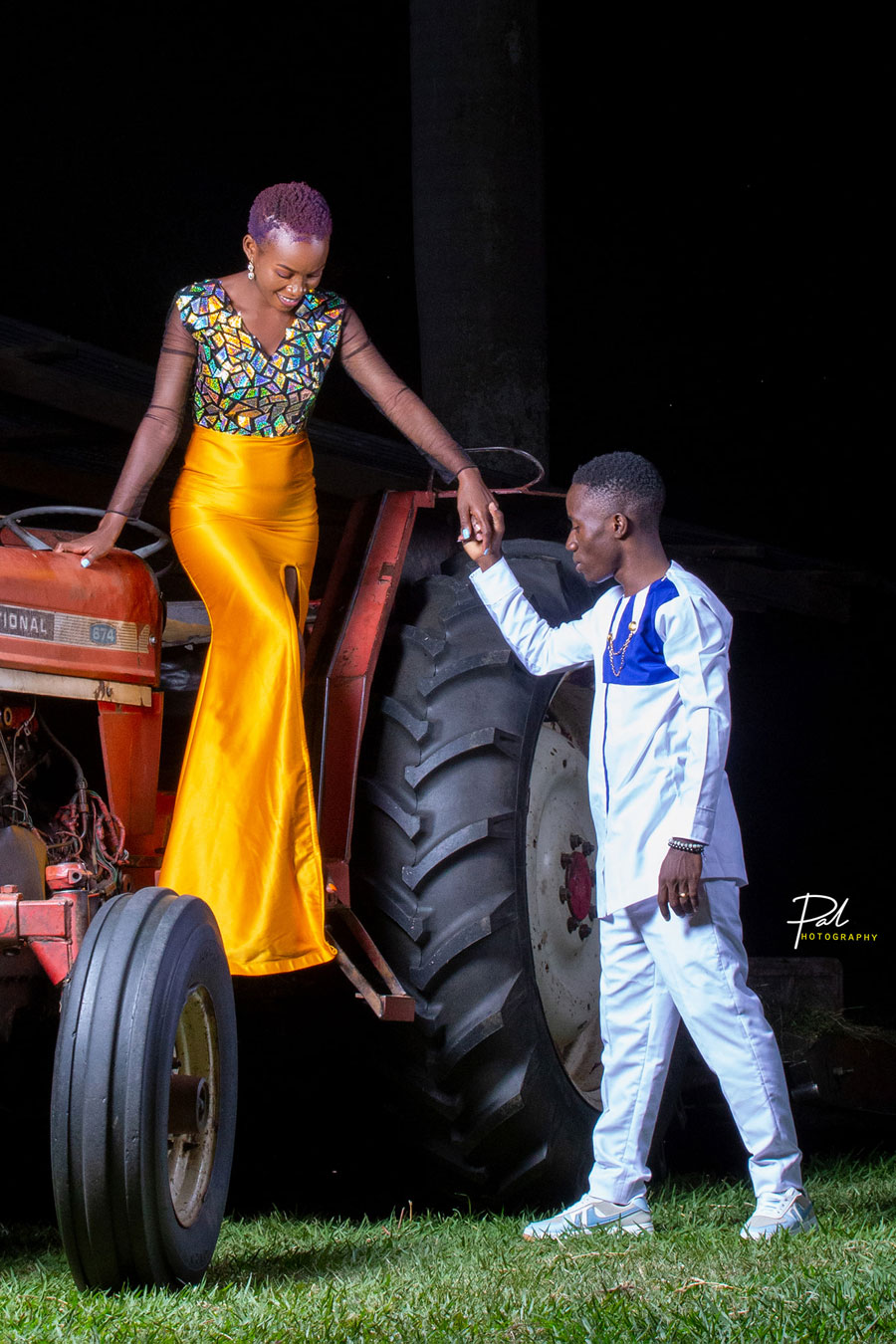 Out total budget for the photography, dinner, church and decor was Shs1m. The dresses I wore were a gift from my husband. He says they both cost a total of Shs800,000.
After two years, what advice do you give those intending to mary? 
Most people say marriage is hard but it's all about what the two of you as a couple make of it. However, God, trust, love, and faithfulness are very important qualities for the partner you choose to have.