Bride in waiting is the diary of Noelyn Nassuuna who is engaged to be married in January  2023.  In it, she describes her journey to the aisle, sharing the ups and downs, and the joys and frustrations of planning her wedding.
It was one of the most pivotal moments in our relationship: the moment Henry and I decided to spend the rest of our lives together.
Not only did the proposal set-up create the tone for our engagement but it's also a story I will always tell. It's safe to say those four words carried a lot of happiness.
Henry and I met at my best friend's birthday party. When he walked into the restaurant, his handsomeness was so obvious that none could miss it.  He acted like my presence didn't mean a thing and greeted everyone but me. The audacity! I was angry, sad, and felt inferior and as luck could have it, when it was my turn to serve cake, I didn't give him. Later that night, he shared photos from the party in the WhatsApp group and asked me to text him personally if I wanted my photos. I didn't! My pride wouldn't let me send a text first.
The next day, he texted me saying, "Hi Noe, can I be your close friend?"
I replied, "How close do you want to be?"
He answered, "Close enough to take care of you and cater for your needs."
I laughed!
We then became friends and a year later, he called and told me that he loves me. I told him I will only reply if he revealed his feelings in a special way. Understanding the assignment, he took me for our first date at Meza which had just opened at that time. He asked me again to be his girlfriend and I accepted.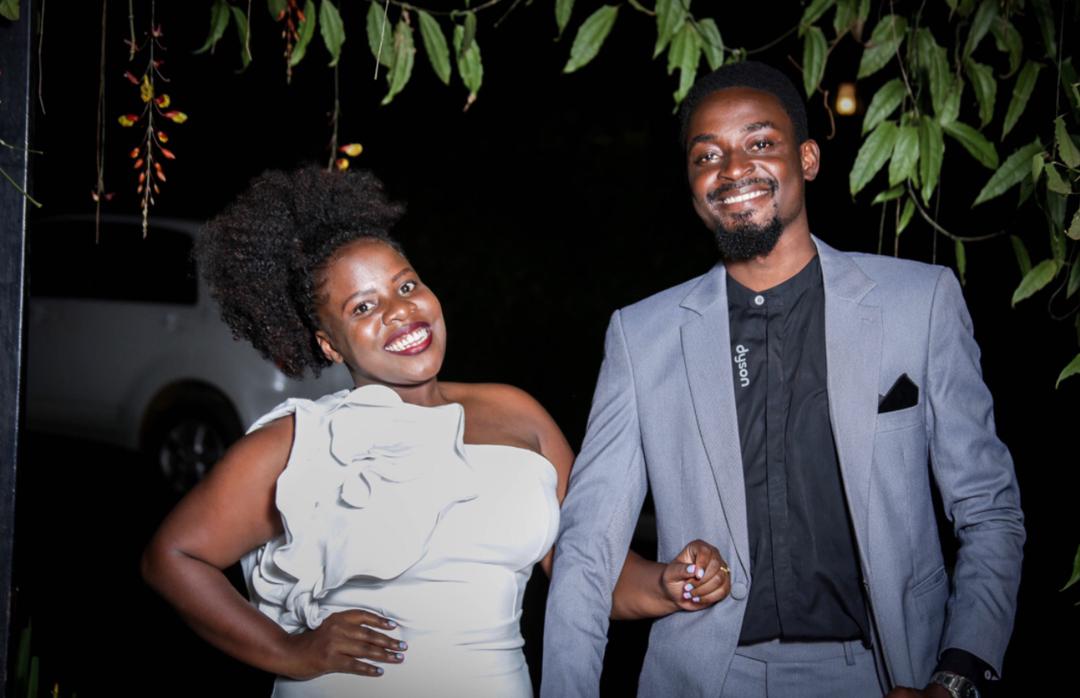 Seven years into the relationship, on March 10th, Henry surprised me with the proposal I have always dreamt about at Dolphin Suites. Over time, like any girl, I had fantasized about the kind of engagement I would want. I wanted something intimate, a proposal where the man not only gets onto his knees and asks me to marry him but also tells me why he thinks I should marry him.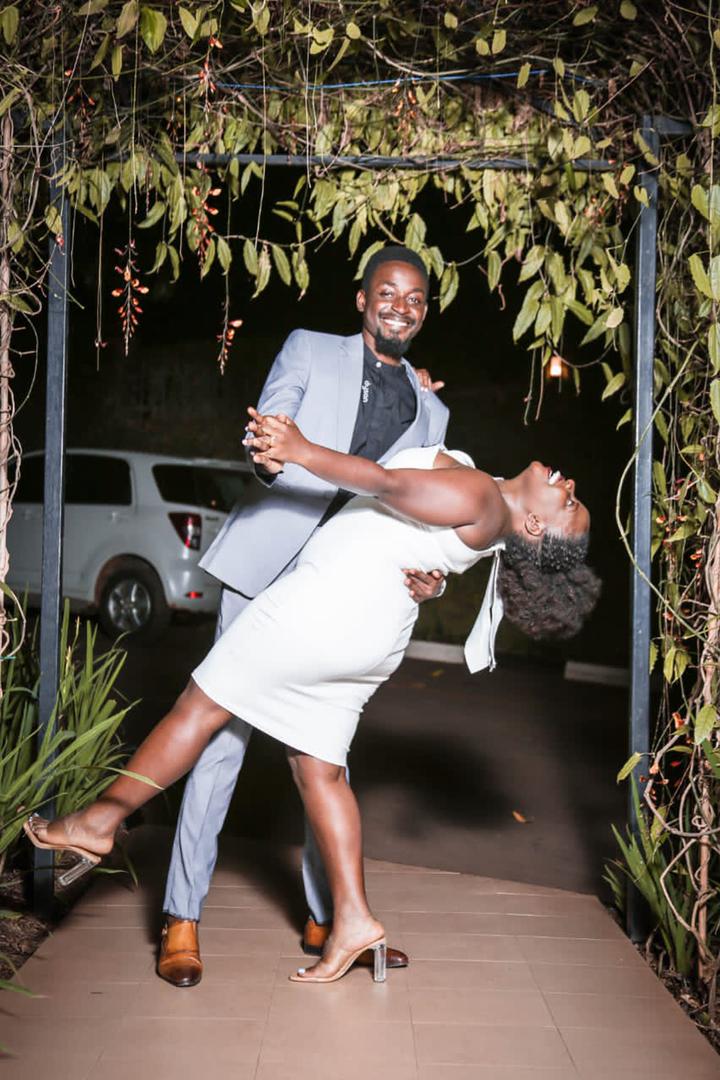 I knew the only way that could happen was without a crowd. Five months before the proposal, Henry came up with a suggestion that we should have dates while looking fancy and elegant, every month. He added that he would be buying me clothes for these dates and giving me money to ensure that I looked good.
At the beginning of March, he said he hadn't seen me in a white dress and so he sent me a cute white outfit and money to do my nails and hair for a date he had said would happen on March 6th. Unfortunately, I told him I had already scheduled something for that day as it was also my mother's birthday. He then asked me for a date I was comfortable with and I suggested the 10th  of March. There was no way I would think that this would be the day he would ask me to be his wife. He made me decide everything. At that time, he even asked if I was okay with the venue or had another in mind. For one to organise something like a proposal, I believe you must have everything planned and figured out, but in this case, it seemed like there was room to change so there was no way I could suspect what he was up to.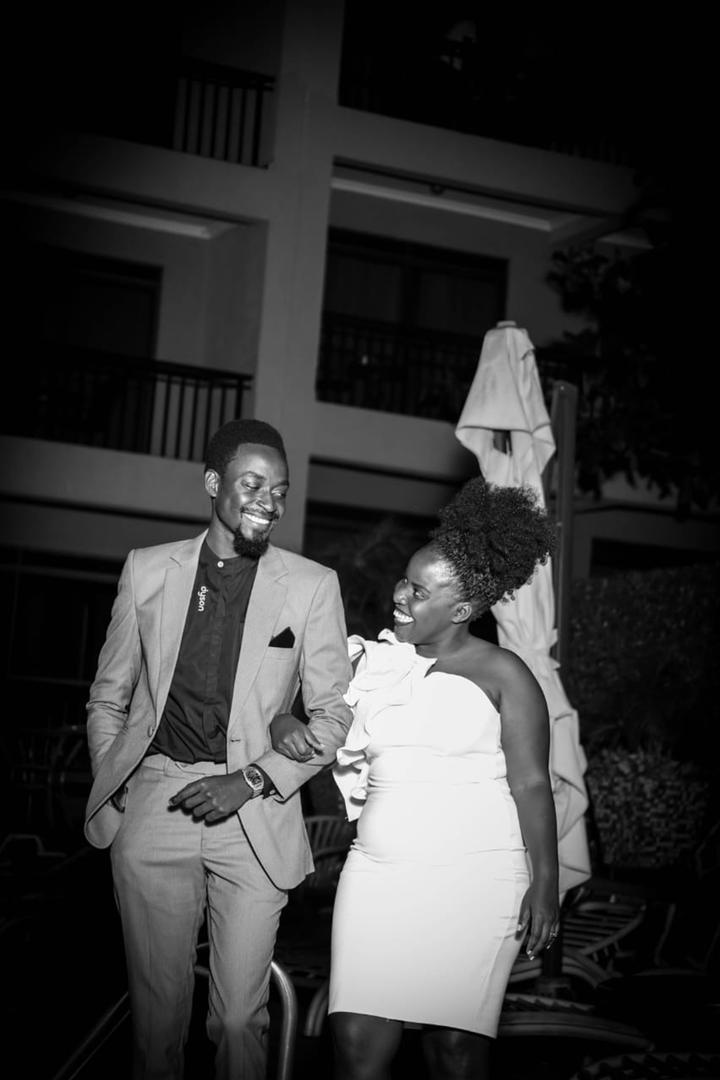 That evening, he picked me up from work looking extremely elegant and we got to the venue. He looked unsettled and when I asked if he was fine, he said he had a slight headache but that didn't have to ruin our evening.
He then held my hand, with a very tight grip, and walked me to the reserved area where I saw the big bold letters "Marry Me".
As I was still processing and wondering whether that was for me or for someone else, he was on his knees saying so many things but the only thing I heard was, "Baby, will you marry me?" At that moment, I didn't know what to say, whether to cry or laugh. It was a mixture of emotions.
I wanted to cry because eternal love had found me but I also wanted to laugh out loud because this is my best friend. This is someone I joke with, laugh with, and share all my weaknesses and strengths with. We are always crazy and silly with each other! He can't be serious now!
When I said, "Yes," he hugged me so tightly for about two minutes, and when I recollected myself, he walked me to the table that had been organised for our dinner. It was then that I noticed that there was actually a photographer capturing these moments. Dinner was later served and for the first time since we started dating, I failed to eat food. Throughout the dinner, while I watched him eat, he started telling me about how he had organised the best day of my life. The first people I informed were my family and since then, the real work of planning for my big day has started.
I loved the whole plan because it was the perfect spot for our intimate engagement, since it was just the two of us and it made saying "yes" much easier!  If we could do it all over again, we wouldn't change a single detail of that special night.