By Bash Fahad Mutumba
When choosing the person to marry, genuine friendship is usually relegated as a deciding factor, in favour of love, financial ability, family and other aspects. For Noelyn Nassuuna, good old friendship still towers over anything else for a marriage to work out.
"I am Noelyn Nassuuna, 27-years-old and a communications specialist. I would describe myself as an open and honest person who does not believe in misleading other people and tries to be fair in everything I do." She describes herself.
Growing up, Noelyn had a vivid dream about what her Prince Charming would look like,
"I read a lot of novels during my teenage years and I envisioned getting married to those men in the novels. A very perfect, rich handsome man. However, I also looked for a man who is more prayerful than I am so that when I am not strong in spirit, he is strong enough to pray for me and our family. I also wanted to marry my best friend, maybe because mom constantly mentioned that a good marriage starts with marrying your best friend."
Fast-forward to the future, Noelyn met her husband Henry Kabaale at a mutual friend's birthday party.
"I was the one organizing the birthday party but my friend had never talked about him(Henry) so he was not invited. Unfortunately or fortunately, he happened to pass by the restaurant where the party was, saw us, and then joined us."
Just like any love story written in the stars, the two did not connect at first.
"When he came, he greeted everyone at the party and ignored me. He had the coolest phone that we used to take nice photos. However, after the event, he sent the photos to a group and he said I can get mine from his inbox. I refused to inbox him and he reached out and asked if we can be friends, and that is how we started."
"Henry was very attractive at first sight. A very handsome, dark-skinned, tall, well-shaped man. However, his humility is always outstanding you can see it even without getting to know him."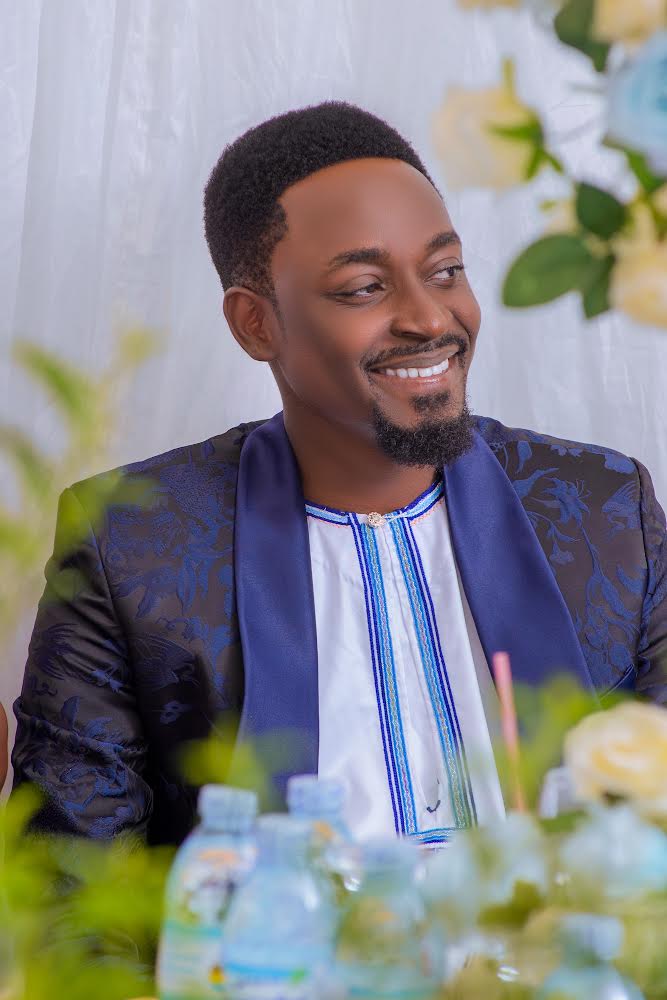 Noelyn proceeds to describe the love of her life,
"He is a very humble, prayerful, kind, and very helpful man. I love that he prioritizes and puts my needs first. Anything that concerns me, that is what he will handle first. Having been together for eight years, we have become best friends and are so open with each other. He is also my source of positivity. When there is nothing positive happening, somehow, he is able to see a ray of hope for both of us. He believes in me and supports everything that I bring before him."
Henry says he was sure that Noelyn was meant to be his wife from the day he first saw her, but the young lady was not about to give in easily. The then 19 year old had a strategy for her 21 year old suitor, who was a fellow student at Makerere University.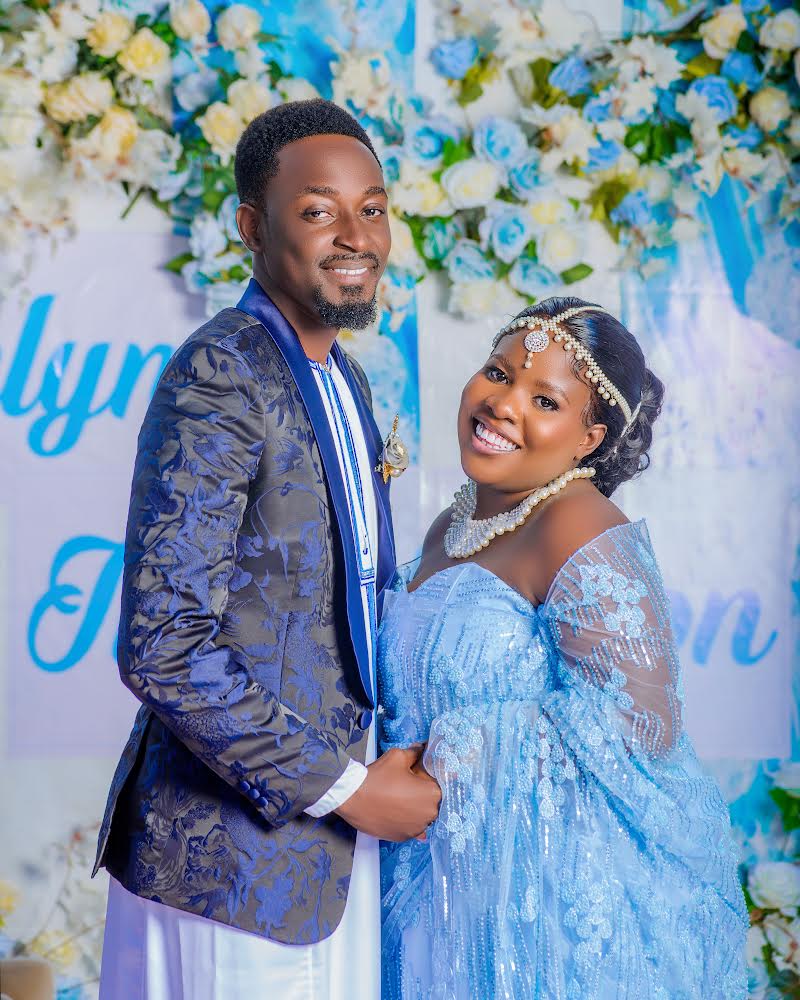 "Sadly, I first took him through phases of friendship, brother zoned him and later accepted to be his girlfriend. I decided to spend the rest of my life with him when I accepted to be his girlfriend; because I knew I was dating my best friend."
The couple's proposal was something straight out of a movie,
"He proposed to me at Dolphin Suites in a private and intimate proposal. It was just me, him, and the photographer."
On her big day, Noelyn was a little nervous.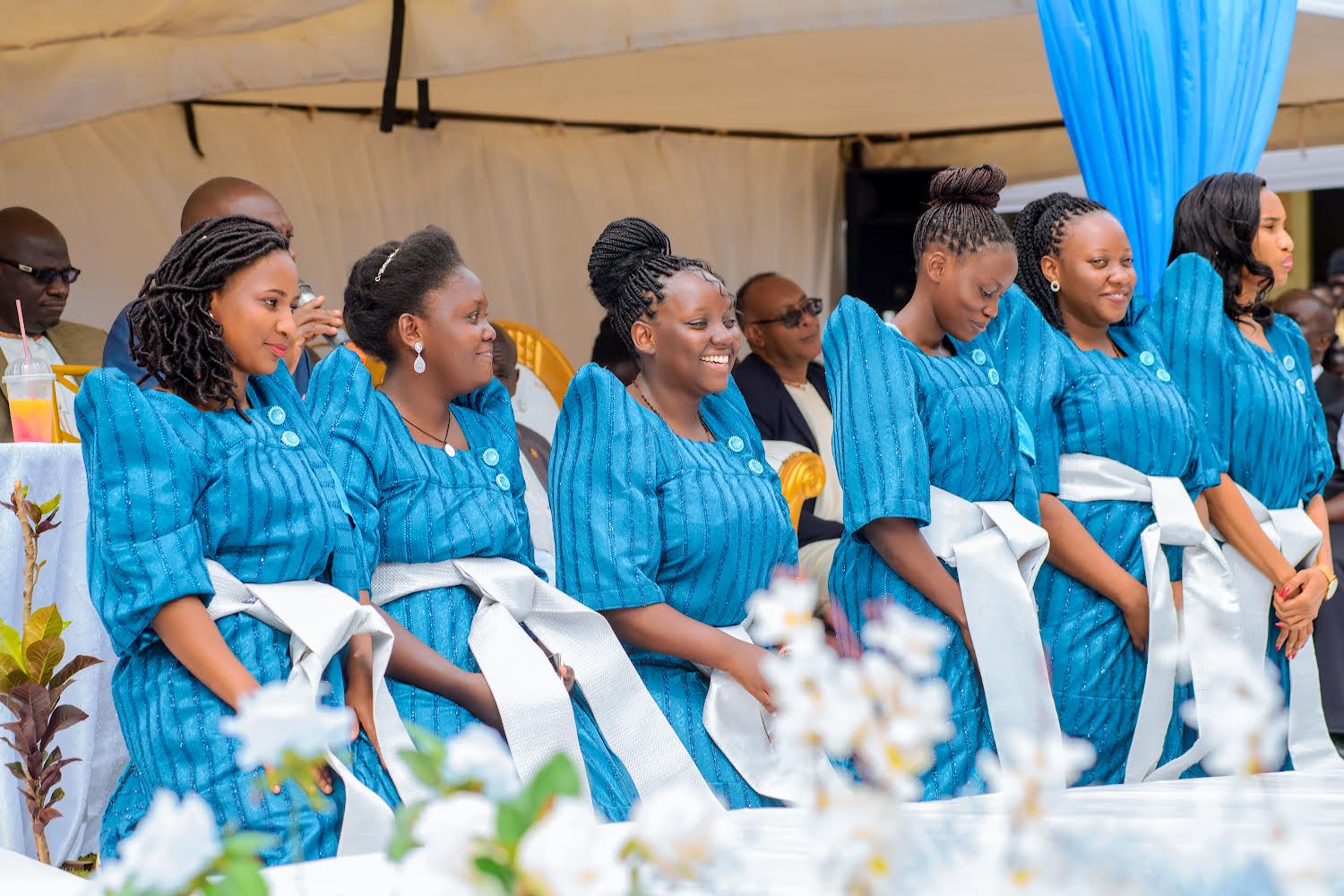 "My Introduction ceremony was on 1st October in Entebbe Kitala. I was anxious for that whole week before my big day which I think made me sick. I was mainly scared about the disappointment from the service providers and the weather since it was a rainy season. The  night before the D-day, my friends slept over at home and we spent the whole night dancing, screaming, telling stories about our school days, eating, and drinking. Many of them did not sleep but I managed to get a nap of at least two hours and when I woke up, I could not believe that the day had reached. I was scared that the sickness would make me weak but that morning, I was back on foot and happy. My makeup artist, Lash Glo arrived very early like at 6 am, and worked on my hair which made me forget most of my nervousness as I was concentrating on my appearance."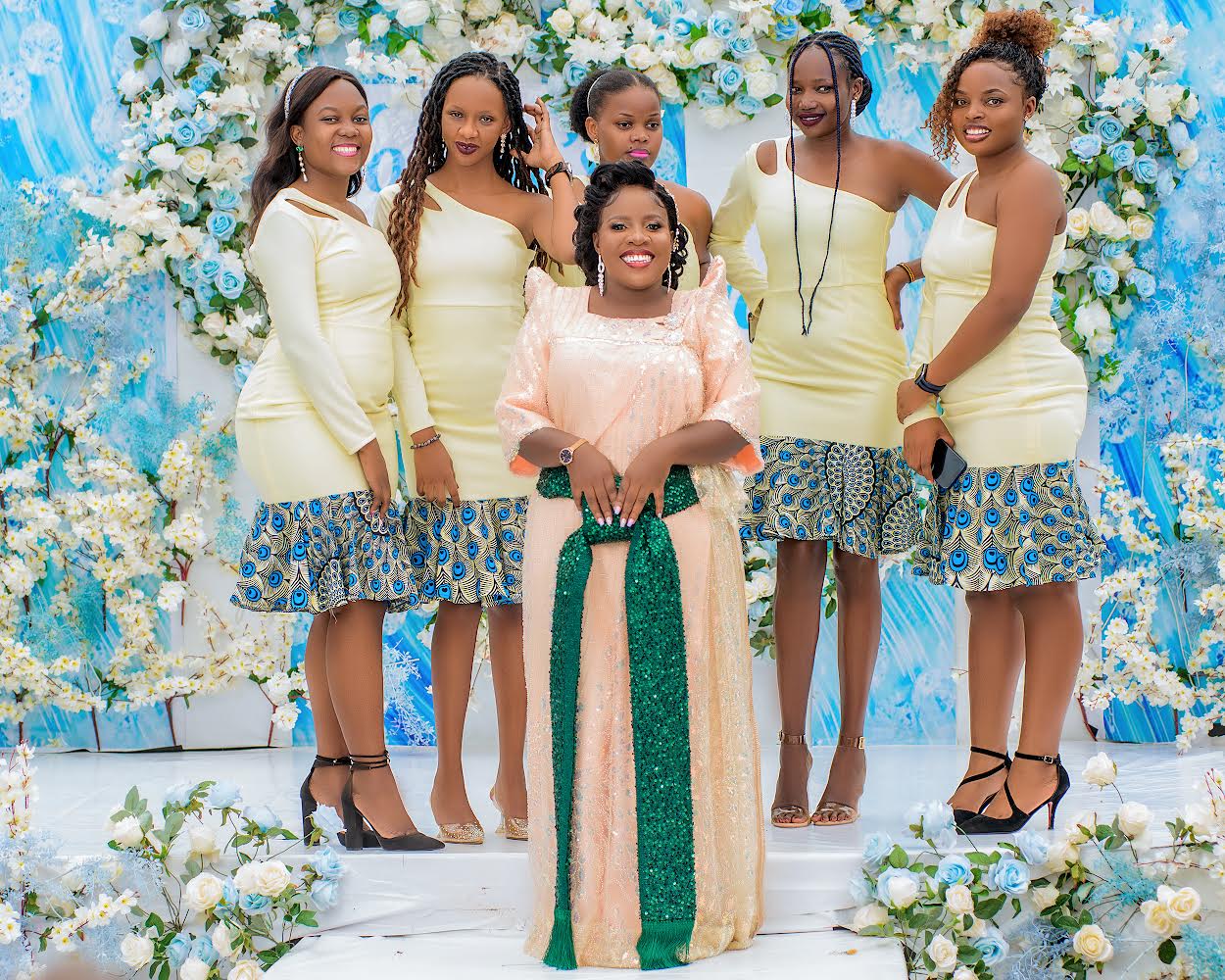 "Later, we had mass where my family and friends prayed for me as I was starting this beautiful journey of marriage. My family blessed me and it is from there that the function started. Reality hit me that this day that I prayed for was happening when I saw my inlaws entering." She adds.
Noelyn's decor theme was based off light blue and white; her mother's favorite colors. She wanted her sendoff to look so beautiful for her mother, and that is why she opted for them. On other aspects of the function, she says,
"I identified what my dream function would be like, then made a budget, listed the people that would bring my dream to reality, and moved out to meet each one before making the final decision."
"My function was very organized and flowed so perfectly. Everything happened as I wanted it. My guests were so happy; food, drinks everything was more than enough to the extent that some was left. The cake from Stop n Cake was very beautifully designed and delicious. I had a unique dance group, BannaBakintu dancers that danced to contemporary and current songs instead of traditional dances. Most functions have flaws but my introduction ceremony was perfect. There is nothing I would say went wrong."
For her 200 guests, Noelyn initially wanted to organize an indoor event, but she had to compromise,
"I love indoor ceremonies because I do not have to worry about the weather. Unfortunately, since the introduction was at home, it had to be an outdoor ceremony. My wedding will definitely be an indoor event."
When getting her outfits, she considered those that would blend with the theme colours and also make her stand out as a bride.
"I spent about five months looking for the right outfits and made the final selection in early September."
"I had four outfits, two gomesis, a suuka, and a dress. My traditional outfits were hired from LeeBridals because I did not think I would wear them again but my dress which I wore for engagement was custom-made by Macqueen Closet. I spent shs 700,000 on the hired outfits and shs 350,000 on the custom-made dress." She reveals.
Approximately Shs 30 million is what the couple spent to pull off their introduction, and there were a few challenges to navigate
"Finding the right service provider was a big challenge. There are so many people online who provide services but cannot be trusted. My matron and I fasted so that God can show us the right service providers. We are happy that we got the best for that day."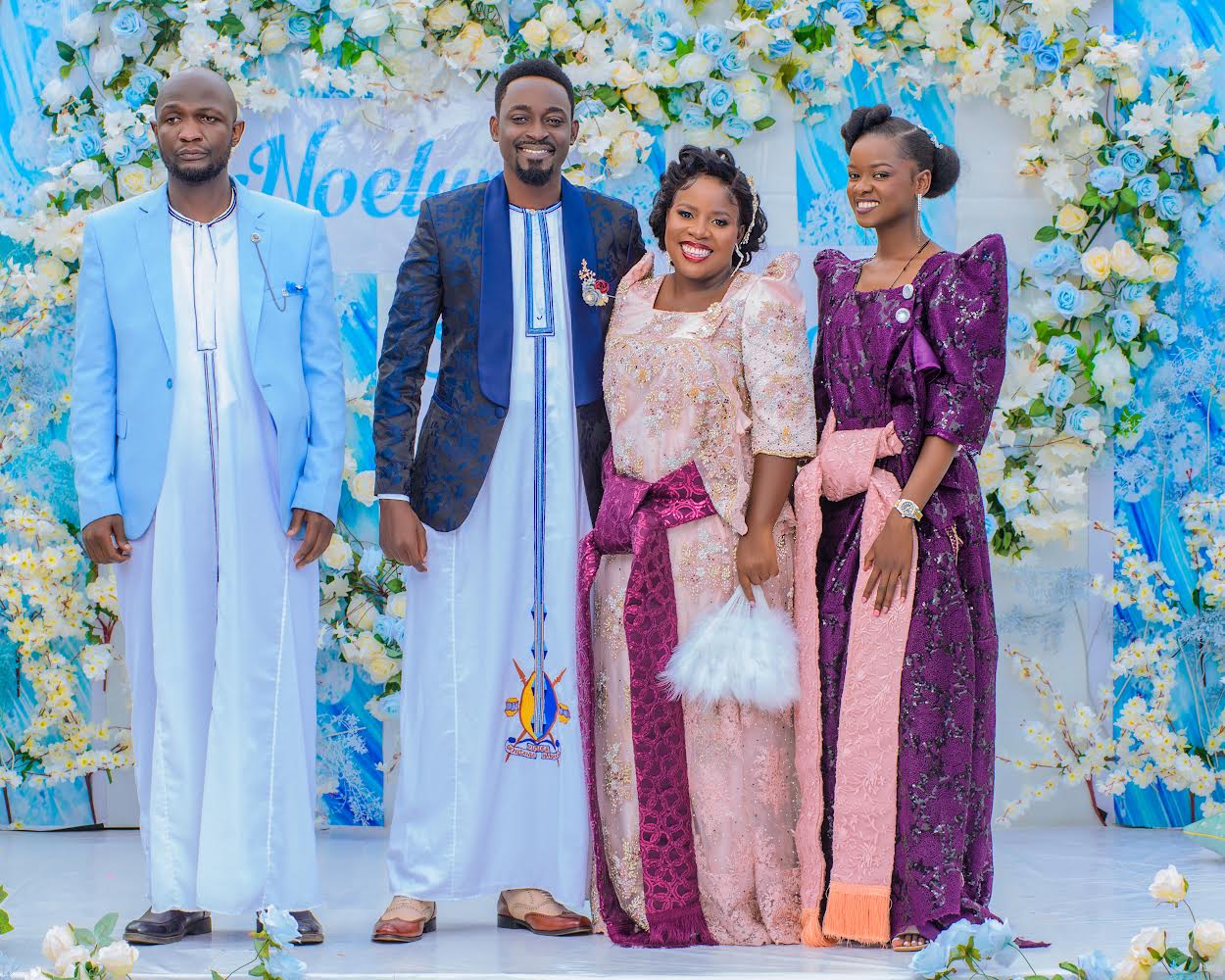 "If you are a bride out there, first of all, know what you want and how you want it. Set your priorities right. Know what you want to spend on most and what should take the least money. Importantly, pray for God to give you the best service provider because even with all the money in the world, once a service provider is bad, they will still disappoint you. Also, plan early enough. It is never too early. Time will never wait or slow down for you." She advises.
Having chosen her best friend, with whom they have been in love for close to a decade , the 27 year old has found no difference in marriage,
"I have not seen many challenges. I am taking marriage step by step. Henry and I agreed that we keep taking marriage like we did before we got married, so that we do not get under the pressure of trying to be different people."
Wedding bells are ringing and the couple already has a plan.
"I am planning on having a small wedding with about 100 people at Aquarius Hotel on 28th January 2023. Henry and I want a small and intimate function with the closest people in our lives."