By Claire Zerida Balungi
Dickens Okello, 31 and Melody Manano, 30 had met as kids in 2005 and played together a couple of times around Luzira. They however grew apart and met again at a bodaboda stage in 2017 around the same area. When they confirmed each other's identities, they exchanged telephone contacts and started chatting.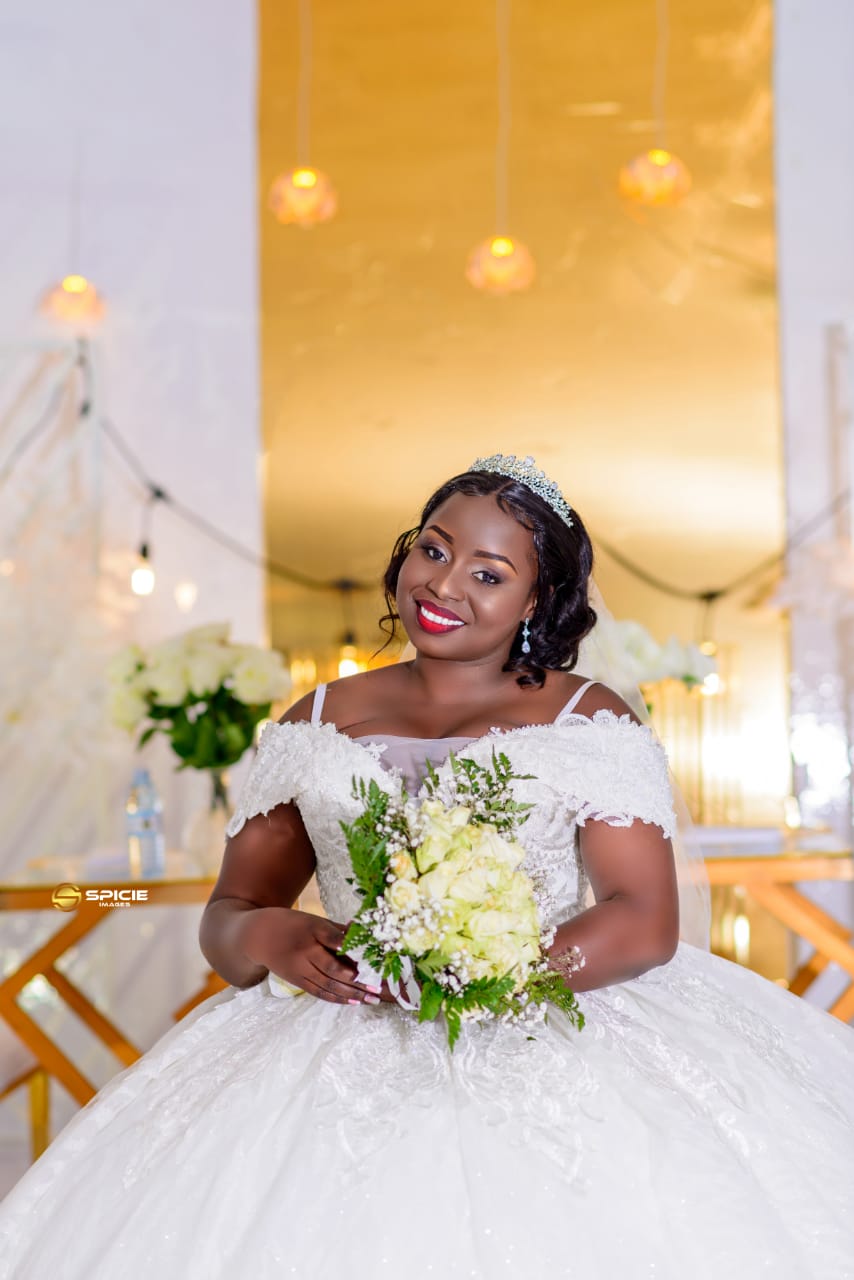 The two became close friends and at that time, Dickens was praying about a lifetime partner.
Dickens believes God's answer to his prayer came through a dream;
The dream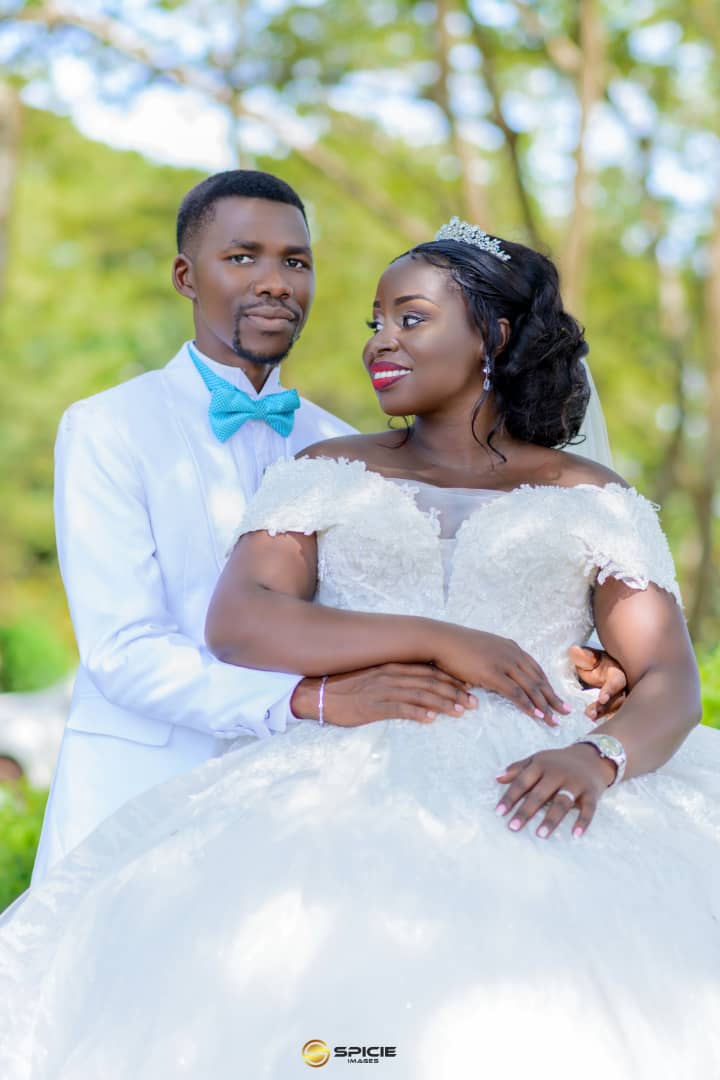 Dickens was thrilled to receive a revelation of him proposing to Melody. Upon asking her to be his wife in the dream, she asked him to allow her talk to her people about it. If they gave her a go-ahead, she said she'd marry him. That was Dickens' dream. He never told her of it. They grew apart again and met in 2020 around Watoto Downtown. They shared, each about their lives. Coincidentally, they both worked around the same area in Yumbe.
Towards the end of 2020, Dickens opened up about his dream to Melody. He believed it was a dream from God and this made him feel that Melody his right woman.
Be my girl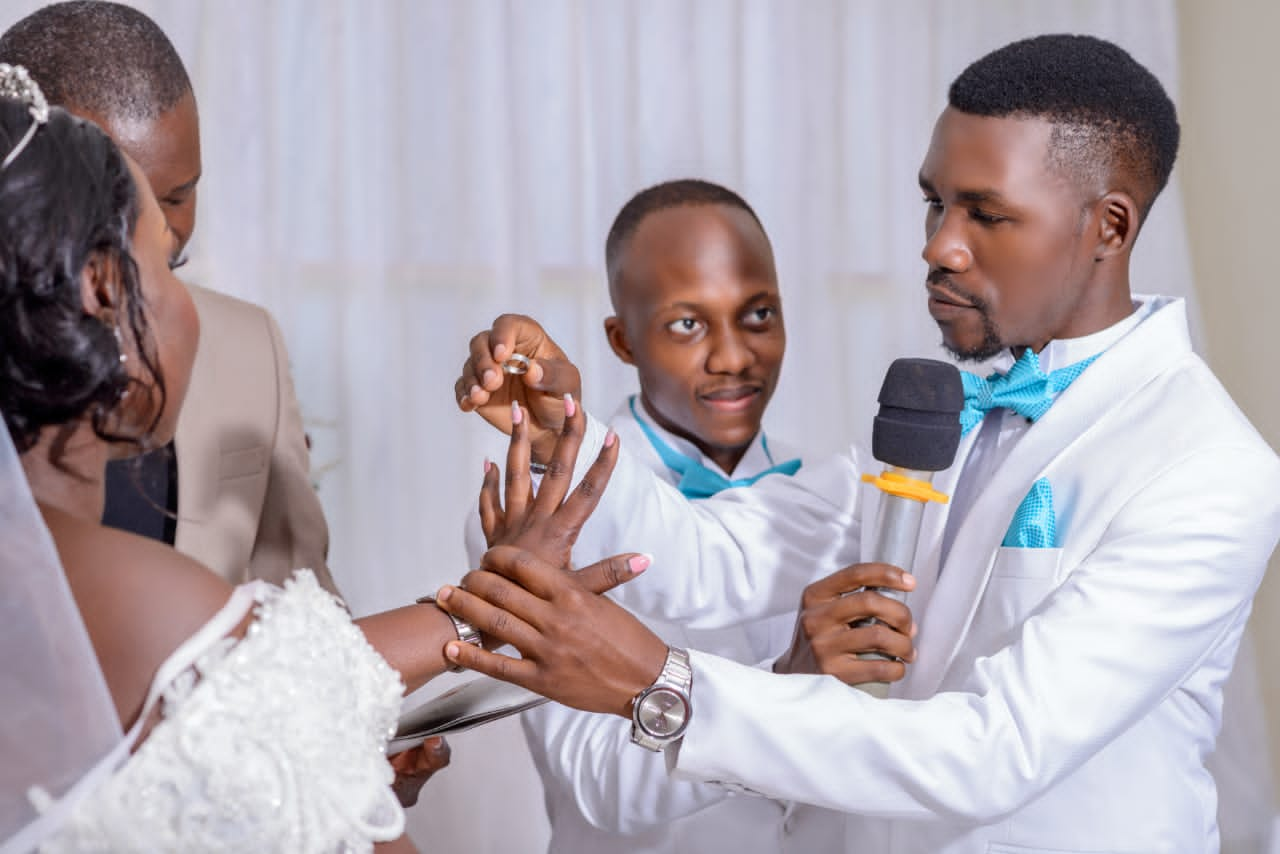 The two started to go on dates and took trips to places; by the waterfalls in Maracha, Dickens asked Melody to be his girlfriend. She did not disagree but she asked for time to think about it. The answer came about a month or so later. Meantime, Melody asked her sister and friends if this guy could be "the one". He cared so much for her and he was in fact very thoughtful; one midnight, she slid in the bathroom and fell, once he heard the news, he raced to her place with a friend, carrying food with him.
Another time, they met on the bus to Yumbe, Dickens bought fruits and shared them equally between him and Melody. This left her excited but wondering how insanely nice a man can be!
Bonding more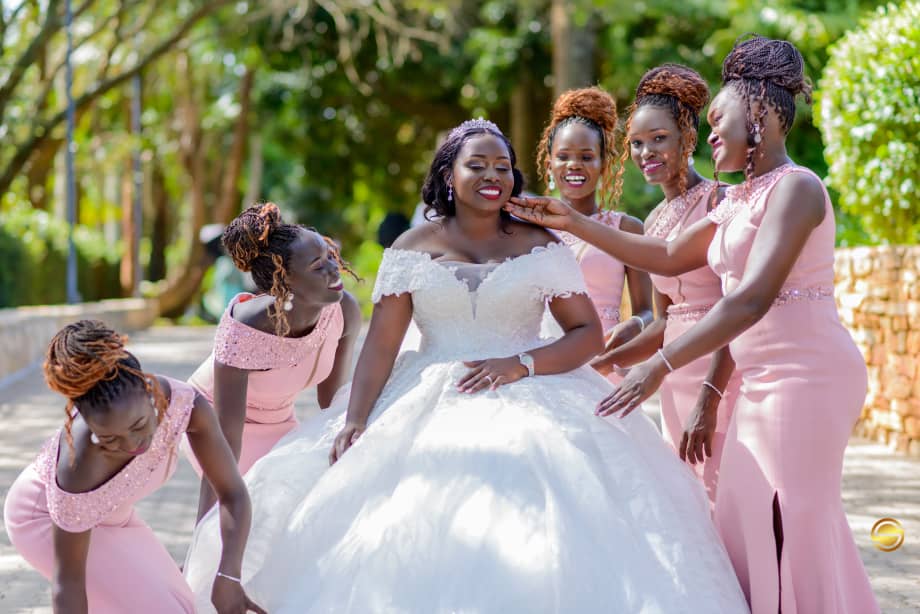 "Why are you crying?" Dickens asked Melody one time as they played a game he had come up with. He'd come up to her with a little game that didn't quite make sense. He listed numbers 1 to 5 on a white board and asked her to mention random letters, one for each number.
"She first told me A- I put it on number 3"
C on 4
R on 2
G on 1
E on 5
The letters were rearranged to form the name, GRACE. He said he'd been looking for a special name to call her and now that that had been worked out, he'd call her Grace. This had brought Melody to tears and she said, "That's my real name." She'd been called and baptized Grace but she had picked up another name, Manano, from her mother's side. When it was time to register for the Primary Leaving Examinations, her name Grace was not included and that's how it had become uncommon. Just like that, Dickens had brought the name Grace to life.
Seeking the counsel of elders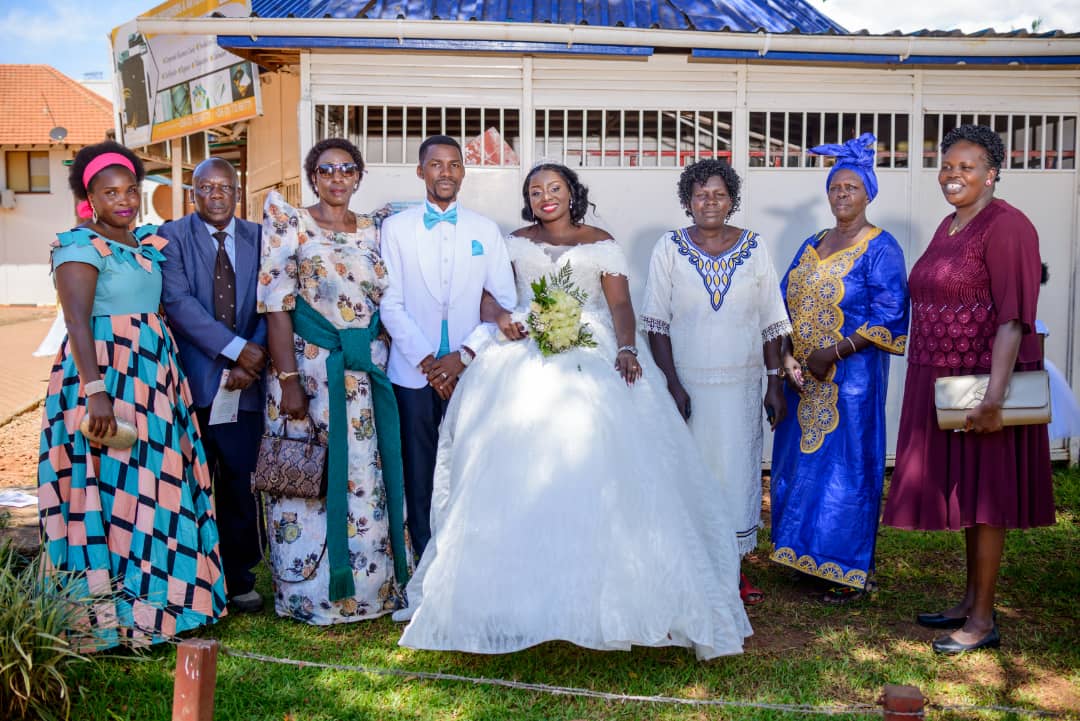 When Dickens was sure he almost had the girl on his porch, he went ahead and sought wise counsel from his spiritual fathers and some pastoral representatives of Phaneroo. He was advised to meet Melody's parents and have her meet his. Off the couple drove to Lira to meet Dickens' biological parents who were happy to meet their future daughter-in-law. They said, "Son, you've done us well." The parents blessed their children and Dickens and Melody proceeded to Kampala to meet her parents who picked a peculiar fondness for Dickens and welcomed him as a son.
After prayer and seeking the guidance of the Lord, the couple's spiritual parents gave them a go-ahead to get married. Dickens would then secretly plan his marriage proposal to Melody.
The proposal
On May 5, 2021, Melody's sister had her believe she would be escorting her to meet her boyfriend that had just arrived from overseas. They went and got their hair, nails and makeup done and then went to a restaurant with an inner room that was dark. Once Melody stepped into the room, the lights poured on and there was Dickens, knee bent, ring box opened. The hiding family and friends jumped out with the word, "Surprise!" The couple's engagement went well, she said Yes.
I do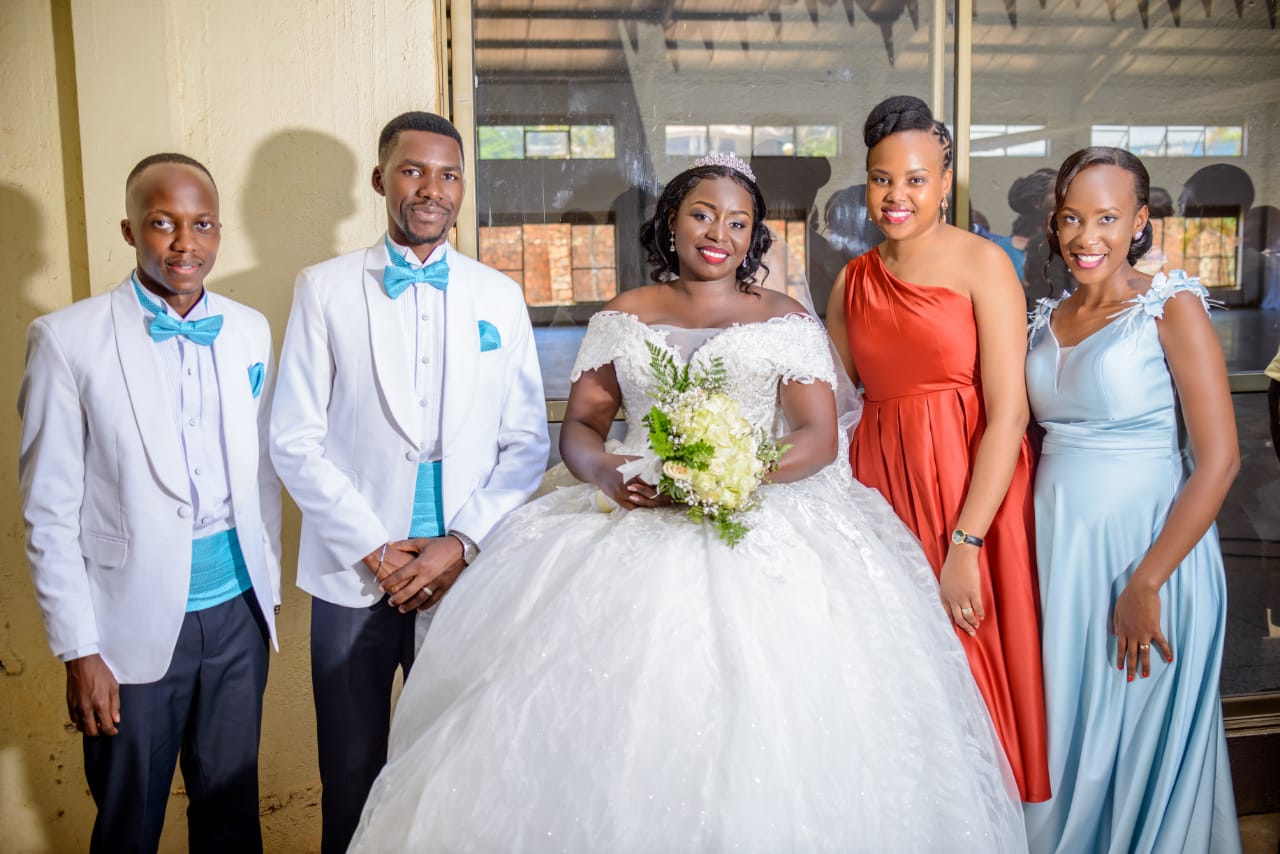 Twelve months following, the couple would become Mr and Mrs Okello. On April 30, at Phaneroo Ministries Lugogo, Melody opened Dickens' life to a new paradise when she said Yes" to all the priest was asking. "Will you love him…" She'd always known that she'd love him forever. This moment was just a reaffirmation to him and to the public, she said.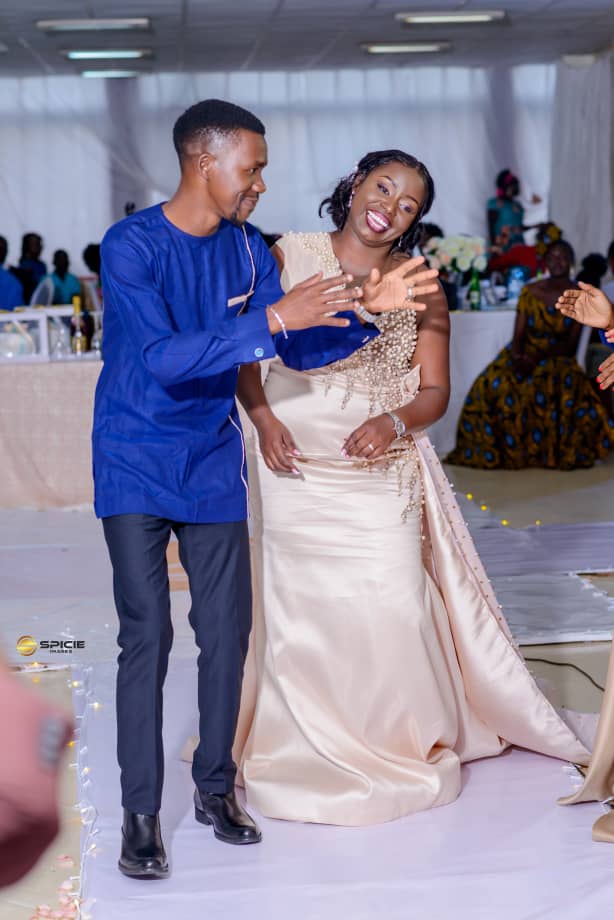 As a soothing melody, her voice washed over Dickens' ears with pleasure as she said "I do" before more than 60 guests. The couple later received their guests at International Hotel Muyenga. A floor had opened for their itchy heels to dance to the tune of love and forever… "Till death do us part…"
We wish the Okellos a fruitful journey.