By Maria Immaculate Owechi
Last year in December, we received wedding invitation cards as a family from two couples in the neighborhood. Their weddings were slated on the same date. My big sister compared the two cards and commented that one looked cheap and little effort was made to its appearance and added she didn't expect the wedding to be any better than the card.
The one that was designed elegantly gave a hint on how classy the wedding would turn out to be and definitely, the majority of people from the neighborhood chose to attend it.
For couples who may under look the presentation of their wedding invitation cards, remember that it clearly spells to your guests what to expect in terms of the style of the event and gives a reflection of you who you are.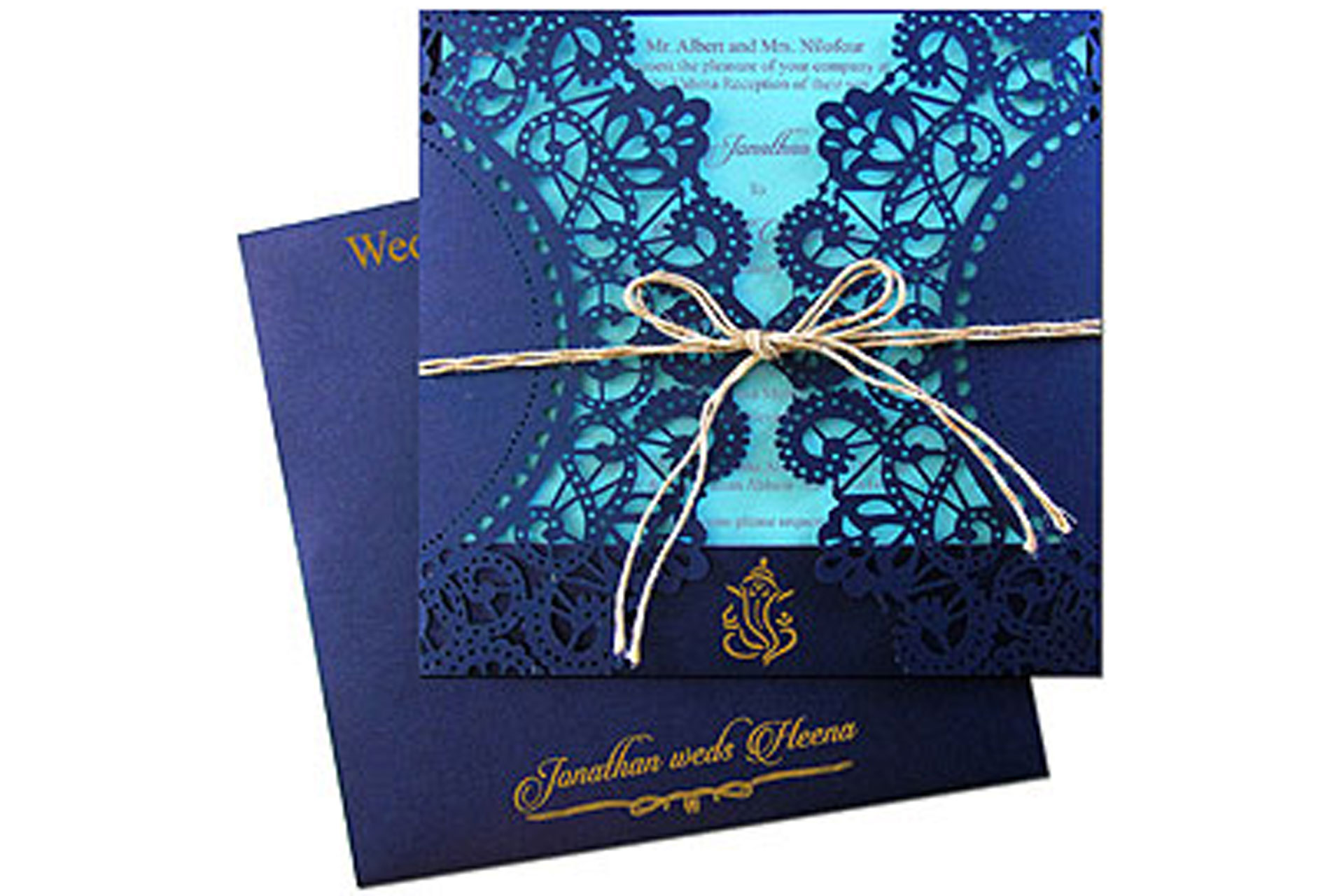 Sophie Akweyo, a graphic designer for invitation cards at Unique Designers on Nasser road in Kampala gives tips on what couples must know before ordering for their invitation cards;
Plan the design of the card as a couple
"There is a tendency for the men to leave the role of suggesting the designs and color theme to the women and afterwards complain about the card being too feminine for their liking," Sophie states, adding, "it is important to plan this together because the end product reflects who you as a couple not an individual."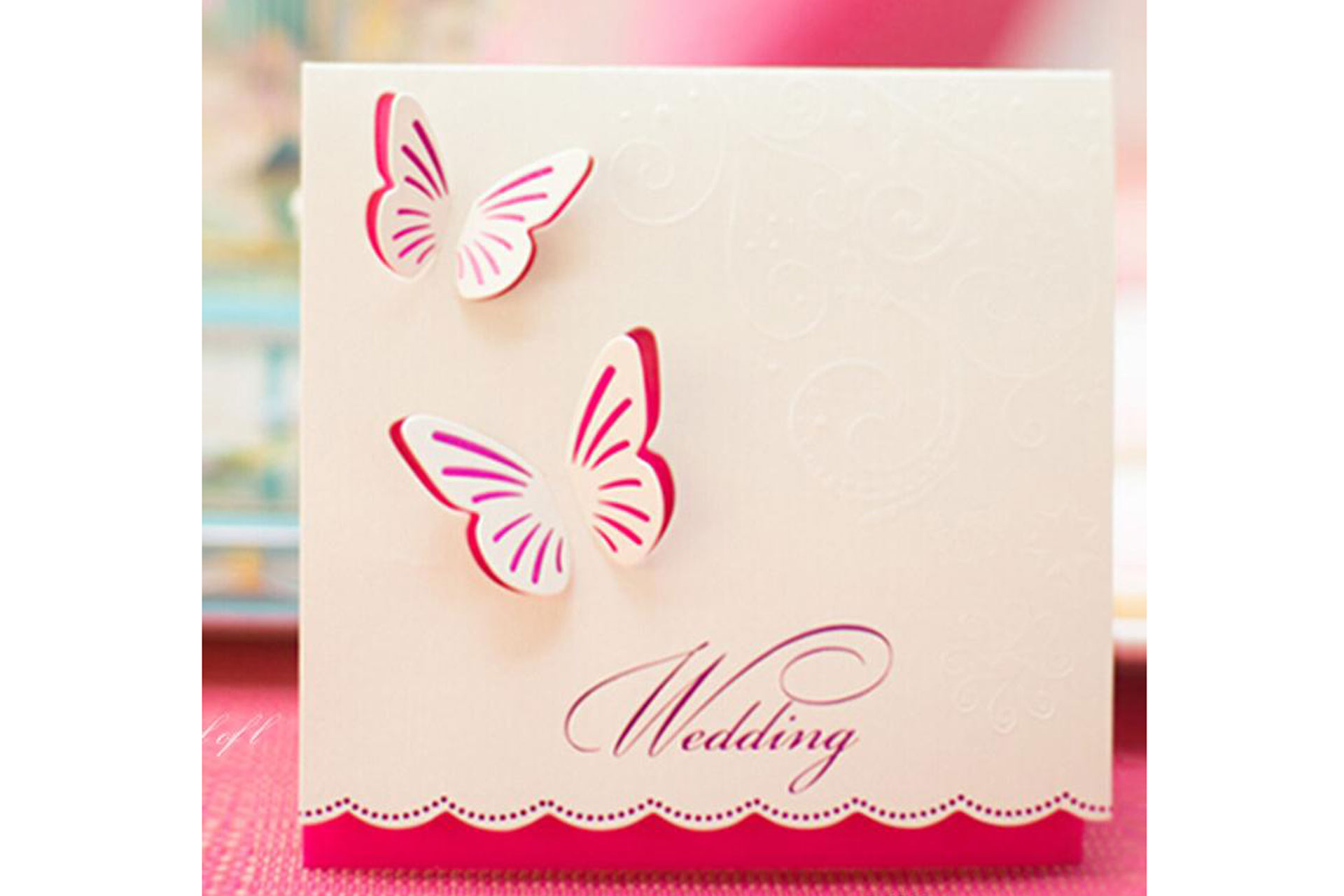 She also cautions that a wedding invitations have the potential to make the invited guests very excited to be included in the celebration or turn them off.
Get a clear picture in your mind of what designs you want
She says that it is important for couples to do research beforehand about the kind of designs that the cards should have.  They can get ideas from the internet or past weddings from friends and relatives on how to transform the images, fonts, backgrounds and colors.
This can also be got from picturing the style of the wedding; will it be an indoor, garden or traditional wedding? She says that for Introductions, they usually put cultural symbols and designs that reflect the tribe of the client. For example a Muganda, may put a luwombo basket on the invitation while westerners will go for say, traditional milk pots .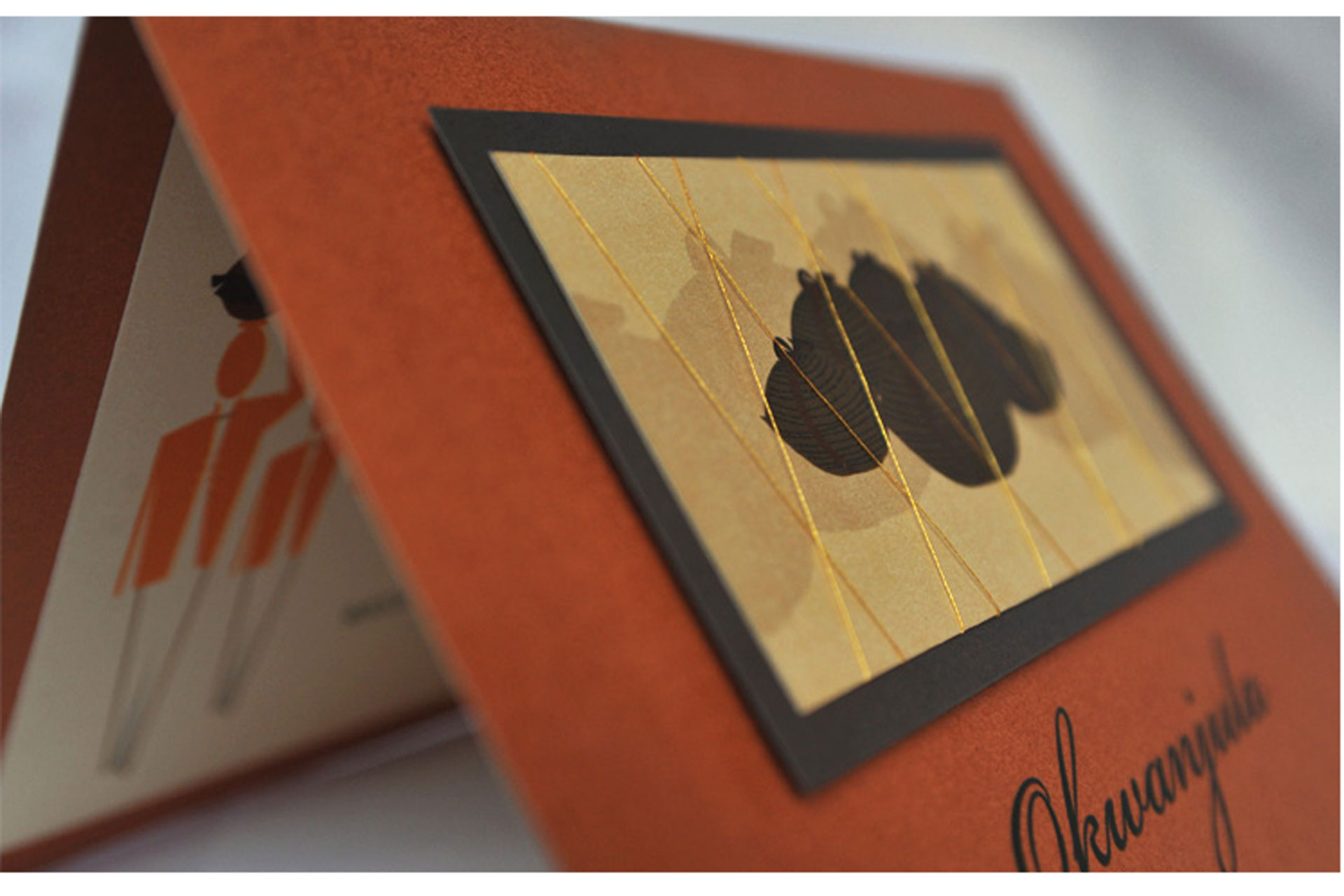 Sophie points out that couples who come with no idea of what they want and just tell them to design anything risk having a designer doing anything that comes to mind that may not be up to standard or reflect the vision of the wedding.
Have a rough idea of your budget
She advises that couples should take time to inquire about the costs for the different invitation styles and printing method. Too often, couples go online and opt for luxurious suites of high-end wedding invitations yet they have limited resources.
"All the materials are mostly imported and the prices per card range from Shs2000-Shs20, 000. For instance if it is the basic paper with ribbon and designs, it can cost from Shs2000-Shs3,000. If the client just wants a strip, it can cost Shs5000, the full material goes from Shs7,000-Shs8,000 and the most expensive card is usually the engraved glass which costs Shs20000 and above depending on the size of choice.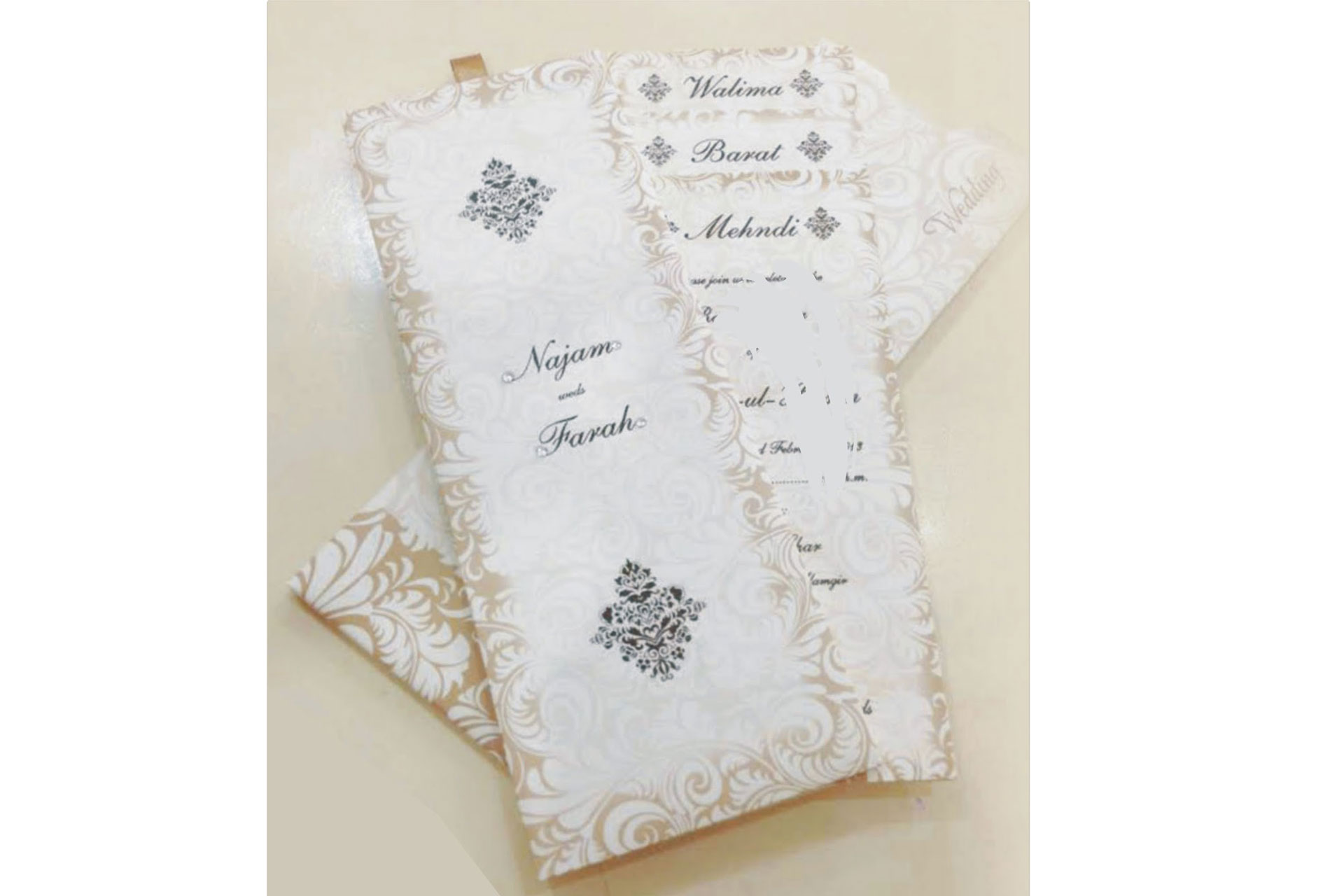 Materials used to add splendor to the card include fabrics of lace, kitengi, back cloth and engraved glass cards.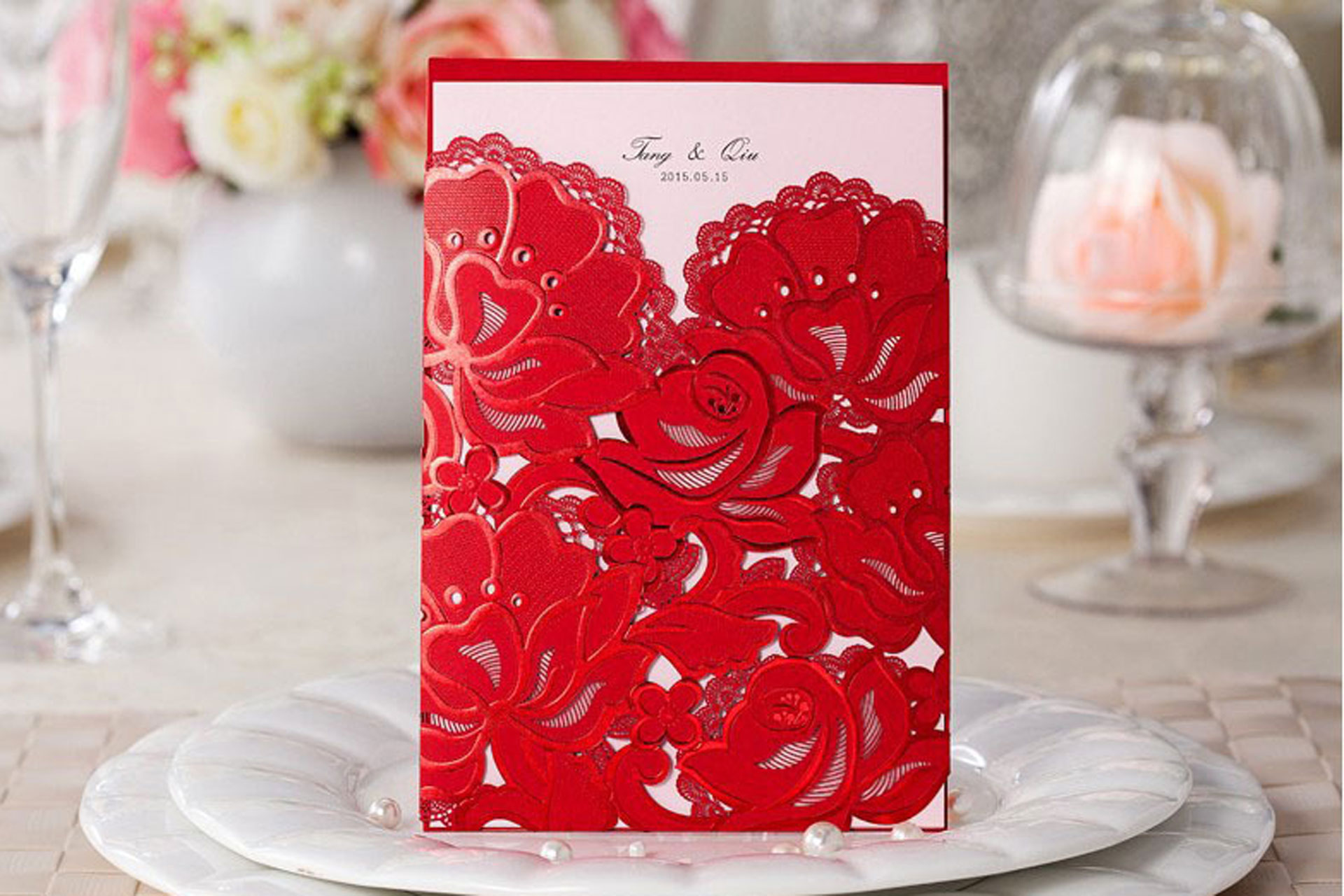 She adds that the only time design prices are hiked is when the couple makes a last minute order where they need cards in a little time frame. "I charge some extra cash for the long hours that will be spent in order to meet the deadline," she explains.
Use professional photographs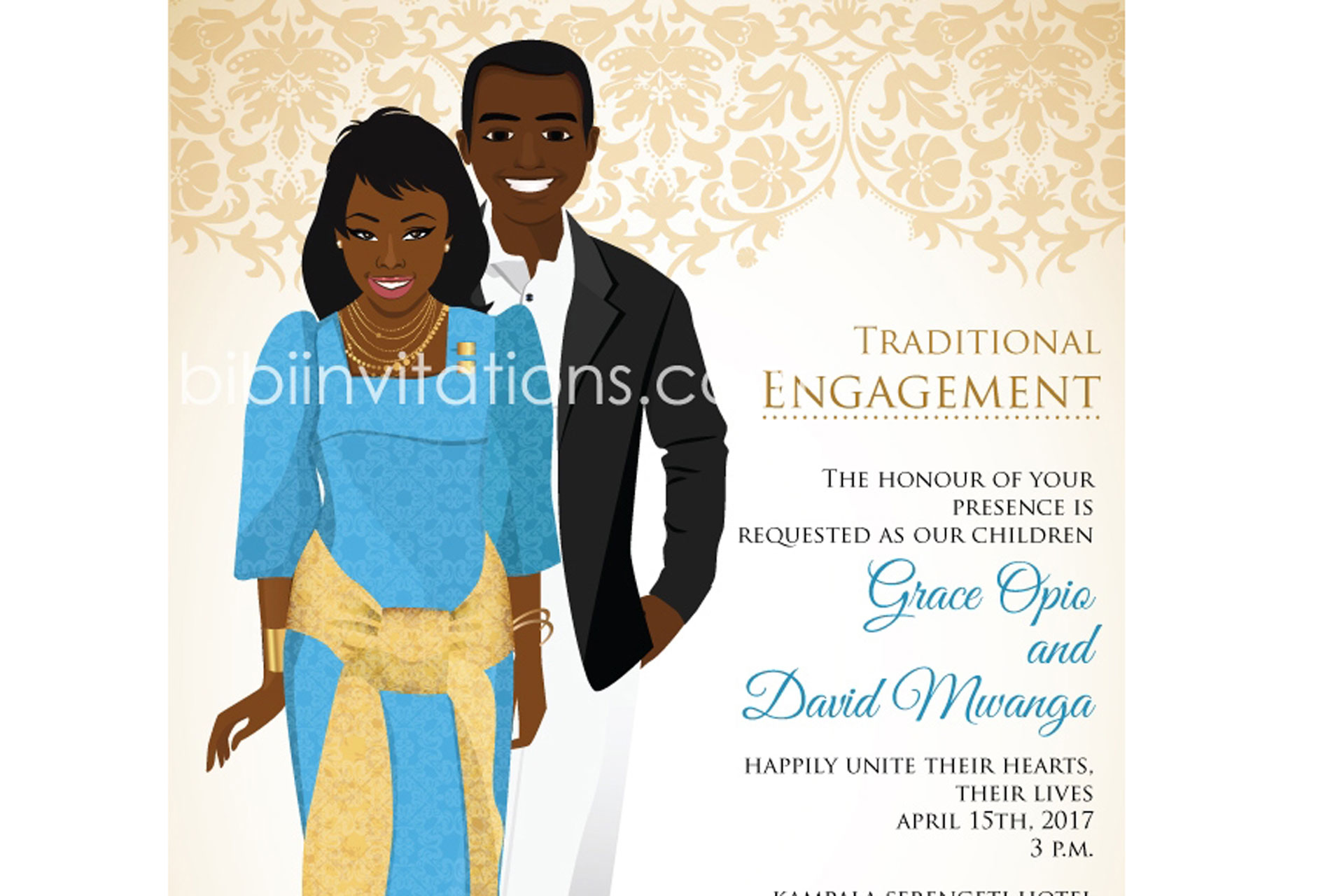 Although some couples use their Introduction ceremony pictures for the invitation cards, Sophie recommends couples to consider using the photos they took before as long as they are of high quality or opt for a professional photographer who will show them the perfect poses to take and add the needed lighting to make the picture brighter.
Decide the color theme for the card
The colours of the card are usually in line with the theme of the wedding and it would be great to bring in any samples or a sash of the fabric to the appointment to be exact with which shade to be used.
Be careful about the language to be expressed in the card
Use simple language that everyone can understand instead of mentioning hard or complex words that will need someone to first look for a dictionary. Most importantly, there should not be too much details that may be unnecessary and create clutter. The message should be precise and concise. For example putting a clan, sub-county, village and district is too much yet the district and village alone is enough. The most important details are the wedding date, time, place, venue, parent's names and that of the bride and groom.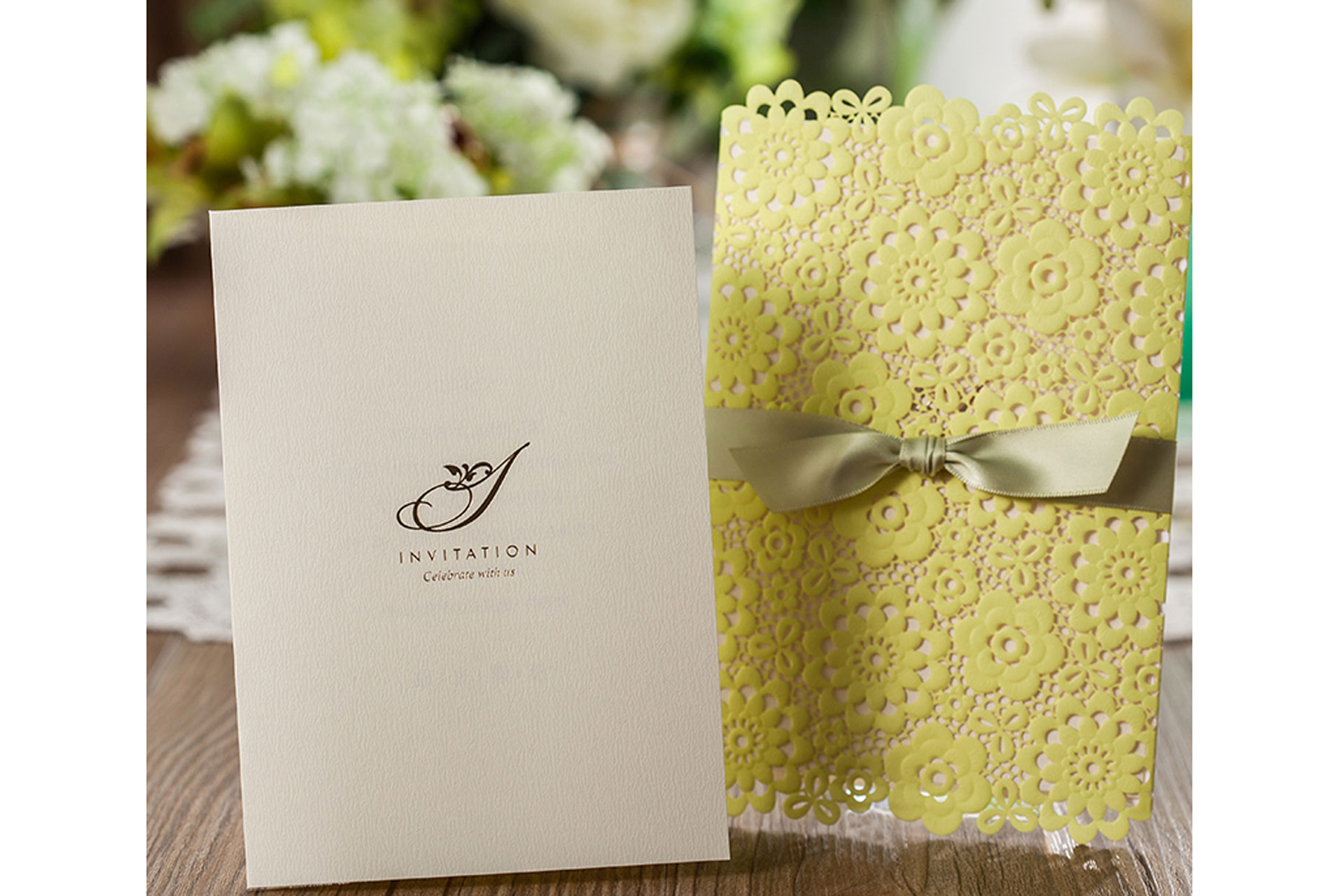 Also, featuring two languages in a card is enough; that is the official and local one. Any other additional languages will be too much because in most cases you would have informed people verbally and the invitation card is just a formality.
 Determine the number of invitations you will need to send
Sophie advises that when ordering for invitations, couples should be careful not to make the common mistake of ordering for each individual guest if some of these will be arriving as a couple or family. So, if you have 80 or 200 guests, check how many of these fall in that category.
Also, remember to order a few additional cards on top of your required number. This offers an allowance for the extra people whom you may have forgotten to add to your original list. And don't forget to clearly indicate how many people each card will accommodate.
Read through a draft copy before they are printed out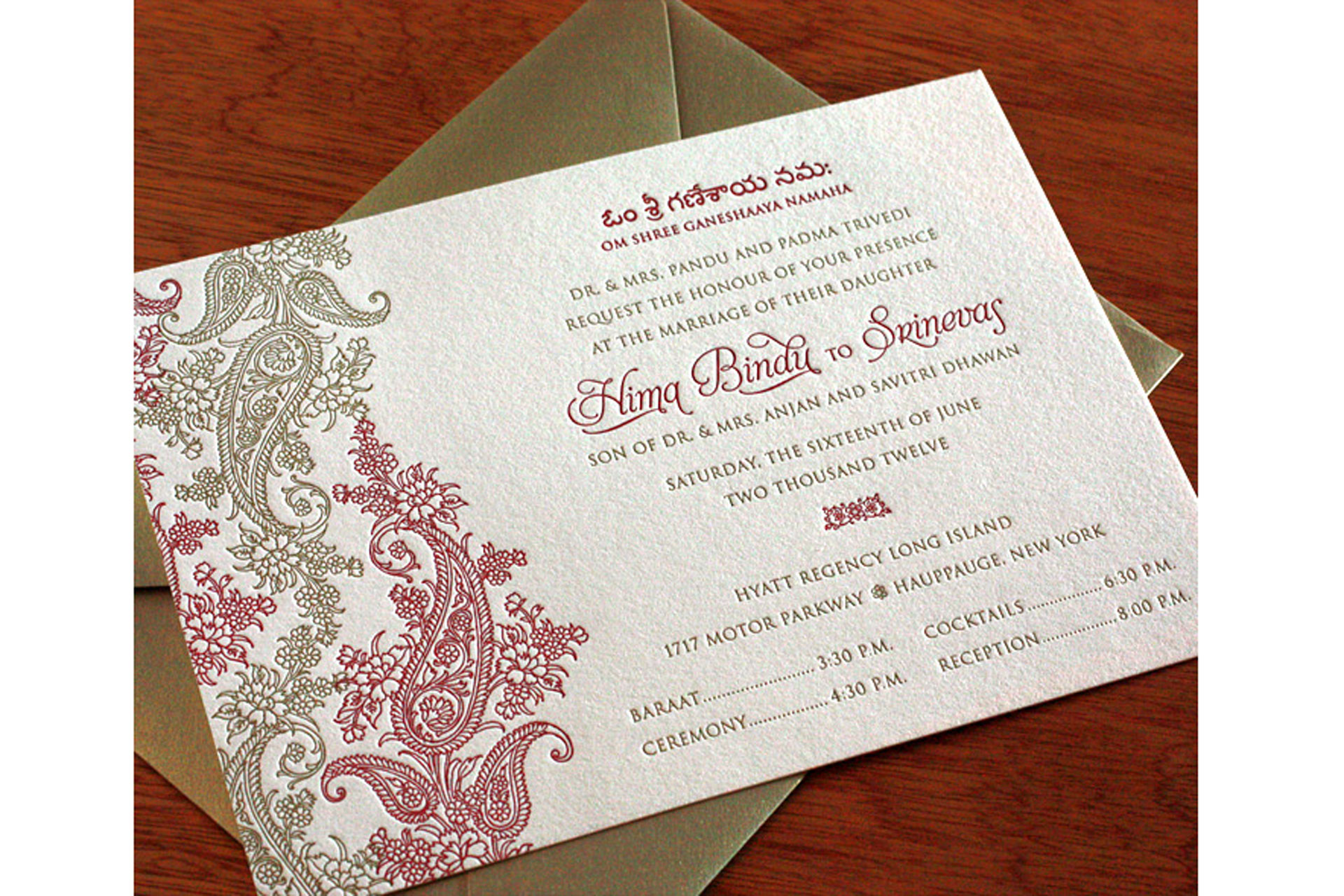 Ensure that your designer first gives you a draft copy of the card so that you go through it to clear any misspellings of names or details before the final printing. This because some guests can take offense if their names or names of their area of origin being misspelled.
Decide how you will deliver the invites
Deliver your invitations personally to get an instant feedback for those who can. If not, delegate the responsibility to a close relative or friend. There is also a trendy and cheaper way of sending the invites to people upcountry or abroad via platforms like Facebook or WhatsApp where they can simply download it and show a screen shot at the entrance.
It is advised that invitations should go out six to eight weeks before the wedding in order to give guests plenty of time to clear their schedules and make travel arrangements in case they have to.
Then, for the RSVP (please respond) date, two to three weeks before the final day gives enough time for the couple to get a final head count for the caterer, who should have the number at least one week to the wedding. If some guests still haven't responded by your deadline, give them a quick call and ask for their responses.