By Maria Immaculate Owechi
A wedding ceremony is about the celebration of a legal union between a couple, but as long as you plan on having a party and making merry your guests, it stops being only about you.
As hosts of the party, it is important you organize a reception where your guests are happy, entertained and comfortable. Failure to take this into account paints a bad picture of the married couple as bad hosts to their guests.
Daphine Akello, a secretary at Nebbi District Local Council shares of how guests from Kampala left unhappy after having a hostile reception at a relative's wedding ceremony in 2011.
Akello reveals that the couple decided to have their wedding ceremony in Nebbi since most of their family and relatives lived there, leaving friends and workmates do the travelling. "At the reception, no one was put in charge of taking care of the guests from Kampala," she narrates. When they arrived they found the villagers had taken over most of the seats so some sat behind while others had to get mats and sit on the ground."
Akello adds that when it came to drinks and food, some missed out because the villagers first took over the line, double-dealt and some took more than one plate to feed their families. "The city guests after the function left cursing, and saying they would never come for a destination wedding ceremony and up to today my aunt says some give it as a bad example of a poorly organized ceremony," she shares.
The following are tips on how to make your guests feel like they have attended the best wedding ceremony of the century.
The choice of location should be able to suit your guests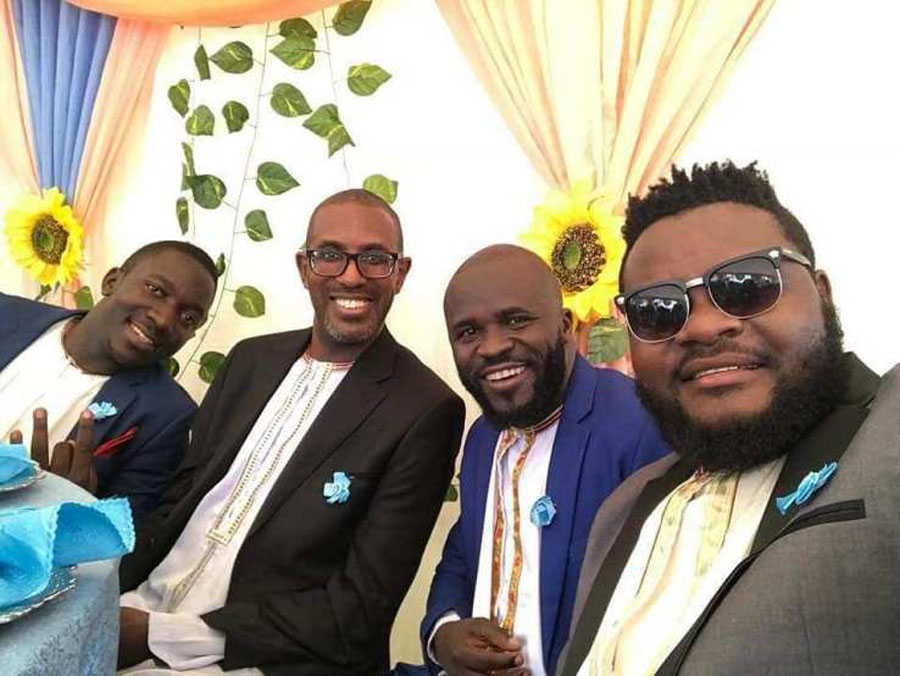 It is advisable to choose the location of your reception bearing in mind the aspects that will be needed for your guests to be comfortable.
An example is if you are planning an upcountry wedding. Details such as organizing proper accommodation, feeding and hiring a coaster to transport your guests from the city for their comfortable stay following the days of your function are important.
For cold and windy places like on the beach, it can be a good gesture if you inform your guests to carry sweaters, shawls and comfortable sandals to walk on the sand.
And in an outdoor location during a hot season, it is nice to ensure there are enough tents to offer shelter to your guests. Ensure too that there are refreshments like bottles of water readily available since on hot days, people easily become thirsty.
Hellen Kyomugisha, an usher with Tristar Events narrates how they had gone to usher for a wedding in Lira District, an area known to be very hot and the guests were complaining of thirst yet the water bottles had been restricted, only to be served when food was being dished out. Kyomugisha adds that some guests had to go out and buy refreshments from shops outside the reception since even the function took four hours to start.
Welcome your guests warmly as they arrive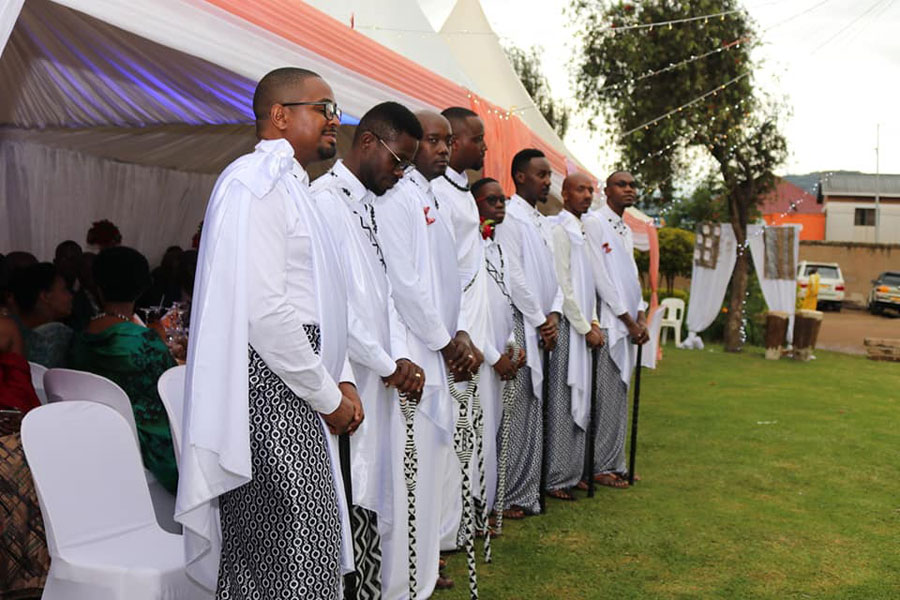 It is considered good manners to welcome your guests, thank them for honouring your invite and showing them where to sit. This makes them feel important and at home.
Since the married couple won't have the time to personally welcome each of their guests, there are some family members, relatives, friends and even hired ushers that are assigned this role. Therefore, it is important to carefully select people with a warm smile and hospitality that will welcome your guests and make them feel comfortable. You can use relatives but find warm and patient people to play this part as it is easy for people to lose their temper with the pressure of the day.
Ritah Mbabazi, self-employed reveals that in 2005, she attended her aunt's wedding party but when they arrived at the venue it was the relatives of the groom doing the ushering.
"They were all rude and only asked who the parents of the bride were. Took them to their seats and left us stranded until we figured out where we were supposed to seat." Mbabazi reveals.
She adds that this spoilt their mood the whole time during the ceremony and they felt that the groom's side was unkind.
Entertain your guests with the right music selection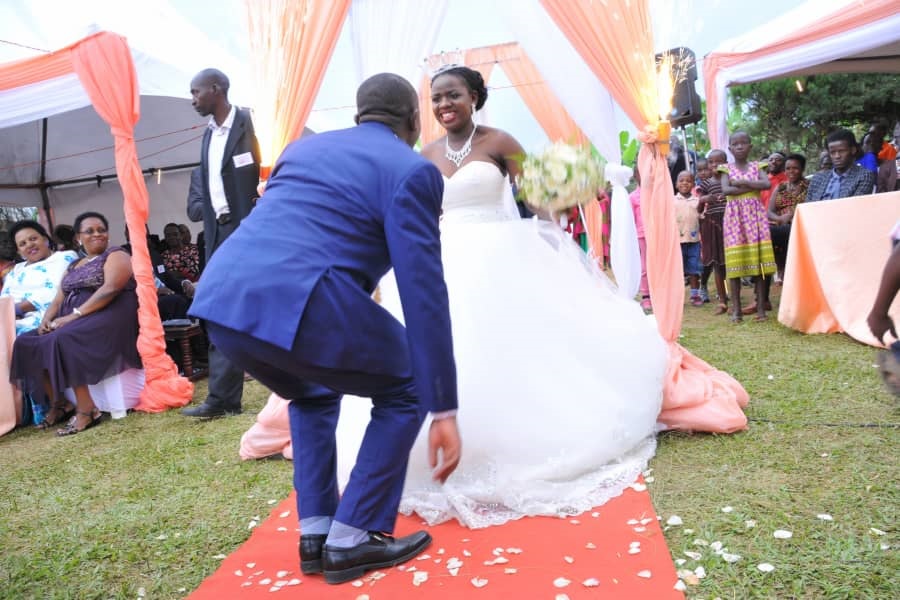 Since the party will comprise of guests of various age groups from the kids, teenagers, youth, middle age and the elderly, it is important to discuss with your DJ the different playlists that can get everyone on their feet no matter the age group. For example playing some traditional folk songs from the tribes of the couple getting married. This will make the family and relatives gladly get up and showcase their traditional dance strokes.
Also playing popular love songs that are trending is a sure way of getting the guests nodding their heads in agreement.
Plenty of refreshments for the guests
The availability of enough refreshments and in varieties is an item that can never be under looked to quench the thirst of your guests.
When your guests have just arrived and are seated waiting for the arrival of the wedding entourage, a round of cocktail juice or bottles of water will quench their thirst after the long journey from the religious ceremony to the reception.
Then a variety can be added after that like sodas, wine and alcohol in terms of an open bar because guests will be happy to drink to the brim as they have come to make merry and a wedding ceremony is one of the occasions for it.
Offer a variety of food at the reception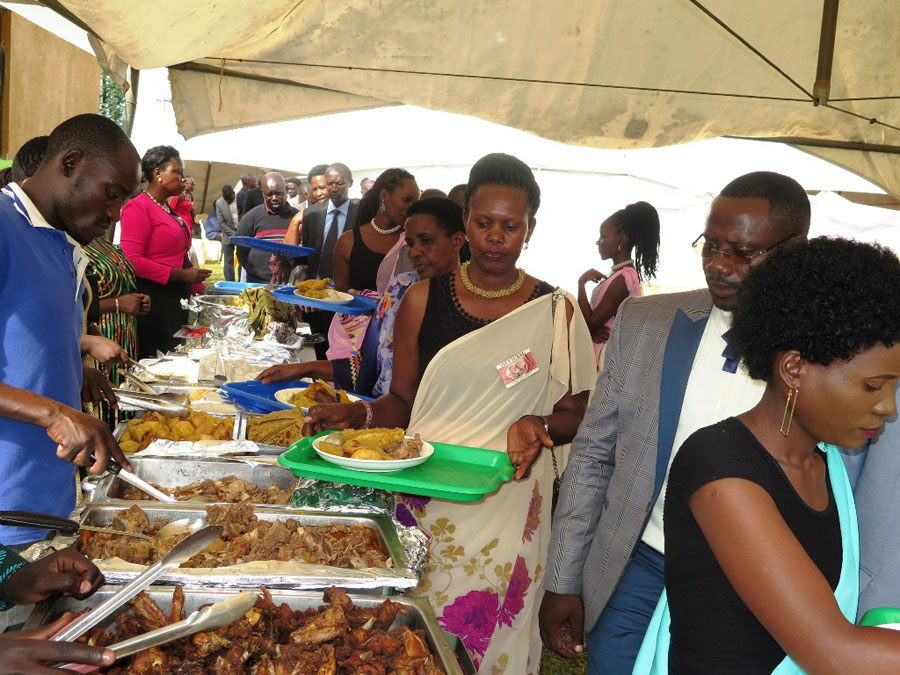 Having a great variety of food is part of the aspects that please guests. Expert caterers advise couples to ensure they have meals that are liked by the majority of the guests and also placing a dish that may be considered pricey but liked by the majority.
It is also advised to take caution when choosing a menu to consider guests who may not like some foods because of allergies or personal taste hence having a variety that can cater for the different needs.
Keep the speeches short and brief
When guests arrive at the reception most them have come ready to eat, drink and dance the night away but having long speeches can sometimes prolong the ceremony making the guests leave early before the party is done.
Therefore, it is advised to select a few people to give speeches that can be timed by the MC.
Selecting an MC of the ceremony who is entertaining
An MC is the person tasked with coordinating the flow of the ceremony. If he is entertaining and can throw in a few jokes here and there, the guests will be happy . That's why these days, couples prefer hiring comedians to emcee their functions so that they never have dull moments.
Set surprises for your guests
Amazing your guests with surprises can be in terms of booking one of the popular musicians to come and entertain them as each will be fighting to have a glimpse or take a selfie with the celebrity and even join in the performance.
You can also surprise the guests with fun activities that they can participate in such as having a quiz game on how well they know the couple, dancing and singing competitions, the popular toasting of the bouquet to single ladies and so many others that can be found online.
With these few tips taken care of, you will definitely have a fun filled function that will be memorable.