By Maria Immaculate Owechi
Precious Komugisha, married for a year and a cosmetics shop owner says that she chose her bouquet the last day to her wedding because it was just a small detail that she easily forgot to take care of.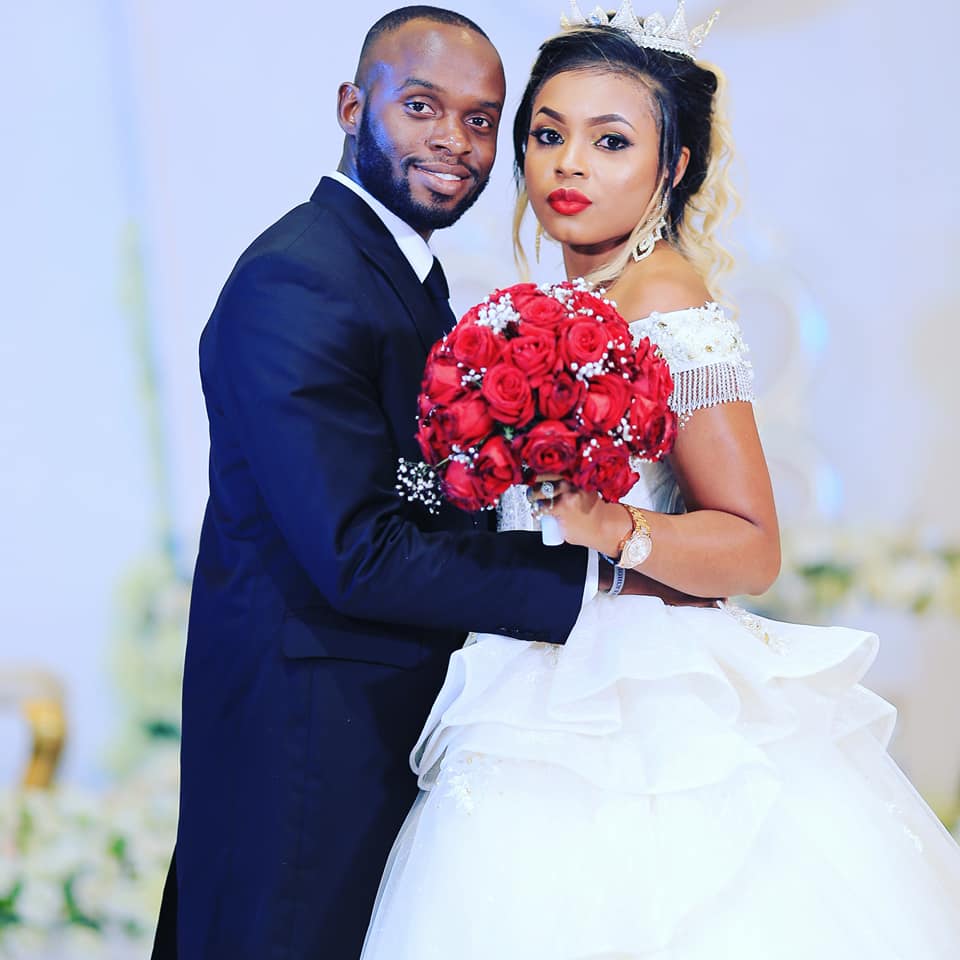 "But I was disappointed with my choice of white roses which ended up making me look plain in the photographs. I wish I had opted for more colorful flowers," Precious laments.
Choosing a wedding bouquet is more than just picking a bunch of flowers, but requires careful selection because flowers are an important accessory for complimenting the bride's gown. It is also an artistic way to add colour and diversity to your photographs since the gown is usually plain in colour.
Rachael Tumushabe, a florist with Royal Gardens at Garden City basement, explains what brides should put into considerations before choosing a bridal bouquet.
The choice of the bouquet should depend on her taste and personality
Rachael says it is important for a florist to know the bride's personal taste. This is because flowers can also be used to express someone's personal style and also hold special meanings.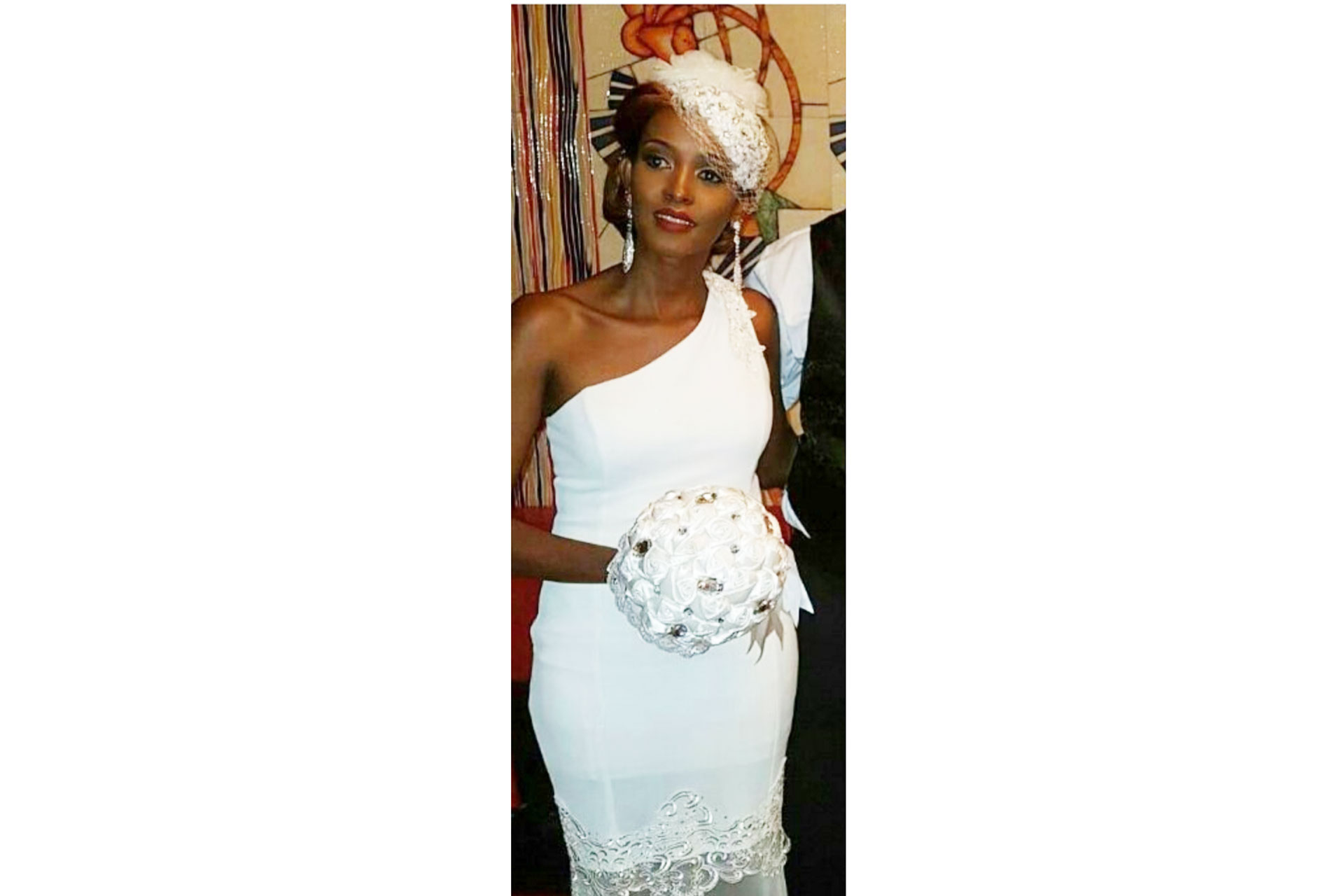 She gives an example of brides who prefer red roses to symbolise their passion and love for their partner.
Hilsie Namara Salmon, a makeup artist chose a vintage style theme for her white fabric bouquet decorated with shiny stones.
Hilsie says that she wanted to be different so, she looked for a unique bouquet that was classy, fashionable and one that could match her earrings. The shiny stones also matched with those that were on her fascinator.
The bouquet should also match the theme colour of the day
"Selecting colours of the bouquet to match with the theme is one of the factors that I recommend for brides to consider," she states.
Rachael says that contrasting is always good especially against the single colour of the wedding gown.
"We just add a bit of contrast like for instance if the theme color is orange, then it can be mixed with yellow and white flowers," she elaborates.
The flowers should be able to complement your wedding gown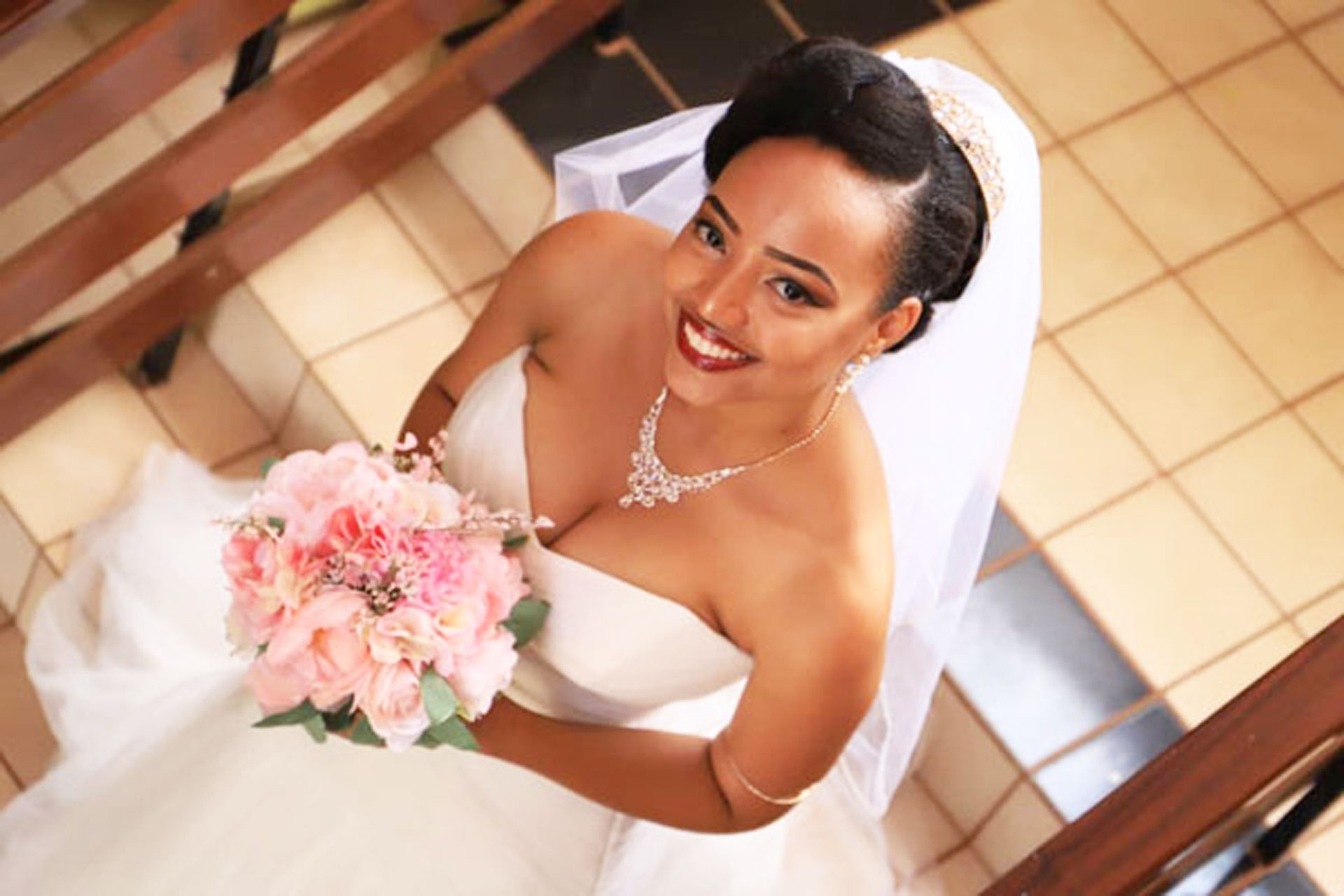 It is important to make sure your bouquet will complement the wedding dress. This makes it easy for you and the florist to select the right shape and size of the flowers.
Racheal enlightens brides that it is a rule for flowers to never draw attention away from the dress but rather enhance it.
"For instance If you are wearing a heavily embroidered wedding gown, select small flowers such as lilies that will add simplicity and avoid creating a cluttered look. For a simple wedding gown, a more detailed and large bouquet like roses or orchids will be an excellent accessory to the dress," she elaborates.
Size of the bride
"Always remember to consider the proportions in relation to your physique. For instance for a short bride, carrying a huge bouquet won't be nice likewise a tall person won't look any better with a small bouquet," Rachael cautions.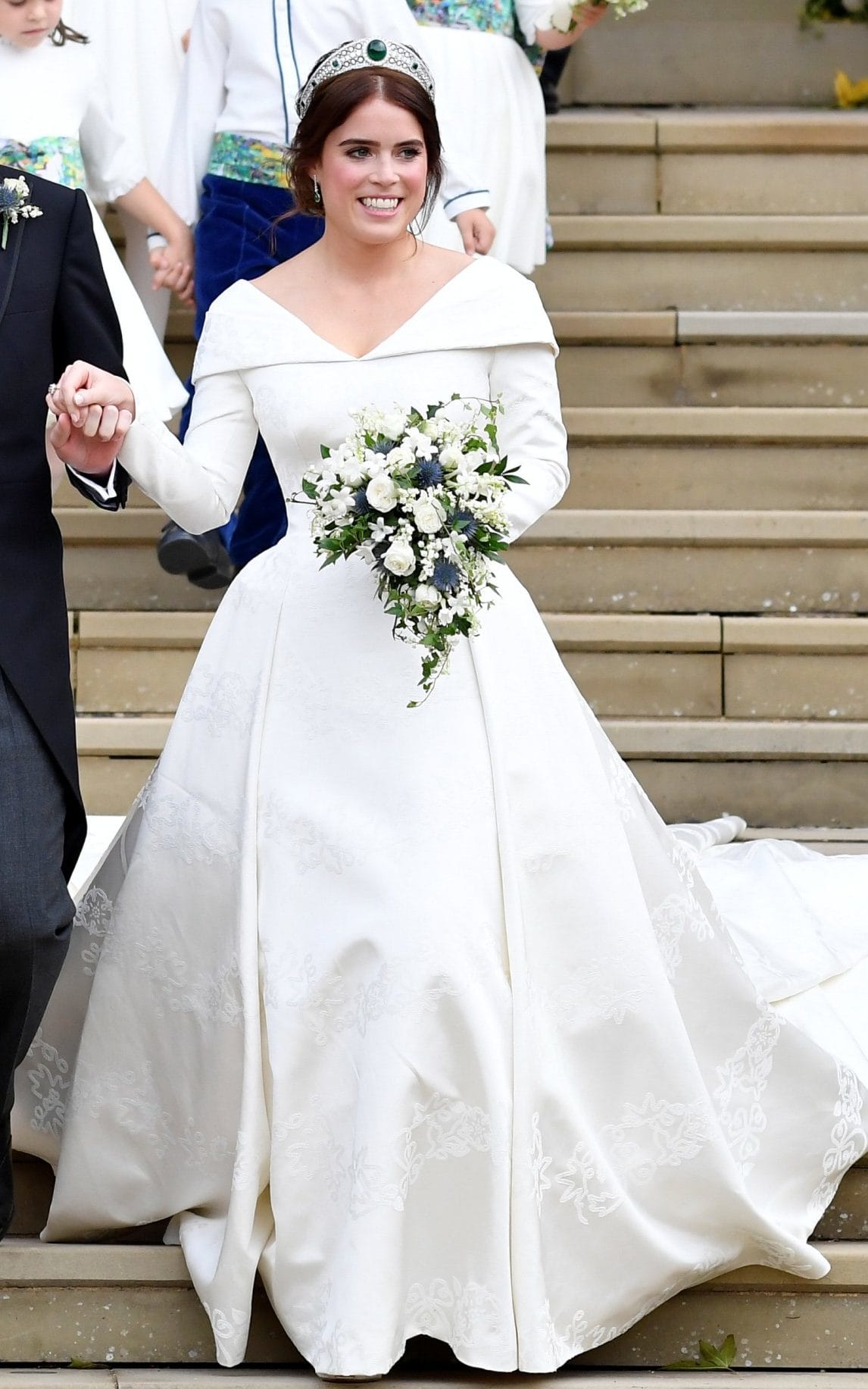 "The size and shape of bouquet should feel handy and comfortable to carry for the entire ceremony.  A bouquet that overpowers you or gets lost considering everything going on will cause discomfort," she warns.