Everyone would want to have a memorable wedding. Something that will leave everyone in the neighborhood talking and that is fine. Anyone is free to have a "full blast" on their wedding day, the only problem is when you begin inconveniencing others by soliciting for the little money they have. The unending text messages constantly reminding them to attend wedding meetings are a total turn off.
What happens at wedding meetings
During these meetings, pledge cards are distributed for people to make monetary contributions they can afford; if one is late they are fined a certain fee only dictated by the chairman. On top of the fundraising, one has to contribute to the chairman's bag as well.
The whole budget is read out including the items that are covered and those that are not. They talk about service providers and suggest cheaper options than what is on the budget. The chairman does not announce how much was collected in the previous gathering but goes on to announce how much more is needed.
The essence of wedding meetings
Most people boycott these meetings and instead send their contribution through mobile money.
So, do these meetings represent begging for money? Incidentally, there is more than just begging for money. According to Eva Karungi, a cashier at Fina Bank, wedding meetings are meant to mobilise manpower, identify and allocate resources to well-wishers. "In these meetings, people plan what and how much is needed and for mobilisation.
There is also duty allocation, who and what we need on the wedding day. These meetings are really useful and they are not just meant to siphon money from people," Karungi says. Milly Tumwine, a civil servant questions the relevance of these meetings, "Why do I have to contribute money for two consenting adults? By the time they decide to wed, it means they have saved enough for it.
All I can help out on is maybe the organisation but not contributing money. "Personally, I'm tired of those meetings because I have fees to pay, I struggle to pay rent and then you ask me to 'cough' some money for your own wedding?"
Tumwine insists financial matters should be dealt with by family members and not everybody. "Some people go as far as sending everyone in their phonebook, including just business associates or workmates which is not right," she adds.
Emmanuel Okalany insists that holding these meetings help in identifying suitable receptions that have tight security for the safety of the people that are going to be attending his wedding. "In these meetings, duties are distributed among well-wishers and also for getting financial support from friends.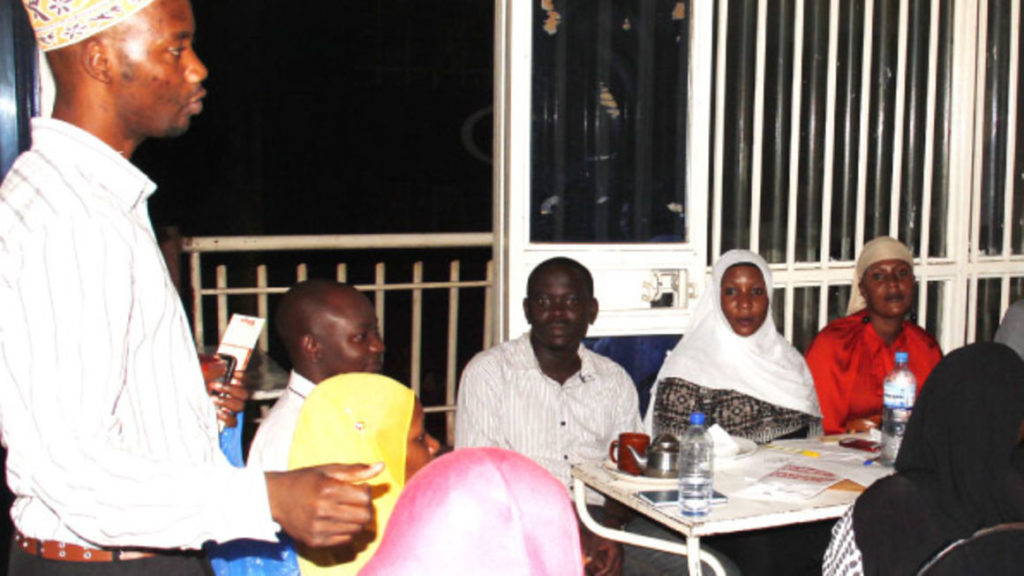 Besides, I don't think one individual can afford to foot their own wedding bill without the help of friends," Okalany adds.Susan Abbo, a waitress at Rock Gardens says, "Wedding meetings are very necessary and because people are going to eat and drink on the day of my wedding, they should give at least a contribution," she adds. Phillip Agaba, a lecturer at Makerere University, says people should not think that couples hold these meetings to make money because marriage is not an economic enterprise."Personally, I have contributed to multitudes of weddings but I don't do so because my friends are really broke but because I want something colourful for them. I do it as goodwill because I understand that women love fancy and memorable weddings even if the husband is not financially stable," he says.