By Promise Twinamukye
Through their mutual friend Solome, Frasse Xavier Musoke, a microfinance consultant found a soul mate in Rose Nakate. In September 2020, Solome had given Rose's phone contact to Frasse. After three and a half weeks, Rose gave in to the request of meeting Frasse at his home in Kajjansi for a prayer meeting.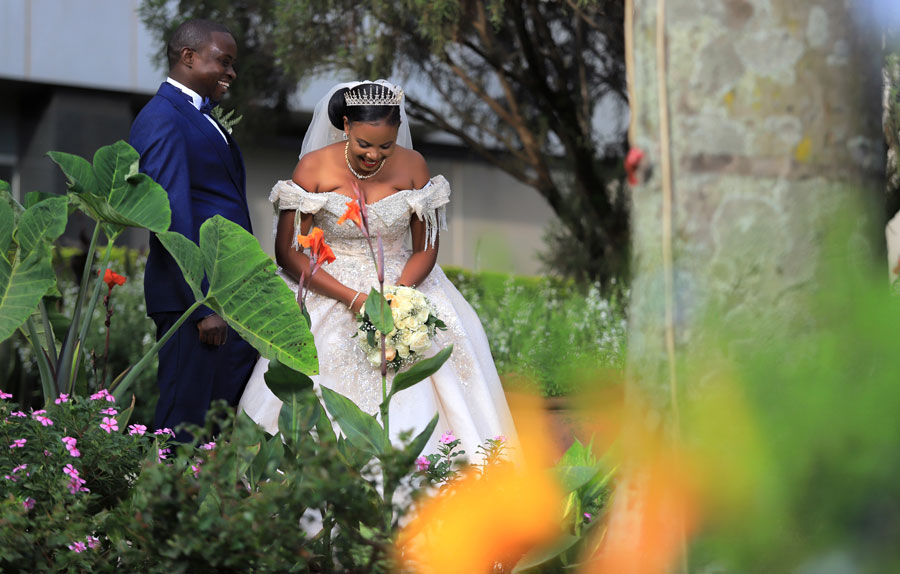 The meeting was going just fine until Frasse's mother got unsettled about the couple's friendship. Tempers flared and she called Rose all sorts of names. This escalated when she involved her son in the ugly scene.
Frasse was not the type that took any woman to his parents' home. In case he did, he would have to be serious, a thing his mother sensed too.
"Mum thought Rose was targeting my property and was afraid I would never be obedient to her again," Musoke said, explaining that he is the only child to his mother, which could explain her insecurity about another woman being in his life.
It was Rose's first time to meet Frasse, later on, his parents. She says she felt like she had wasted her time staying chaste only to get a cold welcome. However, she is grateful that Frasse defended her.
"After 14 years of prayer for marriage, I did not think God had prepared me for such a relationship," she says.
Rose says she did not walk away because not everyone was against their relationship. His aunts, uncles and Solome kept comforting her that things would get better.
One problem remained, Frasse's mother did not come around even after the couple had dated for some time. There is a time when Rose contemplated calling it quits but talked to one of the priests she had known from childhood. The priest advised against any hasty decision.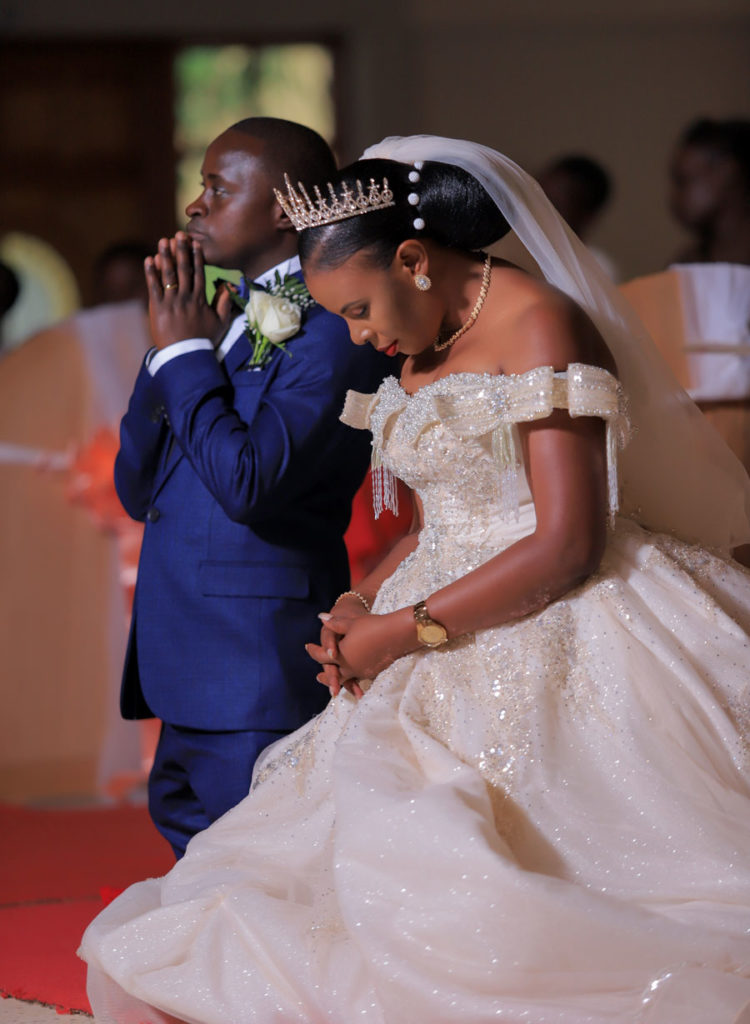 "That man must love you so much to face his parents. If you feel something for him, don't let him down. Pray over it and God will show you the way," the priest advised.
Rose grew fonder of Frasse as he supported her through all the unfortunate times. She stayed until, choosing to support him too until it was over.
"All the accusations did not matter anymore. We kept praying and going for counselling," she said.
The proposal
The two continued getting to know each other more. Rose who grew up in the home of catholic priests introduced Frasse to them. She realised that one of the priests was Frasse's great uncle which made matters lighter. They spent time saying novenas ( catholic recital prayers) of all sorts.
One day, on their way from St Jean Mary Muzeeyi Shrine on Rubaga Road where they had gone for prayers, something crossed Frasse's mind, "With all kindness and humility, I beg you to be my wife," he said.
Rose, still unsure of herself, just smiled and said, "If God wills."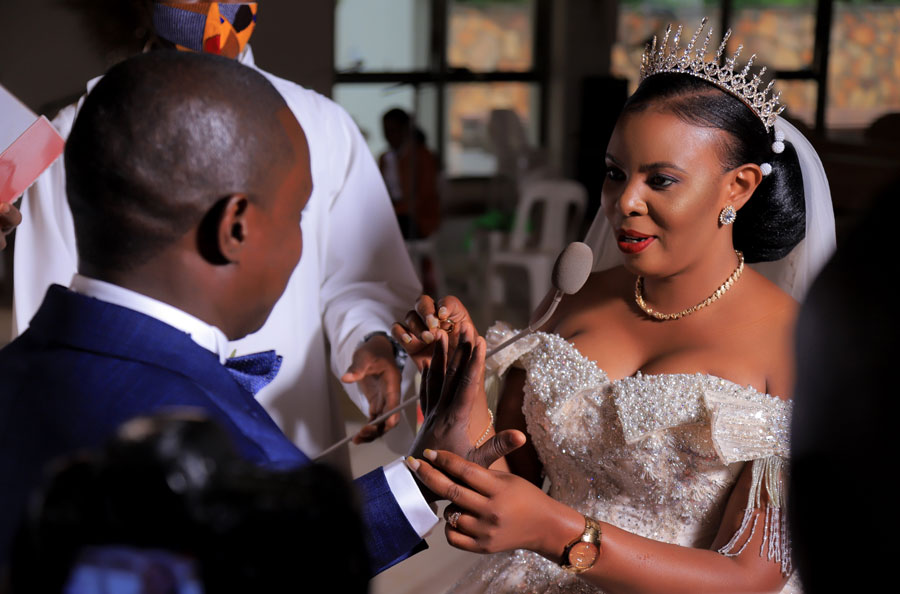 Frasse was very excited that he drove in the wrong lane and the traffic officers stopped him.
"I started thinking about our introduction and the wedding because I wanted us to be together in Christ as soon as possible," he said.
The introduction
During introduction meetings, the couple agreed not to alert Frasse's mother, who was still against their relationship. They set their wedding for December 4, 2020, which would be a day after their introduction.
To raise the much-needed funds, Frasse sold one of his assets,"We wanted to stay together and have the Holy Communion," he said.
The invitations were sent only to a handful of people but one can never be too careful. Soon, most people including the groom's mother would learn about it.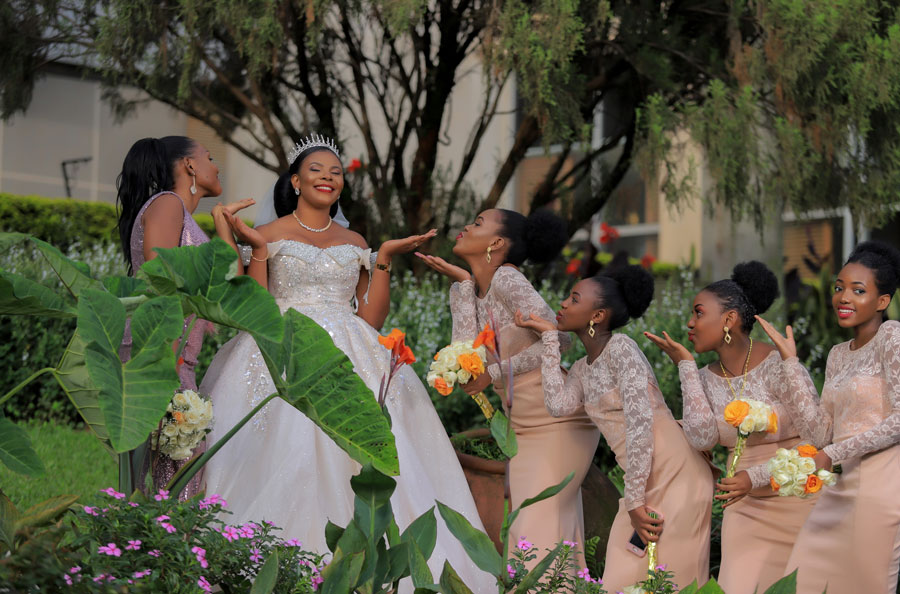 On the day of the introduction, everything at Rose's home was in place except the groom and his escorts. Frasse's journey had been delayed by his mother's hysterics about the introduction.
"He arrived late and we missed most of our rituals," Rose says.
The bride then planned on postponing the wedding day but her close-knit circle did not allow her to do so.
The wedding
Everyone dreams of a happy fairytale-like wedding, and this couple was no different. Their expected bliss was however interrupted by a series of unfortunate events.  The bride's phones, their rings and the pageboy's suit for their wedding day went missing.
God was merciful and they able to recover the pageboy's suit and one of the bride's phones at the wedding.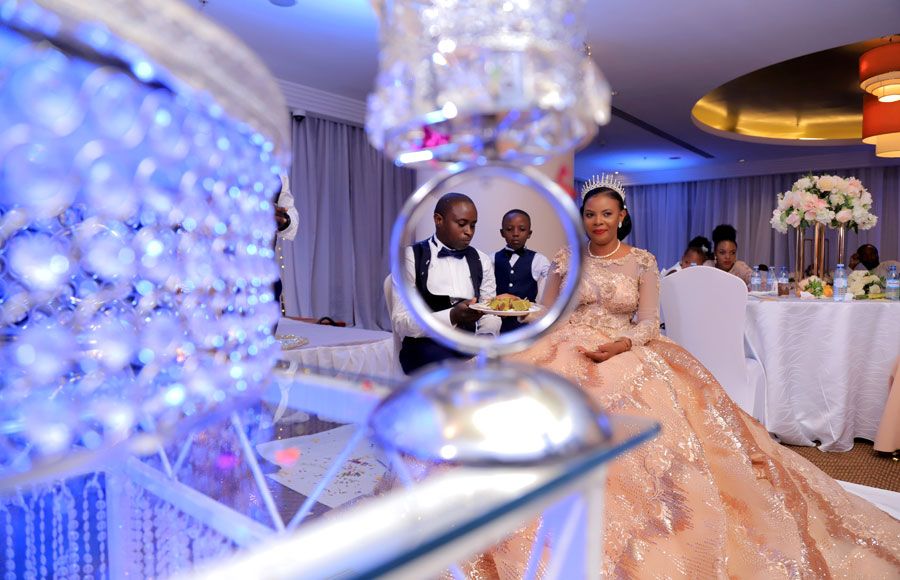 More unfortunate news
The bishop who was going to wed them was hospitalised and on the day of the wedding due to COVID-19, a family of six who were to the wedding got an accident and were hospitalised, The bride her brother (a person they had grown up within the priest's home),  a priest, one of those that groomed her got an accident, three priests and two nun, all part of the people who raised her fell ill, among other things.
Her make-up was redone because she kept crying. They reached the Uganda Martyrs Shrine in Munyonyo at 2 pm instead of midday.
Fr Joseph Kaseeta of Naguru Parish and Fr John Bosco Masengere, wedded them.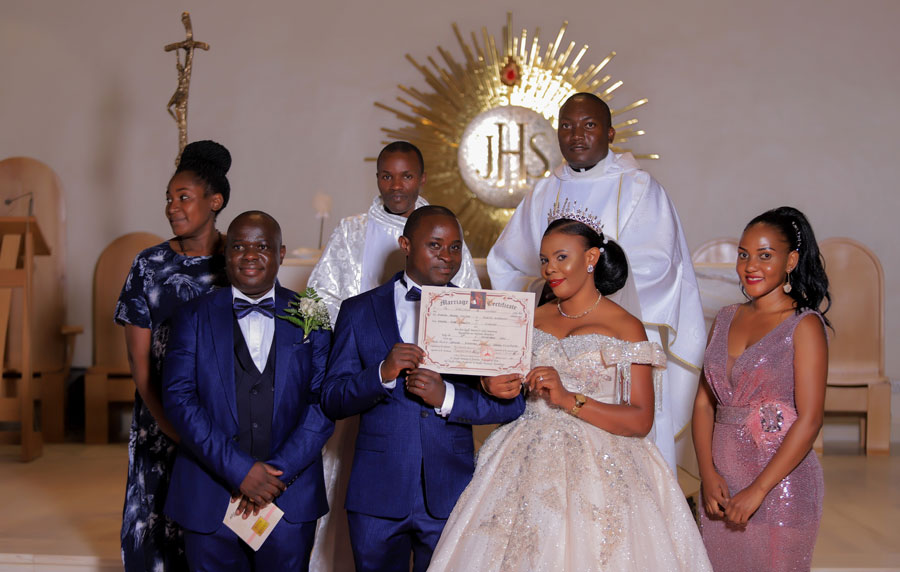 "Apart from misplacing my shirt, I made it to the church in time but had to wait for my bride for two hours. Rose entered church looking pensive," Frasse recollects, noting that nonetheless, she felt relieved as soon as they handed her over to him.
The groom was overjoyed that Rose's family had trusted him with their daughter while Rose loved the songs sang at the party.
"The homily gave me hope that I regained strength," she says, thanking her matron for encouraging her before and during the wedding.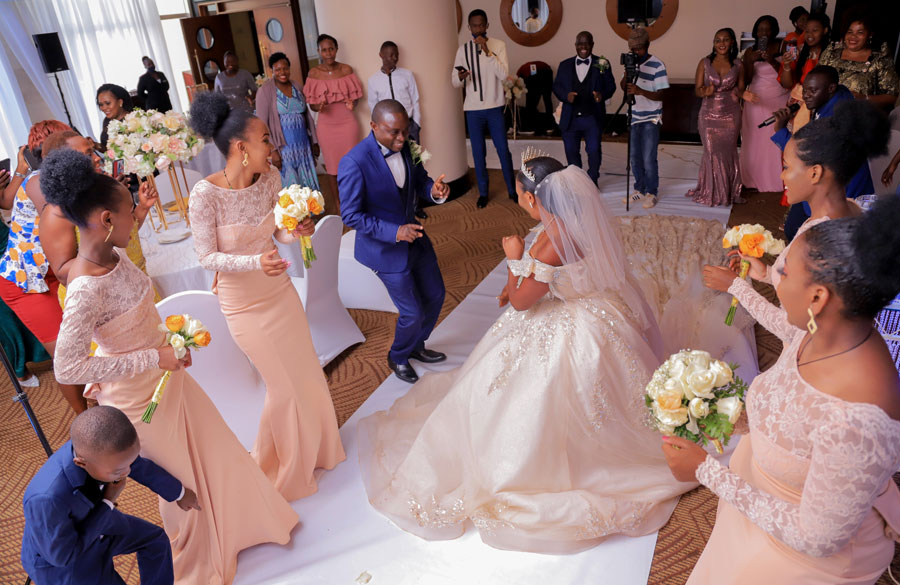 "By the time we went to the reception, I was upbeat."
The reception heightened her spirit.
"At the reception venue, guests cheered us!" she says, adding that seeing more than 80 people yet they had invited only 50 excited her.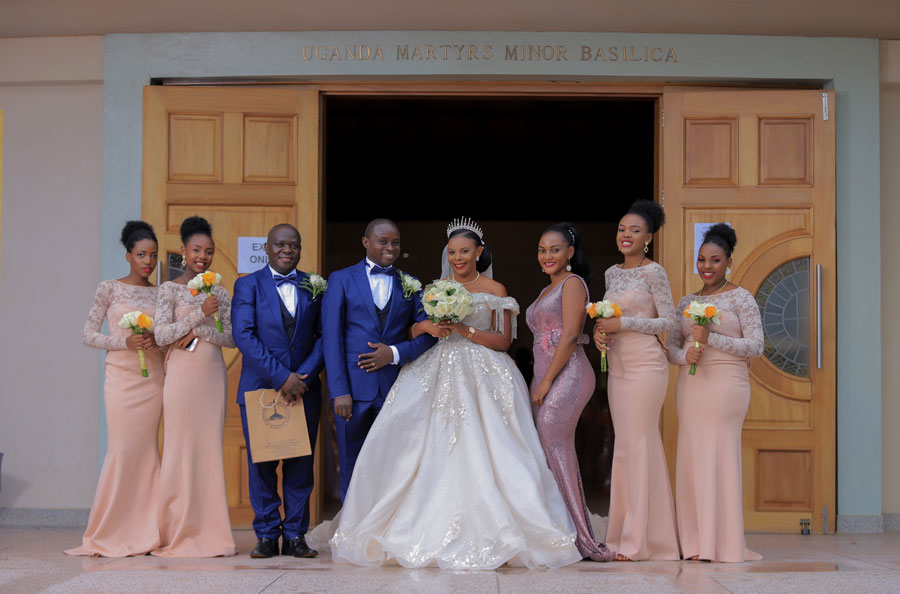 The food and drinks were great too but the cake and decoration did not match their bargain.
Advice to people
According to the couple, no matter what people say, the couple's decision is the only thing that can shape its fate.
"Communication is paramount to resolve conflicts and for that to happen, there has to be trust between us," Nakate said.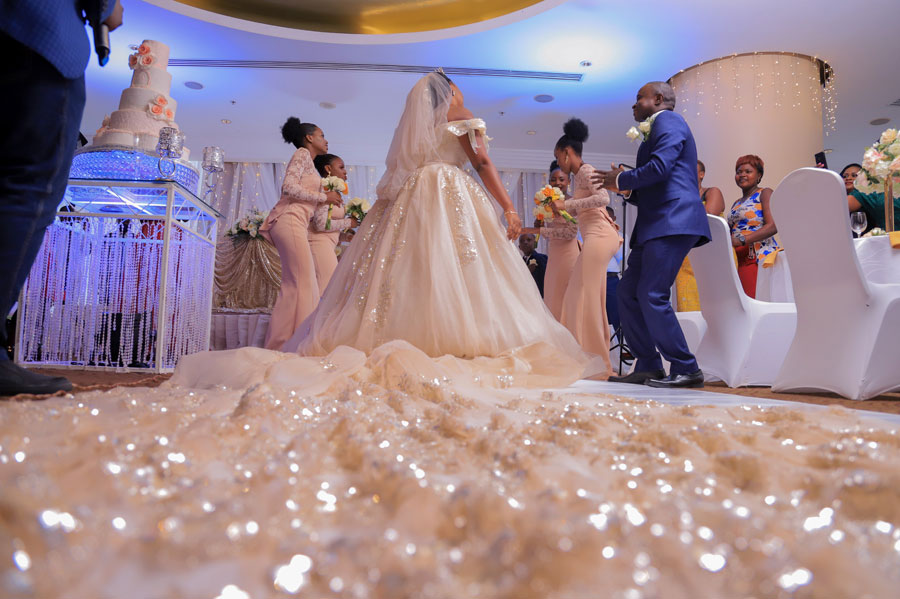 Talking and being honest to each other helped them reach the wedding day although the road was rocky.
Much as there will be opposition before marriage and more after marriage, Musoke says anchoring yourself on God will ease the burden.
Because they kept praying and attending different prayer meetings, they were able to overcome all that storm.
According to Musoke, a God-fearing partner will always have conscience in whatever they do. The reason one should aim for the character of a person over beauty in a relationship, although he says he got both.
"Even when they are extremely agitated, whatever they do will have a bit of shyness for God and remorse. They will always think of a righteous path to take on certain issues," he said.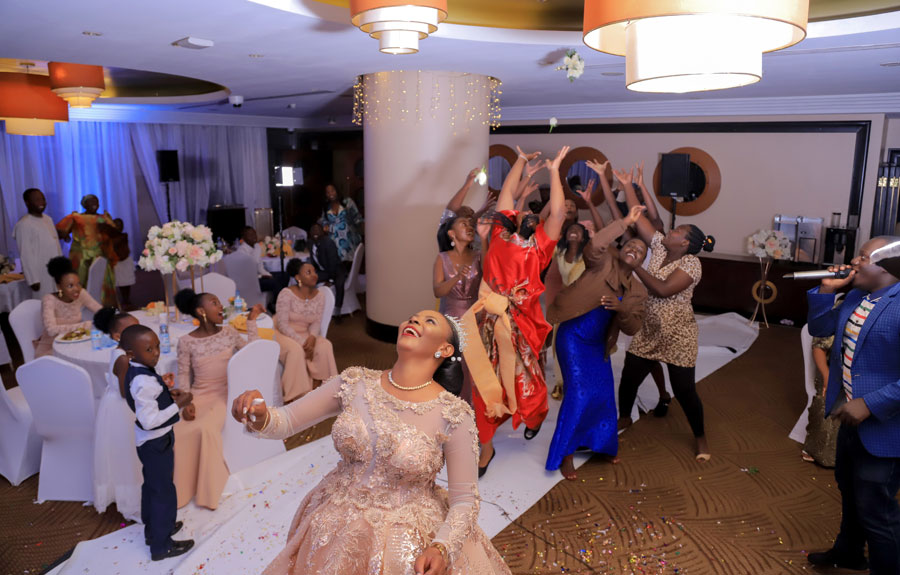 After the wedding
According to Evelyn Connie Kharono, a counselling psychologist, love conquers all blemishes. But what happens later when all is said and done and reality hits?
Connie says
All is well and good until the blame game starts… "Some events remain traumatic to the person they happened to."
She advises that seeking early intervention through a counsellor will help unbury all the emotions in the early stages so that they don't keep popping up in the later stages of marriage.
"The lady needs counselling on her own and the man too, then as a couple. This will help lessen the trauma they may have got from all the things they went through," Connie said.
However, the people in question need to do this willingly to quicken the healing process.
Tit bits
Groom: Frasse Musoke Xavier, microfinance consultant
Bride: Rose Nakate, businesswoman
Church: Munyonyo Uganda Martyrs Shrine
Reception: Sheraton Hotel, Kampala
Decoration: Hellen and Rachael
Dressing: Kushona fashion designers
Photography: Kush events
Budget: Shs25m