By Joan Salmon
Over the weekend, Mr Kenneth Orik and Hon Beatrice Akori, the Woman MP for Agago District were joined in holy matrimony at Lira Palwo Christ Church in Agago District.
The bride was smartly dressed in a Cinderella ballroom gown while her groom stunned in a black and white suit.
There was a splash of colour as from the couple's entourage wore burgundy and peach dresses. The bridesmaids accessorized their hair with fascinates. Hon Dr Lillian Aber, the women's representative for Kitgum District was part of the bride's maids at the ceremony.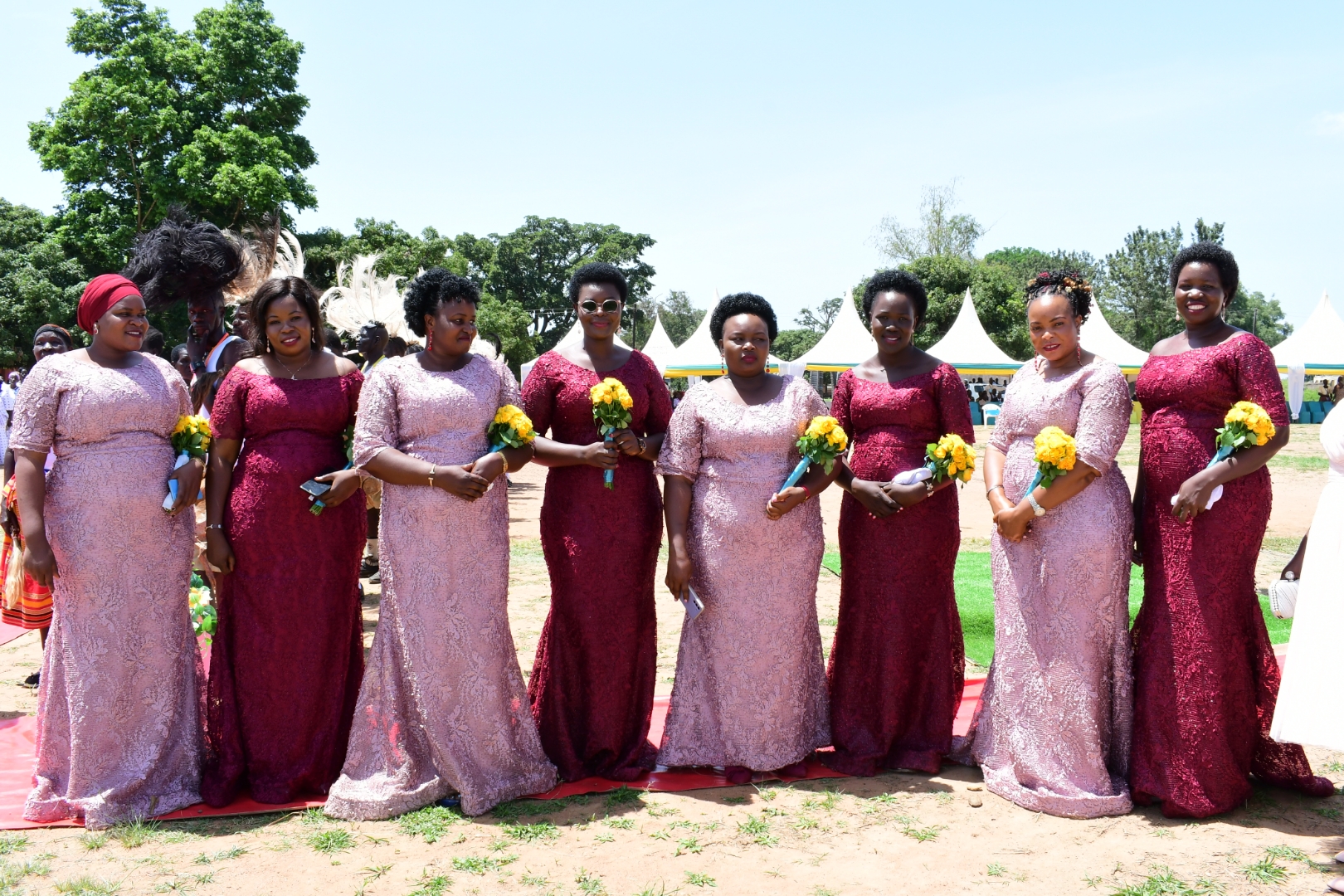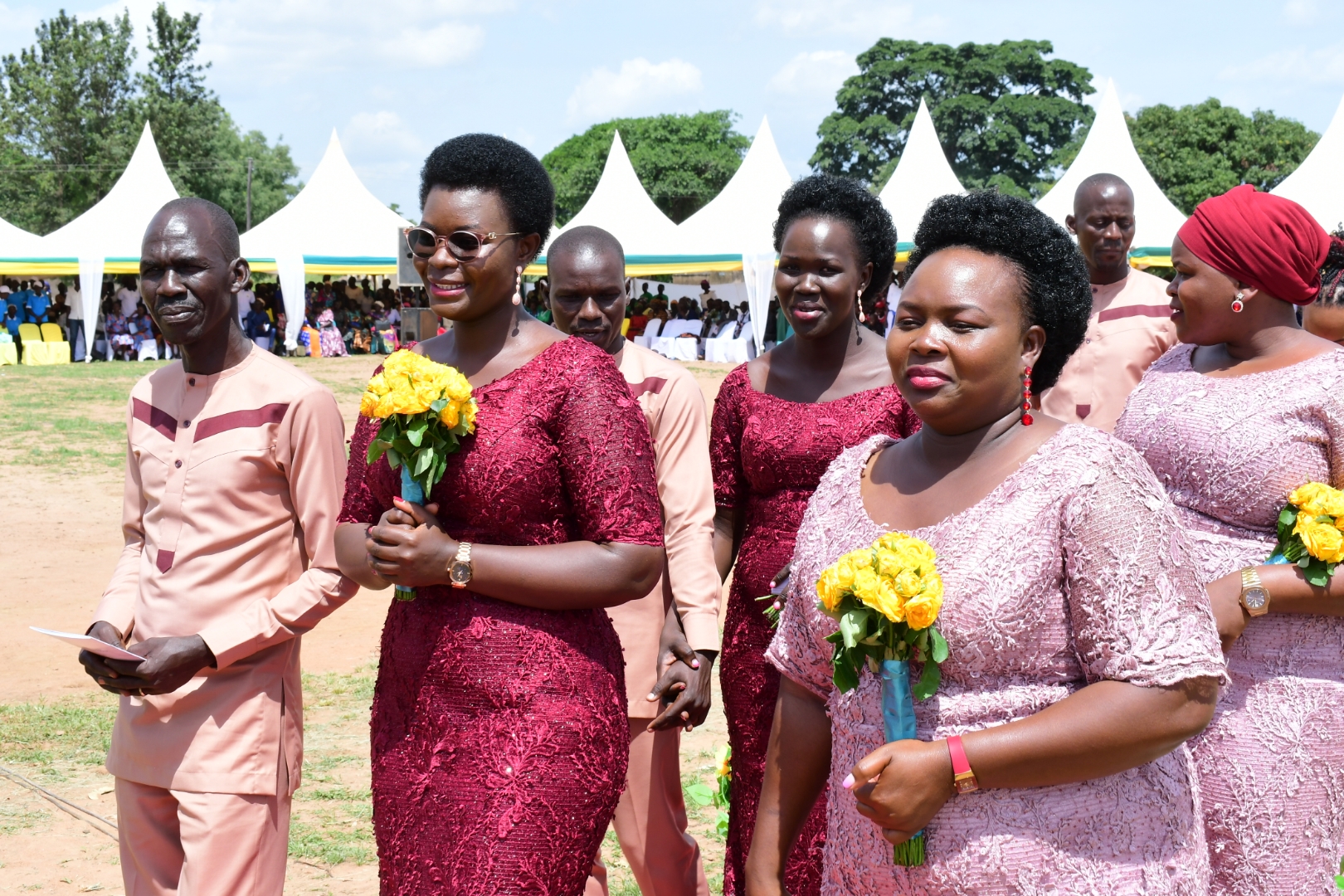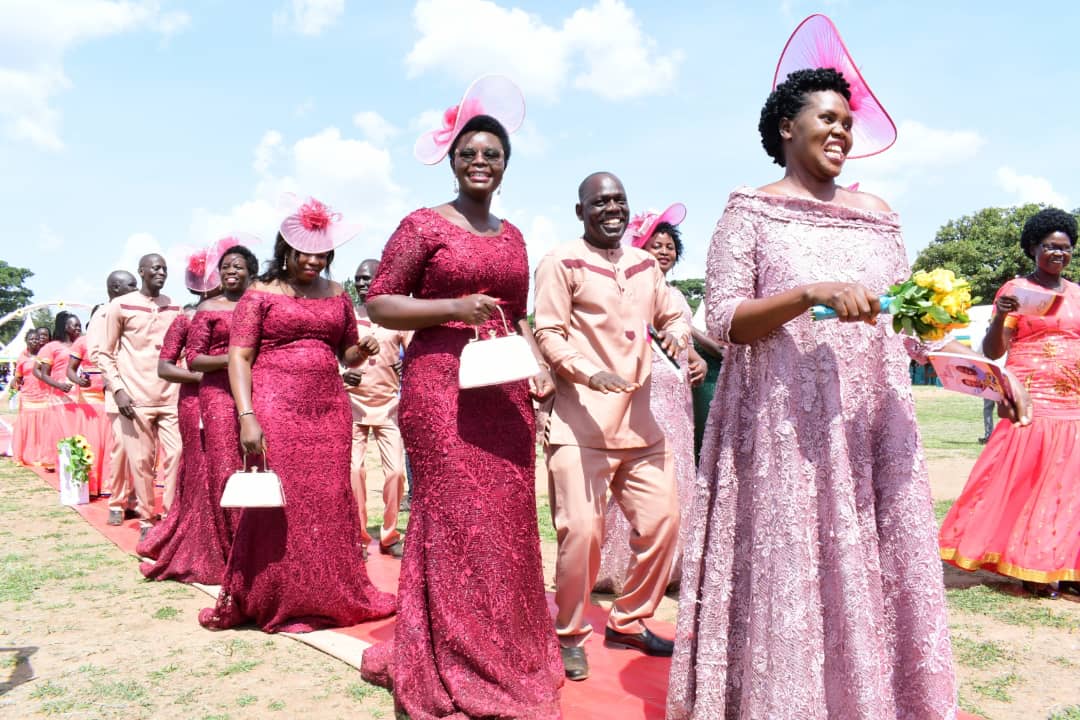 In his speech, Hon Thomas Tayebwa, the Deputy Speaker of Parliament and MP for Ruhinda North welcomed Kenneth as an associate Member of Parliament, saying he has joined the club of Lt Gen Otema, the husband of Hon Catherine Lamwaka. "I urge you to emulate Gen Otema by being a strong backbone to her, even as she seeks election. My brother, inasmuch as Hon Beatrice is an MP, if you loveher, you will experience the beautiful woman in her," he said.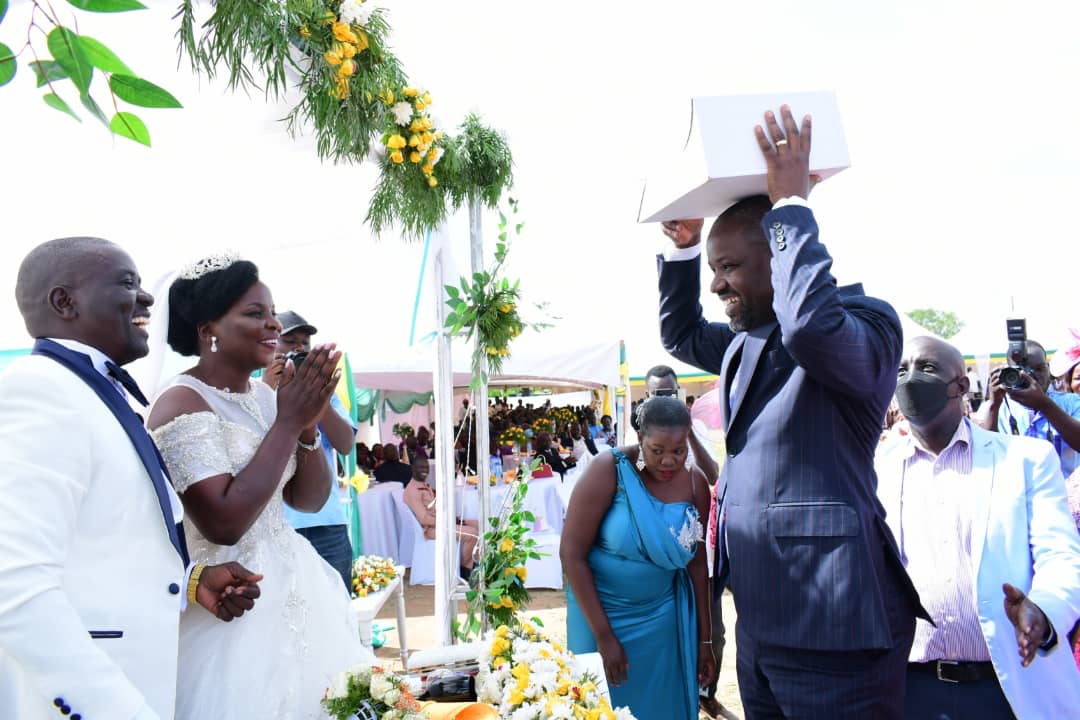 He also delivered Hon. Speaker Anita Annette Among's congratulatory speech where she wished them a marriage full of love, friendship and prosperity.
Another notary speaker was the former Church of Uganda Archbishop Henry Luke Orombi who urged Kenneth to give his wife quality time. "Her desire is to be with you, and listen to you. Desist from being the kind of man that walks in through the front door and then out through the kitchen door because then you will lose your wife and children."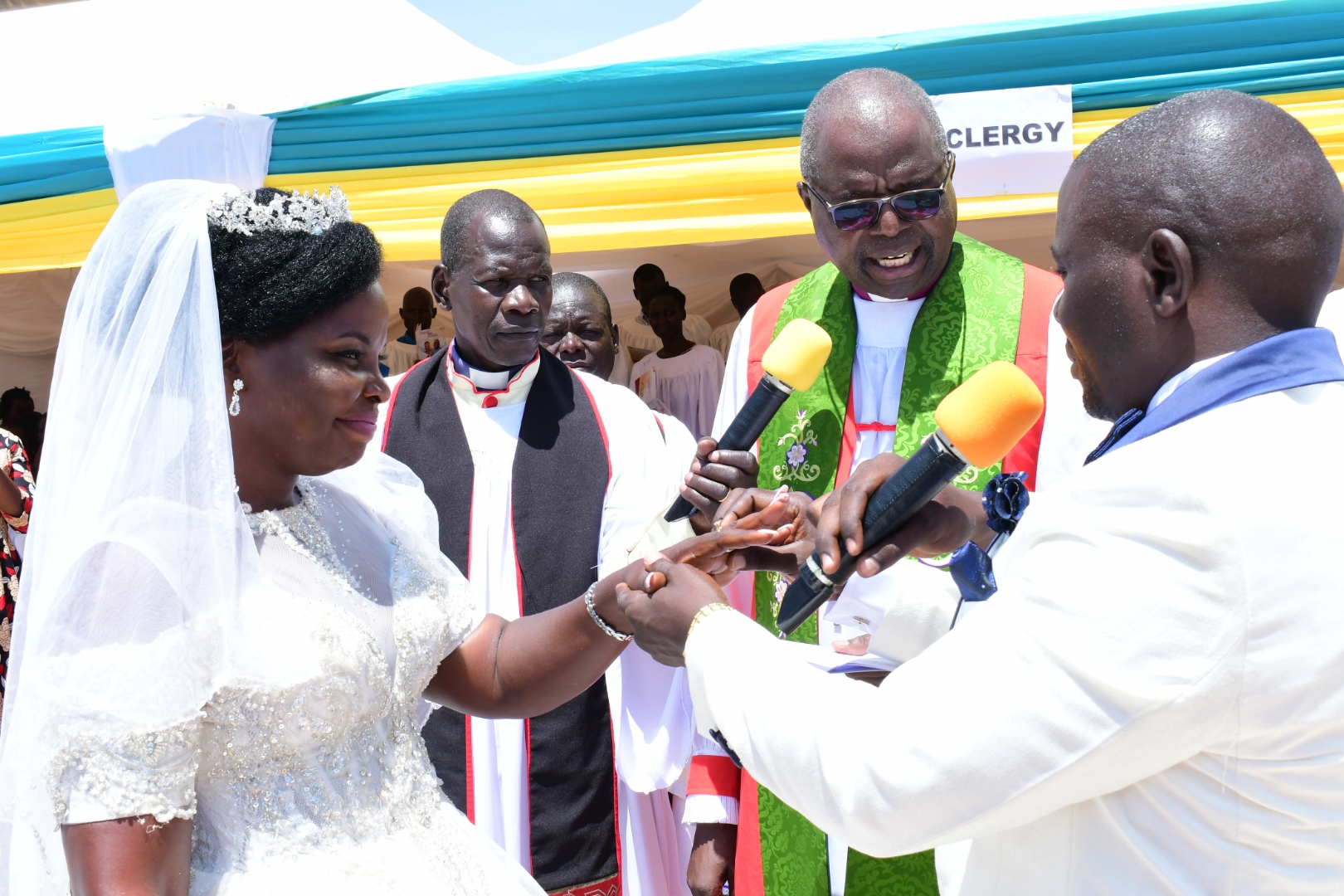 He said that many men have two wives; the one they took to church and work with work taking the bigger part of their time. "However, while you will retire from that work you will remain a spouse. Kenneth do not be jealous of Beatrice's importance as an MP," he continued, "While she will retire from it, she will remain his wife. Without jealousy, you can celebrate your silver and even a golden jubilee like I am doing next month."
He urged Beatrice to bring peace to the home for then there will be laughter. On the other hand, he asked Kenneth to follow 1 Corinthians 13 so that Beatrice will be filled with love making it easy for her to submit to him.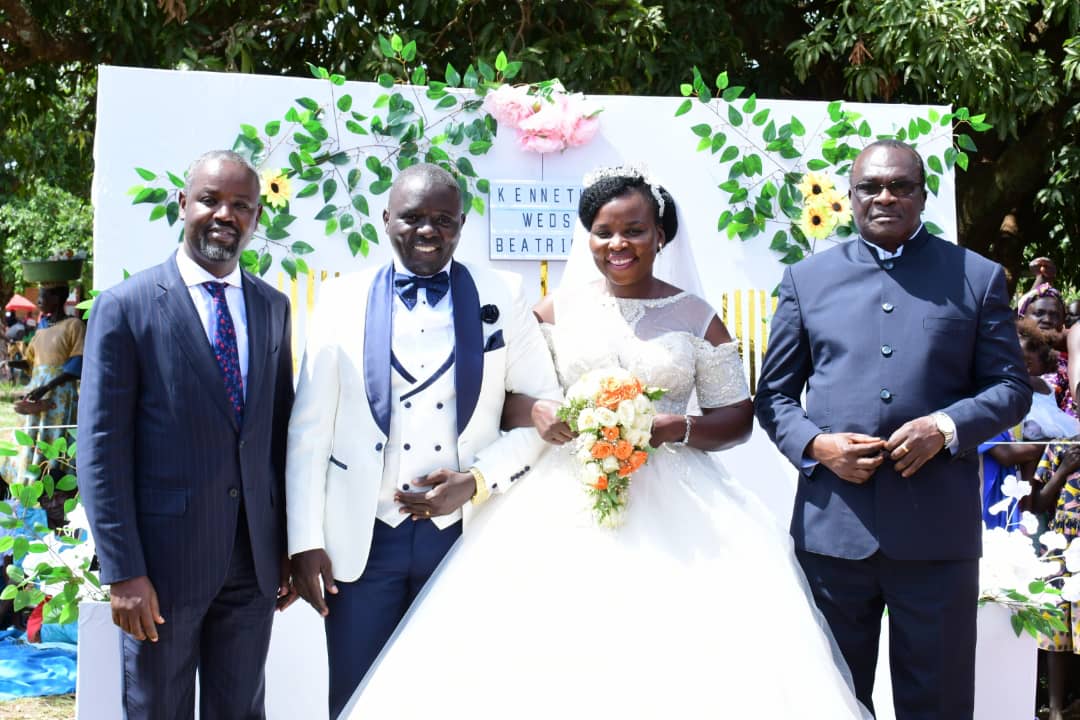 Ushering the couple into marriage with a full package, Rev Orombi added that marriage is much more than body heat. "It is about companionship, having someone to look at, and be with. No wonder, you will find a talkative wife with a quiet husband because the wife needs someone to listen to her. These opposites avoid extreme situations such as quarrels or extreme coldness," he said.
The good Reverend also told Kenneth, be a priest in the family to determine the spiritual temperature in the house. "You should also defend your wife spiritually and physically and join her in disciplining your children."
The ceremony was a joyous one with traditional dances one of which Hon Tayebwa joined the men to shake a bit. Chief Justice Alfonse Chigamoy Owiny-Dollo also graced the occasion.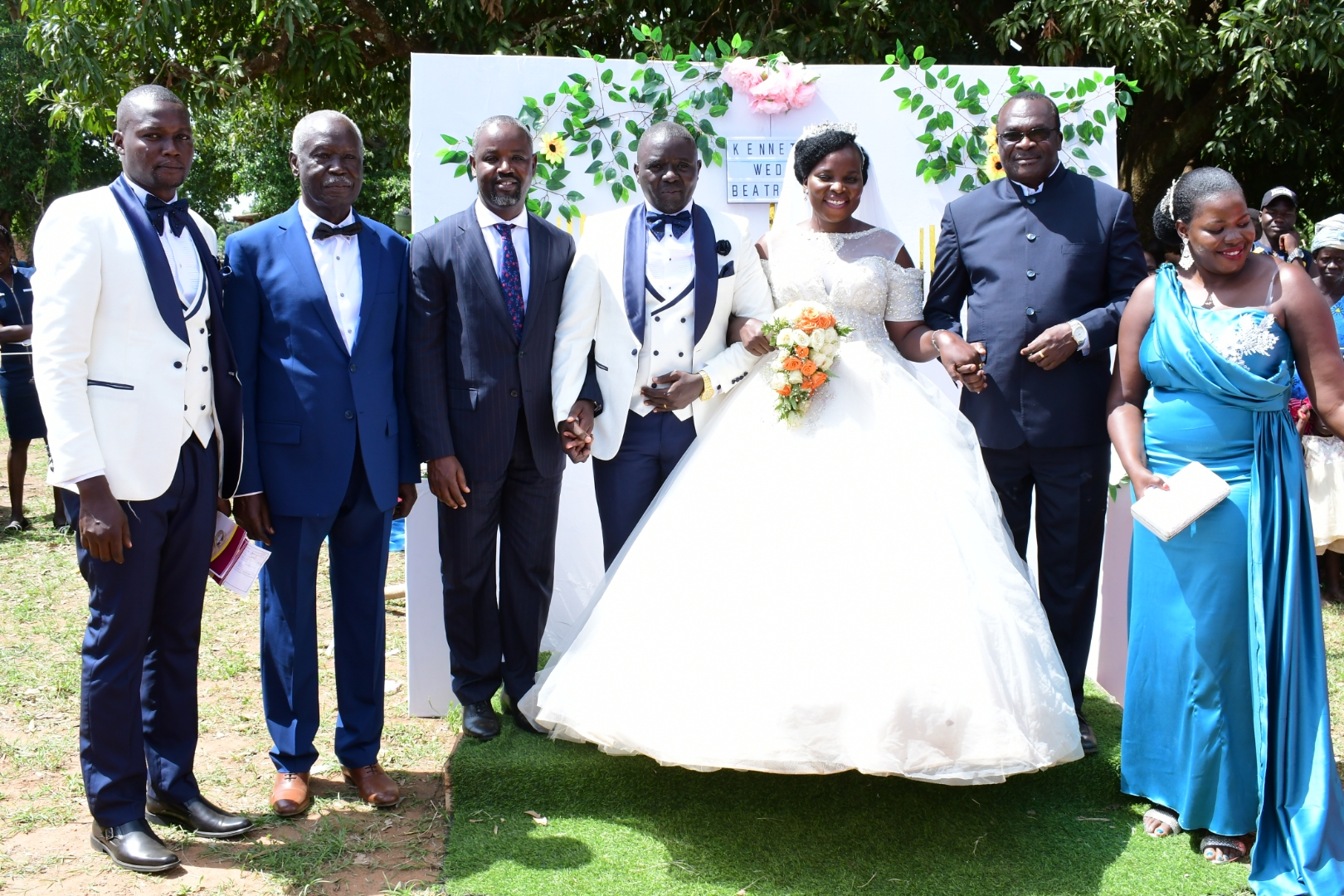 The joy of the bride was also undeniable for she shared a beautiful smile throughout the occasion.
Congratulations Mr Kenneth and Hon Beatrice Akori Orik!