By Chris Ogon
When Vian Byaruhanga and Doreen Ahimbisibwe met, they had no idea that four years later they would be husband and wife. Byaruhanga was one of Ahimbisibwe's brother's friends that often visited him at their home.
"Byaruhanga was different from Donald's other friends from school. He was humble and calm. It was easy for me to start talking to him but just as a friend," says Ahimbisibwe.
For Byaruhanga, that first meeting was insignificant because she was nothing but his friend's little sister.
"There was a nine-year gap when I did not see her. When I met her again in 2016, she was no longer a little girl. She had matured into a beautiful young woman. I discovered that she had finished her university education although she did not behave like the campus girls I was used to. She was well-mannered which impressed me so much," says Byaruhanga.
The two started talking and soon they became friends. The more they got to know each other, the more positive attributes they discovered about each other. "His humility and calmness were irresistible to me. I enjoyed spending time with him because it relaxed me and made me feel truly seen and heard. And soon I started noticing other things such as his affection towards me," she says.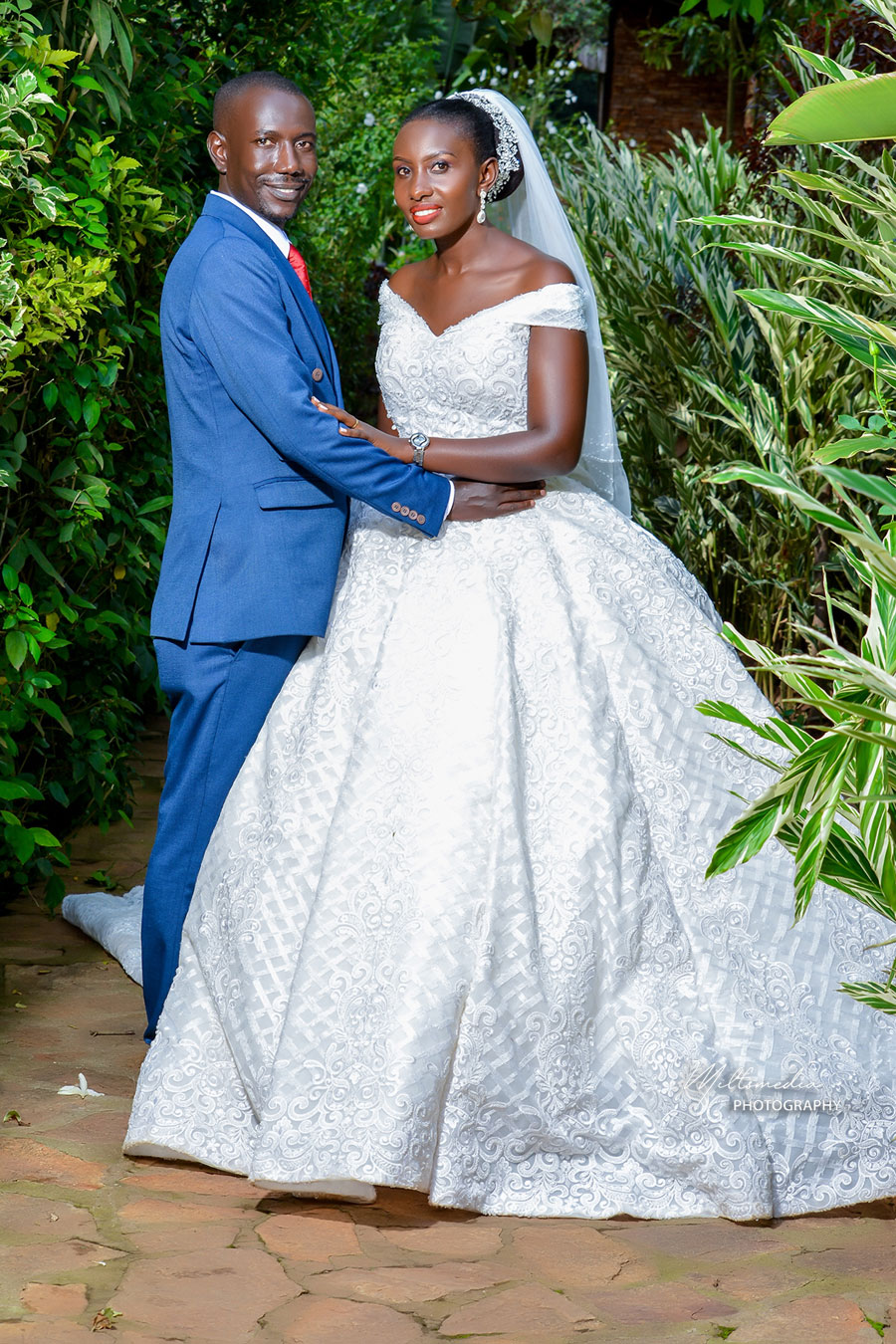 Courtship
On their first date, the couple went to fast food restaurant Chicken Tonight in Kireka, a Kampala suburb. "I chose the takeaway because it was close to my home. We sat and chatted for a short while as we ate. I cannot remember what we talked about but it was a relaxed first date," she recounts.
While she had no nerves, Byaruhanga was not sure she would actually turn up. "I was relieved and glad when she turned up and we chatted for almost one hour," he says. There was never a formal proposal because he let her know from the start that he wanted nothing but marriage.
"So he showed that commitment every day of our courtship. He took me to fancy places and surprised me with many gifts. I had no doubt he was the one for me," she says.
For Byaruhanga, what sealed the deal was when she decided to convert to Catholicism from the Anglican faith. Not only did she change her faith but she has also started taking interest in soccer just to support her husband.
"He is a soccer fanatic. I am not by any means a soccer fan but I have since found myself somehow supporting his team Arsenal especially when they lose (they do that often) to console him," she reveals.
The wedding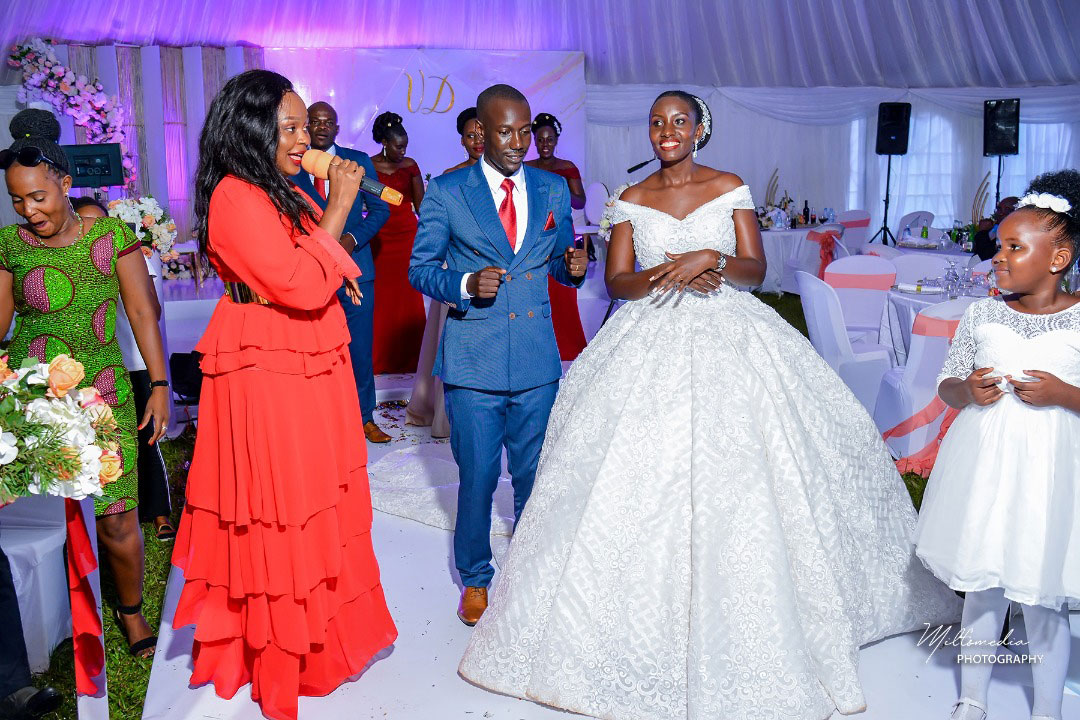 Our wedding day was a dream come true. Everything went as expected. The service providers delivered as promised. Little Ritz in Africa provided a sumptuous buffet for the reception at La Jolla Gardens Kisaasi. Fab Events outdid themselves decorating the venue.
I got two fabulous gowns from Bridal World and I loved my glamorous hair and makeup done by Sparkles Salon Lugogo branch. To top all this awesomeness, my favourite artist Rema Namakula entertained our guests.
"I would love to thank our wedding organising committee for doing such a great job. Everything went smoothly which is a rare thing," says Byaruhanga.
Promises
The couple has a two-year-old son named Jesus Gabriel, whose presence at their wedding made it extra special. Byaruhanga assures his wife that he will always give her the best he can. "We are similar in a way that we both like good things, love to make new friends plus and love music so I know the kind of life she would like and that is what I will give her," he promises.
Ahimbisibwe says she loves her husband's calm, down-to-earth, peaceful and very kind nature. She promises to love and cherish him and respect him because he deserves it all.
At a glance:
Groom: Vian Byaruhanga
Bride: Doreen Ahimbisibwe 29
Church: Wedding ceremony was held at St. Andrea Kaggwa Kigowa Ntinda Catholic Parish. Celebrant: Fr. Deogratius Kiibi
Wedding budget: Shs70m