Over the weekend, Edwin Musiime the host of The Property Show on NTV was introduced by his fiancée, Christabel Nansubuga to her parents at their home in Mutungo. Christabel lightened up the place with her crystal-embellished gold and purple gomesi, which she accessorised with her angelic smile.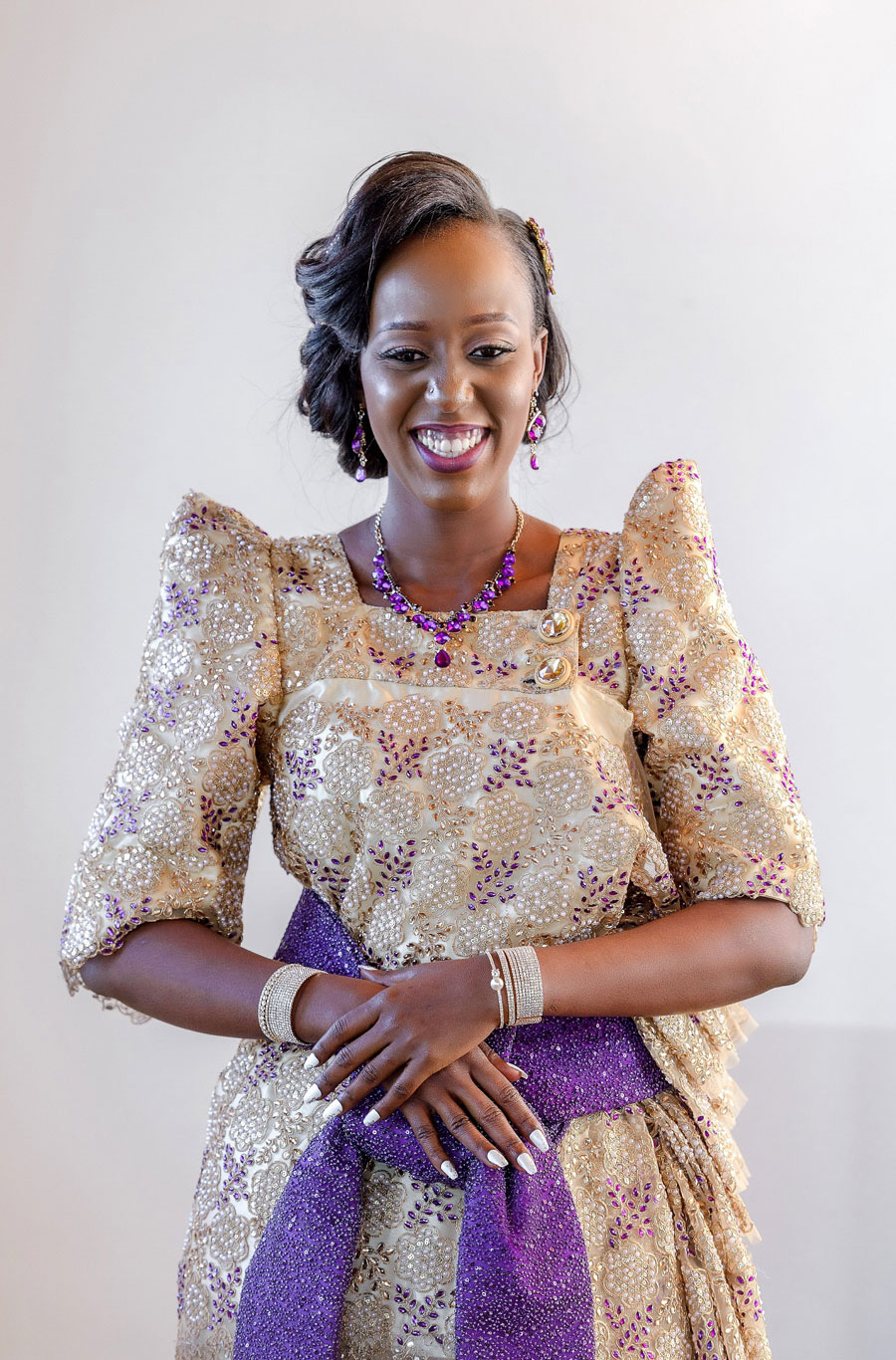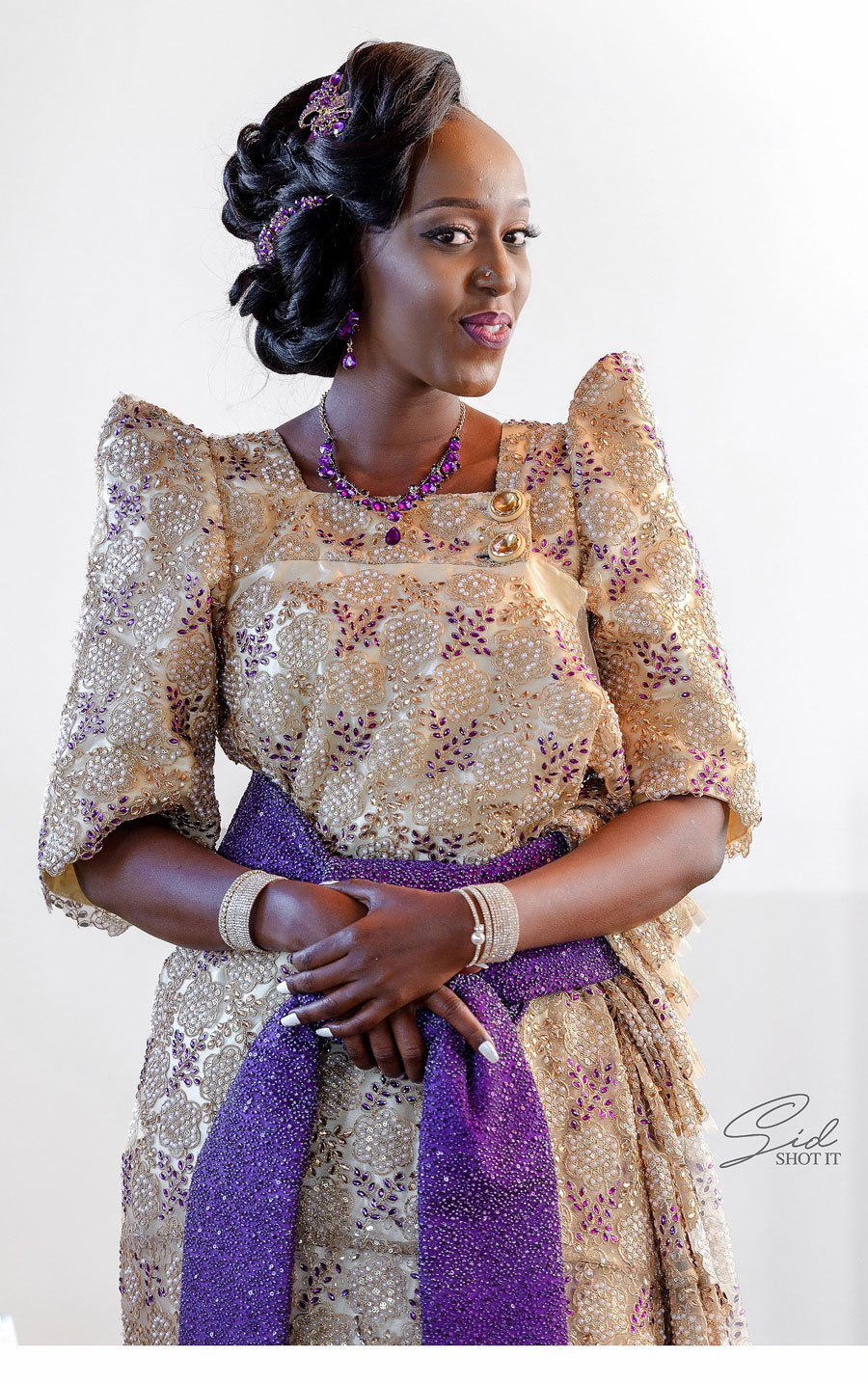 A radiant Musiime wore a celebratory gray and black cloak, putting him apart from the usually kanzu dressed grooms.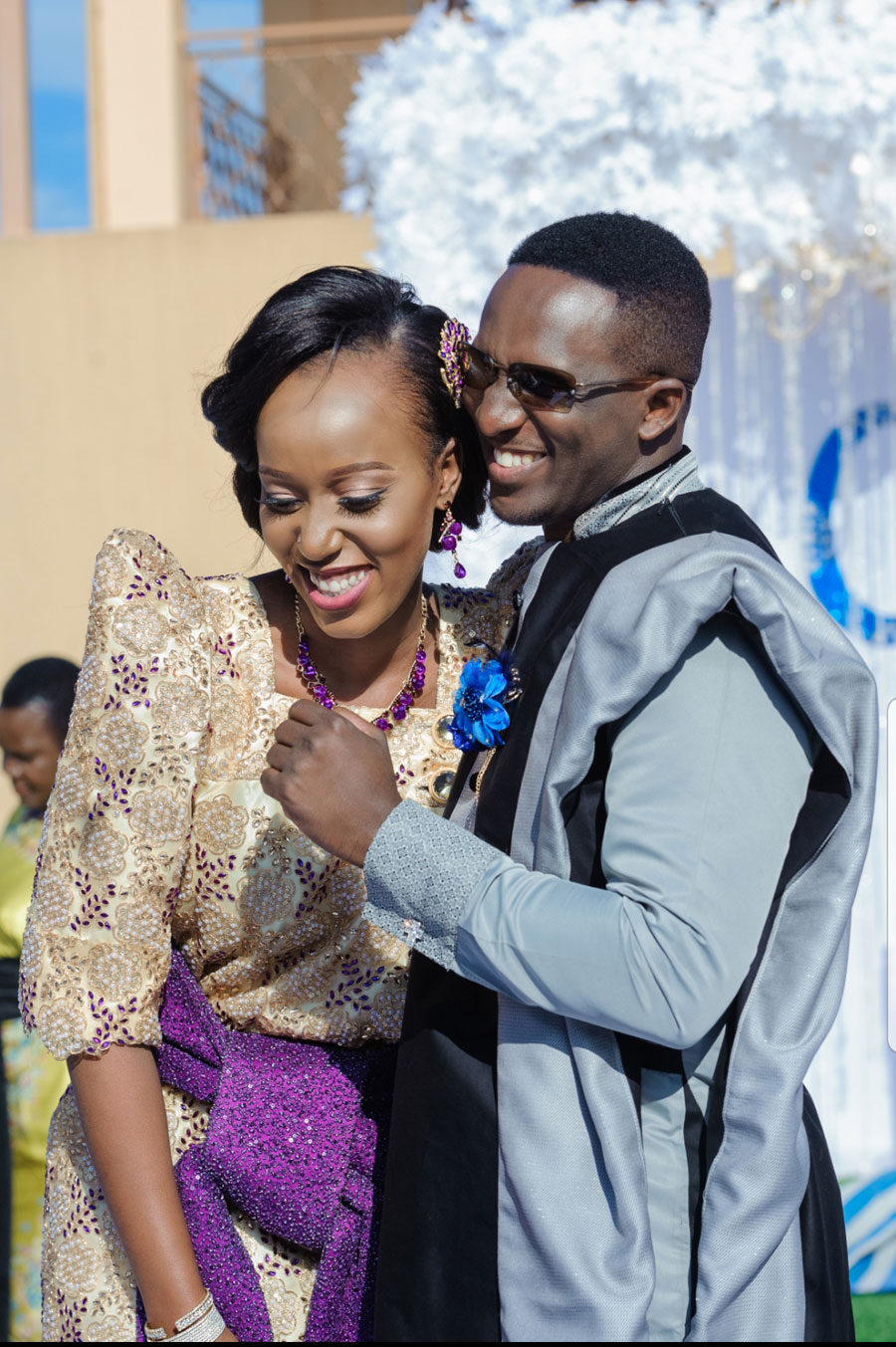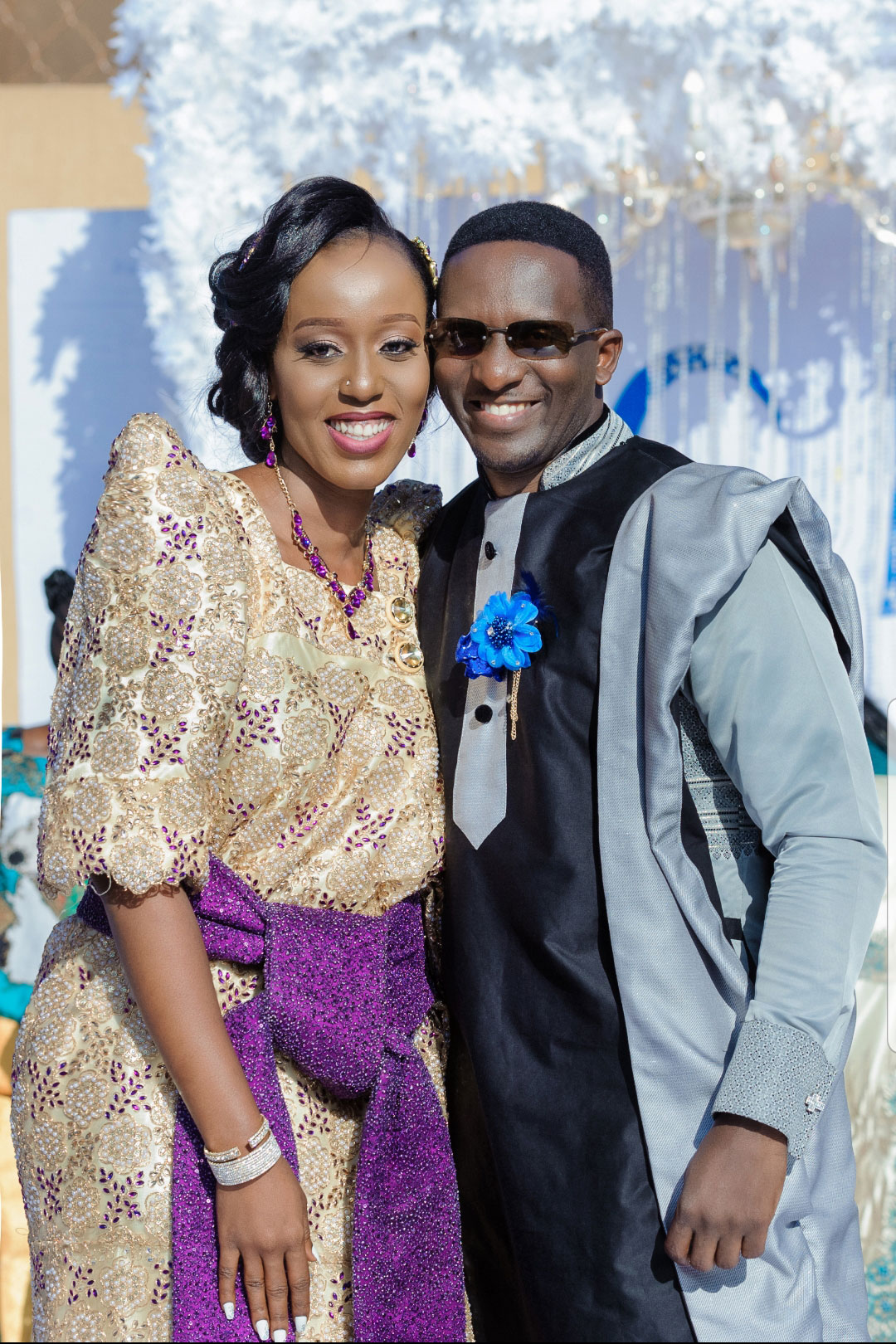 At introduction ceremonies, brides usually change into different attires while grooms wear one attire throughout the ceremony. This was not the case with Musiime as he kept his look fresh by removing the cloak and staying in an elegant long coat. This outfit matched well with Christabel's grey and silver dress.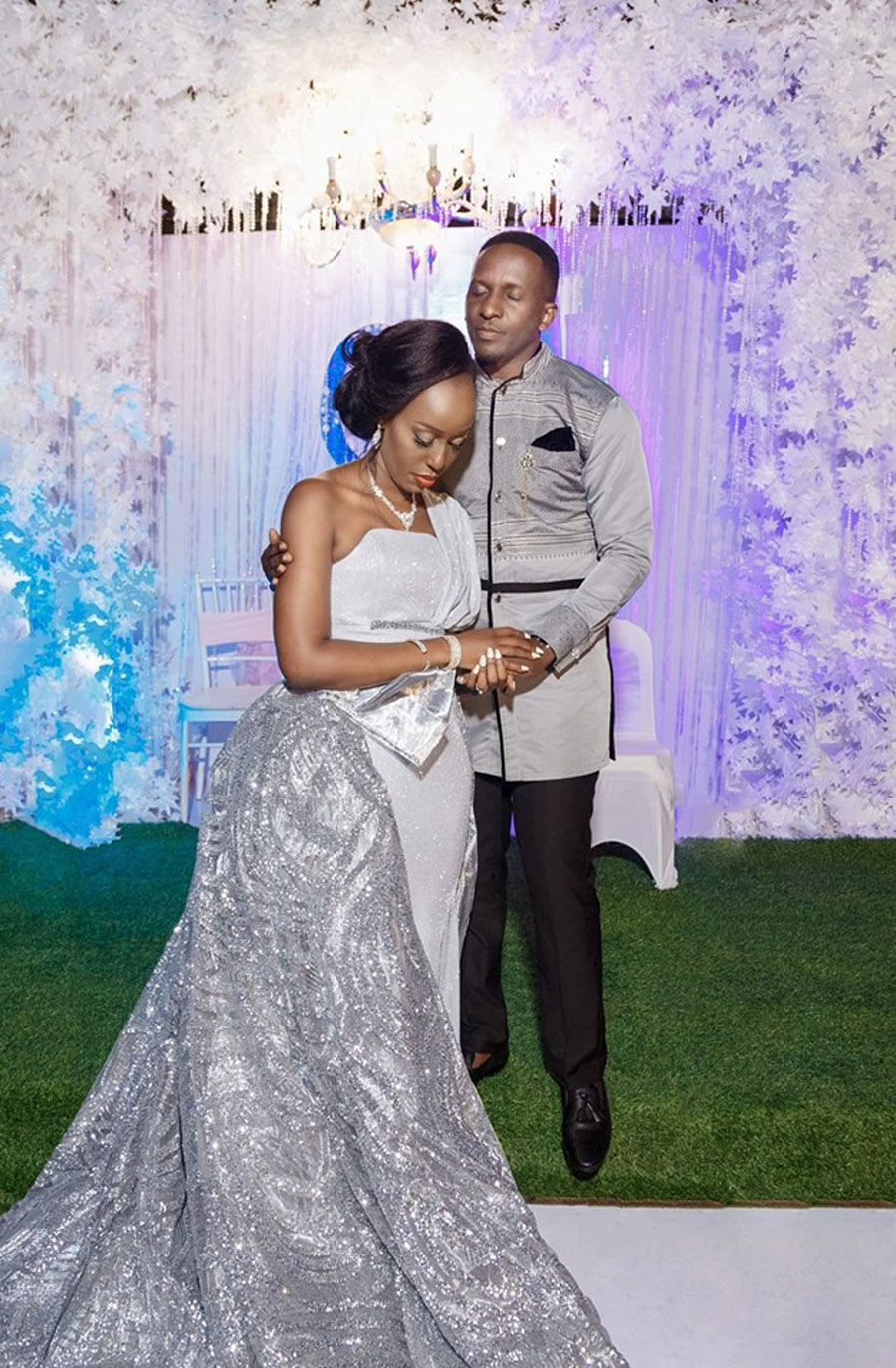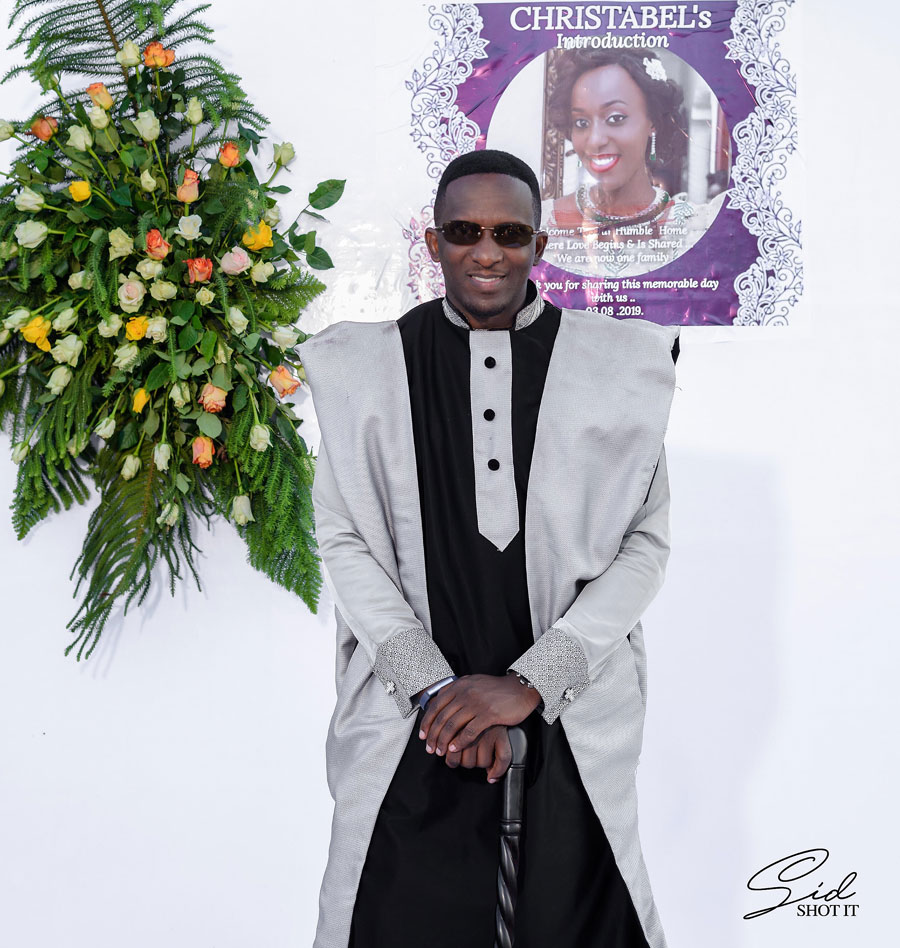 The highlight of the day was the best man, who away from tradition was a woman – renowned fashion designer Anitah Beryl of Beryl Couture. Beryl designed the couple's attire for the day and will play the best man (best lady) again at the wedding.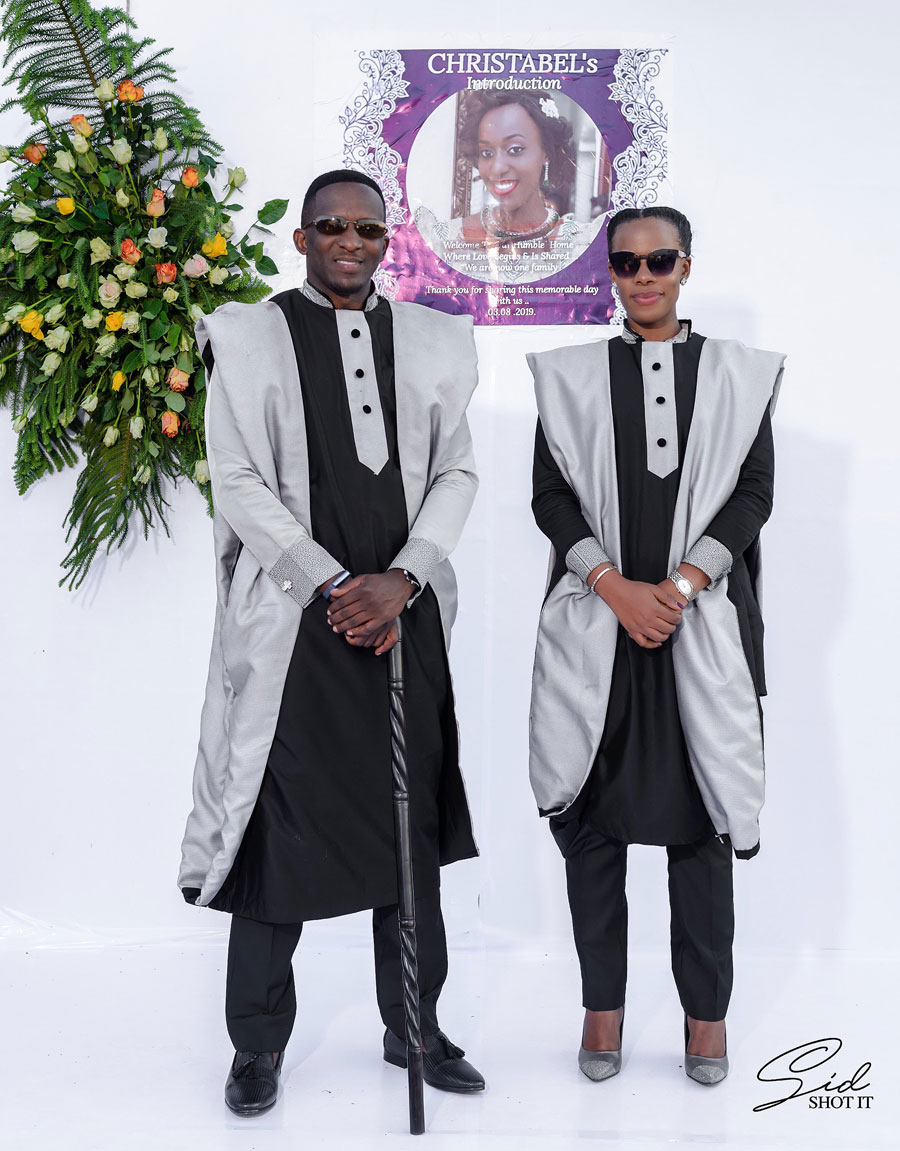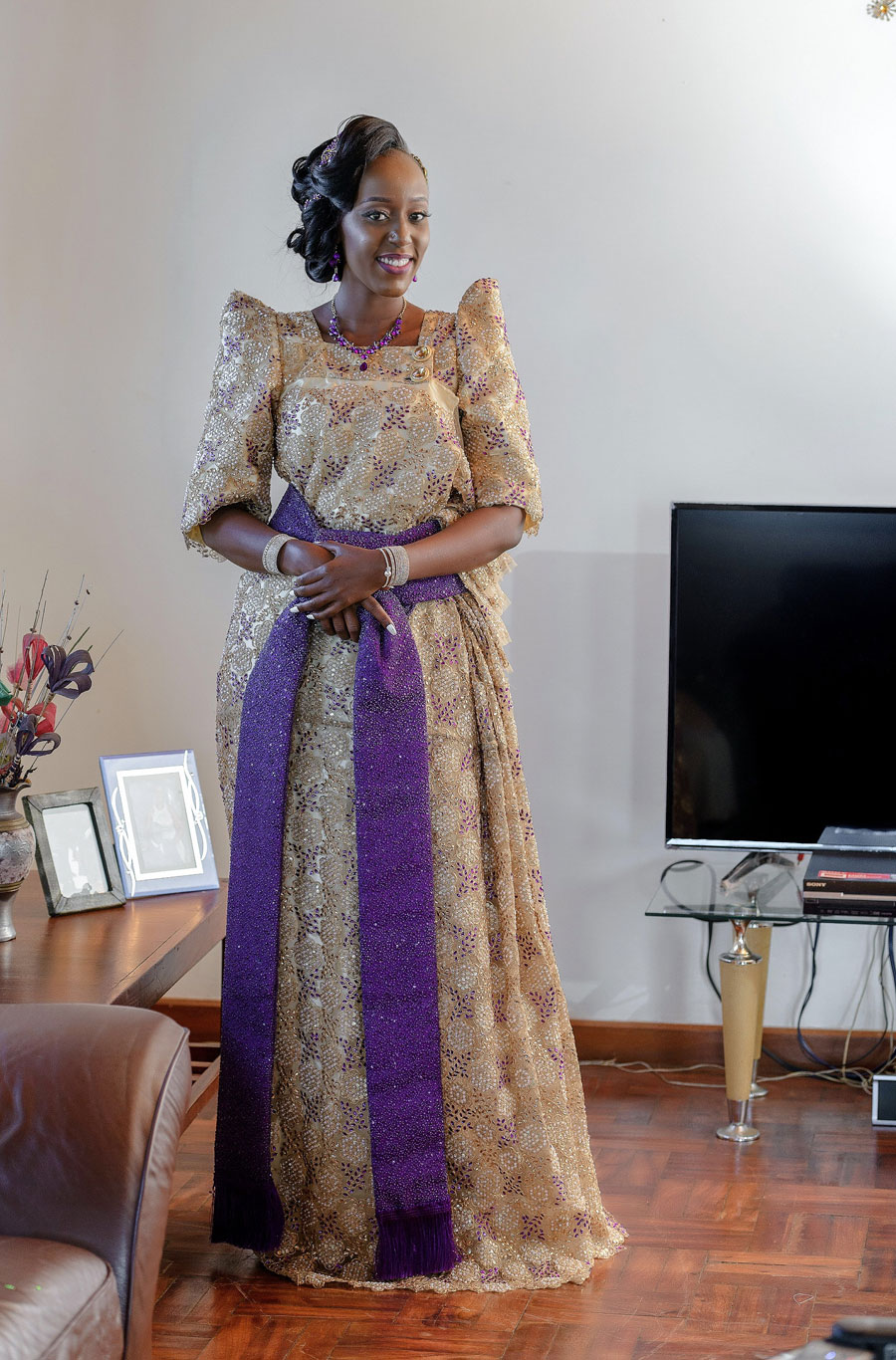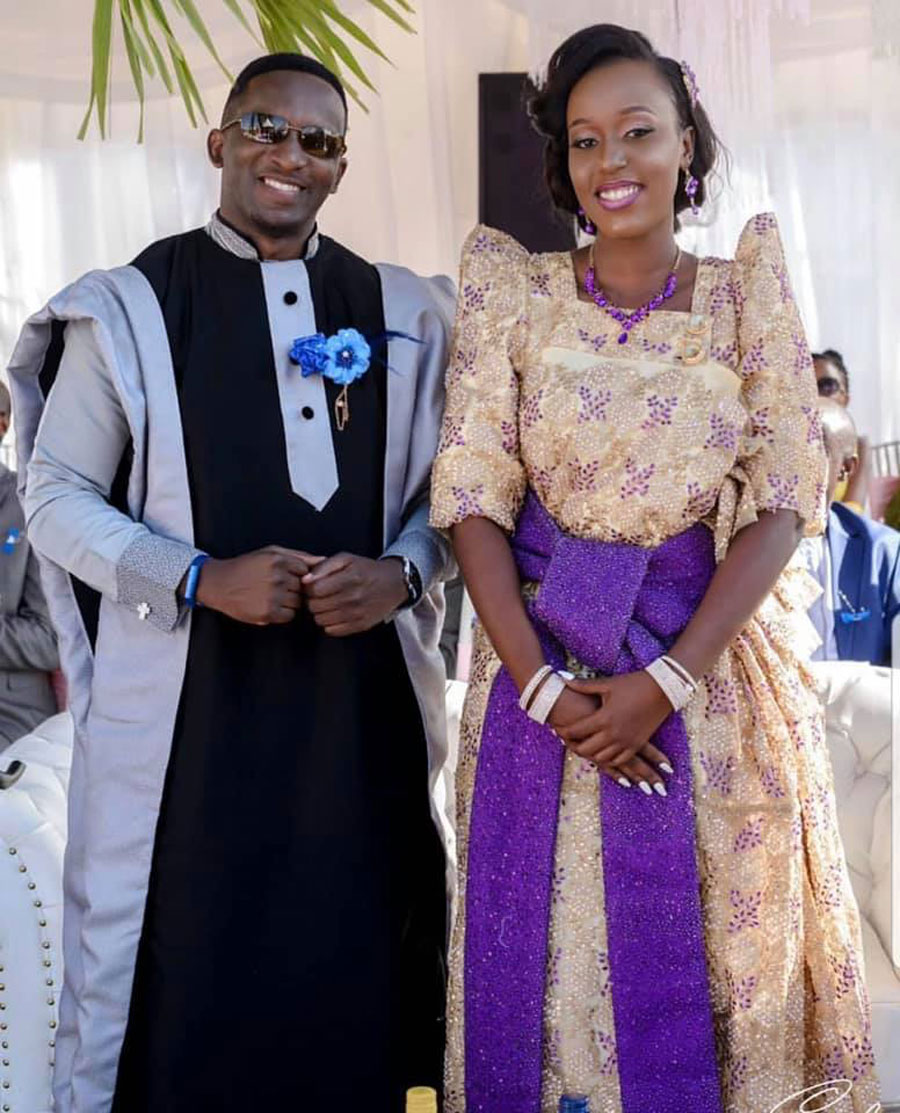 The couple is set to have a pre-wedding boat cruise celebration on Thursday at Serena Kigo and will say "I do" on Saturday August 10th at Kampala Serena Hotel where they will also host their reception.
We wish the couple happy celebrations and a beautiful marriage.