By Dorene Namanya
The ideal gown is by no means the most expensive. In fact, taking the wedding gown road less travelled can often save you money. All it takes is a little vision and imagination and of course, some nerve.
You can go the usual route and hit the local bridal shops, where you'll find an array of lovely wedding dresses that look (let's face it) more less the same. Or you can dare to go your own way.  My Wedding shows you how.
On an average day, who cares what outfit you happen to pull out of your closet and throw on your back? Well, many women do, although putting together an outfit that's smart, flattering and above all, unique does not come easy. So why is it that when it comes to her wedding day, that most special of all days, the otherwise fashion-conscious woman settles for a poof of white that looks more or less like the gown worn by every bride whose wedding she has attended in the last two years? It's your wedding day, and you can insist on having the best, after all. If for you that means the traditional virginal cream puff of satin and tulle, then by all means. wear it with pride. (And then return it to the shop for the next bride.) But I know there are those of us out there that yearn for something more. Some of us want in our hearts a gown that is truly ours.
This is the last dress you will ever step into as a single woman. It's a decision that should not be taken lightly. Take a moment and conjure up your fantasy gown, the one that fits like a glove; that has every gentleman at your ceremony craning his head to get a better look and every lady burning with envy. For those now protesting, "But I can't afford it!" here is a fact: The ideal gown is by no means the most expensive. In fact, taking the wedding gown road less traveled can often save you money. All it takes is a little vision and imagination. And of course, some nerve.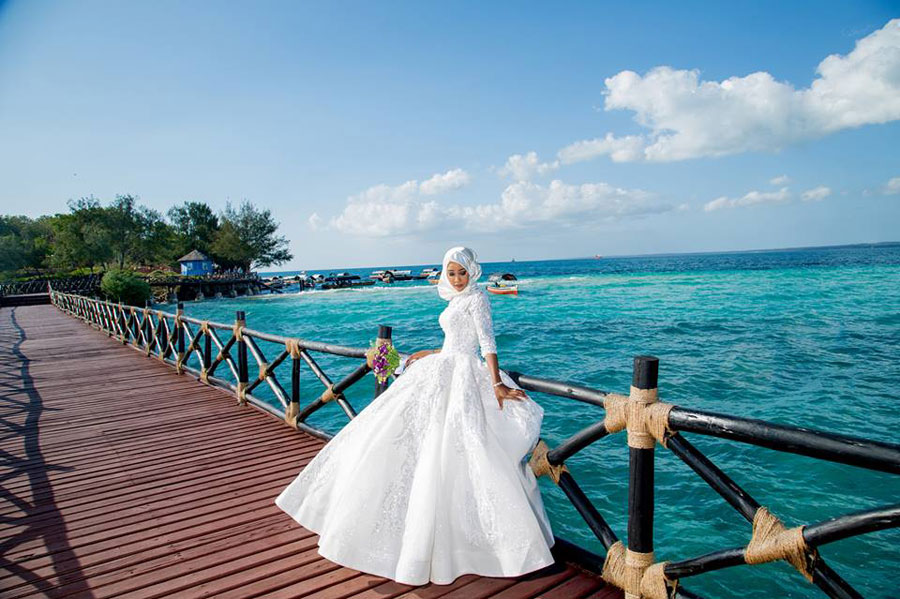 Here are just a few options for those who want a unique gown.
Go Traditional
This is Africa, after all, and your wedding that most important of traditional ceremonies is a perfect time to hark back to your cultural roots. The beauty of the traditional wedding gown is that it conveys respect for well, tradition while providing a wealth of options in style and colour that can easily be made your own. Consider a busuti or gomesi in a wedding-like fabric, tailored in a unique fashion to be especially flattering on your special day. If that doesn't appeal, there is nothing that says you have to stay in central Uganda for fashion influence. Look at fashions from other parts of the continent, and don't be afraid to combine a fabric inspired by the Congo with a style from the Zanzibar coast. Arapapa, a renowned fashion house in Kamwokya and many tailors downtown in kiyembe can make fantastic traditional wedding gowns using kitenge material or any that you prefer. You can come up with your own design and someone there will draw out the sketch for you and create the dress. A lovely gown from Kiyembe goes for as little as Shs200,000, a startling bargain.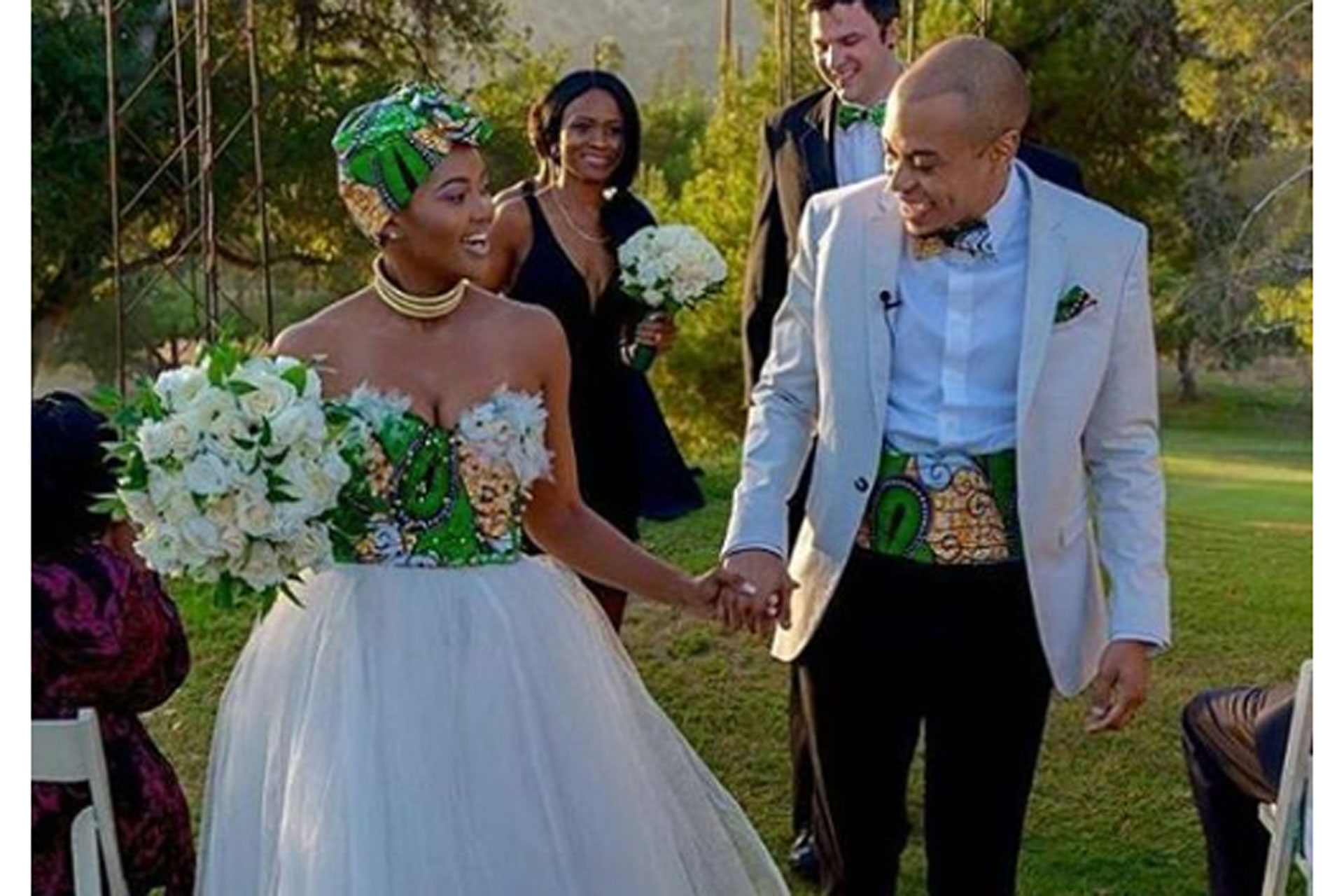 Look for Ideas
Still aren't sure exactly what it is you're looking for? Use your head to come up with as many different sources for pictures of gowns as you can think of. The Internet provides literally millions of options. Wedding magazines are a great source of ideas—even if the gown you fall in love with costs as much as a house and is only available at a boutique in downtown Manhattan. You may not believe it, but there is actually one big fashion advantage to being located in the developing world: Labour is cheap. All you need is a good tailor and you can have your dream gown custom made for you at a relatively affordable price. If you're decent with a pencil, make a drawing of the dress you want. Or download a photo or an illustration from the Web and invest in a clear printout. Ideally, you and your tailor should go together to shop for fabric, so you can see what you like and he or she can tell you what will work best with your chosen design.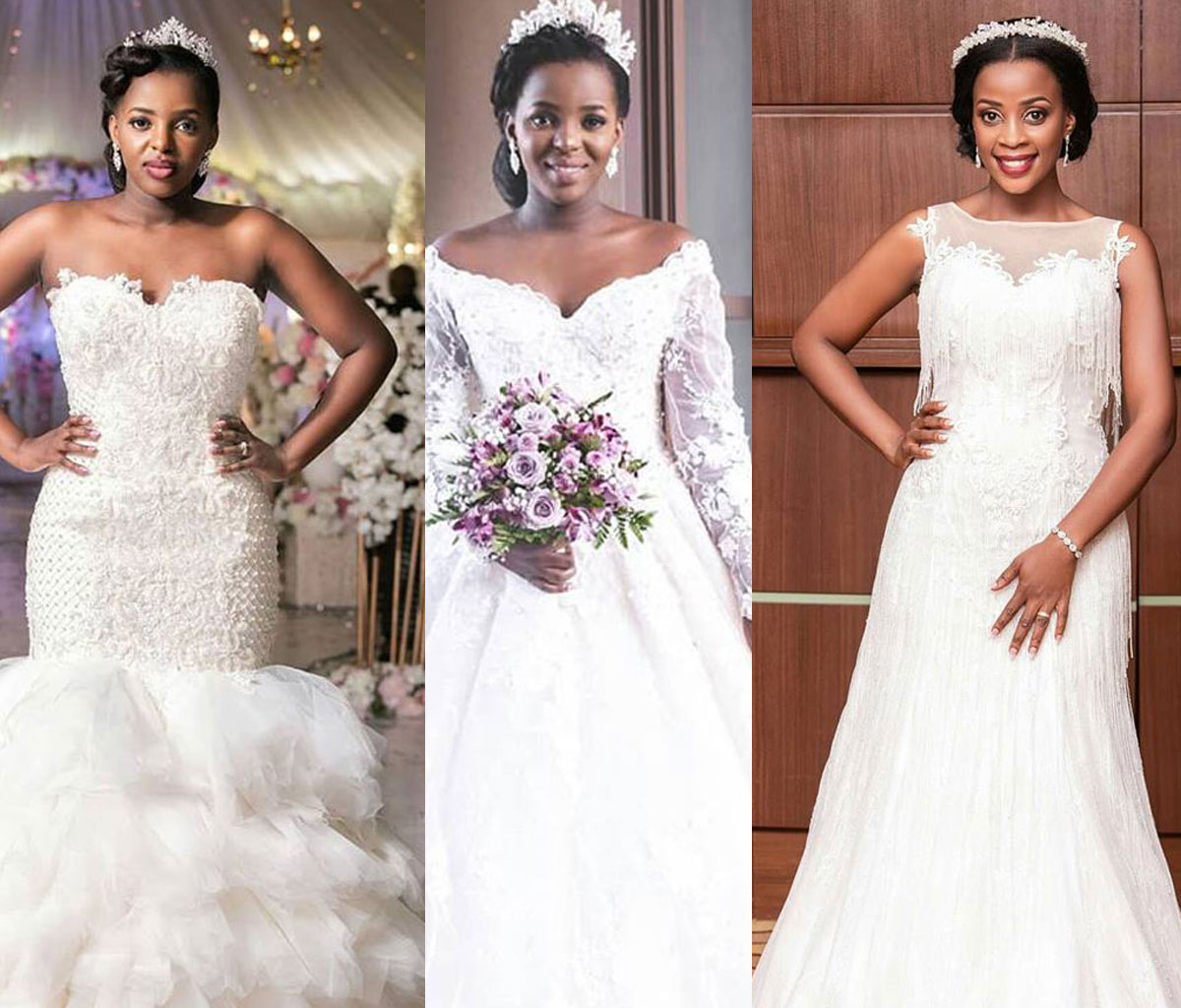 There are a number of experienced specialists in town who make custom wedding gowns. Be sure to stick to your guns though. Some tailors whose talents are less than stellar might try to pass off a gown that's not at all what you ordered. Use someone whose work you know or who comes highly recommended and make sure the terms of the deal are clear up front. Aside from a small down payment, pay for your gown only when it's finished.
Above all, don't settle for something that's "almost" what you wanted. It is after all, you that will have to wear this garment to the most important party of your life.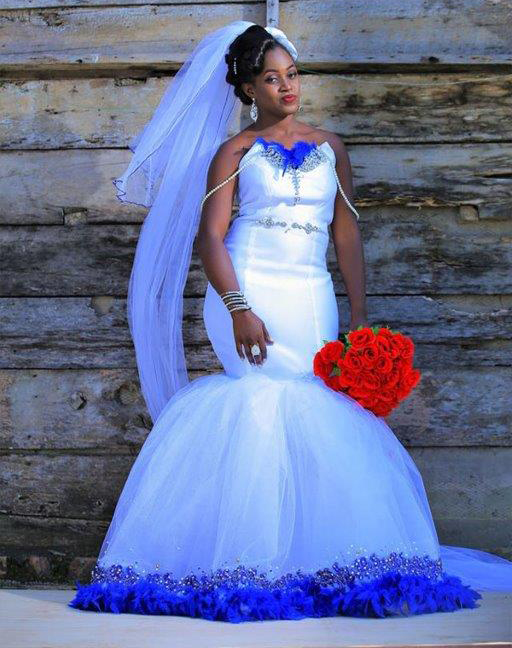 Think different
Remember that the most stylish women are those who aren't afraid to try something new and different. Who says you have to get married in white? Coloured gowns are very de rigueur so don't be afraid to experiment. There are countless hues of champagne, pale blue and dusty pink that are a refreshing departure from the traditional white/cream, yet still say "wedding." On the other hand, there is no law that says you can't be wed in fire engine red if that's what your heart is set on. Maria, a gown designer of Russian descent who is the proprietor of Maria's Glamour Bride at Metropole House in downtown Kampala, says: "The color is really up to the person." Currently, the most popular shades are hot pink and grey, she says.
There are beautiful gowns out there, many of which aren't labeled "wedding." You open up many more possibilities if you're willing to look for your gown outside of the bridal section. You may opt for an evening dress to get married in. It might be simple or ornate, conservative or flamboyant, but if it feels like you, then go for it. I know a bride who got married in a vintage nightgown and she was stunning. All the female guests wanted to know where she got her dress. One more tip: If you're daring and creative enough to go this route, you'll probably save a bundle. Everything marked "wedding" tends to get a huge markup for no other reason than it is no secret among vendors that women who are downright thrifty in every other area of their lives are mysteriously willing to spend outrageous sums when it comes to their wedding day.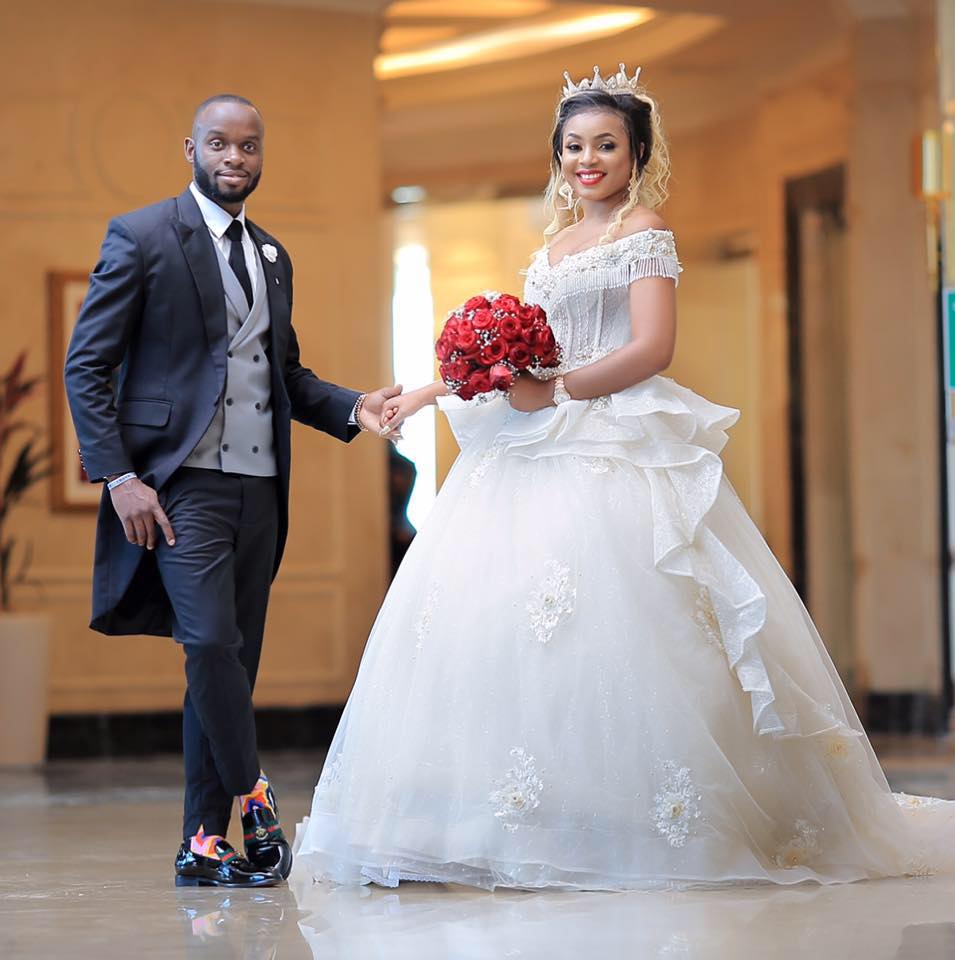 Order In
If you don't have the time or inclination to get your gown custom made, you've spotted the one you want online and money is not an object, simply have your dress shipped to you. For the right amount, it can be brought in from the United States or Europe—or just about anywhere. Most bridal shops can give you this offer. All you have to do is identify the design of your choice and she will take care of the rest. Of course, this service isn't cheap. Depending on the design, importing a dress from abroad can cost upward of a million shillings. Alternatively, you can do it yourself online, if you have the time and patience and, of course—a major international credit card. Forget the perfect reception, the perfect hair, the perfect husband—all will pale next to the perfect gown. And your dress is only as perfect as you feel in it. Remember, this is a once in a lifetime experience. You should have it in a one-of-a-kind gown!