By Eunice Rukundo
In theory, a wedding meeting is a great idea. Drawing on the strong African values of community and sharing of resources, the wedding meeting whenever and wherever it began was an ingenious solution to the problem of spiraling wedding costs that would otherwise be an unreasonable burden for a young couple trying to start a life together.
Unfortunately, an invitation to a wedding meeting of today which almost universally arrives in the impersonal and annoying form of a mass text message can provoke an actual sense of anxiety: It means a sudden, unplanned cost, and if you happen to be sleeping hungry at home at the moment, that is not considered a good enough excuse.
Now, as a newly engaged couple planning your wedding, you don't want your loved ones to feel as if they're contributing to your wedding at gunpoint. On the other hand, you can't manage without your friends' and relatives' support. Isn't there a way to solicit funds for your wedding without making your friends and family feel bullied and put out? The answer is yes. In fact, there are many imaginative ways to raise money for your upcoming nuptials that don't involve fining people for arriving late or embarrassing those for whom it may be truly a hardship to contribute much in the way of hard cash. Couples have figured out ways of fundraising for their weddings in interesting, fun ways that don't grossly inconvenience their future guests. Borrow a page from some of these imaginative couples, which all devised unique ways of fundraising that didn't leave their benefactors seething with irritation.
Fundraising barbeque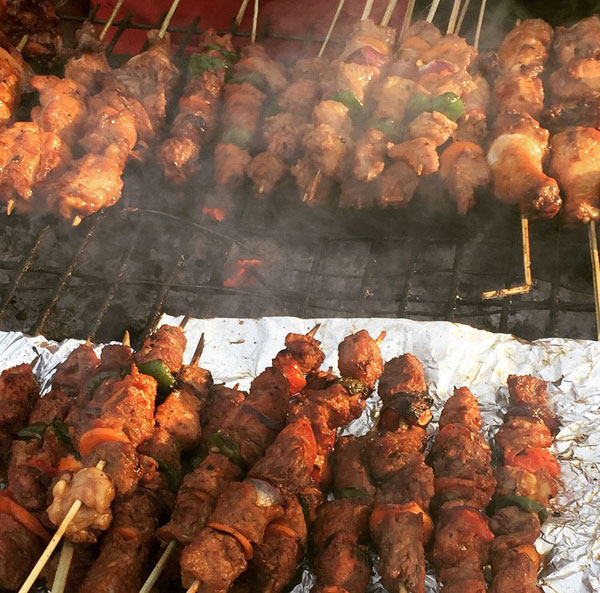 Patricia and Robert, who tied the knot last January, did hold wedding meetings, but they used them solely for organising and planning rather than fundraising. To raise money, they decided to  do something fun that family and friends would actually want to come to: "We held a barbeque where we invited as many friends and relatives as possible," says Patricia. "They bought their own drinks. The bites were free. It is surprising how much money we were able to gather from the barbeque."
Obviously, the success of this sort of fundraiser depends a lot on how extensive the couple's network of friends and relatives is. Planning and informing people well in advance is key to attracting as many guests to the event as possible. Plan it for a convenient day and time that most people can make, such as Saturday evening.
Minimize your own overhead as much as possible—for example, Robert and Patricia held their barbeque at a relative's home to cut costs. And of course, you'll want to put extra effort into making it as fun as possible, a social event where your guests have a really good time. While you won't want to solicit donations aggressively—which might well ruin the fun—it's perfectly okay to have a collection basket sitting somewhere prominent for cash donations. Or you could add a fun, fundraising activity, like a raffle. Fun is the key word. After all, the better a time your guests are having, the more money you're likely to make. A variation on the barbeque theme is instead of charging for drinks, charge a blanket fee for admission to the party. I once attended such an affair. Whoever wanted to attend paid a convenient fee of about Shs20,000, which they promptly forgot about a few minutes into the function, as they got engrossed in the fun and games. With their barbeque, Robert and Patricia raised enough to host a classy reception for 350 guests at Arirang restaurant in Nakasero following their exchange of vows at All Saints Cathedral.
Sell invitation cards
When Jimmy and Flavia Serugo got engaged, they agreed to plan a simple, affordable wedding, one within their means. Rather than hold a long series of grueling wedding meetings to badger friends for contributions, they simply put what they could afford into their wedding, and to cover the balance, they informed their wedding guests that there would be a Shs50,000 fee for invitation cards to their dinner reception at the Sheraton. While some might consider this approach tacky, Jimmy says: "People found this more convenient and cheaper than wedding meetings, where most of them realized they would have contributed more in time and money. Besides, who wouldn't want to have a complete meal with drinks at the Sheraton for a mere Shs50,000?"  When the Serugos got married, all 100 of their invited guests turned up for the reception. Jimmy adds that he believes this approach works best in situations where the wedding guests are limited to close friends and relatives who would be willing to support you anyway.
Car wash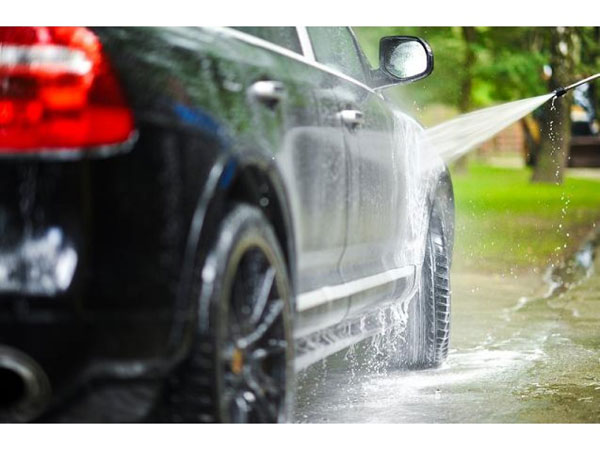 Four months before their wedding, Christine and Joshua hired two boys to wash cars every Saturday at Kireka. Then the couple visited, called, text messaged and emailed all their friends and relatives about their special wedding car wash fundraiser. Cars were washed for Shs10,000 —under the supervision of Christine's cousin, to ensure there were no thefts or accidents. The washing boys each went home with Shs60,000 at the end of the day and profits, of course, went to the wedding. By the week of the wedding, the pair had raised Shs8.3 million, of which they spent Shs5million on the wedding. "We topped up the remaining Shs3.7 million to buy a car," says Joshua. The couple hosted over 300 guests at a relative's home, which they turned into a reception venue. Lots of food and unlimited drinks were served.
Garage sale
Somewhere in your home, maybe at the back of your closet; maybe on that top shelf you can't quite reach so you just toss things up there—there's a load of old clothes you don't wear anymore, utensils and kitchen appliances you no longer use, shoes you don't wear and old toys the children have outgrown. But one person's old sweater is another's great new find—hence the universal appeal of the garage sale. Holding such a sale for your wedding can be a fun way to not only raise cash for your wedding, but to help your friends and relatives clean out their closets and get rid of long stashed old stuff. Simply pick a date and time and ask friends to donate anything they don't use any more. Just make sure you (politely) emphasize that goods must be in decent, clean and working shape, and try to get all the stuff dropped off a couple of days before the sale so you know what you have. We admit we have yet to hear of a couple who has used this approach, but we have seen them used to raise funds, so why not for a wedding? To add to the fund from a garage sale  and make the event more festive, friends could volunteer to make a favourite dish and you could set a booth offering drinks and snacks at the sale. Find a good, spacious compound and hold your garage sale every Saturday until your goal has been reached.
Borrow or beg
If you really just don't feel like going to all the exertion of planning and executing wedding fundraisers of any kind—there are still other alternatives.
If you come from a family that's well off, why not just ask your parents for the money? Some parents actually pay for the reception as a wedding gift to their offspring. Even parents who aren't keen to pay for your whole wedding might help you with a loan—and certainly you'd get a favorable interest rate.
Whatever you do to raise money for your wedding, don't forget to have fun.