By Phionah Nassanga
True love waits. Many parents in Uganda consider bringing a husband home after a degree, a success. Considering that, after her first degree, Ashley Nansubuga 24, an accountant with Coffee Uganda Development Authority was ready for wedding splendour with her man, Bashir Katugga, 27, a software engineer, businessman and farmer. Her father had a twist coming for them. He wanted a master's degree from his daughter first.
It was early in 2014 at Islamic University in Uganda (IUIU) Mbale, when Bashir travelled to attend his sister's graduation ceremony, that he spotted a girl that looked familiar. He could not remember her name. Days later, his friend mentioned the name Ashley. Bashir remembered the girl he had seen and asked for her contact. He called her and she picked but excused herself shortly, promising to call back later as she was travelling from Mbale to Kampala. She didn't call.
"I did not know who it was so I did not find a reason to call back, "Ashley explains.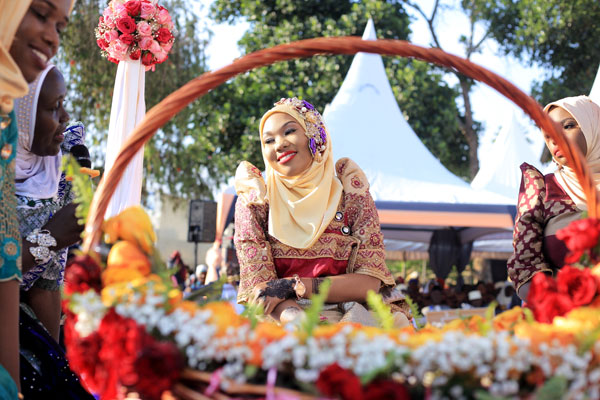 Bashir was not deterred. "I called her again after two days. This time she was travelling back to Mbale. We decided that I would call round 10pm after she had reached campus," Bashir explains.
At 10pm, Bashir called her again but she arrived past that time so they turned to a WhatsApp conversation. It was during this chat that Ashley realised they had attended the same schools from primary to secondary. Unfortunately, she did not remember him even after he had sent his photos. The conversation was left to fall around their former schools that day.
They finally met again physically in May 2014.
"We met after my first semester. I physically wanted to know the kind of person he was because even before I could get to know him, he had proved to be caring, something that drew my attention," Ashley explains. Bashir knowing who she was on the other hand did not have a lot of expectations on that day.  "I knew the person I was about to meet. It was not a blind date," he comments.
For two years, their friendship was mostly kept on phone because it as expensive to travel between Kampala and Mbale. That did not stop him from calling to find out how she was doing, asking if she had eaten lunch, calling at 10am, 1pm and at night every day.
The couple kept in close communication and each time she was in Kampala, they would meet.  "What I remember is that each time I was in town, he made sure to take me to his friends' functions especially during Ramadan but he seemed protective," Ashley points out.
Their relationship never seemed to shift passed friendship until Bashir was forced into confessing his love for Ashley after seeing messages from another man.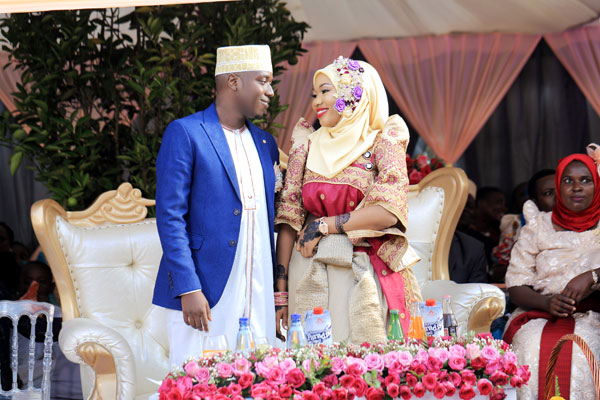 "We had had an argument and did not talk the whole weekend. On August 5, 2016, when we met again, I accidently read through her WhatsApp chats, only to discover there was another person chasing after her love. I got jealous and on our way to the taxi park near Bank of Uganda, for the first time, I told her about my feelings for her," Bashir confides.
Ashley wasted no time when she heard this news; "I had kept telling myself he is the right man for me. However, each time he told his friends I was just a friend. When he found out someone else was interested in me, he then opened up that he loved me. I happily said that I loved him too because I had really fallen for him," confesses Ashley.
The couple eventually had their introduction ceremony and wedding on August 31st. They tell the rest of the story.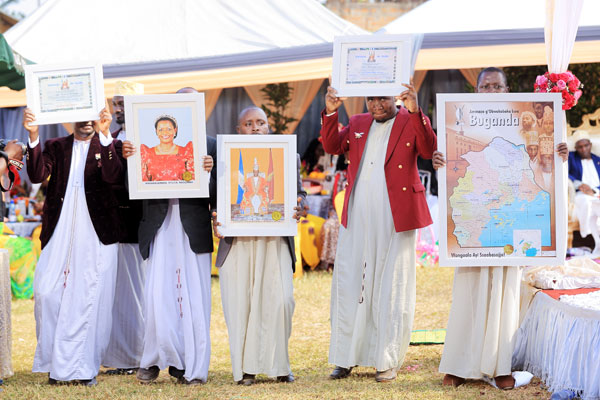 What attracted you to each other?
Bashir: She is open-minded, understanding, patient, beautiful and religious.
Ashley: He is intelligent, hand working, caring, honest and religious. There is no way I would get married to a non-Muslim.
At what point where you convinced he is the right man for you?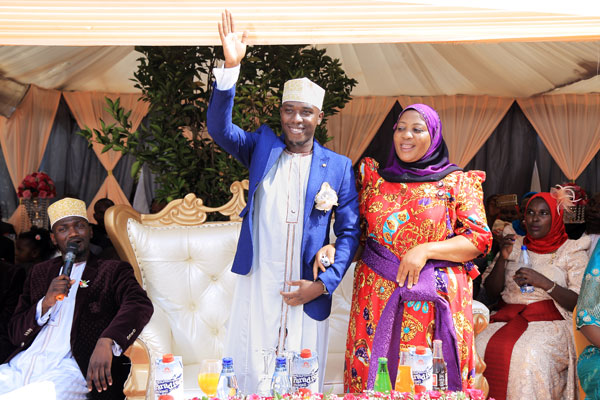 Ashley: My parents were so strict especially on the time I got home.  Latest was 7.30pm. When I told him about it, he made sure that each time I was with him, by 6.30 pm I was on my way home. The other was the determination with which he wanted to meet my family.
Did you share the news of dating with your parents?
Bashir:  Yes, I told my parents about dating someone with whom I wanted to spend the rest of my life. They were happy and willing to visit her parents.
Ashley:  My aunt and siblings knew about him but telling my father and mother was hard.  On my graduation day, when everyone thought the next thing was marriage, my father made it clear that I was to continue with school pursuing a master's degree rather than bring a man home.
What was your reaction when her father said she was to continue with school not settle for marriage?
Bashir:  I thought we would get married right after her graduation but according to her father's speech, I had to be a little more patient. But I wanted an assurance from her family, especially for her parents to know that she was dating someone. Through peaceful talks with her family, we later had to visit her aunt as I waited for her to complete her education.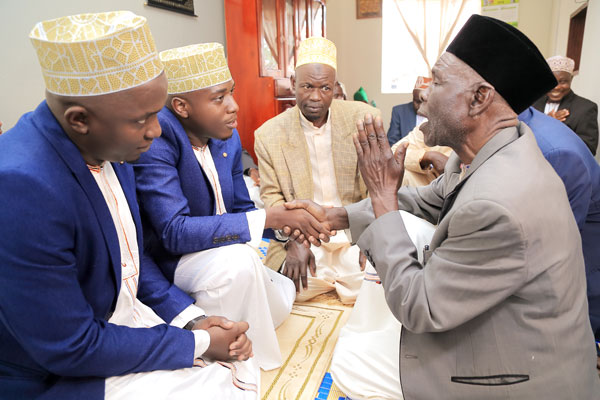 When did you propose to her?
Bashir: In March. I thought I would invite other friends to join in but I was advised to make it more private. Initially, I wanted it on a Friday but it was public holiday (Good Friday). Saturday, I was engaged and Sunday was a weird day, so I settled for a Monday. I made dinner bookings at Sky hotel Bukoto.
Ashley: When he invited me for dinner, I was suspicious that he would propose but then he paid the bills and it was time for us to go, I was wrong. But as we descended the stairs, without my notice, he knelt on the stairs and proposed. I cried.
What was your introduction budget?
Bashir: About Shs22m. I was able to collect Shs16m from the different meetings which lasted one month.
Ashley: Initially, my budget was Shs29m but it was revised to Shs23m. My workmates gave me Shs3m and my friends, Shs2m. The rest was from my family.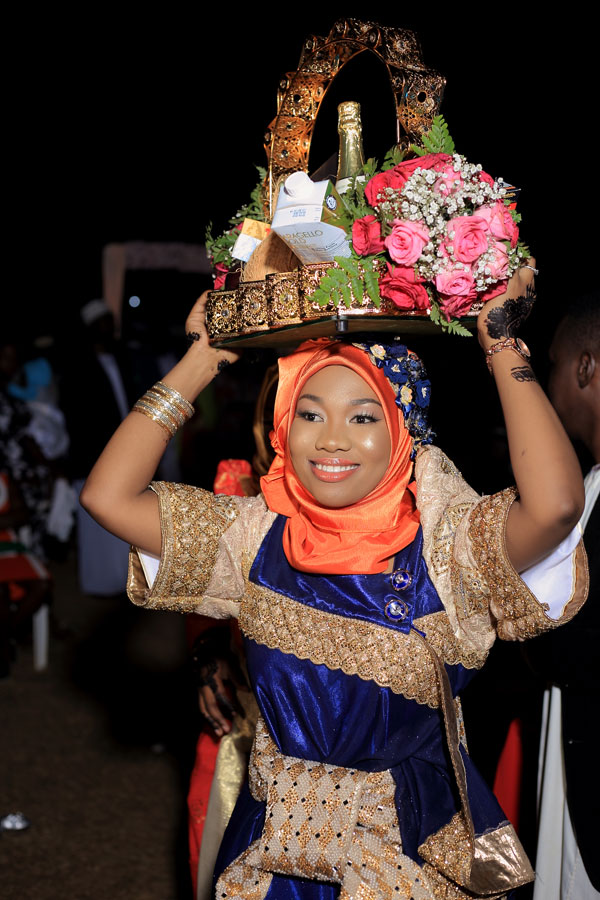 What was the most expensive item on your function?
Ashley: Food which cost Shs10.2m, we hired two service providers to cater for the food. One was to prepare food for the bakko at Shs4.2m and the other prepared food for the rest at Shs6m.
What exactly excited you on that day?
Ashley: My husband showed up at the agreed time 12pm.
 Any disappointments?
Ashley: Yes, we travelled to the village on Friday but I did not check to confirm whether all my clothes were packed since my sister had told me she had packed everything I needed. Only to realise, on Saturday at the time of dressing up that the sash for my first gomesi was missing. We had left it at the shop in Kampala. I had to borrow my matron's sash.
How did you come up with your list of guests?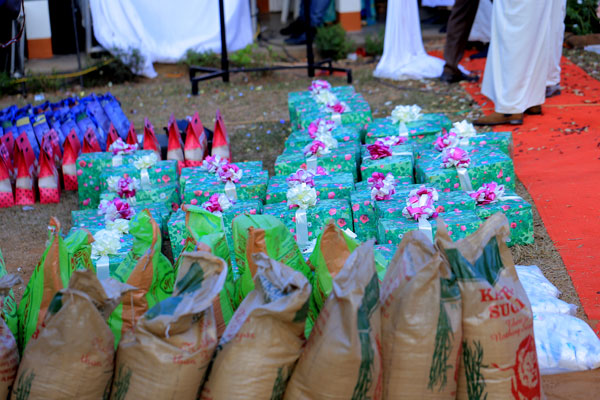 Bashir: It was not easy. I did not make a list because we were many people but luckily my cousin had a wedding on the same day and some friends had functions. People ended up dividing themselves but still we were many. I was asked for 150 people but I ended up with 200 people.
Ashley: I did not make a list, my parents invited whoever they wanted. I only invited my friends and workmates. Then my uncles and aunts also invited some people.
What did you consider when giving out gifts?
Bashir:  A lot was put into consideration; I looked at the function and purpose for the gifts I gave out. For my mother in-law, I chose a cooker because I was taking away a daughter who helped her do the cooking. I chose sofa sets for my father in-law, amongst other gifts.
Why did you do the function at your grandfather's home?
Ashley:  My grandfather is elderly, I would not let him travel from Masaka to Kampala, it would be tiresome. Besides, he had a big compound that could accommodate our guests.
What is your advice to someone planning an introduction?
Bashir: Invest in people. Do not expect people to show up for your meetings when you rarely go for others' meetings.