By Jessica Sabano
William Kawooya, a social worker, and Sarah Kirya, an assistant editor of Hansard at Parliament, met at university. They wedded at St Luke Church Seeta in Mukono on August 25, 2018.
William met Sarah in 2002 when he was a student at Makerere University. He used to visit his friends who were pursuing other courses. As coincidence would have it, Sarah, then studying at LDC would visit her friends at campus too. That is when they bumped into each other.
William noticed Sarah's beauty first but with further conversations, he realised she was both beauty and brains. To top it all, she had wifely qualities. "She had a shapely derriere which I used to compliment her for," William reveals.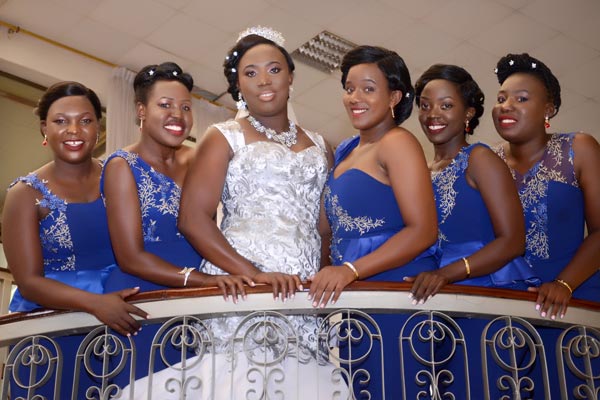 "William would always say hello. We gradually became friends. I loved reading newspapers and he always found me reading one. One day, he caught my attention and we started meeting for dates. It is then that I got attracted to him," Sarah adds.
That very year,William proposed to Sarah using a necklace, "I went with Sarah to visit my home village in Masaka. I called my mother and pulled out a necklace, which I put around Sarah's neck. I was happy that she accepted to come with me home; it gave me more assurance that I was with the right woman. It  gave me more reason to take her out and open up more," William reminisces.
Sarah readily accepted the proposal, "I was happy because I had known him to not only be lovely, but also a good person – my Mr Right. He stood out as God-fearing and caring. After knowing him better, I gave him a chance and it worked out," Sarah reveals.
William's mother witnessing the proposal wasted no time, "Now that you have got a partner, when will you wed?" She inquired.  To this, William replied that he was underway with preparations. Indeed shortly after, William visited Sarah's family in a simple introduction. A few people were invited and next, the wedding awaited. That took them 10 years to do.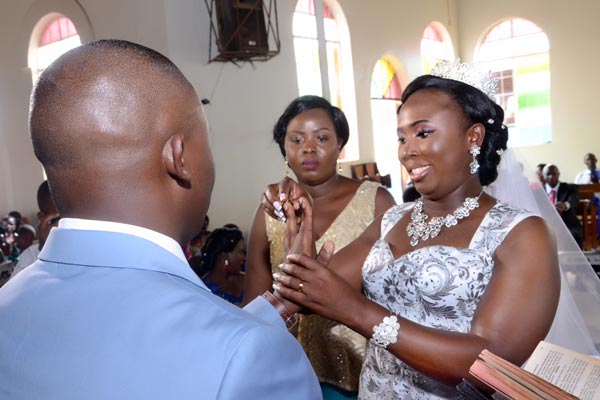 "We took long because things wouldn't work out whenever we would set a date for the wedding. Finally, we set 25th August this year and God helped us succeed," Sarah explains.
The couple has been together for 10 years and tells the rest of the story.
What do you like about each other?
William: Sarah is beautiful, God-fearing, focused, loving, and hardworking. Beyond physical beauty, I like the  beauty of her heart, not to forget her stubbornness too.
Sarah: William is intelligent, loving, smart, and a true friend. He is positive about life. He has turned into my father and a true man who showed me direction. He is the reason I went for further studies after he offered to pay my tuition.
What was the most exciting moment at your wedding?
William: When I was marching with Sarah, unveiling my wife. Also, service providers offered what was enough, such as cake, food and decoration, and the turn up also made my day great.
Sarah: Wearing the gown felt heavenly. When I was walking and seeing my fiancé at the altar waiting for me was exciting.  My dream to get married had come to pass. It was also exciting when my father was walking me to the altar to meet my husband in church. I also loved the decoration at the reception venue and the service providers were punctual.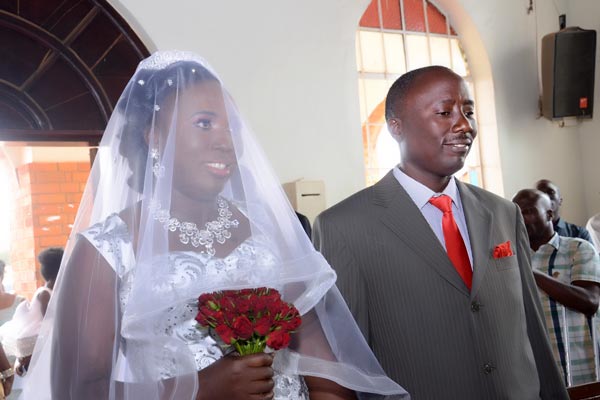 How did you raise the funds?
Sarah: We planned earlier, and this was in 2017. So by the time of organising meetings, we had saved some Shs20m and then raised some more through friends, workmates, family, relatives. By the time of the wedding, we had met the dues. We had a few meetings which ended a month to the wedding because everything was catered for, so more meetings would be public extortion.
What kind of rings did you buy?
Sarah: We bought our rings at Al-Madina Jewellery shop and both cost Shs2.8m. Gold is a precious mineral associated with the rich. So we took our friends, the Kawooyas to feel the gold.
What challenged you the most during the wedding preparations?
Sarah:  Going to work alongside coordinating preparations. The launch of our  wedding meetings fell on the day of Hon Ibrahim Abiriga murder. So I had a lot of work to do about paying tribute to him.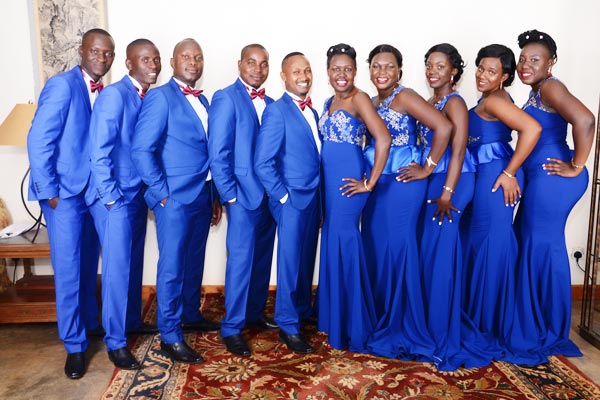 Who was in charge of music?
William: We used Biba Sounds from Seeta. The music system was good and it cost us Shs1m.
What was the most expensive item on your budget?
Sarah: Food at Shs9m and we had planned for 800 guests but about 1,000 turned up. Thank God that everybody ate.
William: The entire preparations were expensive.
How much did your suit cost?
William: I wanted something nice and I bought my suit from one of the city shops at Shs1.3m.
Did you have any fears on that day?
William: I thought that food would be inadequate since the number of guests planned for exceeded. fortunately all the guests ate. Also, I thought that may be my wife would not turn up.
Sarah: The weather was not good.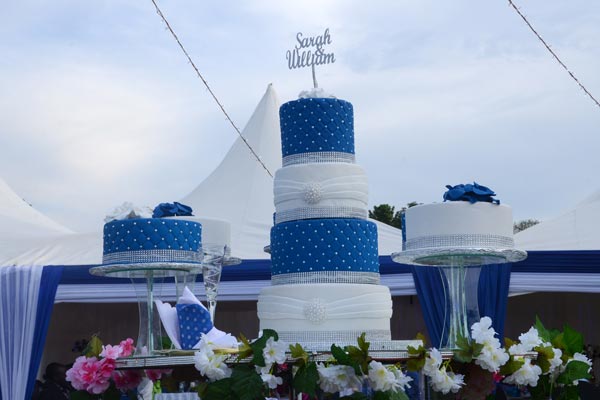 Were you disappointed in any way?
William: The rain disrupted us from church up to the reception venue.
Where did you go for honeymoon?
William: Dubai, for its serene atmosphere.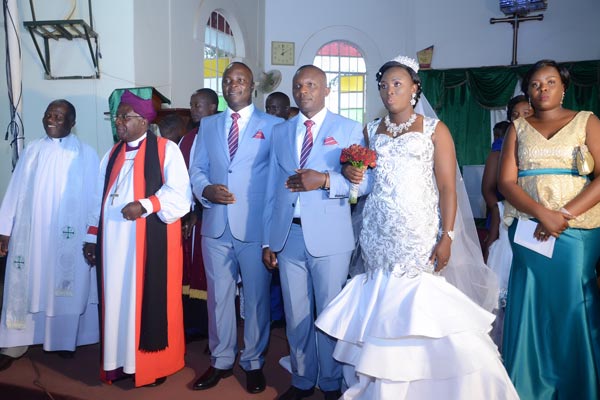 How critical was premarital counselling?
William: Retired Bishop Samuel Balagadde Ssekadde of Namirembe Diocese told us to focus on love, talk with love and with God amid us, nothing will ever fail.
Sarah: We were told to keep our love strong and to be supportive of one another. Learn to be patient, forgiving to one another and encourage the word "sorry".
Given chance to wed again, what would you change?
William: I would improve resource mobilisation.
Sarah: Saving money and paying off everything by myself and just invite people to attend.
My Wedding team wishes the Kawooyas a happy marriage