By Esther Nantambi
Pr Justine Nabbosa, most known for her hit, Oli Katonda tied the knot with Buganda Road Court resident attorney, Jonathan Muwaganya at Gospel Messengers Church,  Makindye, Kampala on Saturday, November 24, 2018.
The bride, also a co-pastor with Pr Wilson Bugembe at Light the World Church, Nansana, wore a Cinderella gown adorned with sparkling crystals.
The groom, on the other hand, opted for a pair of black trousers, white coat and a black bow tie and added a pocket flower matching the colours of the bride's bouquet.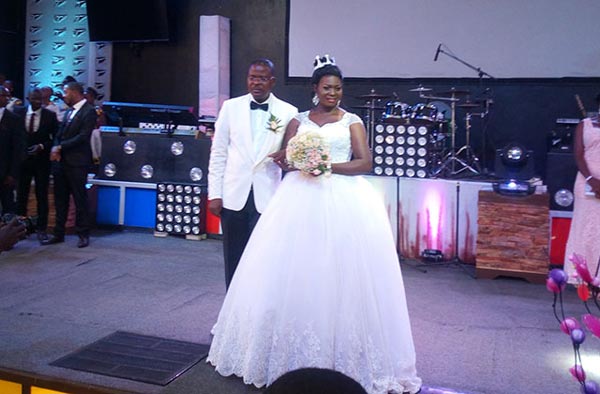 Their wedding happened just a week after Nabossa introduced her beau to her parents in Kamuli last week.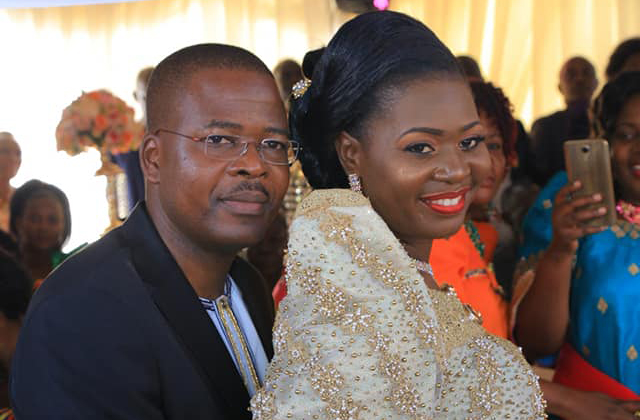 Many gospel artists and pastors attended the ceremony, including Pr Bugembe who preached the sermon for the day. Bugembe reminded the couple that marriage is a unique institution created by God, and that they must desire to live a life that brings Him glory.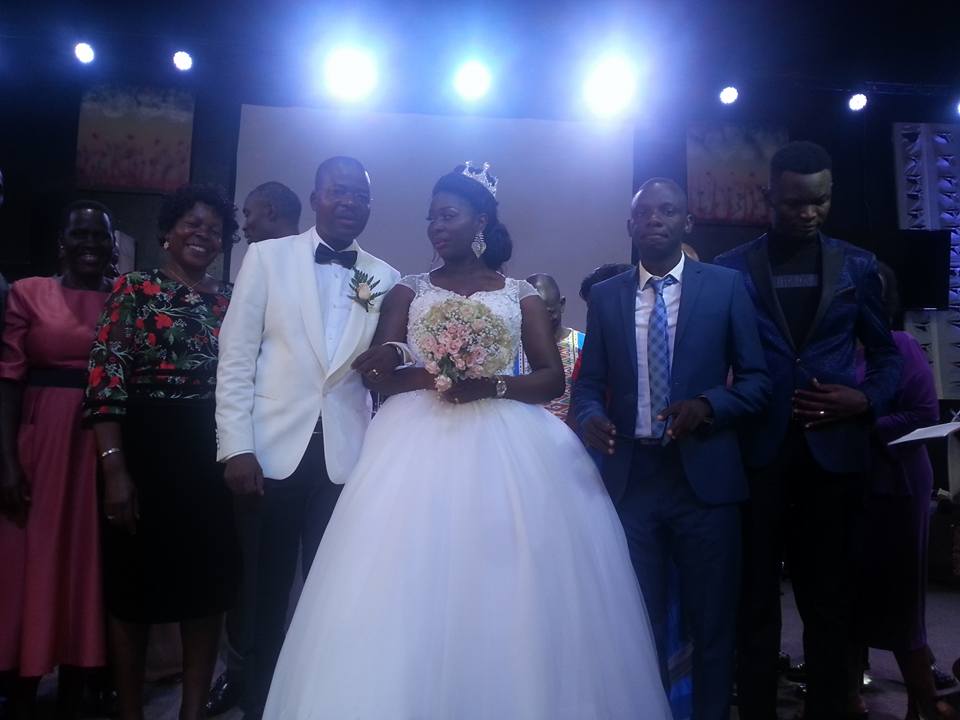 How the couple met
During an interview with the media, Jonathan revealed that he met Nabbosa during the launch of 'Komawo Eka' at Hotel Africana.  He eavesdropped a conversation of people who spent most of the evening discussing  how disciplined and full of character she was.
"I knew Justine was the right woman for me," Jonathan said to New Vision.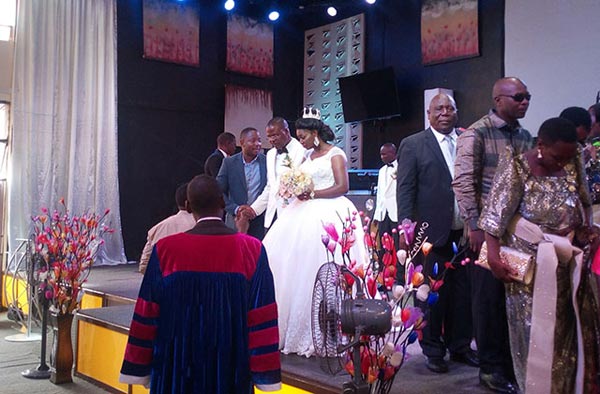 Although he had noticed her before the event, he had never had the courage to ask her out until then. Fast-forward, he looked for her number and the rest is history. The couple dated for 3 years before tying the knot.
Justine described her groom as "kind, focused and committed."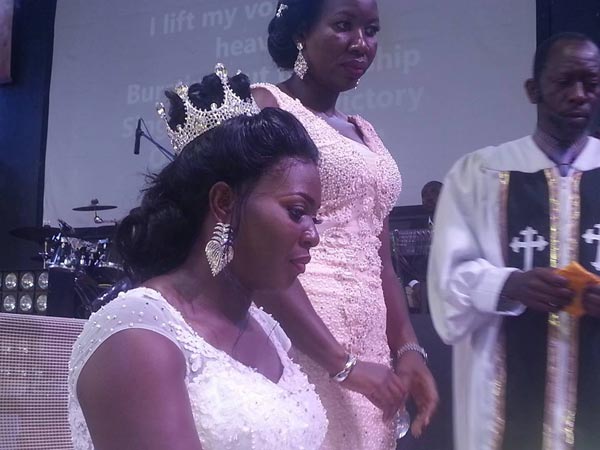 My Wedding wishes the couple a happy marriage