By Esther Nantambi
Ruth Kalibbala's single days are over. The Ddembe FM and Spark TV presenter has finally walked down the aisle with her long time partner Charles Bwanika. The couple made their vows for the first time today morning at Rubaga Cathedral, although they have lived together for 12 years and have seven children together.
They will host guests at an invite only reception at Silver Springs Hotel in Bugolobi, Kampala.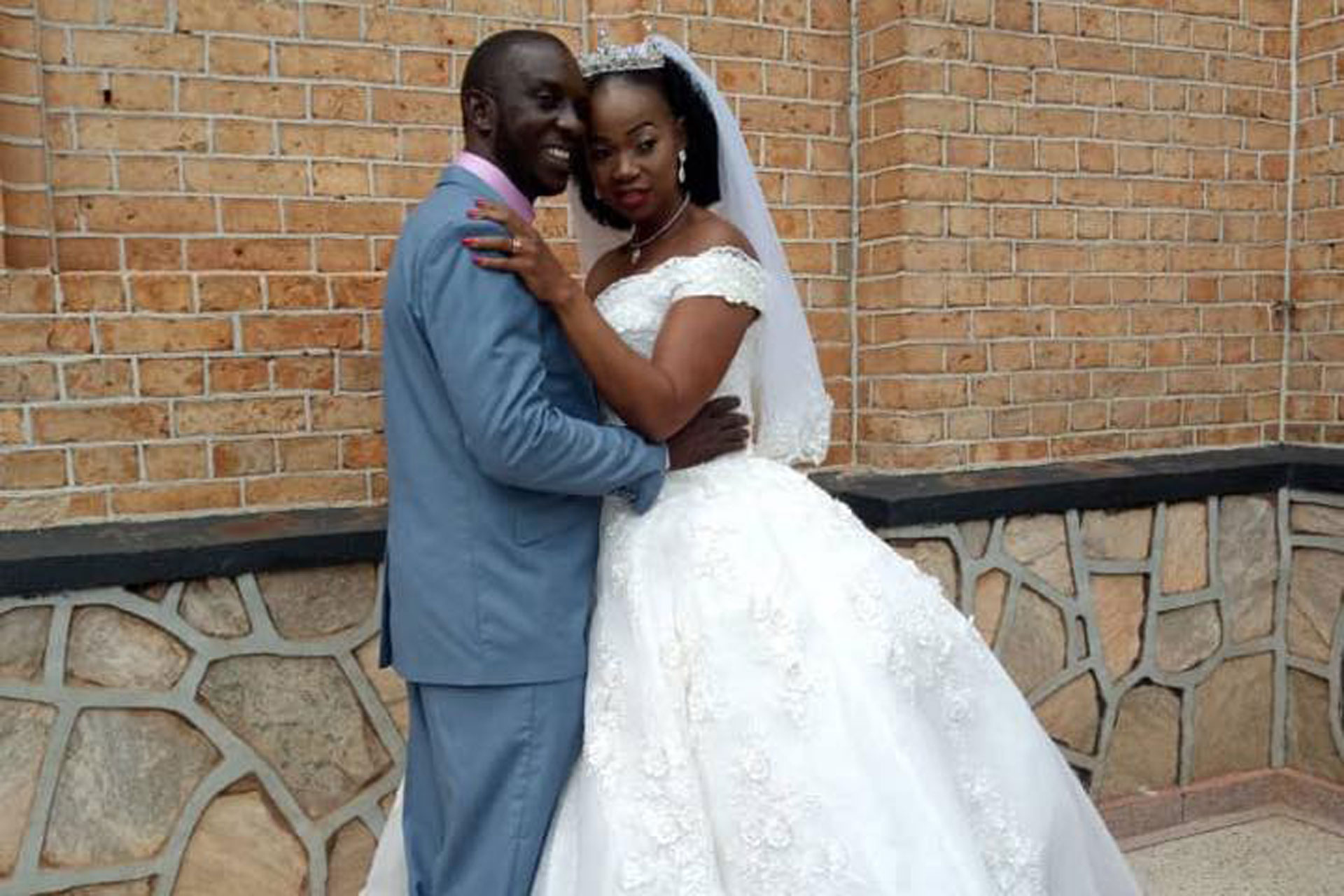 Ruth Kalibbala (40) is a long time TV and radio presenter in Uganda. She is most known for her fun bubbly and fighter aura as she argues issues out on her Twezimbe show, which airs on  Ddembe FM and Spark TV along side the infamous gossip boy, Kasuku and Shafik.
She has also made a name in the entertainment industry as an actress, best known for her role as Mariam Ndagire in Tendo Sisters. The bride has also been the face of Life Guard Condoms for a while now.
Below, Ruth makes her vows to husband.