By Jane Justine Mirembe and Mercy Geno Apachi
Margaret Kigozi smiles at the memory of the day she walked down the aisle with the father of her children.
"I had to make sure I move my eyes slowly like I was sleepy. When talking to people I had to speak softly and use jubilant speech," she recalls.
This was the advice she had gotten from her already married friends. At the time, this is what was required of all brides. Any show of a feisty and lively character was frowned upon especially by in-laws as it gave the impression that the bride their son has taken was probably immature and not the settling type.
The wedding day was for the bride to kuloola and kwemoola. The only thing that she was encouraged to do was to kick the gown with flair and energy. This is what made the event fun…kicking the gown. Little wonder Judith Babirye even sung a song Samba gown meaning kick the gown.
However things have changed. If you have attended a wedding especially by those below 40 you will testify that the kuloola and kwemoola bride has been kicked out and in has come the vivacious and not-afraid-to-dance bride.
From miming songs to doing rehearsed dance routines with her entourage, today's bride is not afraid to let loose or get jiggy.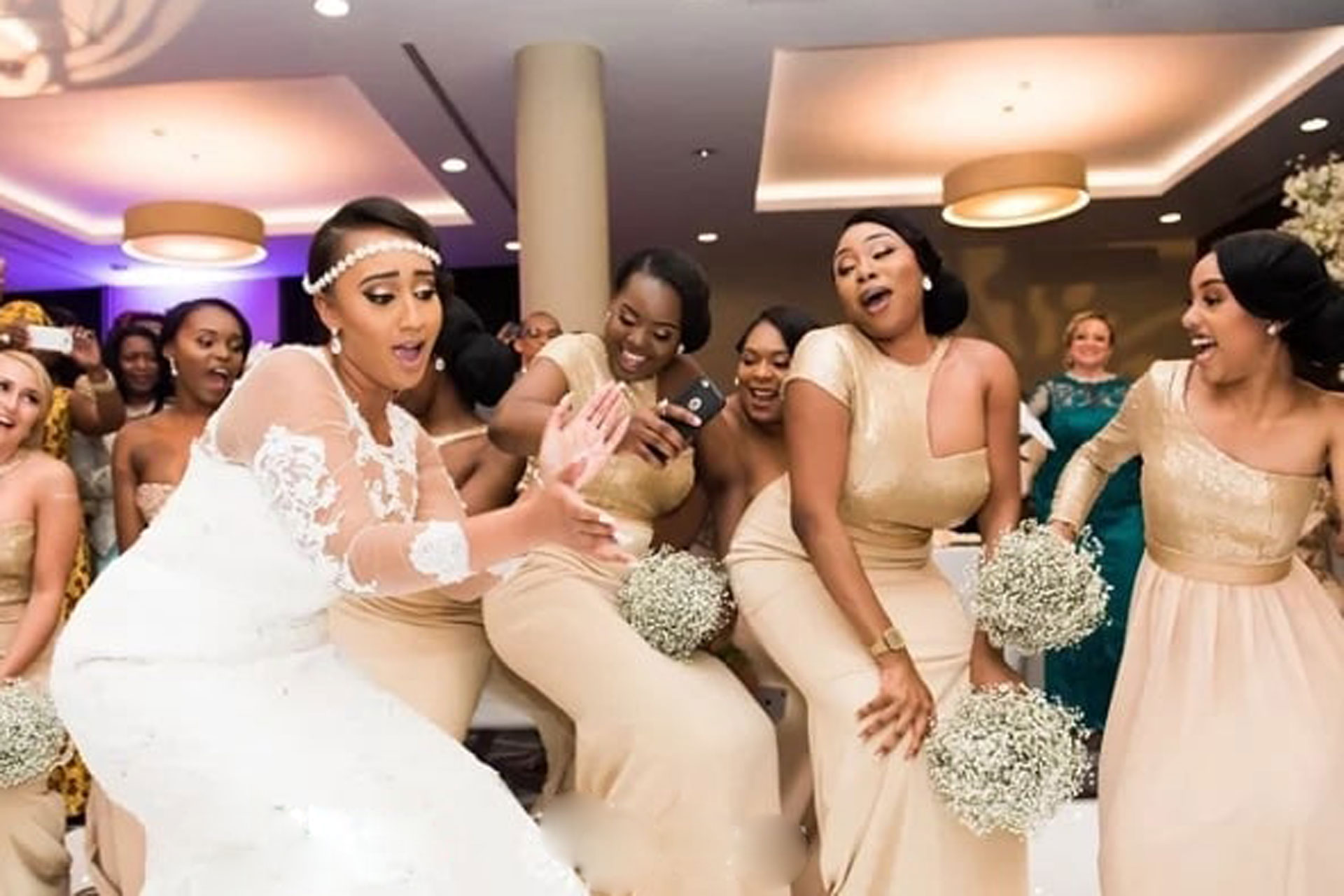 Dorcas Mirembe did a special romantic dance for her husband. He simply sat back and enjoyed the spectacle as his wife sensationally swayed to the music, all for his enjoyment.
When asked how she got the idea, Dorcas explained  that she had been inspired by a video she watched on social media.
The rise of social media has in a way made Ugandans rethink their approaches to some of life 's special moments. From crazy and unique bridal and baby shower themes, social media has seen Ugandans say goodbye to tradition. Is that a good thing? Well maybe it's a topic for another day.
During the kwanjula ceremony of TV presenter Fifi da queen of Bukedde TV, she even performed a song for her fiance. Well that was definitely new for many of us. Seeing the day's bride dancing vigorously and hugging guests upset some people who are used to seeing the dolled up bride only smiling and waving.
Angella Naluyima Kirunda, a fashion designer however went the extra mile when, together with her entourage, she changed into damaged jeans and danced for her wedding guests.
Tradition was that at the reception of wedding celebrations, one would choose a romantic song and do a slow dance with his bride as the rest watched, waiting for the DJ to eventually change the music inviting the rest of the entourage to get on the dance floor.
However, in the new millennium, the brides are no longer shy; they dance to anything from a cool ballroom song to bend over strokes with no fear of retribution.
Usually this is done at receptions and it has proved to be more entertaining which is why it is gaining steadfast adoption by many.
According to Morris Kamugisha, a wedding planner in Kampala, this kind of dancing is usually done by young couples, aged between 23-30 years.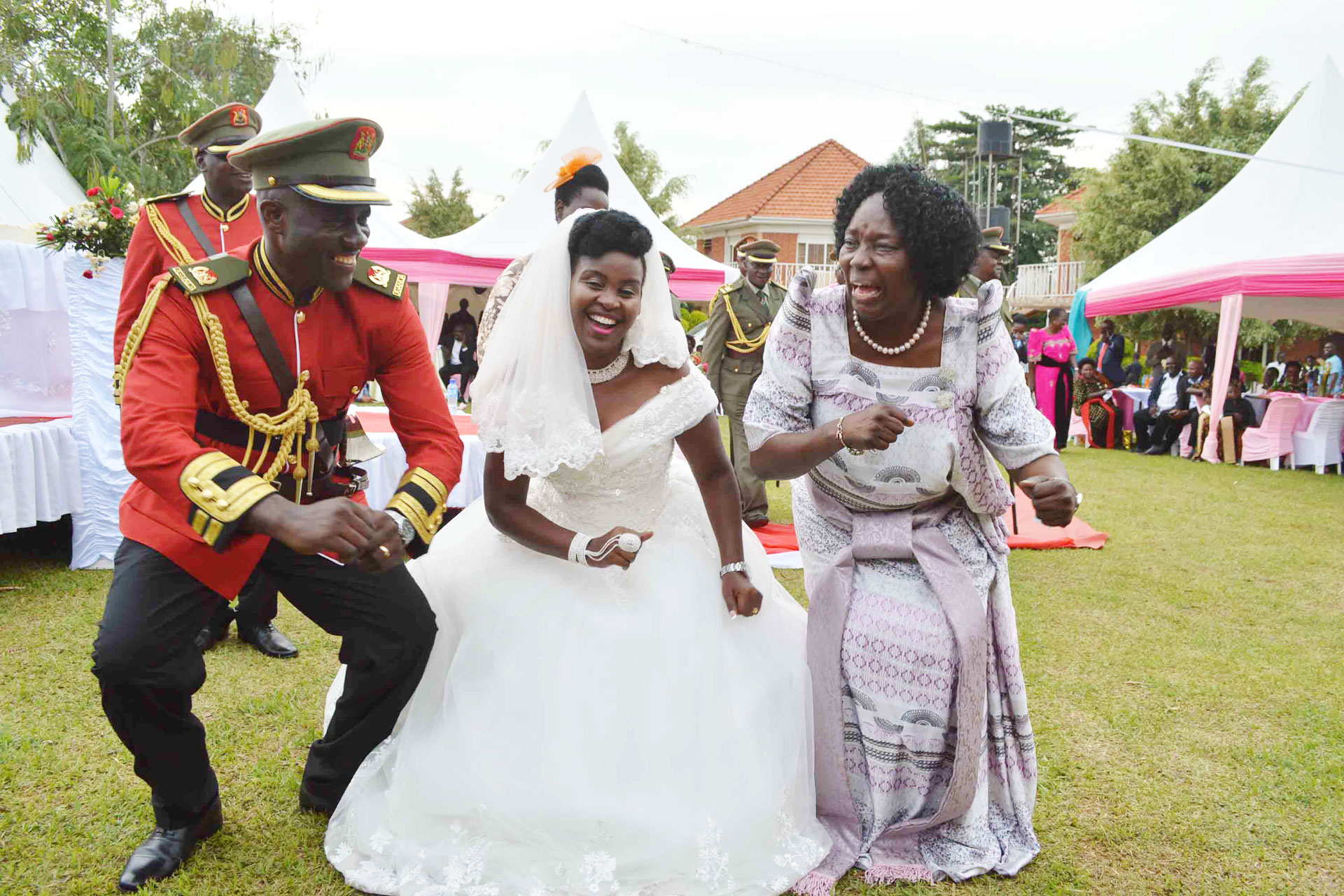 "As a wedding planner I would want to be a part of such weddings where fun dances are included. Although the older couples we have worked with do not want to consider such dances as an option, it actually creates such a strong entertainment mood that gets every one up on their feet cheering the couple on," he says.
The wedding planner can go as far as choosing the song but it is better for a couple to choose one that they are both comfortable with.
"Most couples prefer special songs that probably remind them of the past or that connects both of them," Kamugisha adds.
Linda Kibombo, a news producer at NTV, says the new trend of bridal dancing in comparison to weddings she attended in the 80s is better.
"Trends change and I like them. Most times it provides an extra bit of entertainment instead of the usual people just coming to shuffle and shuffle for 30 minutes," she says.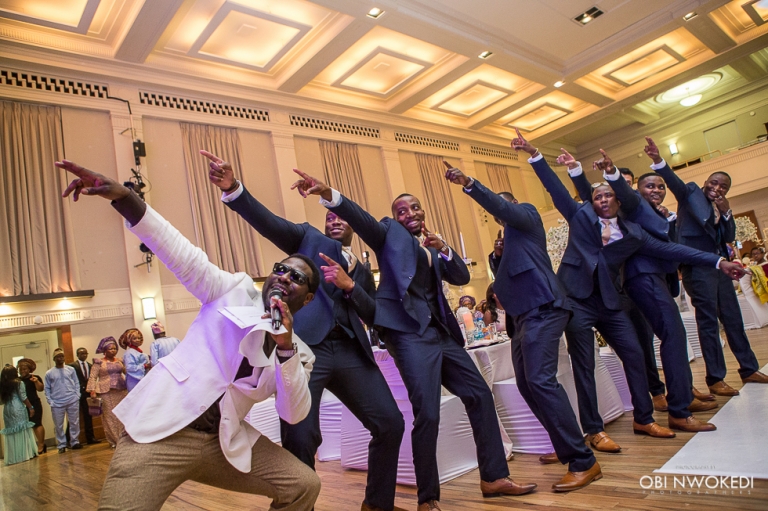 Similar to Kibombo's views, Jason Okello-Okello, a popular comedian with Just Another Comedy club emphasizes the need for Ugandans to start being natural during their wedding ceremonies.
"I attended a wedding and the couple did this Malwedhe challenge. It was fun. People should express themselves and not act according to what guests feel is right. For me if I am to do so, I'm even willing to spend a week learning those moves," he says with a laugh.
The comedian further advises that if a couple should decide to follow the trend, the choice must be agreed to by both sides to avoid insisting a partner does something they cannot manage because not all people like to or are good at dancing.
Religion and the dances
One question that keeps popping up as far as these dances are concerned is: "Is it appropriate for a religious couple to adopt such worldly trends?"
Reverend Joshua Mutebile of St. Andrews Jinja who doubles as a lecturer at Uganda Christian University, advises that it is important for couples to uphold values of the church such as decency.
"In life people have different views. As a church, we do not stop people from jubilating. It is a day of celebration so they can go as far as dancing what they want. It is key though that they know the essence in the activity."
The only disadvantage with this is that when the couple is dancing, everyone stands up to either view or capture the moment, which blocks the professional videography and photography.
"What we have done is to raise the platforms on which the couples do this special dance a little higher than the floor so that everyone can catch the moment without strain," Kamugisha explains.
Brides are also advised to wear low-heeled shoes for the sake of their comfort as they move up and down while dancing.
The good news is, different social media sites have dance choreography videos that you and your future spouse can pick practice lessons from instead of spending money on hiring someone to teach you how to do it.
Dance away!