By Jackie A. Olanya
They say music is the soul of a party. That's why more than a few women who have yet to even lay eyes on a gentleman who qualifies as marriage material have nonetheless already picked out a list of songs that absolutely must feature at their wedding party. By the time your wedding day is actually approaching, you and your betrothed are naturally expected to have added some songs that have sentimental value to you as a couple. But if you and your sisters once danced around your bedroom in your nighties to Madonna, it stands to reason that "Holiday" will feature just as prominently on the deejay's play list as "When a Man Loves a Woman," or whatever it was that you and your groom first danced to.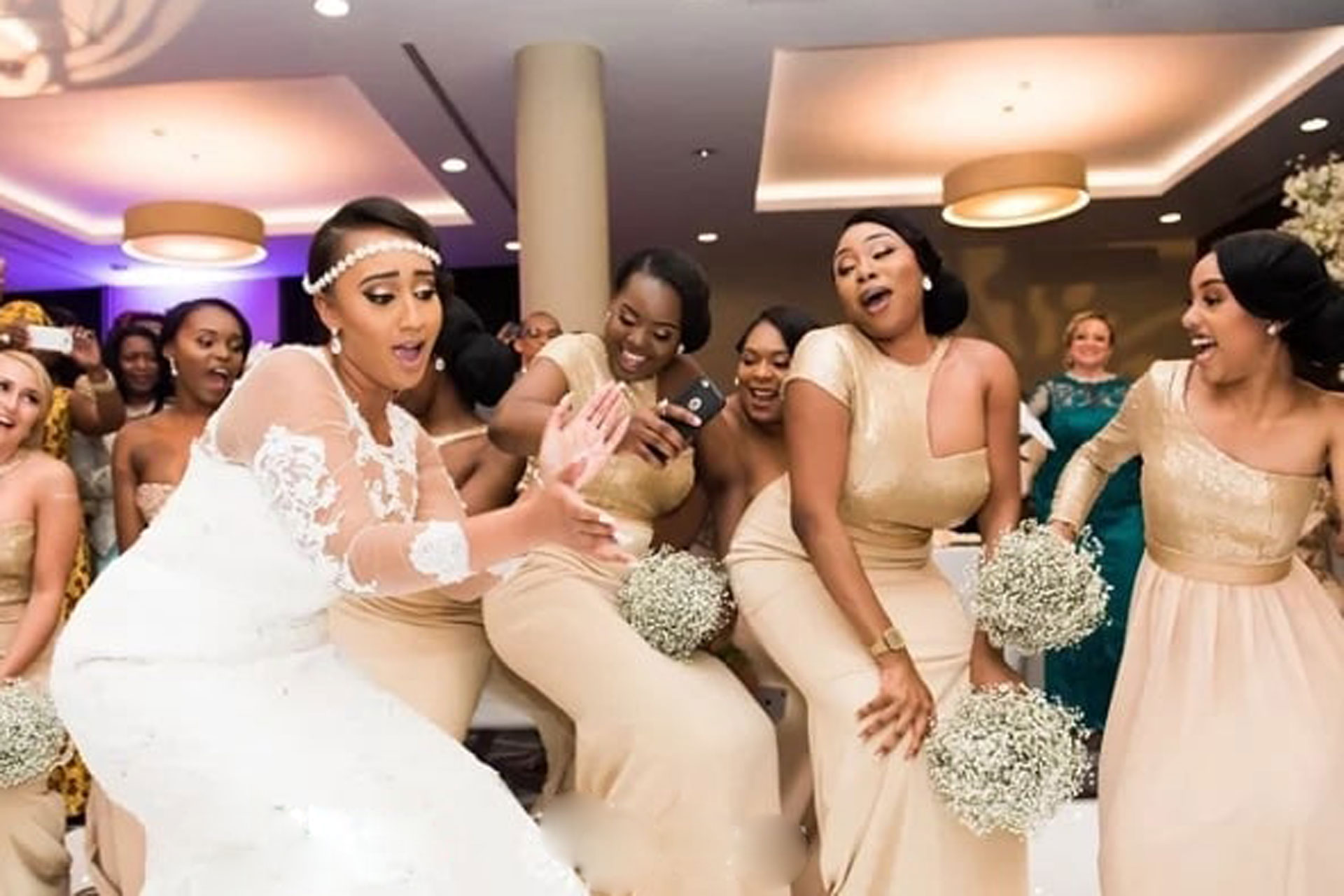 Just like it's up to the bride and groom to choose their wedding colour theme, it should be ideally up to them to choose their "wedding hits." Any decent wedding deejay or band should be able to accommodate the happily couple's provided list of favourites, it doesn't include anything too out of the ordinary.
But hard as it may be to believe, the engaged couple is often so preoccupied with the politics of the guest list or the lace pattern on the bride's gown and they forget pay proper attention to the matter of music. They take it for granted that whoever is hired to play the music knows what to play. While an experienced deejay knows wedding favourites, musical tastes and music variety, if you take this route, you risk disappointment and regret when you never get to dance to that one favourite from Afrigo band, or having your wedding dominated by a musical taste you are not agreeable to.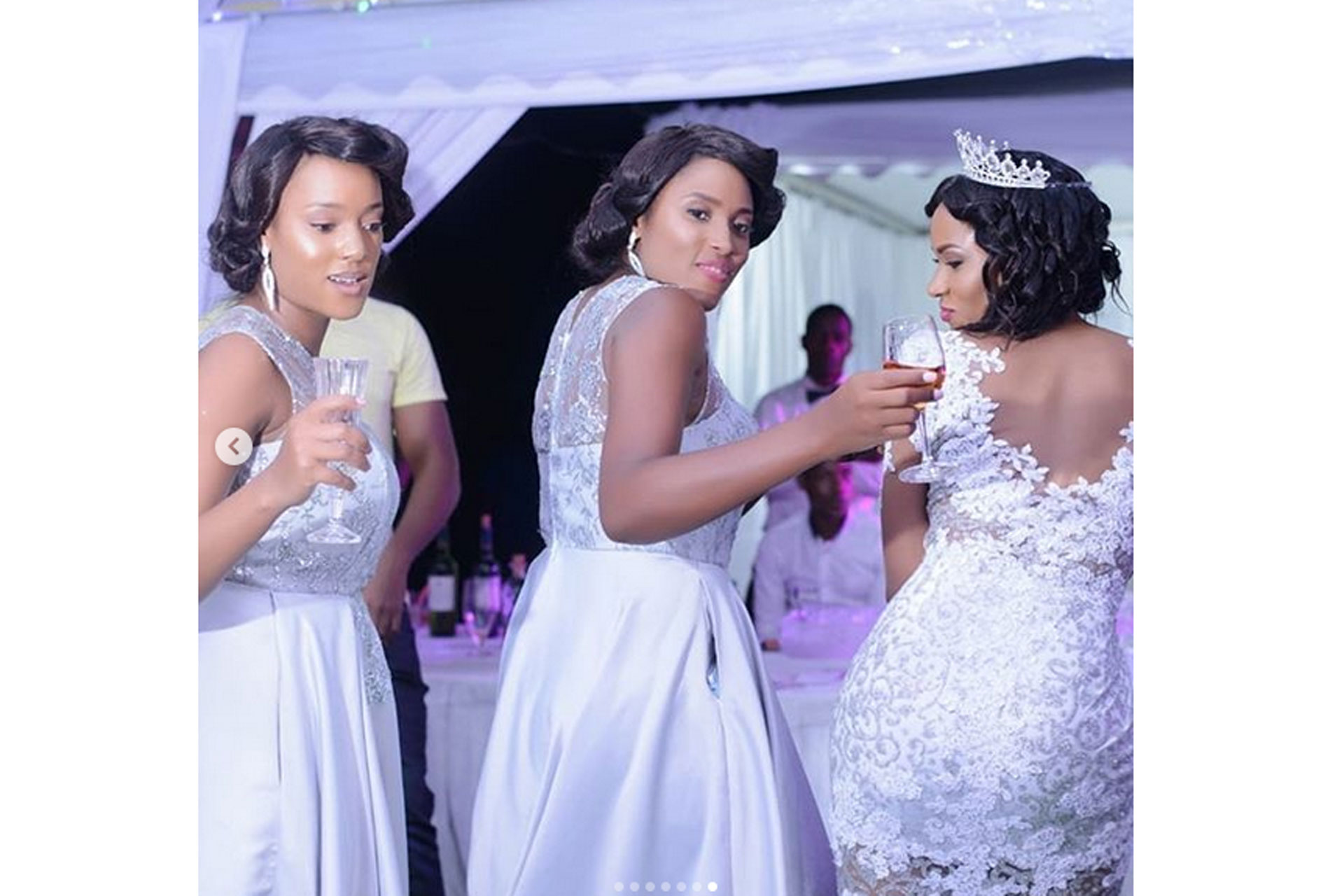 It's your wedding and you are the queen-what you say goes.  Use your position to make your day a memorable experience for you.
Music in the Salon
When you and your bridal entourage are in the salon, the dominating sound shouldn't necessarily be of a blow dryer or the boring talk show from the salon's radio. It's perfectly okay to arrive at the salon with a set of CDs or a flash.  You can ask one of your bride's to do that for you. Don't forget that that is what they're there for, making your day flowery.
Music in the car
Don't bore yourself with the hum of the air conditioners or the traffic outside. Girl, get your groove on; have some choice music. Believe us; it will also help calm your nerves, which by that point may be a wee bit on the jittery side.
Walking down the aisle
Of course, this is a very important moment for which you'll want the perfect music. And contrary to what many brides believe, there is more than one musical option for it. While there's absolutely nothing wrong with the traditional "Here Comes the Bride", as it is commonly known, many couples these days choose something else—there are a number of classical pieces that are grand and elegant enough to befit a bridal march, not to mention more contemporary choices, which can lend a unique flavour to your ceremony.
This bride entered the church to a song of her choice which created an emotional ambiance
The reception music
Now this is the predominant music venue for your ceremony, make it count.  Remember to inform your deejay of your cultural background, if that's going to be relevant. For example, you cannot have an Acholi wedding without a dance number called "Anjolina". Likewise, if you have a bride or groom who is Iteso, they will feel cheated if "Emali" doesn't feature. Some guests may leave sulking!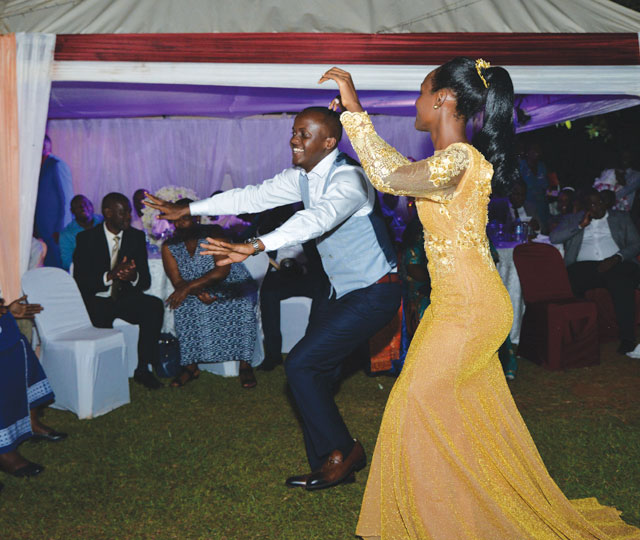 So make sure you have a one-on-one with your music service provider well before the wedding. Make a list of songs that you like, both dance numbers and slow ballads, so that they can make appropriate selections as the function proceeds. If you intend to open the dance, it goes without saying that you should choose the song in advance. Ideally, it should be one that's both meaningful to you as a couple and that you can comfortably dance to. Don't forget that all eyes will be on you.
Honeymoon
Don't forget to take some of your favourite music on a CD or flash with you on your honeymoon. Music has the power to make a pretty sunset on a beach into a moment you'll never forget.