Hitting the news in Daily Monitor today is a story of a 9year old boy that married a 6year old girl in Nakapyata Village, Buyende District.  The boy, a Primary Four pupil at Buyende Light Primary School and the girl, who were both reportedly born with 'two teeth', were married on Monday and given a 'matrimonial hut' to live in as a couple.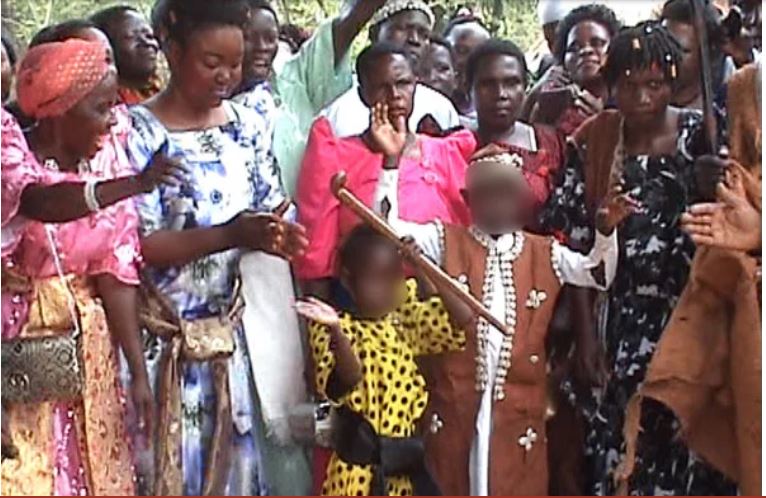 The "marriage function" which was graced with dances, left scores gripped by seizures as the boy and the girl sat adjacent to two three-feet long snakes which elders said are meant to protect the 'couple'
"My son was born with two teeth and his wife was also born with two teeth. His birth came with overwhelming blessings and his name should unite both Baganda and Basoga [tribes]," Mr Delifazi Mulame, the father of the boy said.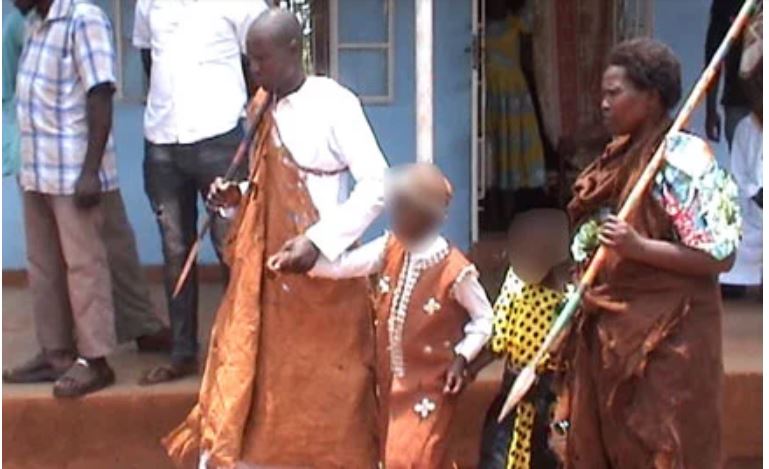 Ms Mwadi Mutesi, 38, the girl's mother said her daughter has been a revelation since she was born.
"She started speaking immediately after birth!" she revealed, adding, "two days later, she started crying uncontrollably and an old woman appeared in my dreams dressed in old tatters. It was at this moment that I told my husband that I had enough of this girl," she recounted.
Ms Barbra Namulesa, the boy's teacher, described him as a disciplined, social, soft-spoken boy who speaks like an elder.
"I think this is the Kintu our forefathers talked about (in ancestral history). This one advises me despite being his teacher,'' she said.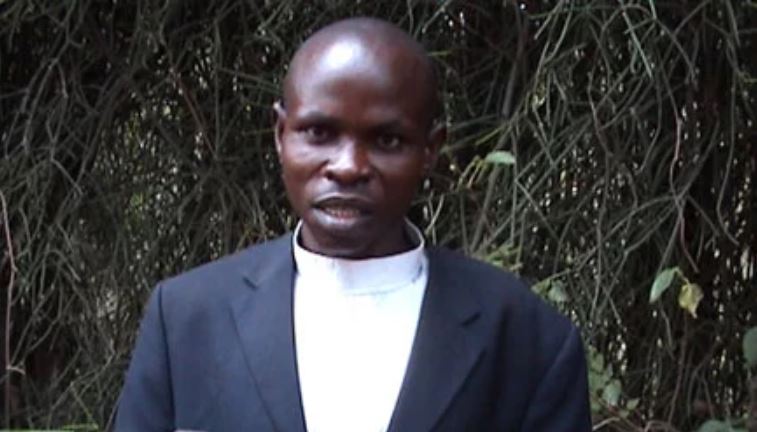 According to the laws governing the country, a person can not be legally married until they attain the minimum adult age of 18.
Uganda Women's Network (UWONET) has come out to condemn such an act through a post on its social media page saying; "We call upon the Uganda Police to fully investigate this matter and hold the parents of these children to account. Child marriage is a human rights violation that has serious implications on children's health and development. It should not be normalized in the name of culture."
In addition, to UWONET, many Ugandan's have resounded their disbelief in the act.
"Where is the minister, Nakiwala to arrest these parents?" Sarah Miracle commented on the story on Daily Monitor.

But how far should we take on culture when it comes to marriage?
Many cultures in Uganda traditionally allow inheritance of widows and in Kigezi, the father of the groom had to sleep with the new bride on the wedding night to teach his son how they sexually appease a woman.
Culture however also provides for traditional weddings that have seen many Ugandans live their dream of having a family.
When then can we take on the guidance of culture as regards to marriage and when should we not?