By Harriet S Okot
Unlike the gown or the cake, your wedding ring is one thing that will be with you long after all the honeymoon is over.  We give you tips on how to choose the rings you love.
Right now, while all your thoughts and energies are still focused on getting down the aisle, finding the perfect gown, the perfect shoes even, probably seem a lot more important than what is on your finger. But take a moment and think about it. That gorgeous gown goes into a box or back to the boutique you rented it from—the day after the wedding. Even your changing dress will be lucky if you wear it two more times before pregnancy, taste and time render it too obsolete. Your wedding rings, on the other hand, are going to be with you—right there on your hand, every time you look down at them—every single day of your life until death do you part, as they say.
The truth is, your wedding ring is a much more critical choice than what colour your bridesmaids wear or whether to have engraved invitation cards or any of those countless other wedding decisions that seem all important right now. So take a little extra time and effort and choose rings that are durable, fit well and above all—that you like.
The term wedding ring is actually a misnomer: This is the one thing you'll wear throughout your entire marriage. There are, of course, endless choices of styles, colours, and prices to choose from in wedding bands. What you pick should ideally reflect your style and taste as a couple (Agreeing on that is often easier said than done.) Before you run off to the jewellers, it's a good idea to consider a few things first.
Have an idea of what you want
Abdul Ali of Jit Jewellers in Kampala says, "Having an idea of what you want is important. You can surf the Internet or look through magazines, but above all, talk to your spouse about it. Your other half may have something in mind and you simply picking out the rings that you want for the two of you could offend him or her."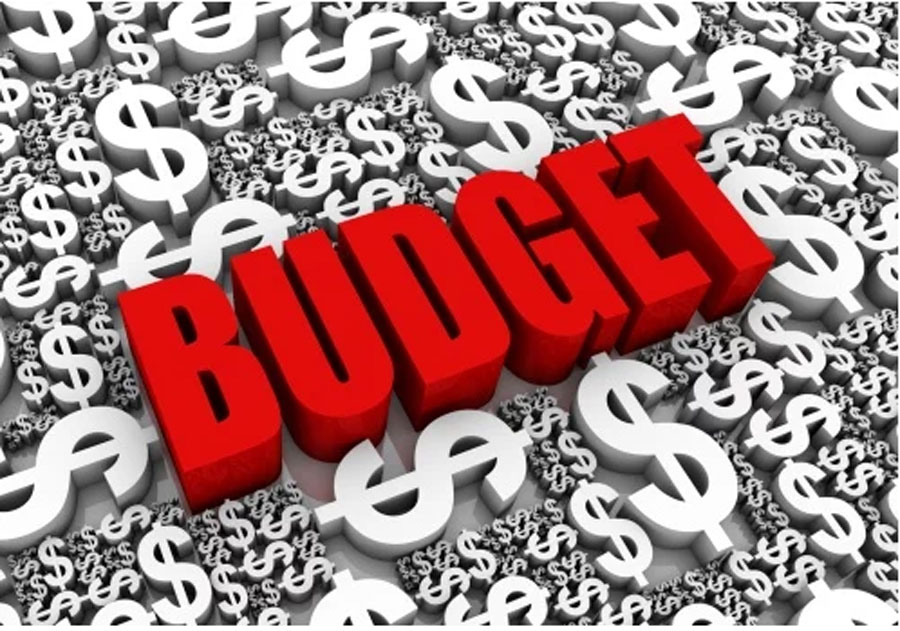 Agree on the budget
The first thing you'll have to agree on with your future spouse is a budget. This is a bit of a delicate balancing act between practicality and taste: Naturally, you need to be realistic about what you can afford, especially with all the other costs that go along with throwing a wedding. On the other hand, you are most likely going to have this piece of metal on your finger 365 days a year for however long your marriage lasts or money comes your way to buy new rings. Whatever number you decide is your limit, have it in your mind before you step into the jewellers and try to stick with it—ring salesmen have a tricky way of trying to make you feel that your love for each other is somehow commensurate with how much you're willing to spend. Obviously, that's not true. While you probably want to splurge a little for good quality rings, don't feel compelled to empty your life savings just to prove your love is real. Lovely wedding rings can be had at relatively modest prices, if 'you do your homework and shop around a little.
Be cautious of whom you entrust to choose your ring
Who exactly should do the shopping for the wedding bands is also a decision you need to make. Many couples go together to find something that suits both partners; other husbands are happy to leave the decision to their woman, or vice versa. But if you leave the choice to someone else, be prepared to live with the consequences. As Sheila, a public relations officer for a local NGO, discovered the hard way, sending someone else to get your rings can be disastrous. "My husband brought a beautiful engagement ring from London," she said. "So when it came to
our wedding rings, I left it up to him. Needless to say that his choice this time was nothing close to what I would have wanted!" It was only later that Sheila discovered that in fact, her hubby did NOT have impeccable taste in jewelry after all—like many men, he'd had a lot of help choosing the diamond engagement ring. Luckily, Sheila told her groom the truth and the two were able to exchange the rings for something more to her taste. "I am just imagining what would have happened if I had not seen them beforehand!" she winced.
Your lifestyle is an important determinant of the ring you choose

All of Jit Jewelers notes that it's vital for couples to keep their lifestyle in mind when selecting a ring. Are you someone who enjoys sports, plays a musical instrument or works with her hands? It's probably best that you avoid a ring that's bulky or proves difficult to take on and off frequently. Rather, go for a slimmer ring with rounded edges—one that's easy to remove and clean. If a person does a lot of manual work she may not want an engagement ring or wedding band with a diamond as dirt can get trapped in between the stone and the metal. There is also an increased risk of the diamond becoming damaged or loose if someone works with her hands constantly. If you're in this category but simply can't live without a diamond ring, then choose something simple and easy to clean.
Be aware of skin allergies to certain types of rings
All adds that being aware of any skin allergies is also critical as some people find that certain rings cause irritations and rashes on their fingers. You have five main choices when it comes to metals: white gold, yellow gold, silver, platinum, and titanium. You first have be aware of how many carats is the metal you're looking at buying, or how pure it is. Measurements start at nine carats (for highly diluted metals) and go up to 24—the purest metal available. It's not quite as simple as the higher the carat count, the better the ring, however: the higher the carat, he softer the metal, which is why experts don't recommend buying a wedding band made of more than 22-carat metal.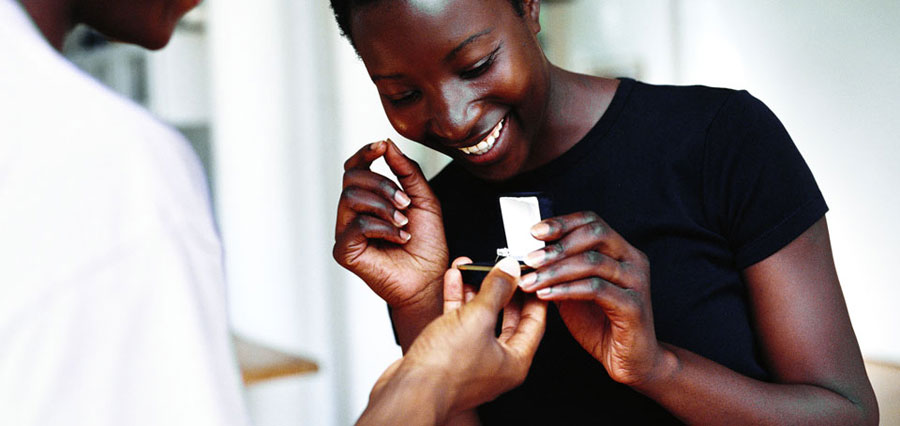 Yellow gold is becoming more common in Uganda, say, jewellers, because it's a cheaper option than white gold and it's widely available in many shapes, sizes, and designs. Platinum—which is very trendy at the moment—is more expensive and heavy than gold, but it is also more durable. Traditionally, of course, the choice of the engagement ring is up to the guy—and believe me, there are many a bride who quietly wished that it wasn't.
Do not be afraid to choose the ring together
These days, more couples are choosing even the bride's engagement ring together—or the guy may seek assistance from a sister or close friend of his beloved in selecting a ring she'll be sure to like when he pops the question.