By Mercy Geno Apachi
It is not every day that you meet anyone willing to share their tales of rejection because society sometimes thoughtlessly mocks you.
Around last year in March, Ben Agaba (not real names) silently saved an entire month's salary to throw an engagement party for the woman he had dated since high school.
Confident and optimistic, he got her best friends to lure her to the set venue and when he did what every man does, knelt down on his knee and asked her to make his life with a "yes," she to everyone's dismay replied,
"I can tell that ring is fake and cheap. I am worth more than something you pick off the streets at Shs 5000," she brusquely replied, gave him back the ring and stormed out. Agaba was damaged.
See, what most people know is how to spoon the most poetically laid pick-up lines that get the impressed ladies accepting dates to fancy restaurants and buying expensive gifts but when it comes to rings, they may have little or no clue.  As luck could have it, your girl might not brush you off for a price of the ring but if you want to get this right, this is for you.
Aamir Ahmed a dealer in jewellery for about 11 years at Pioneer Mall, Uganda tells us what to consider when choosing rings for our partners.
Expense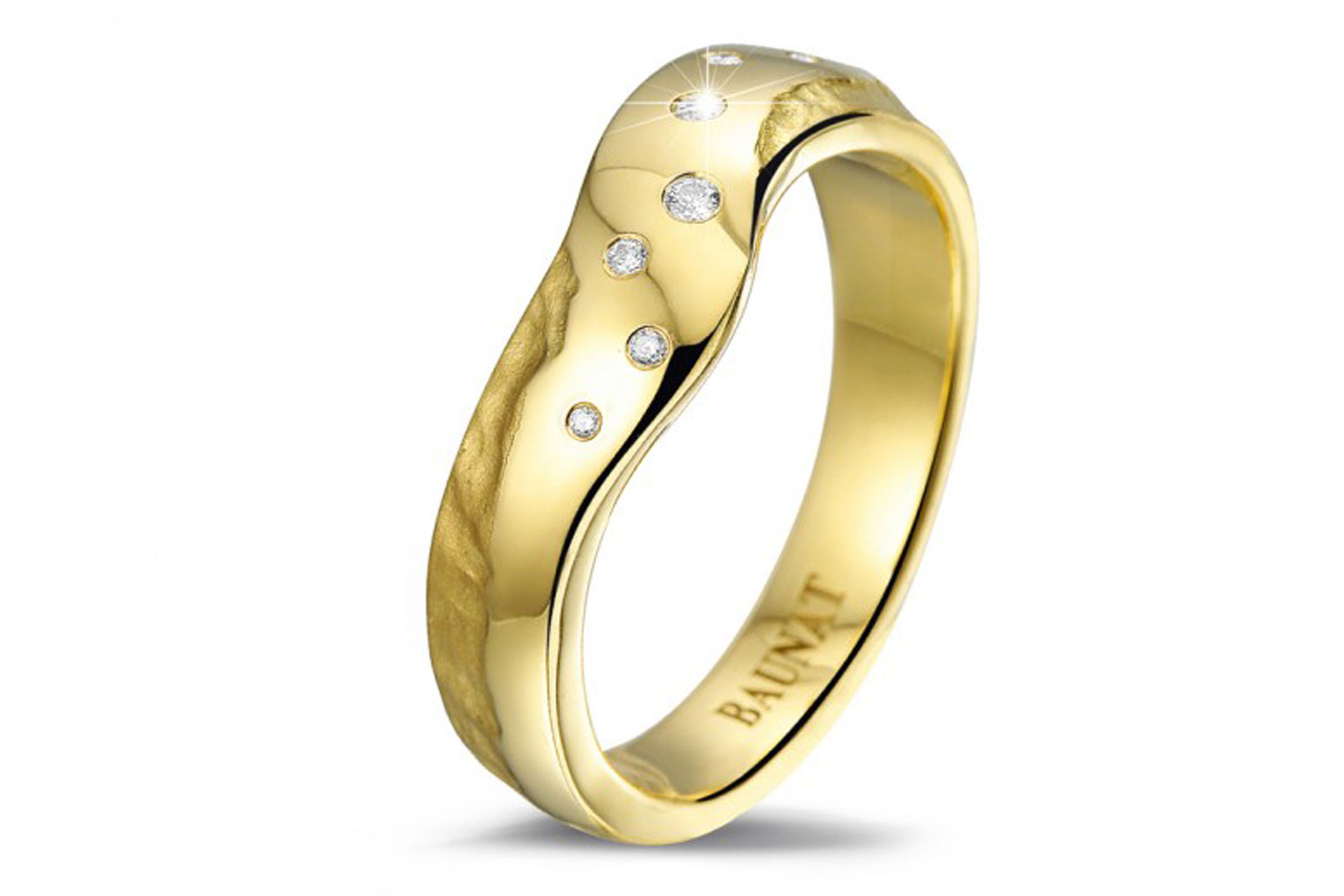 However sweet it is to promise your lady the world, you need not forget to consider your financial situation. A diamond ring is definitely the best choice any one could have because no other stone holds as much allure, but what you need to know is that these stones are bought per piece and one of diamond can go for about Shs 370,000.  To make a noticeable diamond, the ring might need about five of them.
To go around this "You can consider picking only one or two pieces of diamond then go ahead and fill the rest of the ring with off-cut copies. They are called American diamond, and resemble the real kind. It is better than having an entire ring made of diamond which could be over Shs4,000, 000," advises Aamir.
It is mostly women's rings that need much jewelry, men's rings can be plain.
Type of ring.
Most times we just go to look for what ring holds your sight longest but that is not all that there is to know. Let me take you back to science primary class for a second, stay with me, it is not complicated I promise.
Jewelry for the ring can be either a mineral or a gemstone. A mineral is a natural compound which is made from one pure substance like diamond, metal like gold, whereas a gemstone is a semi-precious stone that is composed of many minerals further polished to make more jewelry like ruby, sapphire and others.
"Both are expensive but a piece from a mineral is more expensive although a gemstone is preferably more beautiful because it comes in different colors such as red, blue and others," explains Aamir.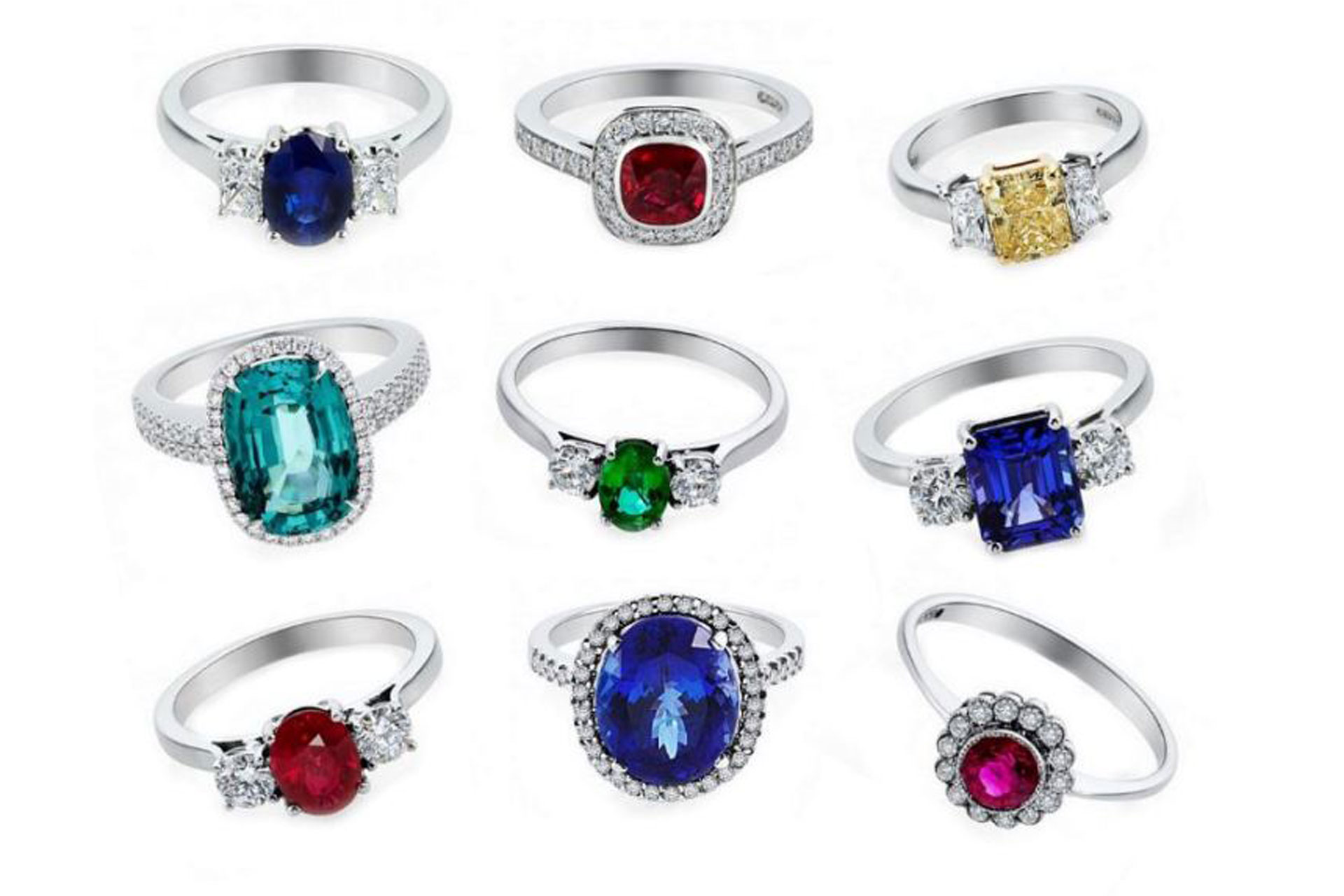 Therefore your choice can have the advantage of color play, expensive mineral or none at all.
Gemstones come in ruby which is red, turquoise- a sky blue, greenish blue blend, heliodor- golden yellowish blend and many others.
But even the standard colors that we know can be blended in one ring.
"We make white-gold rings which come with a mixture of silver and gold or even yellow gold. Silver often gets dull and pale over the years and I would advise most people to blend," says Aamir.
How far with fancy do you want to go with your ring? The choice is yours to make.
Personality.
I am thinking by the time you decide to put a ring on it, you know her favorite colour, likes and dislikes, hobbies and most things.
Well you can decide to choose a ring that mirrors her for example if she is the outdoors loving type, go ahead and order for a ring designed artistically with leaves or butterflies or even make it have some stones in her favorite color. That would be so meaningful.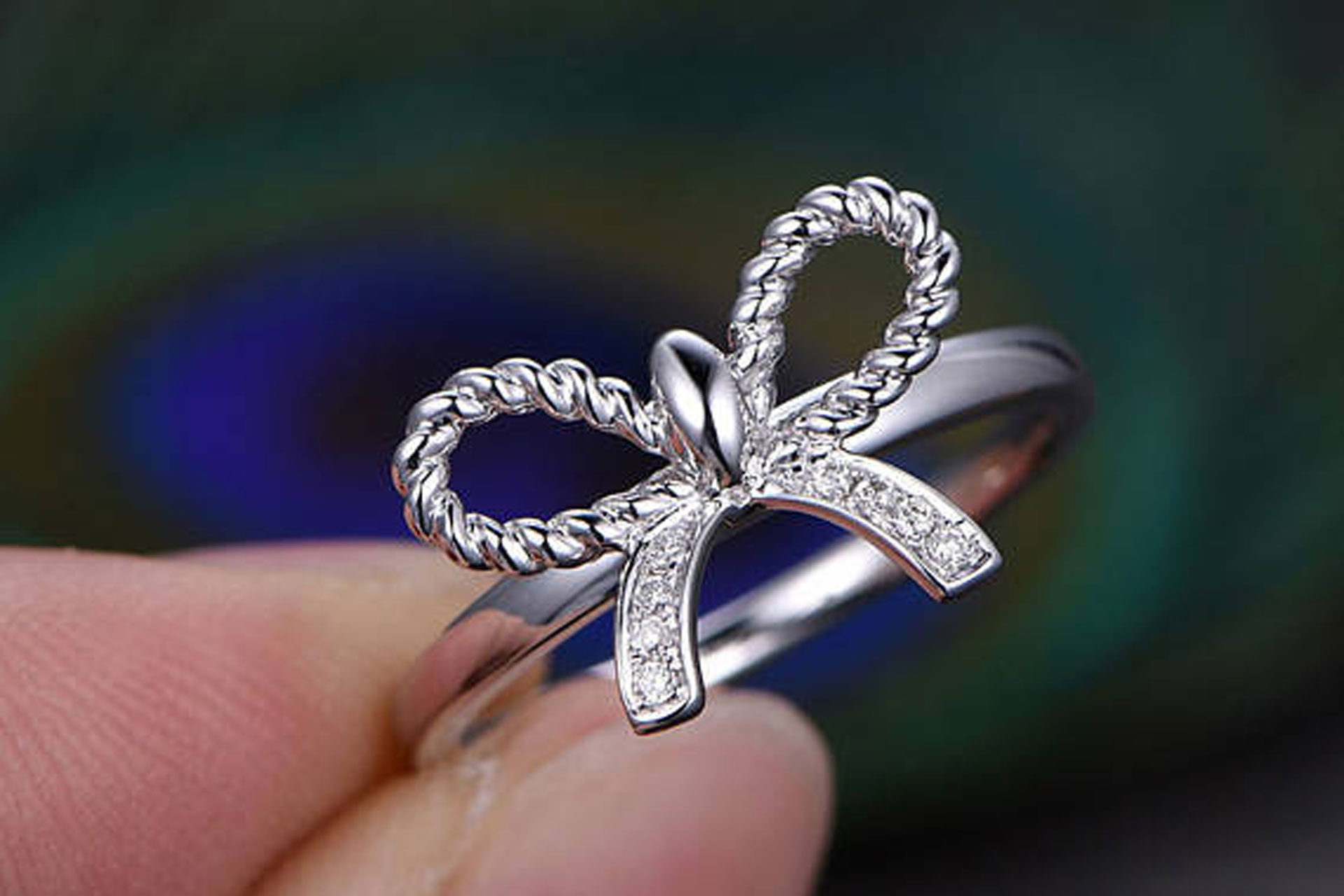 "Here we work on order. Yes we have a few rings on display but we also make original designs. A simple design takes about two or even less days whereas a fancier one would take about five days. It is a process of making designs and fitting in stones," explains Aamir.
Imagine how cute it would be for you to document in video the stages of making the ring you bought for her to show her after she accepts!
Engravement.
To engrave is to carve a text or symbol into something. You may decide to make the ring more worthy and romantic by putting her name somewhere, initials or something that is meaningful.
Women love extra effort and it will touch them to see that you tried to do something special with her ring.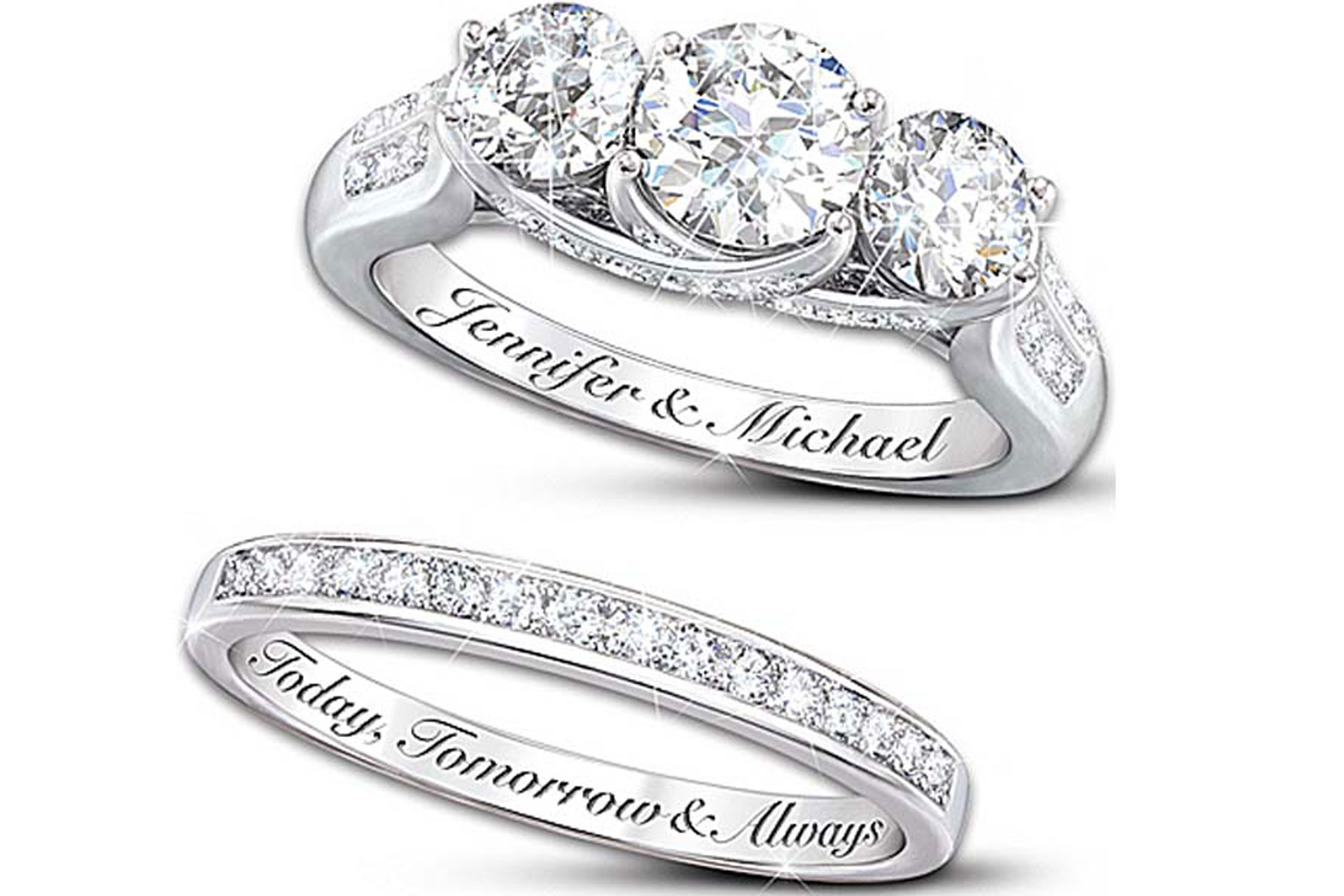 Aamir says, "The engravement package usually comes for free after the buying has been done. However it is charged when you bring a ring from elsewhere."
Size.
Imagine her showing off her ring to her friends and then it rolls off her finger and meets a sad ending under the heel of some busy waiter. I know most of you want these proposal gestures to be total surprises and honestly we ladies love every bit of it.
However sometimes if you are not good at telling the size of her fingers by sight and or touch, here are options to knowing her ring finger size
One of the reasons you need to befriend your woman's friends is for these particular moments where you may have to involve them in the game.
Her friends know her wholly well but just in case they do not know her ring size, get them to somehow escort them jewelry shopping and there she can try on different rings and your secret agents eventually report back to you. There are many other tricks they could use to get the right size.
You may be lucky enough to find a woman who has rings amidst her jewelry set. Simply "borrow" one of those and go happily shopping.
Remember that getting caught is not an option so all tricks to get that ring must be played extra carefully.
As she sleeps.
Is she a deep sleeper? Count your blessings. When you are sure that she is asleep, loop a string around that finger and save the loop. This is risky because when she wakes up and finds you in the middle of it, the scene will give her a heads-up. Good luck!
What else can an engagement ring be used for?
Definitely after the engagement is a wedding so that means that another ring will be bought. It does not mean that we should place the engagement ring in the "Hodolupu" (wardrobe).
Here are two things you can do with the engagement ring.
You can remove it from its original position at the middle finger and wear it together with the wedding one in the second last one.
You can turn it into a necklace or bangle, wear it around your neck or wrist and in future pass it on to your children.
Still curious about how Agaba's story ended? He was a man in love and when his girlfriend told him off, he appreciated her honesty, later apologized and bought a better ring which she happily accepted.
That story could have ended differently for someone else.