Photos by D'jam Mikolo
It was no usual introduction ceremony last Saturday at Nakifuma, Mukono when Tycoon Wilson Mukiibi Muzanganda's daughter Aidah introduced her man, Isma to her people.
Unlike many ceremonies where the bride shows up dancing from the house, when the time came to show the bride off, Aidah was dropped off by a helicopter.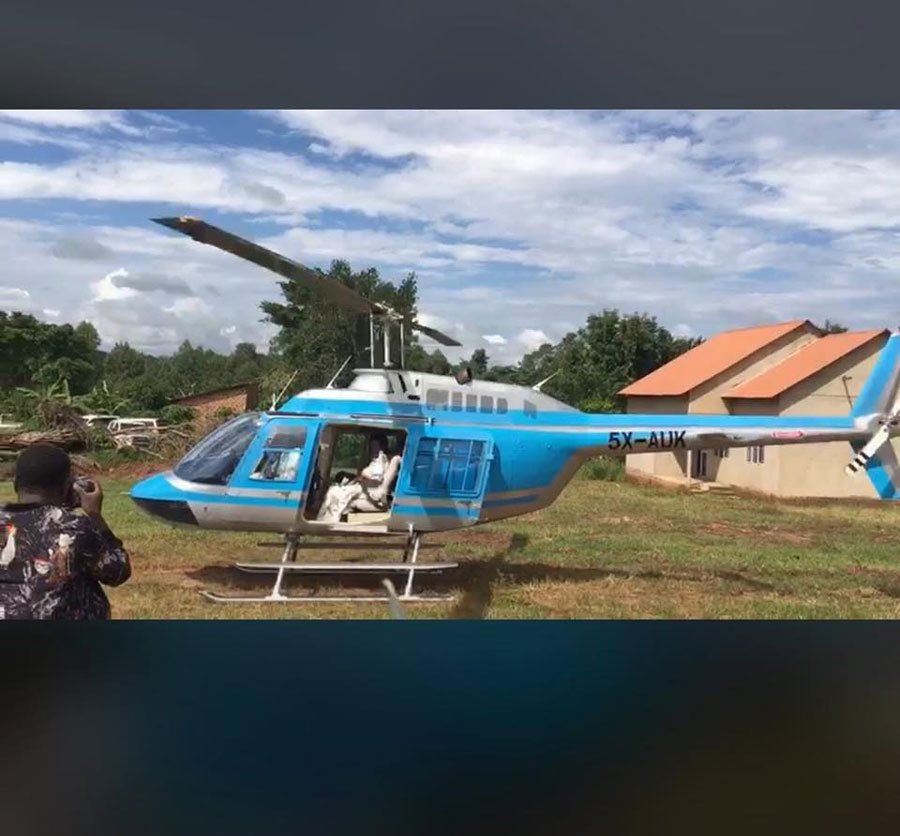 The tycoon organised the function at his village home on an expanse of a compound one may mistake for a football field. Huge tents were well decorated for people to sit and enjoy the ceremony. One of the guests at the ceremony estimated to My Wedding saying about 5000 people were in attendance.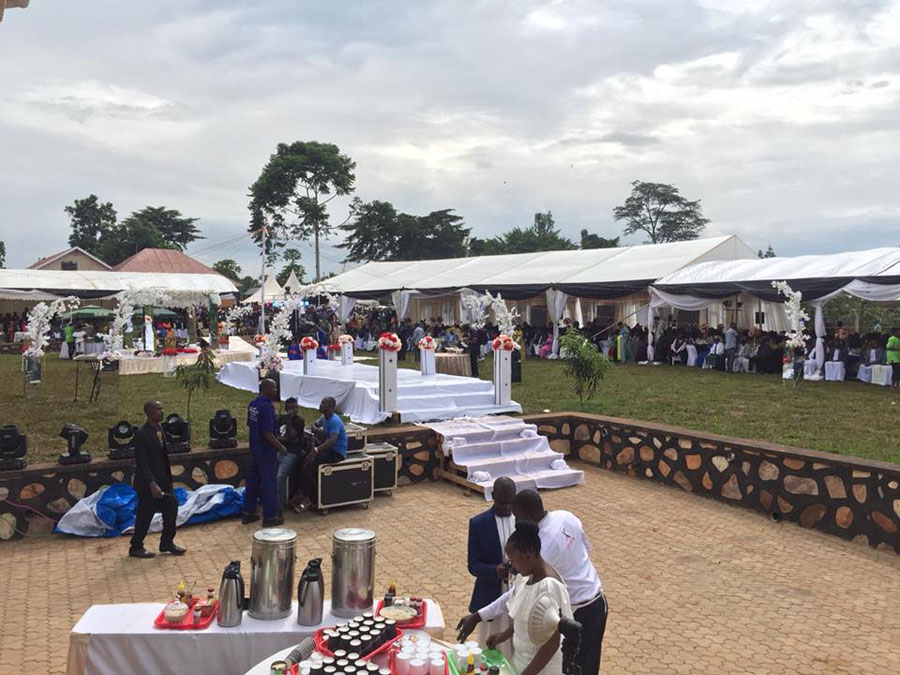 According to one of the guests, the tycoon had a tent to accommodate 500 of his invited guests which included John Fredrick Kiyimba commonly known as Freeman, members of Bagagga Kwagalana group, the MP Mukono South Municipality Johnson Muyanja Senyonga among others.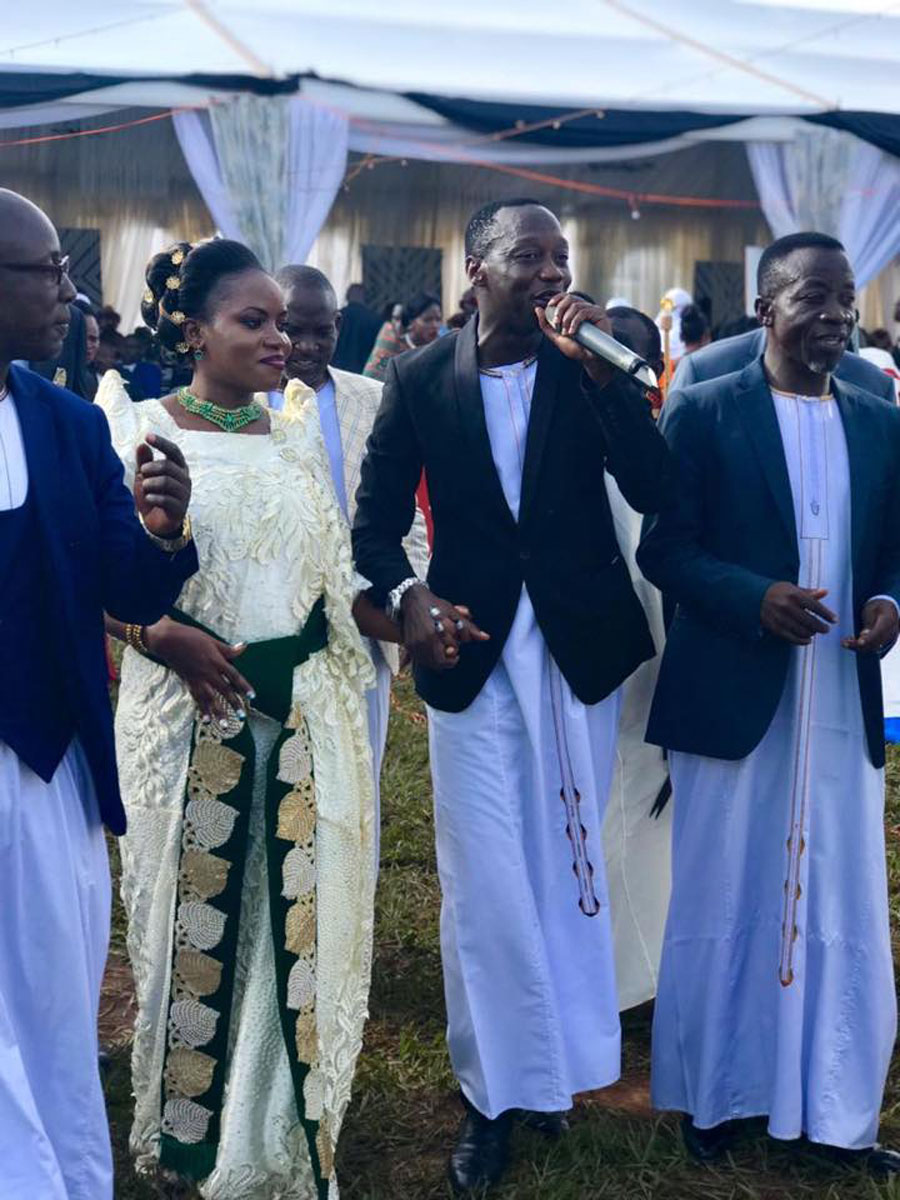 Unlike many families who usually invite between 10-50 escorts for the groom during introductions, Muzanganda had a tent that could accommodate 500 people, for the in-laws. The rest of the guests were friends, family and villagers whom the tycoon extended an open invitation to.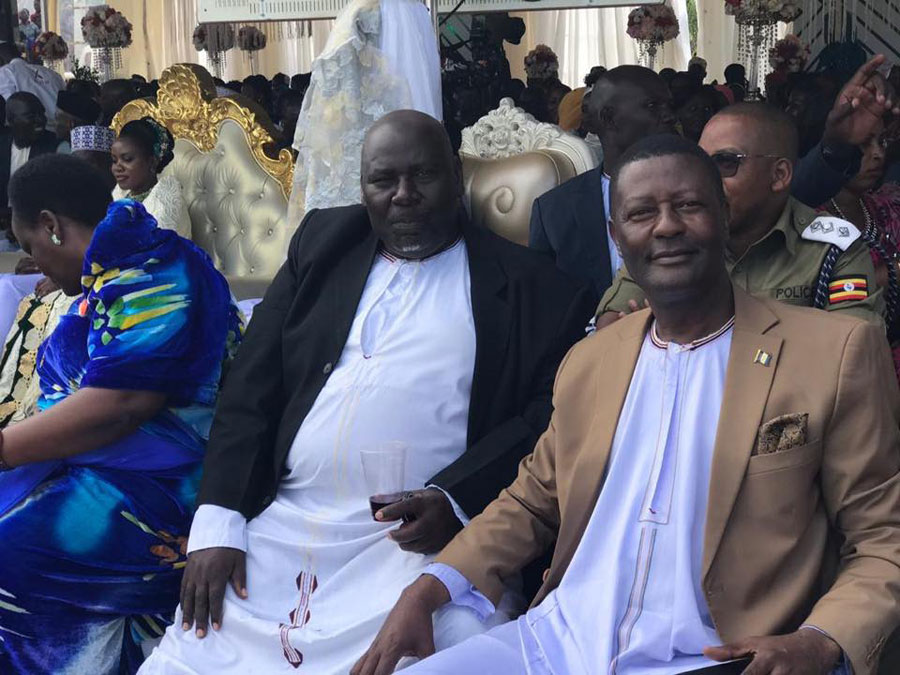 According to our source, food and drinks at the event were served from 8am to 4pm. Whenever a guest felt hungry, they would go back and get some more and eat to their fill.
"Beers and other drinks were served throughout the event so people were very happy," a guest at the function revealed.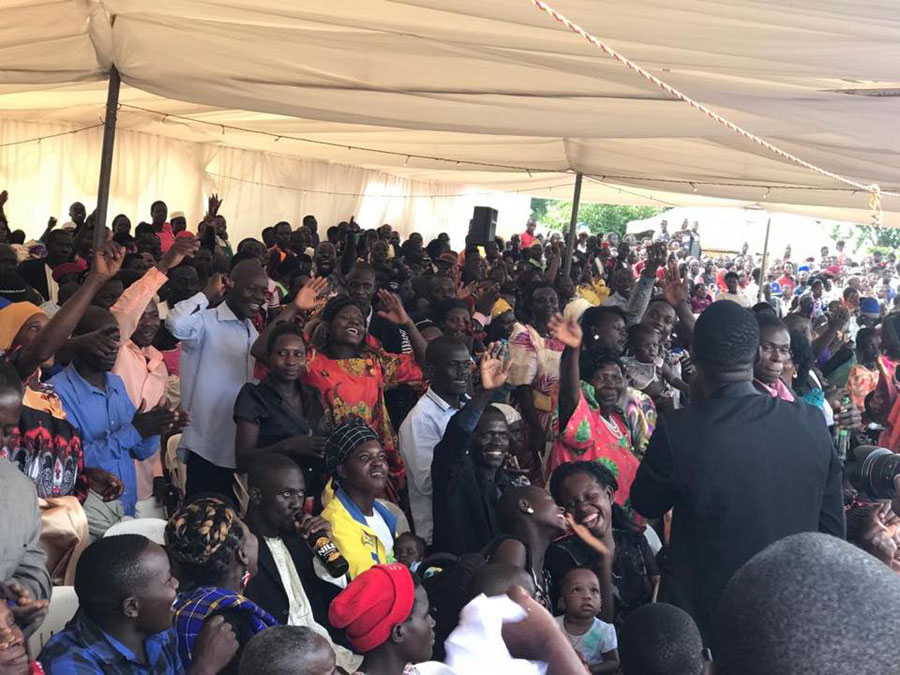 One may wonder what a son-in-law can gift a man of great wealth like Muzanganda. An eye witness says there was no way to fill the largeness that is the tycoon's compound but you could see that the son-in-law tried his best.
Muzanganda later gifted his daughter with a car which has a personalised number plate.
Different star musicians in Uganda including Meseach Semakula, Stabua Nattoolo, Catherine Kusaasira, Sam and Sophie Gombya, and pianist Henry Mayanja graced the event .
When asked what stood out at the event, a guest spoke well of it.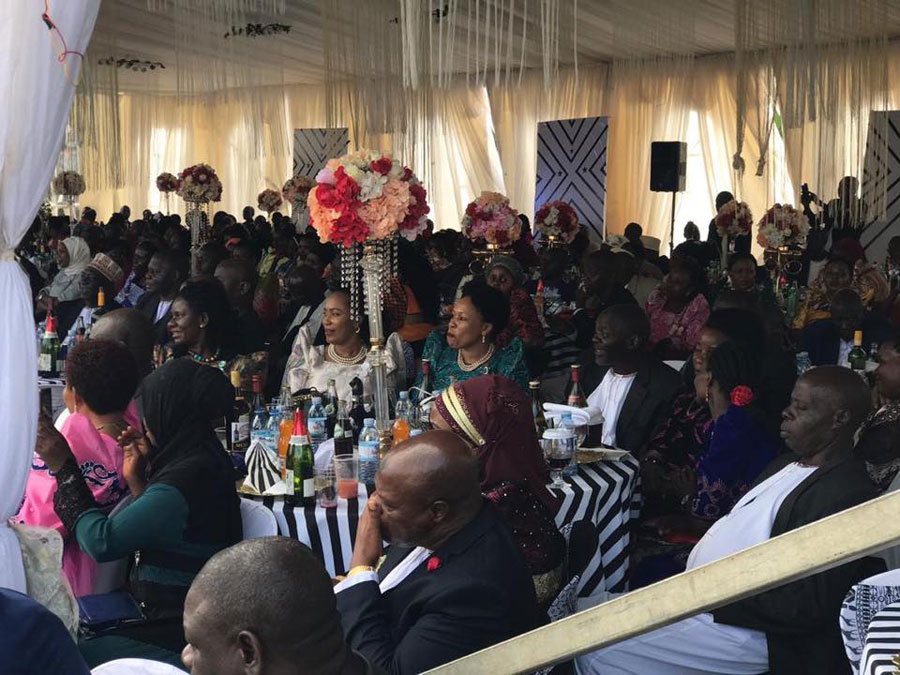 "When many people are invited at an event, it usually loses class, however, this particular event maintained class irrespective of the numbers."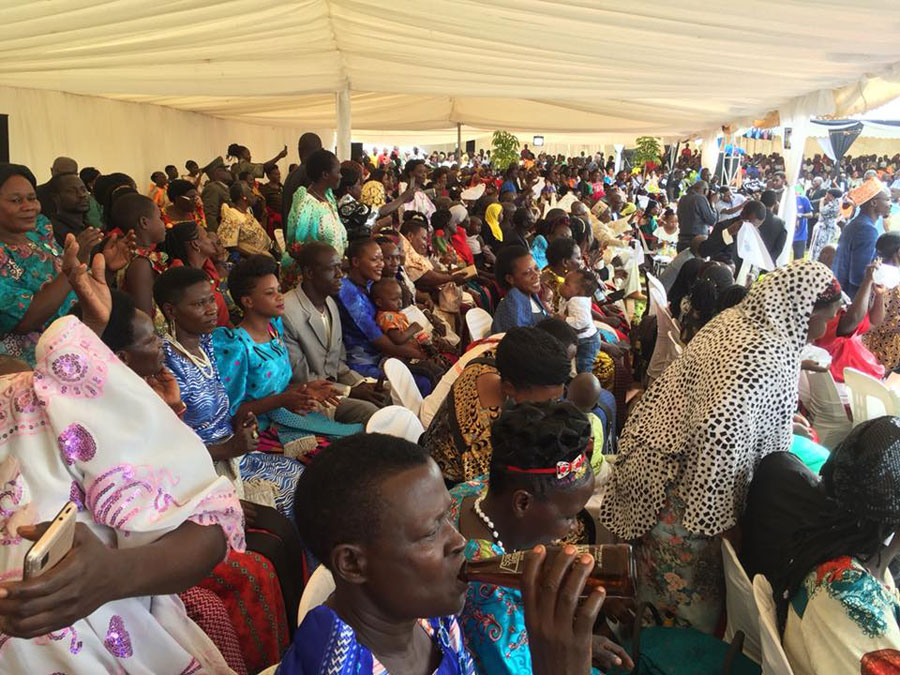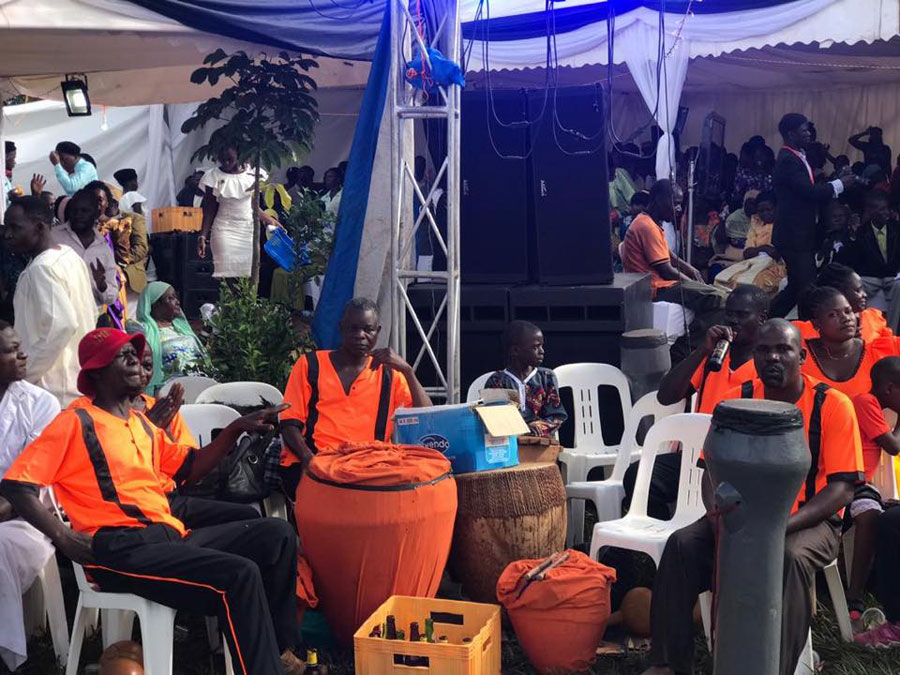 Editor's note: The story we ran earlier implied that Muzanganda had gifted the car to his son-in-law. We have however clarified that the car was given to his daughter as a send off gift.
Click here to view pictures of the bride and groom at the introduction.